Best Roof Repair, Replacement and Installation In Maryland
Servicing Baltimore and Washington Metro Area
Roof Contractor Maryland
Whether it is turning around the effects of a storm, a slow leak, or aging, we can turn the process from an unwanted problem into an appealing exterior. If you're looking for the most honest and reliable roofing company in Maryland, we're ready to show you why we're the best. Our professionals will guide you between identifying the issues with clear photographs to making a decision about which solution and materials to choose. Through it all, you can trust that we as a Top Rated Maryland roofing contractor, will finish any job the right way. Once the work is done, we'll certify it with a warranty that our manufacturers stand behind.
Contact us today to schedule an appointment. Our professional roofing services include the following:
Installing a new roof can be one of the best exterior investments you'll make to your home. Not only does it protect and insulate your home, but it can also bring about a positive aesthetic.
A roof repair may be the first plan of action before a roof replacement. Finding the source of leaks, wind damage, or broken shingles can be a clear indicator that the entire roof does not need to be replaced.
After all, there are decisions to make, conversations to have, and timelines to juggle, all while constructing the place where you life is going to happen.
From the inside to the outside, we evaluate your roof, attic, flashing and every other component to your roofing system and report our findings with pictures and detailed descriptions as needed.
ROOF LEAKS 
Water can come from a worn, broken, or missing shingle, causing a leak that can cause significant damage. It's essential to call an expert and get the leak repaired fast.
Your home is truly only as strong as your roof. After all, your roof provides structural integrity, protection, and more of a return on investment than practically any other part of your property.
Additional Roofing Repairs
Sidings
Your home's sidings are play a role in protecting you from wind and water. Learn more about our siding services
Skylights
Skylights can have leaks and may need to be repaired or replaced. Learn more about our skylight services
Gutters
Clean gutters are key to keeping a home safe and dry. Learn more about our gutter services
Attics
A well ventilated attic can help your home in many ways. Learn more about our Attic services
Annapolis
Anne Arundel
Anne Arundel County
Baltimore County
Beltsville
Bethesda
Bowie
Catonsville
Carroll County
Clarksville
Cloverly
Columbia
Colesville
Elkridge
Ellicott City
Frederick
Gaithersburg
Germantown
Glen Burnie
Glenmont
Glenn Dale
Greenbelt
Howard County
Landover
Laurel
Montgomery County
Odenton
Olney
Owings Mills
Parole
Potomac
Prince George's County
Seabrook
Severna Park
Severn
Silver Spring
Rockville
Towson
Wheaton-Glenmont
ROOFING EXPERTS
Meet Our Team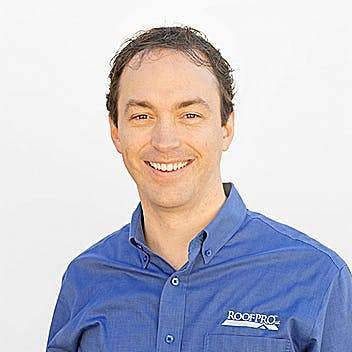 Tim Taylor
Owner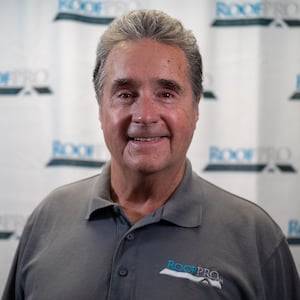 Bradley Hales
Residential Sales Estimator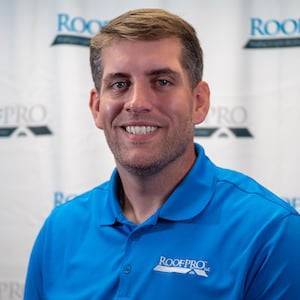 John Francks
Commercial Estimator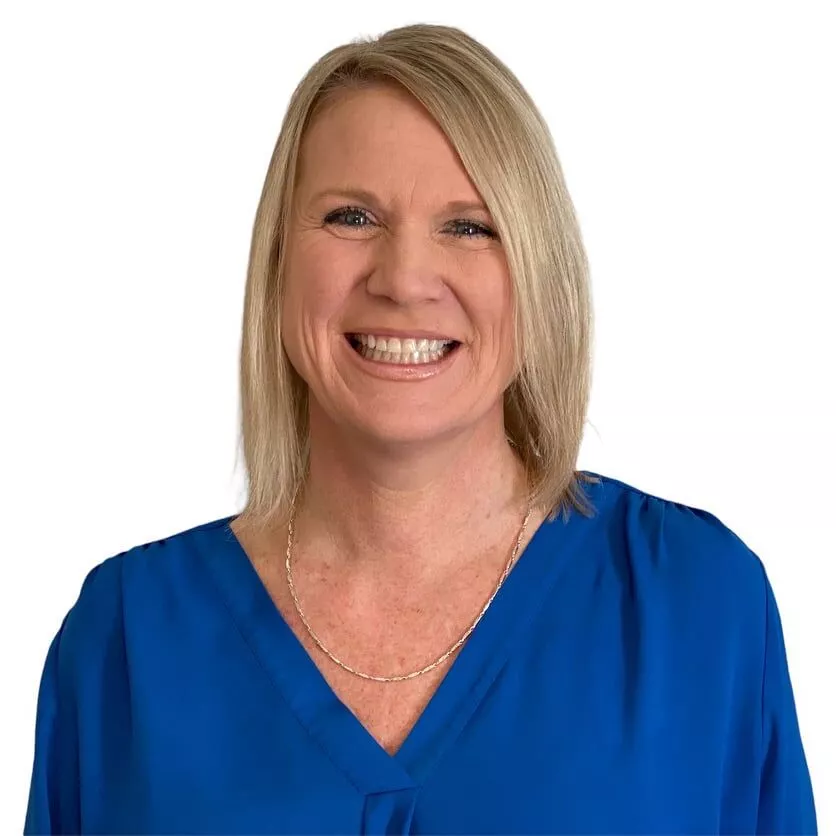 Jennifer Cieri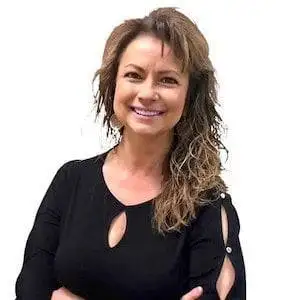 Kelly Rae
Commercial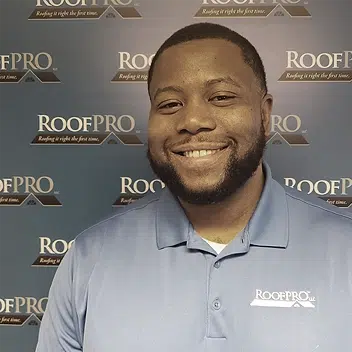 Kevin Weaver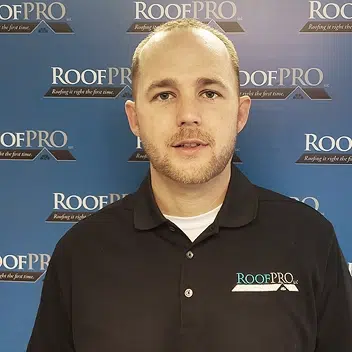 TJ Richie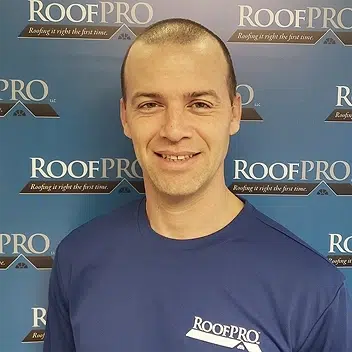 Will Moore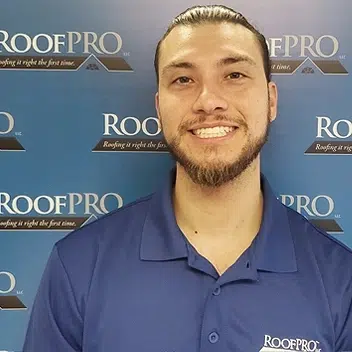 Abe Solaimanpour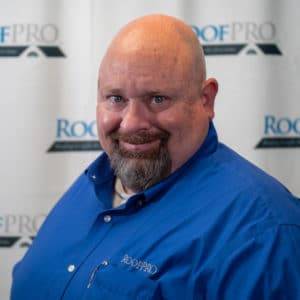 Drew Lenear
Vice President of Sales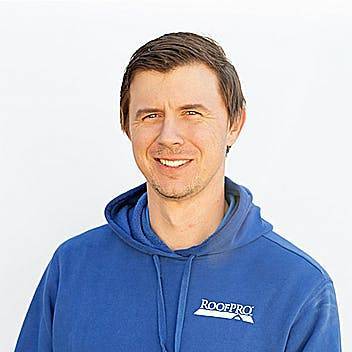 David Thomas
Estimator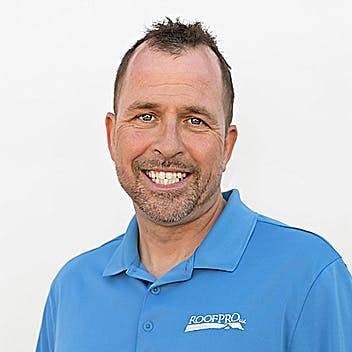 Brandon Crone
Production Manager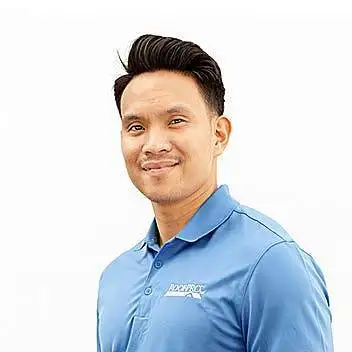 Darryl Arante
Project Coordinator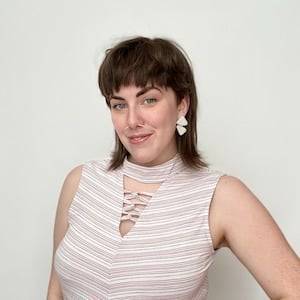 Dorcas Taylor
Administrative Specialist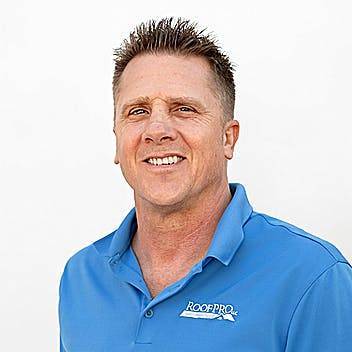 Jim Para
Insurance Restoration Specialist
TJ Ritchie and team provided exceptional service from beginning to end with quality work, good communication and coordination, and a simplified process to make the entire experience seamless for the customer.
It has been a pleasure working with RoofPro repairing our damaged chimney. Communication and timely completion of the job were outstanding! Really appreciate a job well done at a great price!
Used their website to request a free estimate, TJ responded promptly and was out to my house within a day. After the estimate they scheduled the work to be done within two days and we're complete quickly. The team showed up on time and we're done in 3 hours, much faster than I expected. Pictures were taken throughout the entire process and provide to me along the way. I am very pleased with their work and they are now my only choice for roofing needs in the future.
Quick, flexible, and quality work completed to expectations. Will use again if I need roofing work.
Roof Pro replaced my vinyl siding and gutters. TJ Ritchie was the estimator for both projects. His friendly and professional manner instilled confidence right away. The price was very reasonable in comparison to other companies and ended up being exactly as he quoted. No hidden costs. Darryl Arante was the communicator for scheduling of both projects. He emailed the ETA for the crew, keeping me informed of any changes. The crew members who performed the work did an excellent job. I was impressed with the attention to detail and they thoroughly cleaned up afterwards. I highly recommend RoofPro!
TJ & team did an awesome job replacing my roof. Within 1week, TJ came out provided a quote and completed the install. The price was very reasonable and they kept me informed thru the entire process. I would use and recommend them in the future.
We were very pleased with the roof replacement and response we received. This is my second roof contract. I would highly recommend this team. TJ, Brandon and Darryl make it happen smoothly!
I could not say enough about Jenn C.! She is always very welcoming, professional and responsive when we are in need of their services. I have used them multiple times at work as well as a complete roof replacement at my home. They had wonderful communication during the whole process. We appreciate all they have done for us and will continue to use them in the future! Alexis Alta at Regency Crest
RoofPro did a fantastic job with my most recent project. They did a roof replacement for damage done by a wind storm. TJ was super helpful and knowledgeable in assessing the roof and communicating with the insurance company to answer any and all questions. And the crew that did the installation was professional and performed perfectly! Highly recommend!
First let me say, I have never left a business review. I was so impressed by the professionalism and attention to details from the onset. My roof started leaking badly on Christmas Eve. I called several companies and Roof Pro was the only company able to come out in 2 days, which was much better than 2 weeks other companies stated. TJ Richie, the Residential Estimator, responded two days later and was very polite, personable and extremely helpful. He advised me how to file an insurance claim, which I did- to no avail. TJ also spoke to the insurance company on my behalf. After the insurance company steadfastly refused to make the necessary repairs to my satisfaction, I contacted TJ to get this project started. The price quote was very reasonable. Brandon Crone, production manager, contacted me to schedule the start date. On that day, Brandon and his crew arrived early and ready to work. They did an excellent job and kept me informed by phone and photos of the progress. Upon completion, the crew did an outstanding job of cleaning up not only my property but my neighbors as well since some debris had blown into their yards. My roof looks great. The professionalism, knowledge and skill of the RoofPro team will not disappoint you. Thanks for a great experience during a challenging time.
We believe that a roof is more than a shingle, it's a system built of multiple components that when properly joined together with each unique essential facet will provide the longevity you need for your home. We bring you roof systems built to last, crafted with excellence and quality, a complete package from top to bottom. Call Maryland best roof contractor today. 
Are you considering adding a skylight to your home or office? A skylight can be an excellent way…
Skylights can transform any space by providing abundant natural light and giving the benefits of added ventilation or…
Are you tired of a lack of natural light in your home? If so, it may be time…
RoofPRO has been serving the Maryland area for years and will always have transparent pricing, accurate timelines, full warranties; all backed by our top rated customer service
There are many signs that indicate you may need to get a roof repaired. Some common signs are existing leaks, interior water damage, saggy roof, a significant amount of cracked, missing or broken shingles and lastly, if your roof is over 20 years old.
The average roof cost has many factors that need to be considered. You can find out the cost to repair your roof by contacting RoofPRO. A team member will come out and assess your roof and give you free quote.