Your Trusted Roofing Company in Severna Park
Are you seeking a dependable, experienced roofing contractor in Severna Park, Maryland? RoofPRO has offered exceptional roofing services for residential and commercial clients in Central Maryland for nearly two decades! Our team of devoted professionals is committed to providing the highest quality workmanship and ensuring customer satisfaction for every project, regardless of size or complexity. Read on to learn more about our service offerings in Severna Park! 
Top-Rated Roofing Services in Severna Park, MD
As your go-to roofing contractor in Severna Park, RoofPRO offers a wide range of services to address your needs. From residential roofing services to commercial solutions, our skilled professionals have the experience, expertise, and resources to deliver top-notch results for our clients.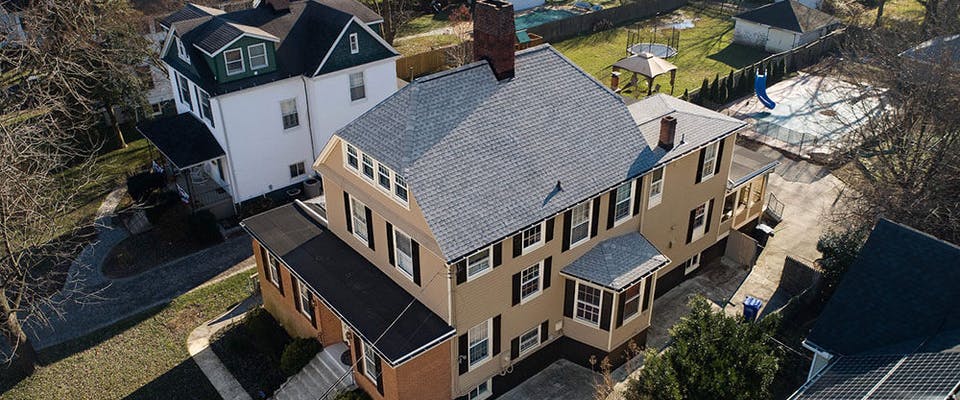 Residential Roofing Services
Our residential roofing services aim to protect your home and maintain its aesthetic appeal for years to come. We offer an extensive range of solutions to accommodate your specific requirements, check out our top-rated residential roofing services below! 
Complete Roof Replacements and Roofing Repairs
If your roof has reached the end of its lifespan or has suffered damage due to a storm, our team can provide complete roof replacements and repairs to restore your home's protection and curb appeal. We work with various roofing materials, including asphalt shingles, metal roofing, and slate, ensuring you have options to suit your preferences and budget! 
Emergency Roofing Repairs for Storm Damage
Severe storms can cause significant damage to your roof, which may require immediate attention. Our team of Severna Park roofers can offer emergency roofing repairs to address storm-related issues and prevent further damage to your home down the line. Our quick response and efficient service will give you peace of mind during a stressful situation! Contact us today for more information. 
Are you building a new home? Our team can install a durable, energy-efficient, visually appealing roofing system that meets your aesthetic preferences and budget requirements. We work closely with builders and architects to ensure seamless integration with your new home's design. 
Routine Maintenance Programs
Regular maintenance can prolong the life of your roof and help prevent expensive repairs. We offer routine maintenance programs that include inspections, cleaning, and minor repairs to keep your roof in optimal condition. These programs can be customized to suit the specific needs of your property and your budget; reach out today to learn more! 
Commercial Roofing Solutions for Businesses in Severna Park
Our commercial roofing services aim to provide businesses with dependable, long-lasting roofing solutions that protect their assets and minimize disruptions to their operations. Check out our trusted commercial roofing solutions down below and contact us for a free estimate!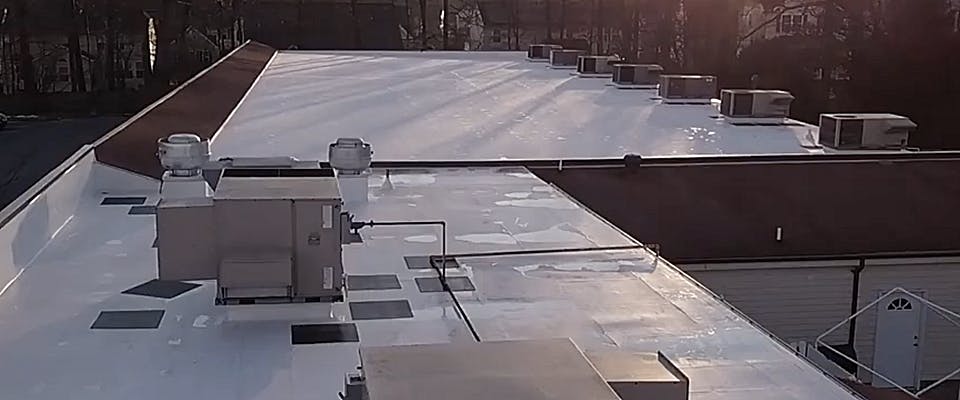 Flat Roofing Repair, Replacement, and Installation
Flat roofs require specialized expertise to ensure proper installation and maintenance. We offer comprehensive flat roofing services, including repair, replacement, and new installation, for a wide range of commercial properties, such as office buildings, retail establishments, and industrial facilities. 
Expertise with Flat Roofing Materials
Our team has extensive experience working with various flat roofing materials, such as TPO, EPDM, PVC, and modified bitumen. We can help you select the most suitable material for your project and provide expert installation for lasting performance. Additionally, we stay updated on the latest industry developments and technologies to ensure we offer our clients the best solutions possible. Check out our full commercial roofing page here and contact us today for a complimentary flat roofing estimate. 
Additional Services from RoofPRO
Besides our roofing services, we provide various related services to enhance and protect your home or commercial property's exterior. Read on to learn more!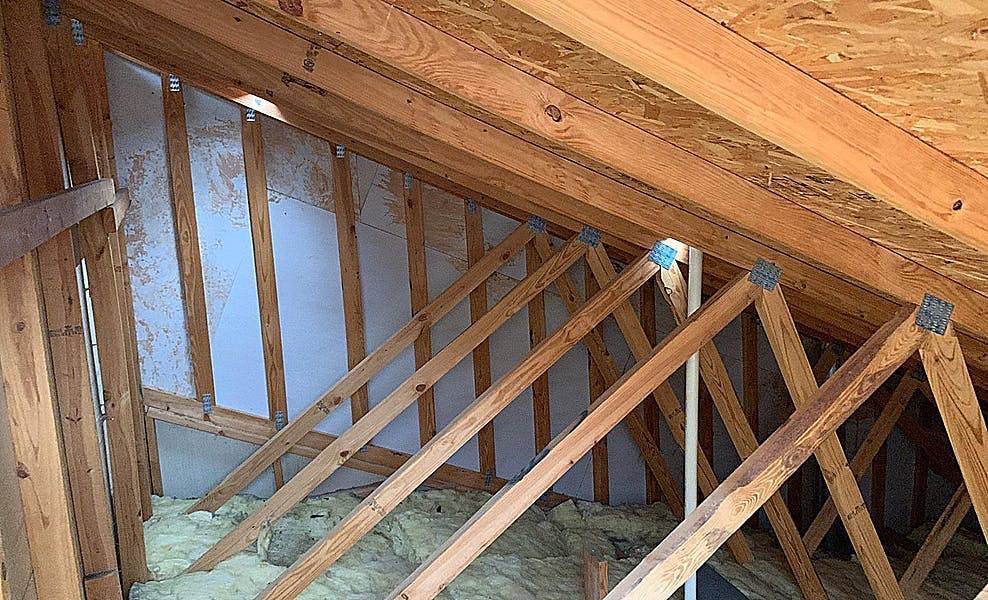 Attic Insulation and Ventilation
Proper attic insulation and ventilation are essential for maintaining a comfortable indoor environment and reducing energy costs. Our team can assess your attic's current state and recommend improvements to optimize its performance. 
Addressing insulation and ventilation issues can enhance your property's energy efficiency and help you save on utility bills in the long run. 
Skylight Installation and Repair (Residential and Commercial)
Skylights can add natural light and ventilation to your property, improving energy efficiency and overall comfort. We offer trusted skylight repair and installation services for residential and commercial buildings, ensuring that your skylights are correctly installed and maintained for optimal performance.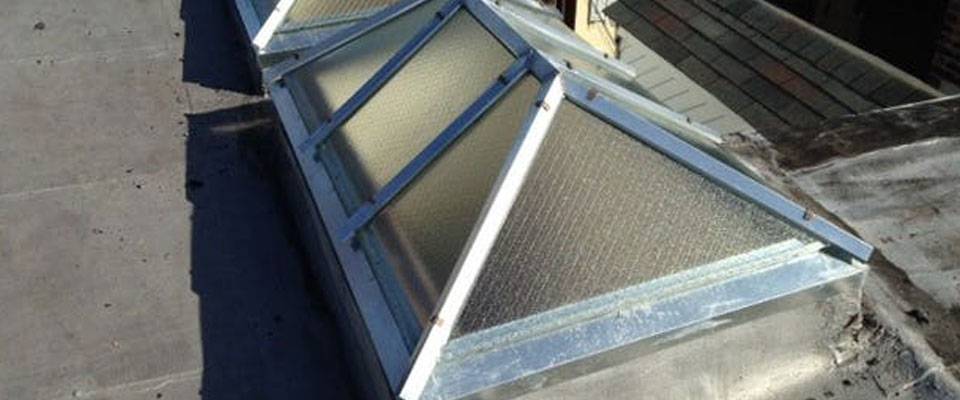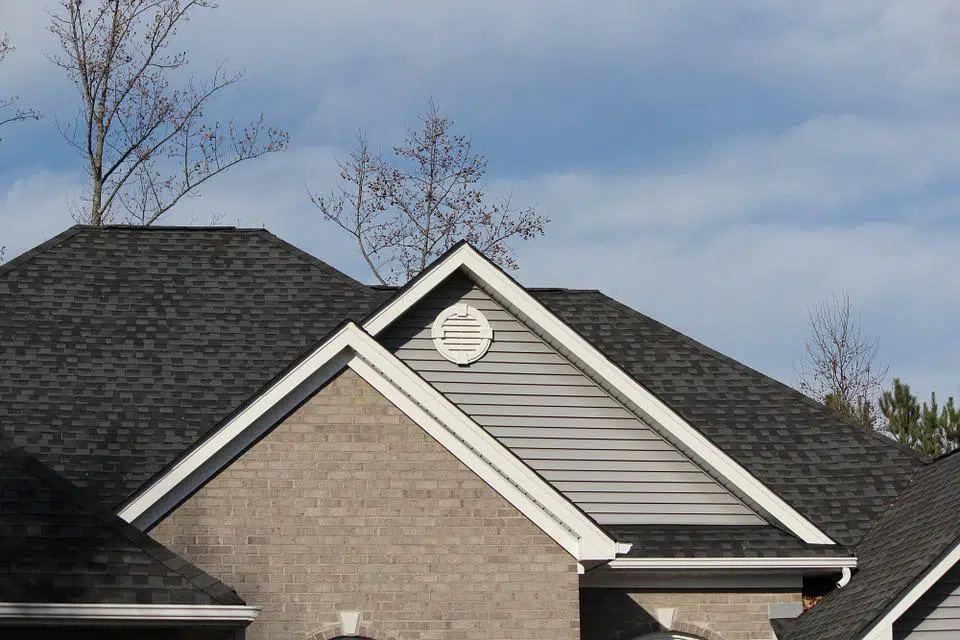 Siding, Gutters, and Home Exterior Solutions
We also provide siding, gutters, and other exterior services to improve the appearance and functionality of your property. Our experienced team can help you choose the best materials, such as vinyl siding, fiber cement siding, and seamless gutters, and provide expert installation and upkeep. 
Updating your property's exterior can increase its curb appeal and overall value; RoofPRO is here to help! 
Why Hire RoofPRO in Severna Park, MD?
Choosing a reputable and experienced roofing contractor is crucial to ensuring the success of your project. Below are a few reasons to consider RoofPRO for your next roofing project!

We are Professionally Endorsed
We take pride in our professional endorsements from organizations such as the Better Business Bureau (BBB), Certainteed, and Owens Corning. These recognitions are a testament to our commitment to high standards, exceptional workmanship, and outstanding customer service. When you work with RoofPRO, you can trust that we are backed by industry-leading organizations that vouch for our expertise and professionalism.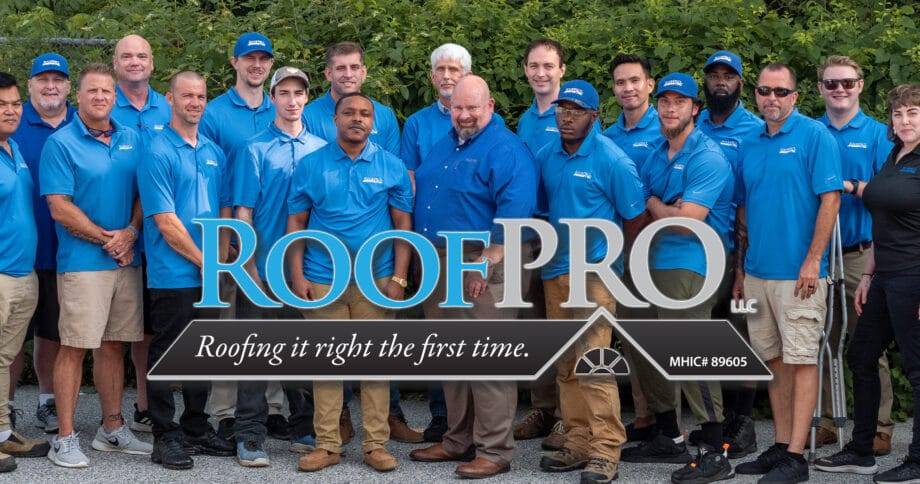 Experienced and Local Contractors for Nearly Two Decades
Our team at RoofPRO consists of skilled and experienced contractors who have served the Severna Park community for almost 20 years. We are dedicated to providing our clients with the best roofing solutions tailored to their needs and budget. Our extensive knowledge of the local market ensures that we can offer the most effective solutions for the unique challenges homeowners and businesses face in Maryland. Contact us today for a free estimate! 
Reach Out Today for a Free Estimate
If you need a reliable roofing contractor in Severna Park, MD or the surrounding area, don't hesitate to contact our team of professional roofers today. We will gladly provide you with a free, no-obligation estimate for your project and discuss your specific needs in detail. Our goal is to give you the best possible roofing solutions to protect your investment and enhance the appearance and functionality of your property! 
Whether you need a new roof, repairs, or maintenance, our experienced and dedicated team is ready to help. Reach out to us today for a free estimate, and let us show you why we are the preferred choice for roofing services in Central Maryland. 
Speak directly with one of our roofing experts for a free consultation