RoofPRO is a proud local roofing contractor and one of the most trusted roofing companies in Gaithersburg, Maryland. With almost two decades in business, our expert roofing contractors offer plenty of unique roofing solutions with carefully honed technical skills. Whatever you need as a property owner in Gaithersburg, we're here to help! 
Read on to find out more about our roofing solution offerings and how we can help you with your repairs, replacements, and other needs. 
Trusted Roofing Solutions in Central Maryland
Roofing problems can be a significant issue for residential and commercial property owners. Whether you need an entirely new roof replacement or to replace a few damaged shingles, you need a team of experts who can deal with it! Our top priority is our customers, which is why we offer some of the most efficient and effective residential and commercial roofing services on the market. Reach out today for a free estimate!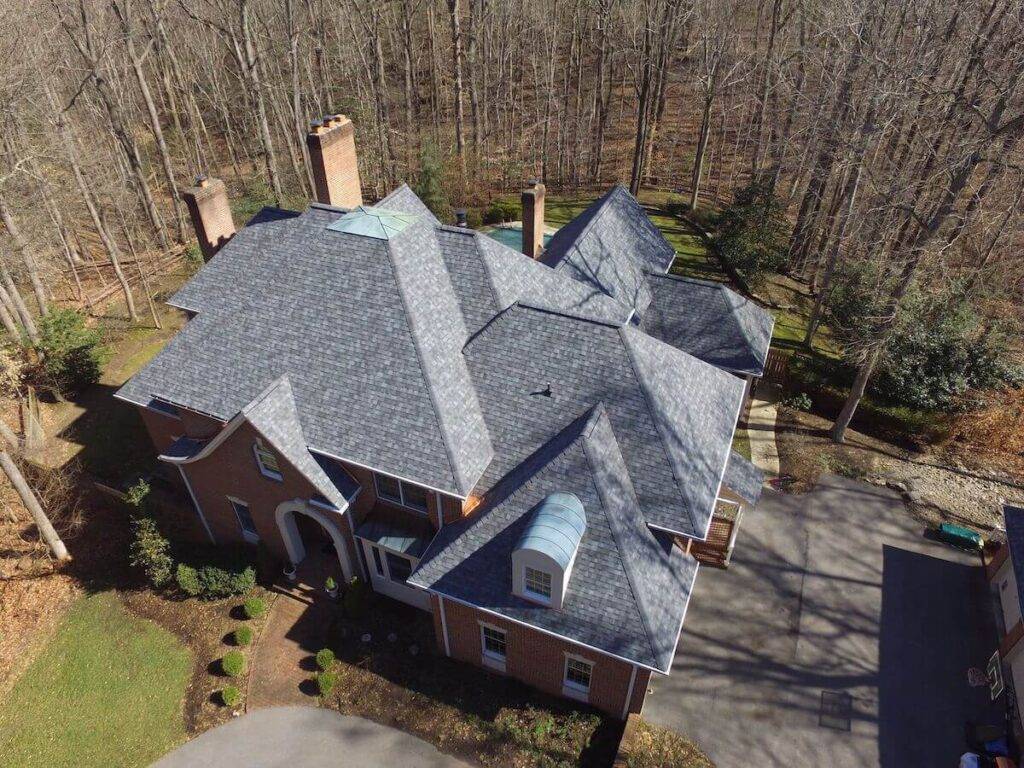 Residential Roofing Services for Gaithersburg Residents
Whether it's an issue of minor damage or a need for a full replacement, RoofPRO offers a wide range of residential roofing solutions in Gaithersburg. 
Roof Repairs and Complete Roof Replacements
Our Gaithersburg, MD, roofing repair and replacement services are some of our most popular services. When trying to determine whether you need a simple repair or a complete roof replacement project, there are a couple of things that you need to consider: 
• The age of your roof 
• Whether there are leaks or not 
• How much damage there is 
Our team of roofing experts will provide an honest assessment of the damage to determine the best solution for your property. Contact us today to schedule a free estimate. 
Emergency Roof Repairs for Storm Damage
Storms in Maryland can be brutal, and if your home was recently impacted by a severe storm, we're here to help! Whenever a storm occurs, it's essential to work on the damage as quickly as you can to avoid further damage, such as leaks, water damage, or mold. We can help with a wide range of storm damage solutions, including blown-off shingles, broken roofing materials, and roof leaks.  
New construction roofing is different from regular roof replacement in the overall process. When it comes to new construction roofing, a team of contractors will work on a new roof installation from scratch. The team has to install the framework, the covering, and the underlayment. On the other hand, when it comes to roof replacement, the contractors will work with the existing roof that's already there.  
As a team of professionals with nearly two decades of roofing experience under our belt, we can provide new construction roofing systems that are built for years to come.  
Regular Roofing Maintenance Programs
Regular maintenance is one of the best ways to protect your roof from future damage. With inspection and diagnostic services from RoofPRO, it is our goal to make sure that you don't have to call us in between our regular servicing for additional repair appointments.  
We recommend you take advantage of our routine maintenance services if you want to protect your roofing assets in the long run. With proper regular maintenance, you can prevent leaks and other kinds of damage by repairing defects and seams, cleaning gutters and drains, removing debris, and more. Reach out today for more information!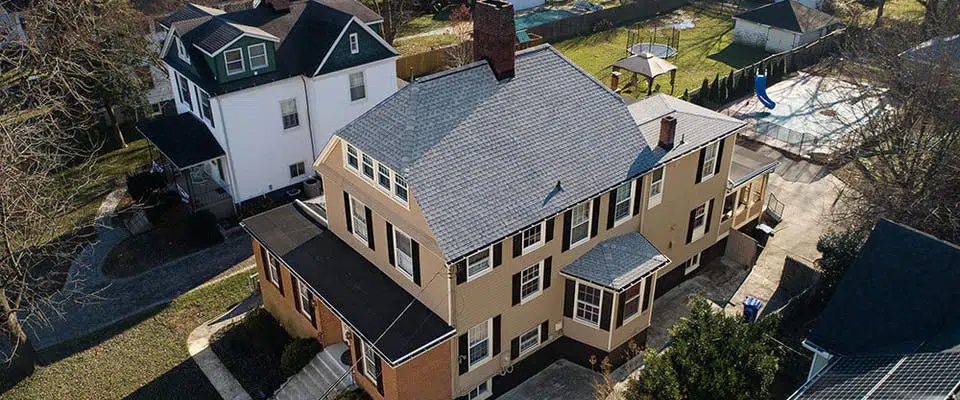 Commercial Roofing Services for Gaithersburg Businesses
Our commercial roofing services are some of the finest in Gaithersburg, MD. It is our goal to help you through the entire process of flat roofing repairs and replacements, from the initial consultation to the project's end. Read on to learn more about our experience in commercial roofing for businesses! 
Flat Roofing Repair, Replacement, and Installation
Flat roofing repairs, replacements, and installations require plenty of expertise. You need to work with a team of certified and knowledgeable roofing professionals to get the job done right. RoofPRO offers some of the best flat roofing solutions in Maryland, as they are some of the most popular roofing styles for businesses across the country. We utilize high-end roofing products and the latest techniques to provide commercial property owners with sturdy and watertight flat roofs to optimize their structure.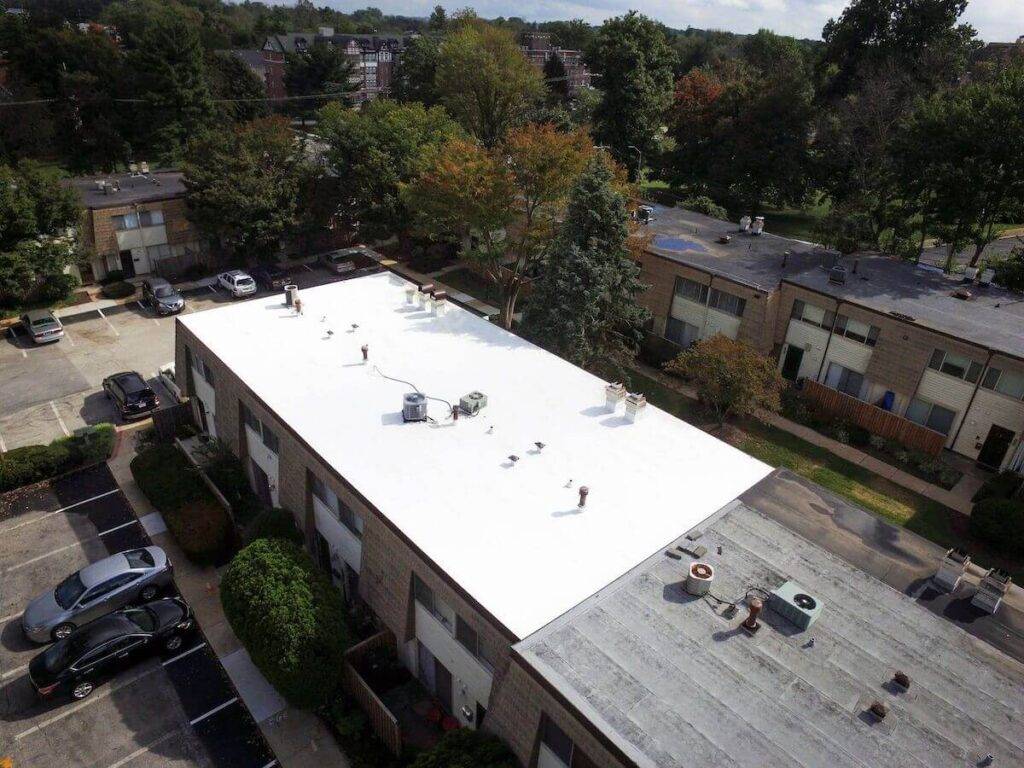 Expertise with Many Flat Roofing Types
We work with all types of flat roofing here at RoofPRO, assessing the needs of your building to determine what material will work best. Some of the roofing types that we work with include built-up roofing, Thermoplastic Single-Ply roofing (TPO), Ethylene Propylene Diene Monomer (EDPM), and more! 
Whatever type of roofing you require, our team of expert contractors is here to help. Reach out today for a complimentary commercial roofing estimate. 
Additional Services from RoofPRO
In addition to our top-rated roofing services, RoofPRO offers several other services to have your property looking its best! 
Check out some of our additional offerings down below. 

Attic Ventilation and Insulation Upgrades
With proper attic insulation and ventilation, you can greatly increase the energy efficiency in your home. Attic insulation is one of the best elements to keep your home cool in the summer and warm in the winter with a variety of different materials, using rigid foam board, spray foam, fiberglass, or cellulose. 
As for ventilation, we make sure to keep air flowing through your home to prevent poor energy efficiency and keep your insulation in good condition, all year round! Contact us today for more information.  
Skylight Installation and Repairs (Residential or Commercial)
Nothing can add natural beauty to the interior of a home or business quite like a skylight or sky tunnel. Whether you need an old skylight repaired or a brand-new skylight installed properly, allow the team here at RoofPRO to help!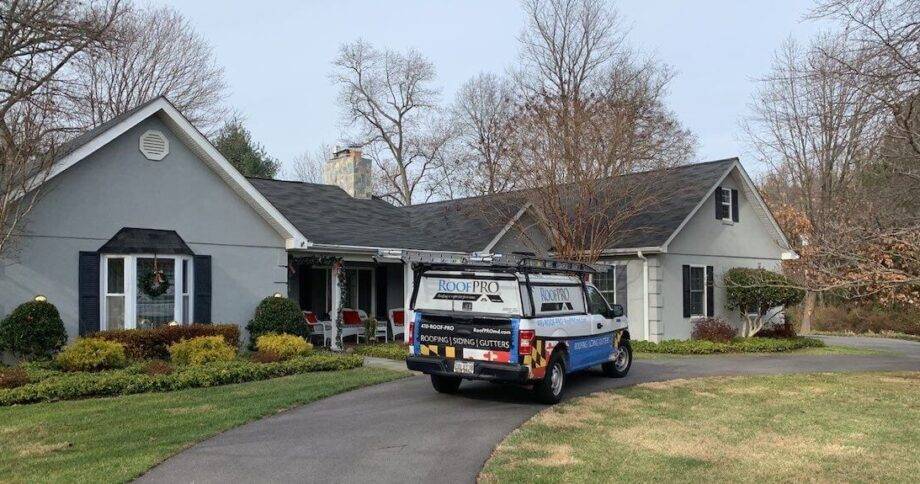 Top-Rated Solutions for Siding, Gutters, and Home Exteriors
Make sure to ask our team about our other exterior home services, such as gutters, siding, and more! No matter what kind of exterior home solution you're looking for, we can help! 
Reach out today for a complimentary home estimate. 
Why Work with RoofPRO in Gaithersburg, MD?
Whether it be from our years of experience or localized knowledge, the community of Gaithersburg has trusted the professionals with RoofPRO for all of their roofing and exterior needs since 2004.
One of the reasons so many clients continue to work with us is our professional endorsements. From Owens Corning to Certainteed and an A+ rating from the Better Business Bureau, we are proud to have endorsements from some of the biggest names in the industry! 

Local Maryland Contractors Since 2004
We've been one of the most trusted Gaithersburg contractors for almost 20 years. Our priority is our community, which is why we provide the highest-quality services for residential and commercial property owners.  
When you receive services from our local Maryland contractors, you have peace of mind knowing that you're working with some of the most community-oriented contractors in Gaithersburg, MD. 
Contact Us for a Free, No-Hassle Estimate
Ready to reap the benefits of new roofing for your residential or commercial property? Make sure to get in touch with our team of expert roofing professionals whether you need a simple repair or a full-fledged roofing replacement. We look forward to providing quality work for you! 
Speak directly with one of our roofing experts