Top-Rated Roofing Contractor in Prince George's County, MD
RoofPRO has been a premier roofing contractor in Prince George's County, MD, and the surrounding areas since 2004. We owe our reputation to the incredible community we are lucky enough to live and work in and our commitment to providing undeniable results and best-in-class customer service. Contact our professional team today for a free estimate and an industry-leading solution for all your residential and commercial roofing and exterior needs. 
Trusted Prince George County Roofing Solutions
Our team of professional roofers is proud to offer a wide variety of industry-leading roofing solutions for both residential and commercial properties throughout Maryland. As one of the top-rated roofing contractors in the area, we've developed a reputation for our commitment to outstanding customer service and undeniable results. Our proven and trusted methods, combined with high-quality materials, will help you get the full value of your investment in your home or commercial building! Contact us today for a free estimate on any of our top-rated roofing services.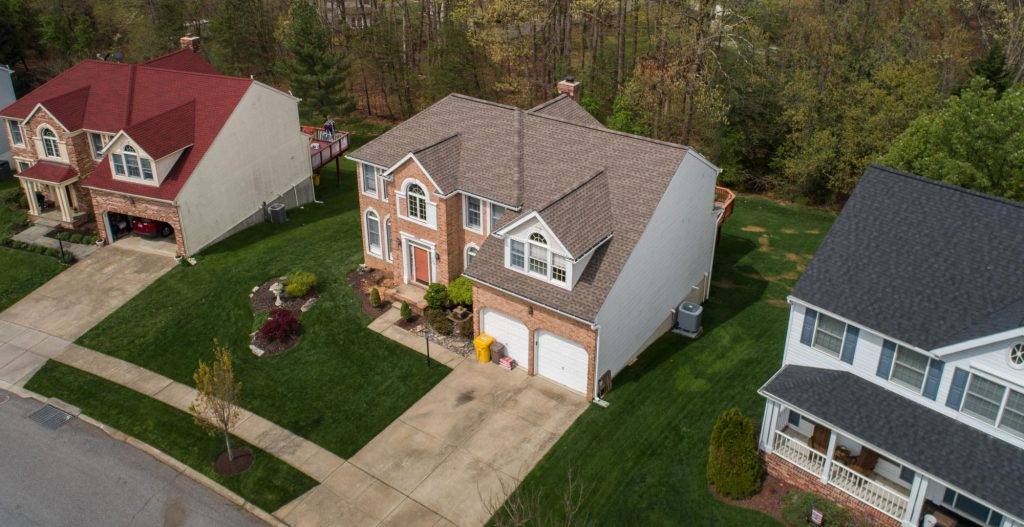 Residential Roofing Services
Your roof represents a significant investment in your home's health, curb appeal, and safety. In fact, when it comes to home improvements, it's difficult to top roof repair and maintenance in terms of importance and return on investment. A well-maintained roof can help keep your energy costs low, your home more comfortable, and your family safe from the elements, all while providing a long-lasting value that can hold strong for years to come. Whether your home needs a minor roof repair, a complete roof replacement, or you're building your dream home and want to design a new roof from scratch, the professionals at RoofPRO are here to help from start to finish! 
Complete Roof Replacements and Roof Repairs
At RoofPRO, we offer a broad and comprehensive list of roofing solutions designed to get your roof back in top shape in no time. Whether your existing roof has been damaged and needs immediate repair or you have an older roof that is long overdue for an upgrade, our top-rated services will ensure the job gets done right! We service almost every kind of residential roofing material, including asphalt shingles, clay tiles, metal roofing, and more. Reach out to our team today for more information and a complimentary estimate on your home's next roofing repair. 
Emergency Roofing Repairs for Storm Damage
Here in Prince George's County, we're no strangers to severe weather. Our emergency storm damage repair services are designed to restore your roof as quickly as possible to prevent further secondary damage from roof leaks, wind, and debris. If you know or suspect your home has been damaged after a severe storm blows through, leave nothing to chance – call our experts right away for a free damage inspection.  
When it comes to new construction roofing, the possibilities are nearly limitless. This is your chance to build your dream home, and our thorough and comprehensive roof installation services are here to help you put the pieces together! Reach out to our team today to learn more about the incredible variety of roofing designs and materials we offer to help make your new roof truly yours.   
Routine Maintenance Programs
Routine roof maintenance is an essential part of taking care of your home, especially if you have an older roof or live in a climate with extreme or severe weather. Our roofing maintenance programs are designed to eliminate the stress and hassle that comes with taking care of your roof throughout the year by leaving all the work to us. We'll inspect your roof at regular intervals throughout the year and notify you immediately of any potential issues that may need repair.   
Commercial Roofing Solutions in Prince George's County
Our tried and tested commercial roofing solutions are designed to keep your building in top shape with minimal interruptions and optimal results. Save time and invest in the lifespan of your commercial property with our innovative and reliable roofing services. Our team is trained, certified, licensed, and insured to work on everything from common industrial roofing materials to some of the most specialized commercial roofing on the market. Check out our trusted commercial roofing solutions below!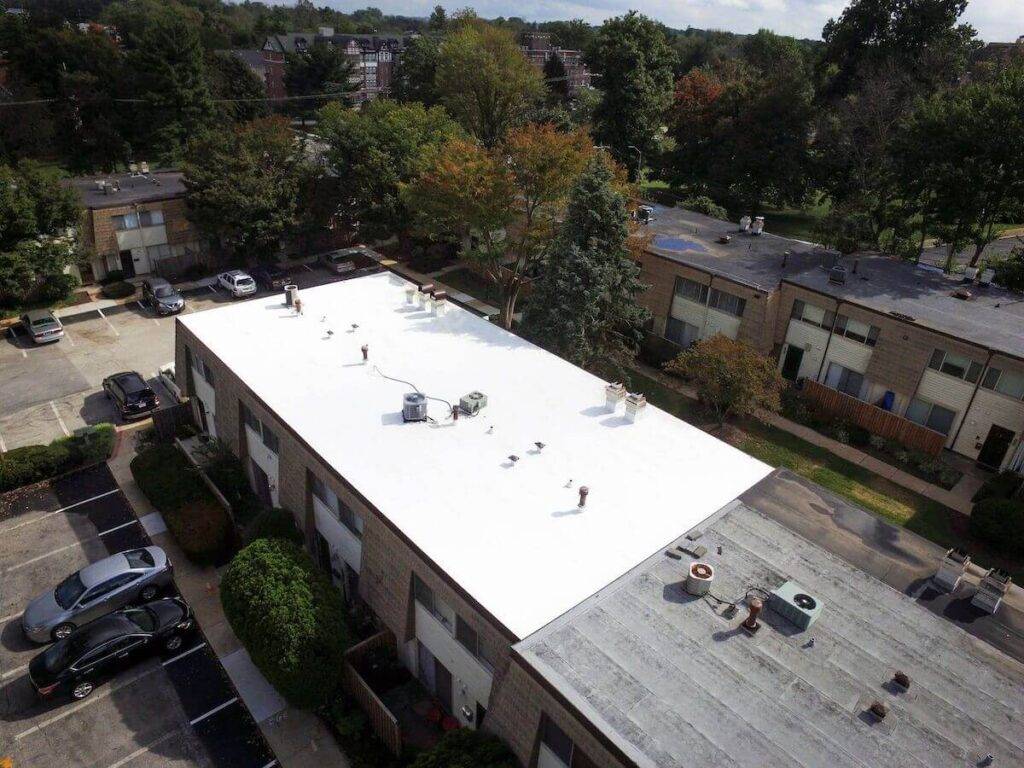 Flat Roofing Repair, Replacement, and Installation
Whether you're performing minor repairs or complete replacements, flat roofing maintenance requires specialized skills and expertise. Our team has years of experience repairing, replacing, and installing every major type of flat roofing on commercial buildings throughout Maryland. Whether your roof supports a walkway for personnel, the weight of additional HVAC equipment, or needs to be reflective and eco-friendly to keep energy costs down, we'll work to develop a solution to help your commercial property's roofing work for you.  
Expertise with Flat Roofing Materials
There are a wide variety of flat roofing materials on the market today, including TPO, EPDM, BUR, and more. Each of these materials offers its own advantages and disadvantages, and choosing which one is right for your property will often depend on cost, desired performance, and specialized needs. No matter which option you choose, RoofPRO's team of trained roofing professionals has the experience to install and maintain it to the highest industry standards to ensure you get the full value of your investment! Read more about our commercial roofing services here and contact our team today for a free flat roofing estimate. 
Additional Services from RoofPRO
In addition to our top-rated roofing services, RoofPRO is proud to offer comprehensive residential and commercial exterior solutions, including siding and gutter repair, maintenance, and installation, attic services, skylight repair and installation, and more! Take care of all your exterior needs with the professionals at RoofPRO.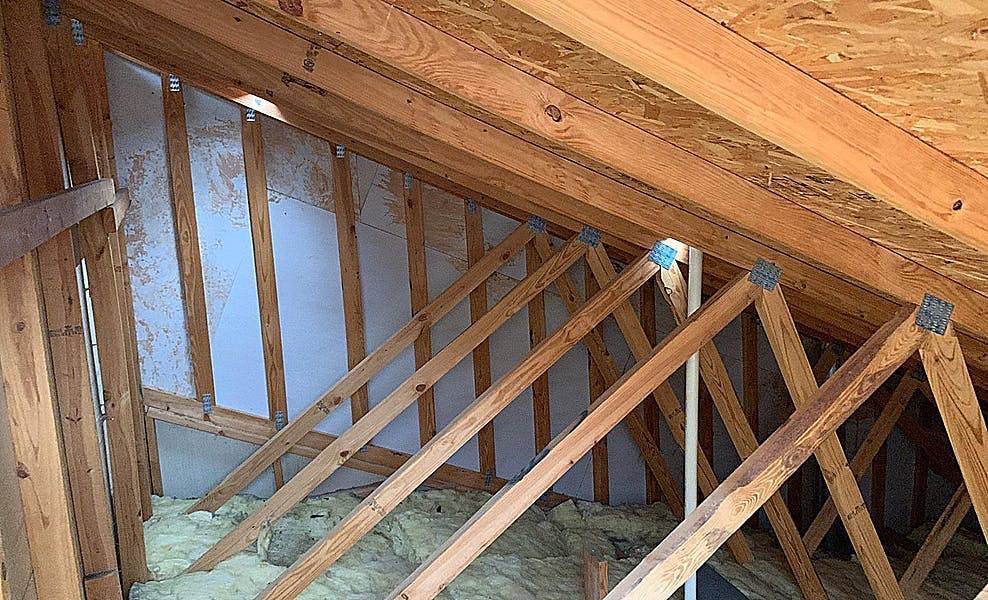 Attic Insulation and Ventilation
A properly insulated and ventilated attic is critical for the health of your roof and the property it protects. Attic venting helps prevent moisture from building up in the space, especially during the winter months. If this moisture isn't vented properly, mold, wood rot, and other forms of water damage can develop. Similarly, an insulated attic is vital in keeping your energy costs low and preventing ice dams from forming on your roof. Invest in a comprehensive roofing system, attic included, with the professional team at RoofPRO. 
Skylight Repair and Installation (Residential and Commercial)
Skylights can add a lot of value to your residential or commercial property; they're naturally eye-catching and provide a lot of natural light while boosting curb appeal. Whether your home or business has skylights installed or you're interested in exploring your options, contact RoofPRO today! 
We specialize in repair, replacement, and installation of a wide variety of skylights, and our expert team is ready to help you make your building stand out in the best possible way.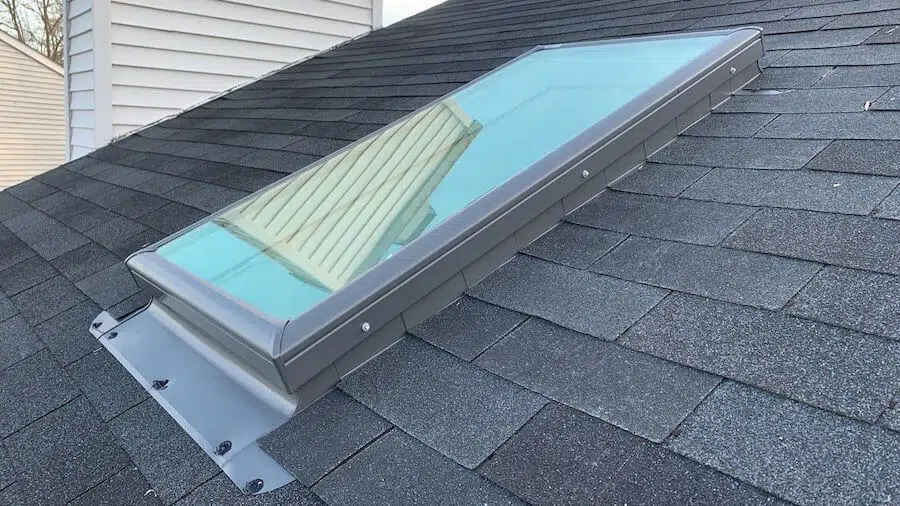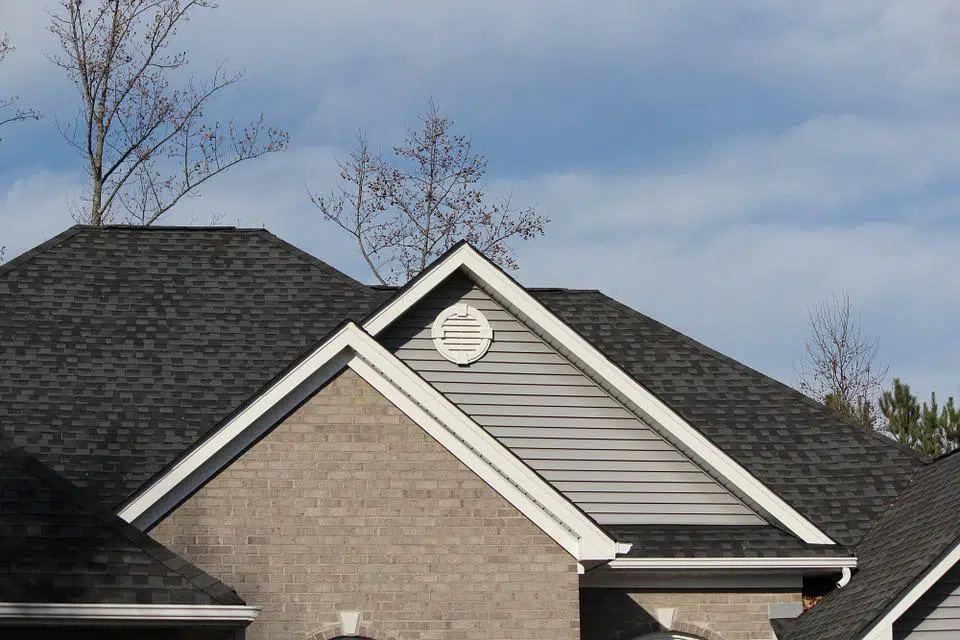 Siding, Gutters, and Home Exterior Services
At RoofPRO, we don't stop taking care of your home with just the roof! Our industry-leading siding, gutter, and home exterior services are designed to provide a comprehensive and integrated system that protects your home from top to bottom against the worst that Mother Nature can throw at it. 
Boost your curb appeal with brand-new modern siding, make sure your gutters are ready to handle the summer rains, and trust our top-rated team to take your exterior home improvement project to the next level. 
Why Work with RoofPRO in Prince George's County, MD?
Our team of industry professionals has had the honor of being professionally endorsed by some of the most prominent and respected names throughout the country; we take these endorsements as proof of our commitment to a job well done and believe the results speak for themselves! In addition to an A+ rating with the Better Business Bureau, we are also accredited by Certainteed and Owens Corning, furthering our dedication to robust materials and outstanding results.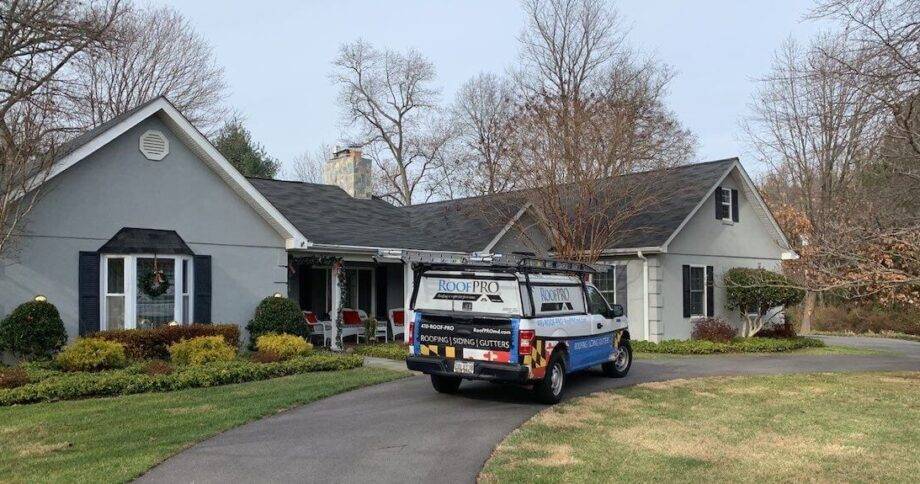 Prince George's County Roofing Experts
We know you have plenty of options when it comes to selecting a roofing contractor in Prince George's County. However, if you're looking for a proven and trusted home exteriors contractor with decades of experience providing the highest quality service to our community in Maryland, look no further than RoofPRO. In all the time we've served the community of Prince George's County, we've developed a reputation for our superior customer service and outstanding results!

As the leading roofing company in Prince George's County for almost two decades, we consider ourselves lucky to live and work within such an outstanding community. In all that time, we've developed an undeniable understanding of the standards our work has to live up to, and we work every day to meet and exceed the bar. 
To learn more about how our top-rated roofing and home exteriors services can benefit your property, contact us today for a free estimate! 
Speak directly with one of our roofing experts for a free consultation