If you're in the market for top-notch roofing and exterior services in Columbia, MD, and the surrounding area, look no further than RoofPRO! We're proud to have been the region's top-rated roofing contractor since 2004, and we owe our reputation to both our outstanding community and our commitment to superior customer service and workmanship. Our experienced team is ready and willing to help with your residential or commercial exterior needs. 
Trusted, Professional Roofing Solutions in Maryland
Since we first opened for business, both home and business owners throughout Maryland have come to trust and rely on our proven roofing solutions. As Columbia's top-rated roofing contractor, we've made it our mission to provide high-quality work and unparalleled customer service to a community that we're proud to be a part of! Whether you own a home and need a simple repair or your commercial property's roof needs a complete overhaul, you can trust our team of professionals to take care of all your roofing needs. Contact us today for a free roofing estimate!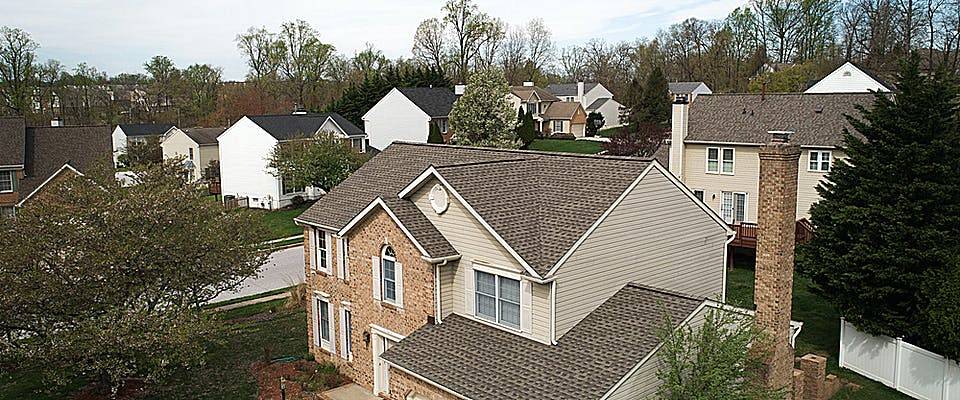 Residential Roofing Services in Columbia, MD
Your home's roof plays a critical role in keeping you and your family safe while protecting your home from the elements. Here in Maryland, we're no strangers to harsh, unpredictable weather, which is why it's so important to keep your roof in good shape year-round. With our industry-leading roofing repair, replacement, and roof installation services, you can rest easy knowing that your home is ready for anything. We can work with any roofing material on the market, from asphalt shingles to metal tiles and everything in-between! 
Roof Replacement and Repair
Modern roofs are designed to last for decades, but sooner or later, time and the elements take their toll. Age, wear and tear, and accidents can all cause your roof to need repair or even replacement before its time. If your existing roof has been damaged, our roof repair services can help renew its lease on life and bring your home back in top shape. If the roof on your Maryland home is far past its prime and due for a refresh, our roof replacement solutions will transform your home, increase its curb appeal, and save you on energy costs! Reach out today for a complimentary estimate. 
Emergency Roof Repair for Storm Damage
When severe weather rolls through, heavy rains, hail, strong winds, and debris can all cause severe damage to your roof. Torn shingles, damaged tiles, and missing or loose flashing can lead to water damage and other additional complications if they're not addressed. Contact us today for emergency roof repair if your roof has been damaged in a severe storm so we can help you get back on your feet as soon as possible! 
Roofing for New Construction
With more and more residential homes popping up in our area, it's critical to consider a top-quality roofing contractor to protect your new investment. If you're in the process of building a home, let RoofPRO ensure that your new roof is built strong and ready to last you for the long haul. Our new construction roof installation services will put the finishing touches on your new home and provide an undeniable value to its lifespan.   
Routine Roofing Maintenance
Most Maryland homeowners know how important it is to keep their roofs in good condition throughout the year. The summer heat, rain, thunderstorms, and winter cold all have an impact on your home, and if your roof isn't ready, a small problem can grow into a disaster in the blink of an eye. Our residential roofing maintenance services are designed to catch minor issues and get them fixed before they have a chance to get any worse.  
Residential Skylight Repair and Installation
Keep that natural lighting in perfect condition or make the leap and install a brand-new skylight with our top-notch skylight repair and installation services! While beautiful, skylights can be complex to maintain or add to an existing home, and incorrect or shoddy workmanship can lead to expensive damage and undue hassle. Our experienced team has been installing and maintaining skylights throughout Maryland for years, so you can trust us to get the job done right! 
Commercial Roofing Services for Columbia Businesses
We know that, as a business owner, the last thing you want to be worried about is the condition of your commercial property. Spend less time dealing with the hassle of facilities management and more time building a successful operation with our thorough and trusted commercial roofing services. As a part of our local economy, we're proud to help keep Columbia businesses at their best with professional-grade commercial exterior solutions! Reach out today for more information and a free estimate! 
Flat Roofing Repair, Replacement, and Installation
Our seasoned team of roofing professionals has decades of experience installing and maintaining flat roofs of all shapes and sizes. Whether your business needs a reinforced roof to handle additional HVAC equipment or personnel walkways, or you're interested in the reduced energy costs of a reflective, eco-friendly roofing option, RoofPRO is your local go-to contractor for flat roof replacement, repair, and new roof installations. 
Skylights and Sun Tunnels
Make an undeniable first impression with your customers and treat your employees to the benefits of natural lighting with our top-quality skylight and sun tunnel offerings. Our team is trained and licensed to install, repair, and replace these specialized additions, and we think you'll agree they're worth the investment!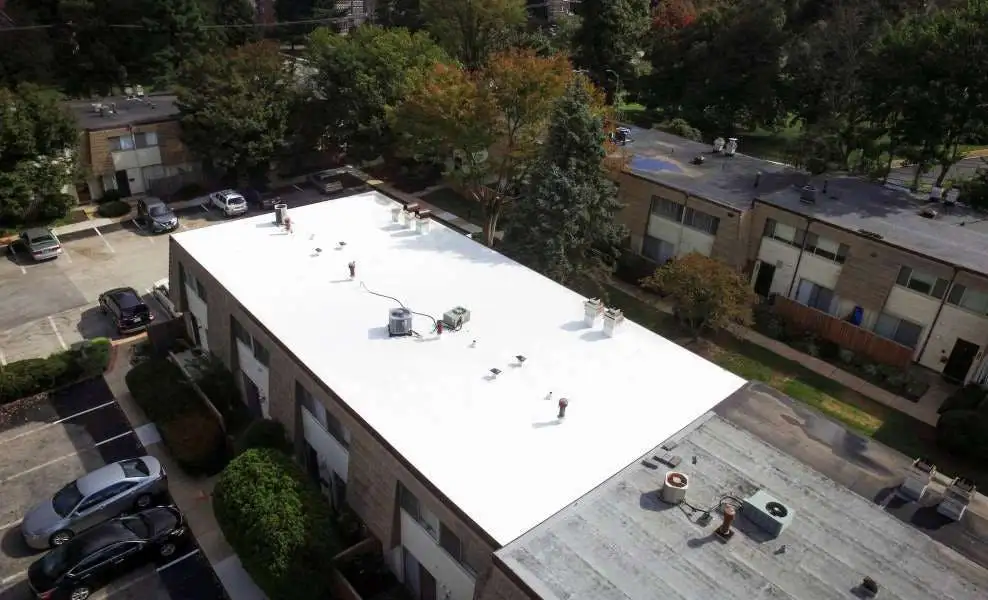 Expertise with Many Flat Roofing Types
Flat roofing for commercial properties is available in a staggering variety of materials and construction methods, each with its own set of pros and cons. To best suit your business and its unique needs, our dedicated flat roofing team brings years of expertise and experience to the table. We install, repair, and replace almost every type of flat roofing, including Thermoplastic Polyolefin (TPO), Rubber Methane Roofs (EPDM), and more. 
Contact us today for more information! 
Additional Services from RoofPRO
Our top-notch service doesn't end where your shingles do; RoofPRO also offers a wide range of professional exterior solutions that can help take your upcoming home project to the next level. 
Keep your home or commercial property at its best with our comprehensive list of services. 

Attic Ventilation and Insulation
Your attic plays a vital role in the long-term health of your home; an improperly insulated or ventilated attic can trap moisture, cause wood rot or mold to grow in your home, and raise your energy prices in the winter months. Nip these problems in the bud with our certified attic ventilation and insulation services!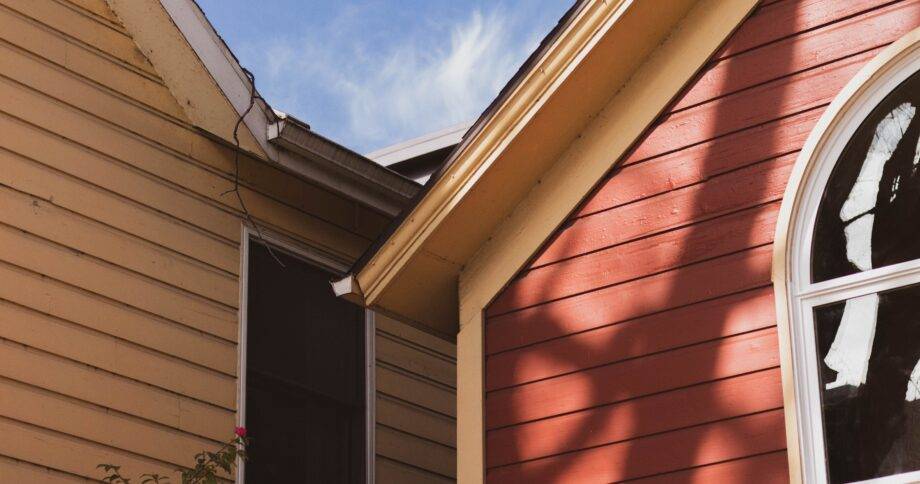 Solutions for Siding, Gutters, and Exteriors
Believe it or not, we don't spend all our time on roofs! Our thorough and trustworthy exterior services ensure that every aspect of your property is in top shape. Whether you're having issues with your vinyl siding or need gutter repair after a nasty storm, our team of professionals is here to help. 
Contact us today to learn more about our siding, gutter, and other home exterior solutions. 
Why Makes RoofPRO a Go-To Roofer in Columbia, MD?
Since 2004, RoofPRO has been committed to providing unparalleled customer service to the community we consider ourselves privileged to serve. In that time, we've earned our reputation as Columbia's roofing experts, and we approach every job with the same dedication and commitment that we always have. If you're considering a new roofing project or need top-quality exterior services in central Maryland, discover for yourself what makes us stand out among all the other local roofing companies and contact us today for a free estimate.  
Throughout our years of service, our work has had the opportunity to speak for itself. But don't take just our word for it; top names in the industry have recognized RoofPRO as a roofing contractor our community can trust. We've been professionally endorsed by the Better Business Bureau, Certainteed, Owens Corning, and other proven names in the business. 

Local Maryland Contractors Since 2004
We're proud to have been living and working within our Maryland community for almost 20 years. As experienced roofing contractors, our time in the area and local knowledge have taught us exactly what our products and services have to be able to stand up to – day in, day out, year after year.  
Contact Us for a Free, No-Hassle Estimate
To discover how our top-rated exterior services can transform your home or commercial property and help prepare you for whatever the future holds, contact us today to schedule a complimentary consultation and free roofing estimate from our team. 
Speak directly with one of our roofing experts