At RoofPRO, we provide the highest quality roofing services to the residents and businesses of Glen Burnie, MD. With over 19 years of experience in the industry, we have built a reputation for excellence and have become one of the go-to roofing companies in Glen Burnie! We offer top-rated services, high-quality roofing materials, and excellent customer service. If you are looking for a roofing company in the Glen Burnie area, RoofPRO is here to help! 
Top-Rated Roofing Solutions in Central Maryland
Our team of certified and highly trained Glen Burnie roofing contractors is committed to delivering top-rated roofing solutions. Our services are tailored to your specific needs and budget. Whether you need a complete roof replacement, roof repairs, or emergency roofing services, we have the expertise and experience to handle all your roofing needs. With RoofPRO, you can expect nothing but the best roofing materials in addition to the best customer service; contact us today for a free estimate!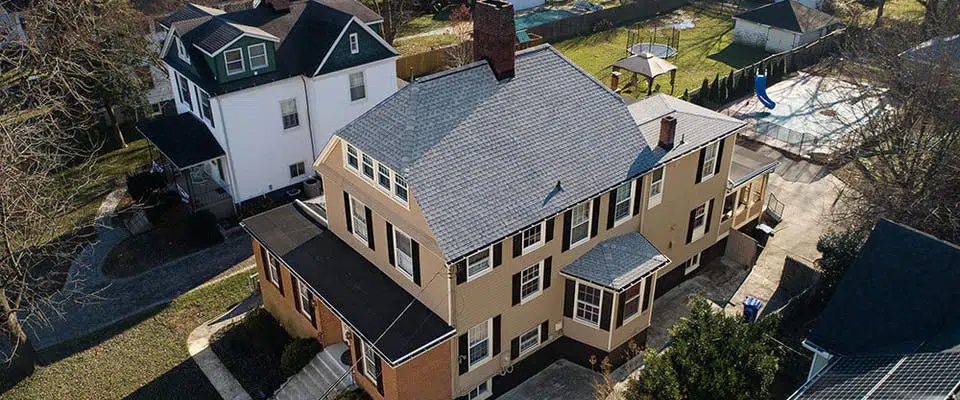 Residential Roofing Services for Glen Burnie Homes
At RoofPRO, we understand the importance of protecting your home and ensuring that it stays in top condition. Our experienced team of Glen Burnie roofing contractors has worked on a wide range of roofing projects. We offer everything from full roof replacement, emergency roof repairs, and new construction roofing. We also understand that regular roof maintenance is essential to extend the life of your roof. Homeowners in Glen Burnie and the surrounding area can count on RoofPRO for all their residential roofing needs.  
Complete Roof Replacements and Roof Repairs
If your roof is damaged or in need of replacement, we provide a full range of services to ensure that your home is fully protected. It is important to address roof issues as soon as they are noticed, as ignoring them can lead to more extensive repairs in the future. Our team can handle everything from minor repairs to complete roof replacements, using only the highest quality roofing materials and techniques. 
Emergency Roofing Repairs for Storm Damage
When severe weather strikes, it's crucial to have a trusted roofing contractor you can rely on. At RoofPRO, we offer emergency roofing services to help repair any damage caused by storms, high winds, or other unforeseen events. Our team is available to get your roof back to its pre-storm condition as quickly as possible! Reach out today for more information. 
If you are building a new home or property in Glen Burnie, our team can help, from the design and planning of your new roof to installation and final inspections. We have the expertise and experience to ensure that your new construction roof is of the highest quality and meets all local building codes. Contact us today for a free new construction roofing estimate! 
Routine Maintenance Programs for Your Roof
Proper maintenance is essential to the longevity and effectiveness of your roof. RoofPRO offers routine maintenance programs to help extend the life of your roof and ensure that it stays in top condition. Our team offers regular inspections, cleanings, and repairs as needed to keep your roof in peak condition.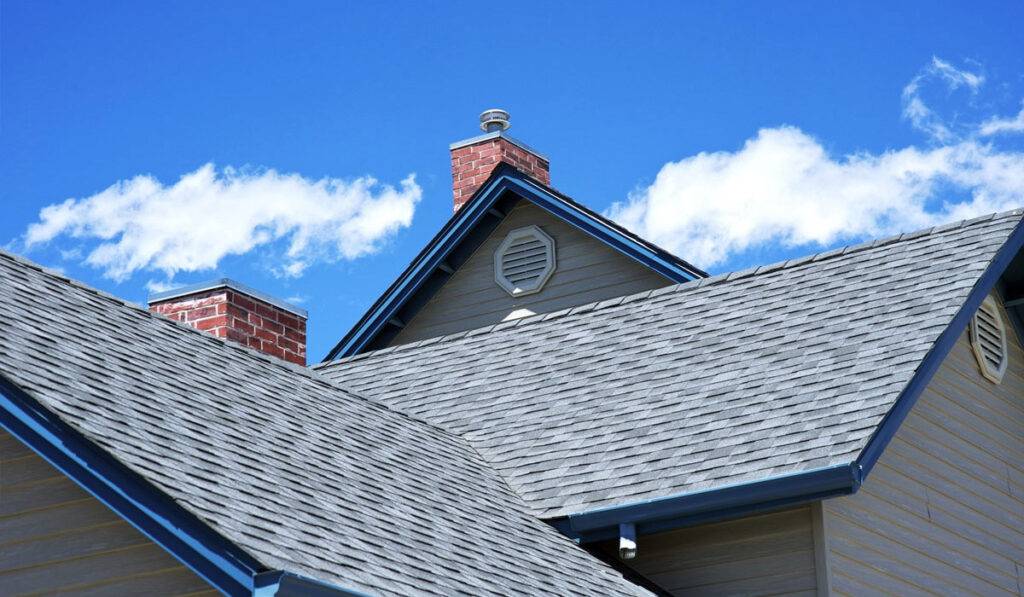 Commercial Roofing Services in Glen Burnie, MD
In addition to our residential roofing services, we also offer a range of commercial roofing services in the Glen Burnie area. Whether your business needs a new roof, repair work, or regular maintenance, we have the skills and experience to handle all your commercial roofing needs. 
Flat Roofing Repair, Replacement, and Installation
Flat roofs are a popular choice for many commercial properties, but they require special care and attention to ensure that they remain effective and long-lasting. At RoofPRO, we have extensive experience with flat roofing systems. Our team offers repair, replacement, and installation services for a variety of flat roofing types, including TPO, EPDM, and more! Contact us today for a free flat roofing estimate.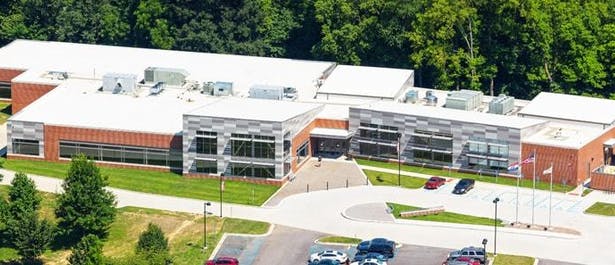 Expertise with Many Flat Roofing Types (EPDM, TPO, and More)
Our team is knowledgeable and experienced with a wide range of flat roofing types and systems, including TPO, EPDM, and more. We can help you choose the right roofing solution for your commercial property based on your needs and budget. 
We also provide expert installation and maintenance services to ensure that your flat roof is always in top condition!  
Additional Services from RoofPRO
In addition to our roofing services, we also offer a range of additional services to help improve the overall condition and appearance and energy efficiency of your home or business. 
Check out our additional property improvement solutions down below. 

Attic Insulation and Ventilation
Attic insulation helps keep your home warm in the winter and cool in the summer by preventing heat loss or gain through the attic. Proper ventilation is essential to help circulate air and regulate the temperature. A combination of insulation and ventilation can improve the energy efficiency of your home and reduce your energy bills. At RoofPRO, we offer a range of services to help improve the insulation and ventilation in your attic – reach out for a free estimate! 
Skylight Repair and Installation (Residential or Commercial)
Skylights are a great way to add natural light and ventilation to your home or business. Great natural light can bring a boost of energy to homeowners, business owners, and employees alike. Skylights come in a variety of sizes and styles; we can help you pick out the best choice for your Central Maryland home or business! Contact us today for more information.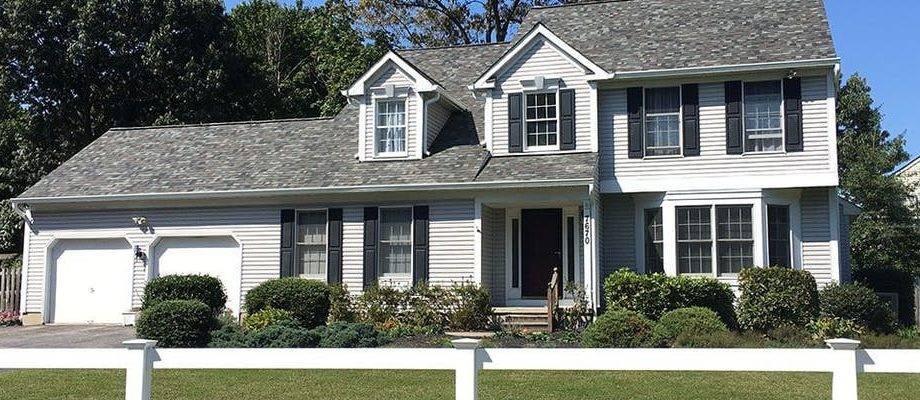 Services for Siding, Gutters, and Home Exteriors
In addition to roofing, we also offer services for siding, gutters, and other exterior features of your home or business. We can handle repairs, replacements, and new installations to help improve the appearance and functionality of these important components of your property! 
Find out more about these offerings with our exteriors service page here. 
Why Hire RoofPRO in Glen Burnie, MD?
At RoofPRO, we are a highly-rated Maryland roofing contractor who truly cares about our customers. Like you, we want only the best for your home; we use the best roofing products, and you can expect nothing less than the highest quality work! Reach out to RoofPRO today to schedule a complimentary roofing estimate. 
RoofPRO is Professionally Endorsed
We are proud to be professionally endorsed by organizations like the Better Business Bureau, Certainteed, and Owens Corning. These endorsements speak to our commitment to excellence and our high level of professionalism and customer service. Check out our gallery of past projects here. 

Experienced and Local Contractors Since 2004
At RoofPRO, an experienced Glen Burnie roofing company, we are proud to be locally owned and have been serving Glen Burnie and the surrounding area since 2004. If you own a home or business in Glen Burnie and are looking for an excellent home improvement and roofing contractor, you've found one! We pride ourselves on our excellent customer satisfaction, our quality work, and the top-rated materials we use for your home.  
Reach Out Today for a Free Estimate
Contact us today to learn more about how we can help with your roofing needs. Our team will be happy to look at your project and provide a free estimate for your roofing needs. We are committed to delivering top-quality services and ensuring that your home or business is fully protected.  
Speak directly with one of our roofing experts