Top-Rated Roofing Company in Clinton, MD
Are you searching for dependable roofing services in Clinton, Maryland or the surrounding areas? Do you desire a durable roofing solution that will last for years to come? Look no further than our team at RoofPRO, as we've been providing top-rated roofing services for Marylanders across the state since 2004! 
Professional Roofing Solutions for Marylanders
As local roofing contractors, we know the weather can be unpredictable, so we need roofs that can stand up to whatever Mother Nature throws our way. From heavy rainstorms to icy winters, your property doesn't have reliable protection if it doesn't have a strong roof! That's why our team offers a wide range of professional roofing solutions for residential and commercial buildings. Read on to learn more and schedule a free estimate today.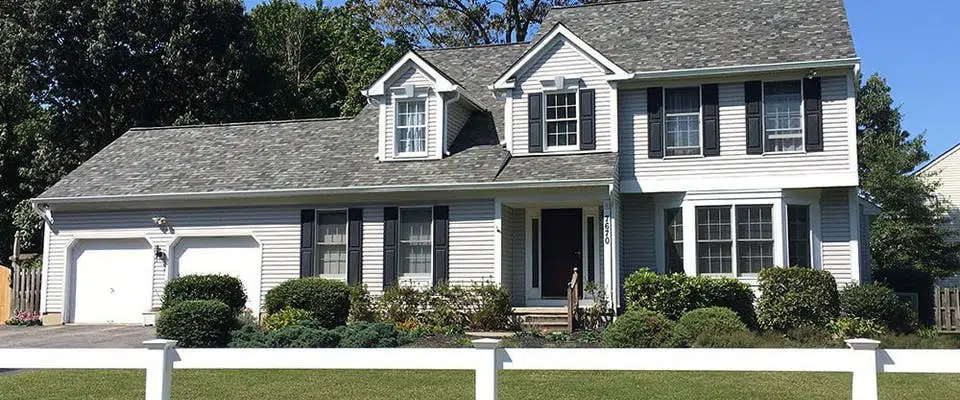 Residential Roofing Services in Clinton
Our main priority is keeping residents here in Clinton safe, secure, and happy with robust roofing systems built to last. Whether you need a simple repair or a complete roof replacement, we offer many professional roofing services to protect your home from the elements and make it look its best. 
Roof Repairs and Full Roof Replacements
A roof repair or a total roof replacement — which one will your Clinton home need? Well, it truly depends on the severity of the damage. If your home has a small leak or a few damaged shingles, you might just need a simple repair. However, if the problem is more severe, a total new roof replacement might be the best option. One of our trusted roofers can come out to provide a free inspection and estimate to best suit your property's needs and budget. 
No matter what your roofing requires, our professional team of contractors can help you make the right decision and provide the expert services you need to keep you safe and secure for years to come! 
Emergency Repairs for Storm Damage
When Mother Nature unleashes her fury, your roof is the first thing to take a beating. Storm damage is never fun to deal with, though it can make problems much worse down the line when left unattended! It's best to act quickly and contact a professional roofer if you suspect your home has been damaged by a recent storm. 
Here at RoofPRO, our team does an excellent job with emergency roofing repairs, providing quick, efficient solutions to help weather the storm and get your property back in shape as soon as possible. 
New Construction Roofing for Homes
Your roof is so much more than a barrier over your head. It's a critical design element that gives your home a unique aesthetic. When Maryland residents are building a new home and need a company who can provide a trusted roofing installation during the process, they take advantage of our new construction roofing services! 
We have a wide range of options to choose from, from traditional asphalt shingles to durable metal roofing and beyond. The possibilities are endless, and the team here at RoofPRO can help you find the perfect solution to meet your needs and budget. Contact our team today for a free new construction roofing estimate. 
Routine Roofing Maintenance Programs
When it comes to protecting your property over time, routine roofing maintenance programs are more than worth the investment! By scheduling regular inspections and maintenance with RoofPRO, you can catch small problems before they turn into large, costly repairs! 
From clearing debris and cleaning gutters to checking for leaks and inspecting for damage, we have one of Maryland's most extensive routine roofing maintenance programs. Reach out today for more information! 
Commercial Roofing Solutions for Businesses in Clinton, MD
As a business owner in the Clinton area, your property is a key investment. Protecting that investment starts with your roof! Think of it as the first line of defense against the elements that keep your building safe, secure, and looking its best. This is where our top-rated commercial roofing solutions come in – read on to learn more!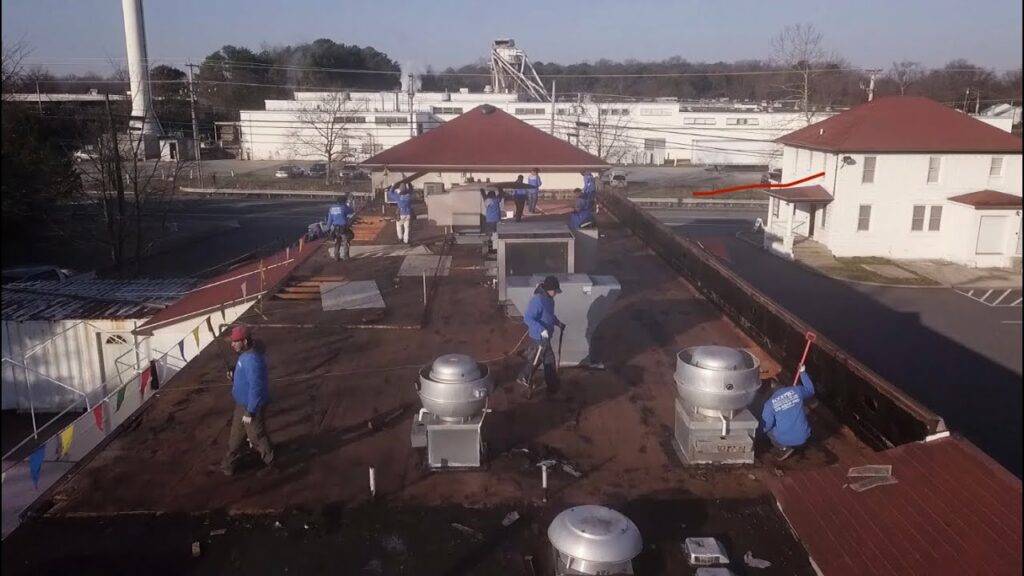 Flat Roofing Repair, Replacement, and Installation
RoofPRO brings expertise with installing flat roofs for commercial buildings in Maryland, as they offer a sleek and modern look that's both functional and cost-effective. Luckily for business owners in Clinton, we have nearly 20 years of experience in flat roofing! 
From simple patch jobs to fixing small leaks to full-fledged replacements to upgrade your existing roof, we have plenty of professional flat roofing repair, replacement, and installation services for you to take advantage of! Check out our full commercial roofing page for more information. 
Expertise with Flat Roofing Materials
From TPO (thermoplastic polyolefin) and EPDM (ethylene propylene diene terpolymer) to PVC and modified bitumen, we have expertise in several types of flat roofing materials to meet the unique needs of your commercial property. With decades of flat roofing knowledge under our belts, our professional team of roofers is here to help your Maryland business with robust roofing solutions built to last! Contact us today for a free flat roofing estimate. 
Additional Contracting Services from RoofPRO
Beyond our standard roofing services, we also offer a wide range of additional contracting services, including attic insulation/ventilation, skylight maintenance, home exterior solutions, and more!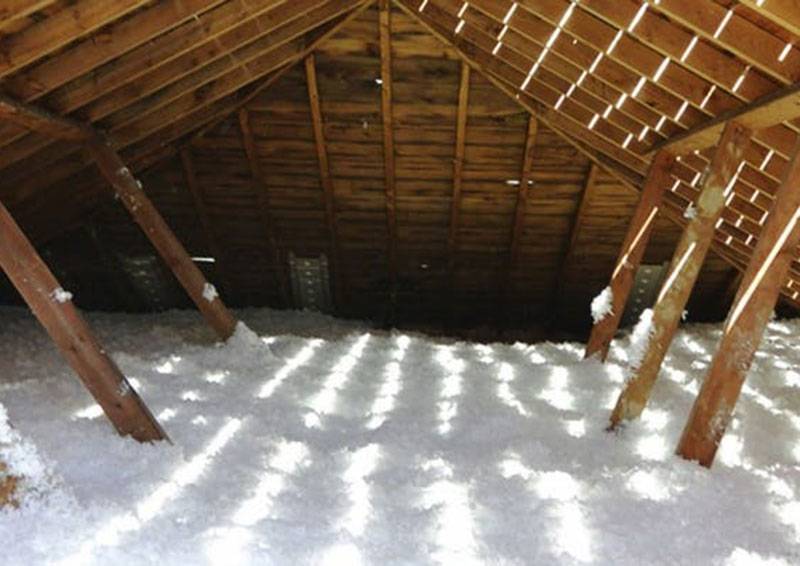 Attic Insulation and Ventilation
An attic that is poorly insulated or ventilated can be problematic for your home's interior. If left unaddressed, it can lead to a range of problems, including: 
• Uncomfortable temperatures 
• High energy bills 
• Moisture buildup and mold growth
• Structural damage  
Luckily for you, our team at RoofPRO specializes in attic insulation and ventilation services! Contact our team today for a free estimate. 
Skylight Repair and Installation (Residential and Commercial)
Skylights are a fantastic addition to any property. They provide natural light, ventilation, and a unique aesthetic that many experts say can enhance the value of your home or business.  
Just like your roofing system, however, your skylights require occasional maintenance and repairs. If they weren't installed properly, to begin with, you might need to replace them altogether! Luckily, with our expertise in both residential and commercial skylight repair and installation, RoofPRO can help you brighten up your space!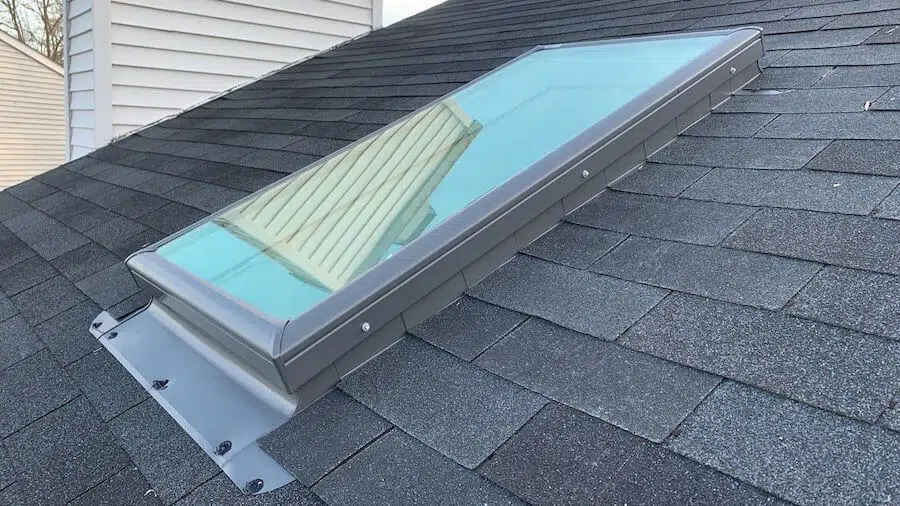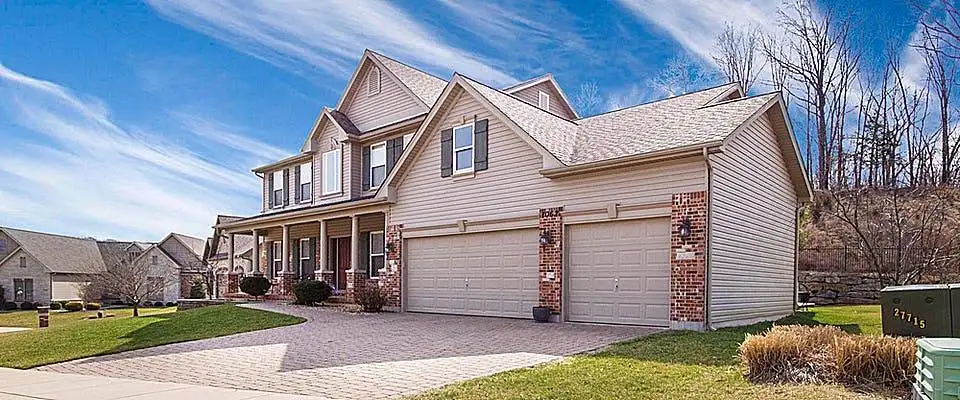 Siding, Gutters, and Home Exterior Services
From siding and gutters to windows and doors, having a well-maintained home exterior enhances the curb appeal of your property.  
Our professional roofing team can help you select the perfect siding material for your property, including vinyl, aluminum, wood, or fiber cement. We can also provide professional gutter installation, repairs, and maintenance services, to keep your home protected from the elements all year round! 
Why Work with RoofPRO in Clinton, MD?
There are several reasons why residents in Clinton, MD, choose us for their roofing needs. Whether it be our localized expertise or our two decades of experience, RoofPRO has been a top-rated roofer in Central Maryland since 2004. 

We are Professionally Endorsed
We believe that our commitment to excellence and quality work is what separates us from other roofing companies in Maryland. 
We're honored to have earned professional endorsements from some of the most respected organizations in the industry, from an A+ rating with the Better Business Bureau (BBB) to being a preferred contractor with top manufacturers like Certainteed and Owens Corning.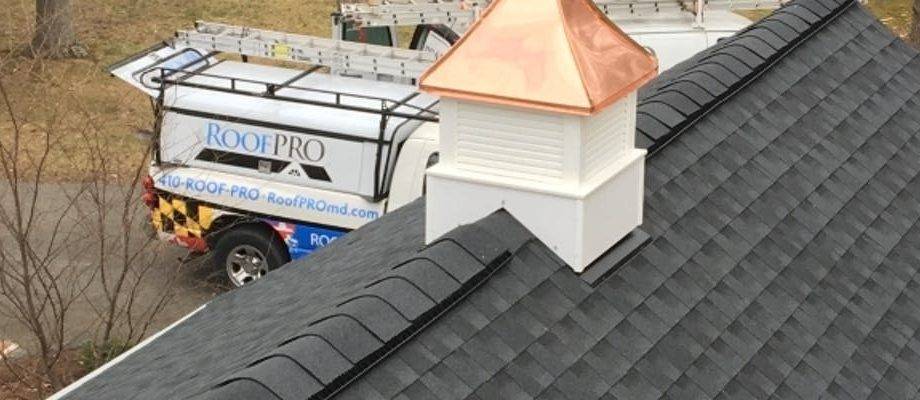 Local and Trusted Roofers Since 2004
Since 2004, our team of local and trusted roofers has been providing top-notch roofing services for home and business owners across the state of Maryland. With all of this experience, we are well-versed in the unique needs and challenges that properties in the region face. We are extremely proud to serve our local communities with trusted roofing solutions that last! 
Contact Us Today for a Free Estimate
Reach out to our team of professional roofers today to schedule a complimentary estimate; we are ready to tackle any challenge! From residential to commercial projects, RoofPRO is here to help in Clinton, MD. 
Speak directly with one of our roofing experts for a free consultation