When it comes to your property's roofing, you want the most robust and durable systems available that are installed by a roofing company you can trust. RoofPRO brings just that to residents and business owners in Catonsville, MD, with top-rated roofing solutions! Reach out to our professional team today for a free estimate. 
Top-Rated Roofing Solutions in Maryland
Since 2004, RoofPRO's trusted services have helped Marylanders far and wide with their property's roofing. After all, your roof is your home or business's first line of defense against the elements, so it is crucial that your roofing system is ready to tackle even the worst weather conditions. Read on to learn more about our top-rated solutions and see why we're among the best roofing companies in Central Maryland.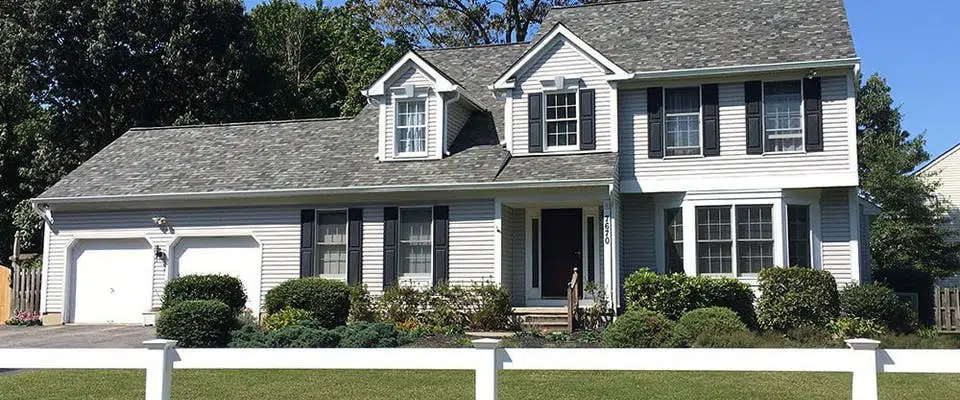 Residential Roofing Services for Catonsville Homes
From minor spot repairs for water leaks to complete roofing overhauls and installations, the professional team with RoofPRO is ready to tackle any project you can throw at us! With nearly two decades of residential roofing experience in Maryland, we offer localized expertise when it comes to your home's roofing and what it needs to last. 
Roof Repair and Replacement
No matter what material your roofing is made of, there will come a time when it needs to have repairs done or be replaced altogether! RoofPRO's team of Catonsville roofers has ample experience with an array of residential roofing materials, including asphalt shingles, tile, metal, and more. Whether your home needs a few simple roof repairs or a complete roof replacement, contact us today for a free estimate. 
Storm Damage and Emergency Roof Repairs
As major storms can pop up at any time, it's important to know that a local contractor has your back when disaster strikes! RoofPRO specializes in emergency storm damage repairs for Catonsville residents. We'll work with you to get your roofing system back into top shape as quickly as possible. For more information on our emergency storm damage repair services, check out our service page here. 
If you are building a new home in Catonsville or the surrounding area, RoofPRO has nearly 20 years of experience in new construction roofing for residential properties. No matter the size, scope, or material, our team of professional contractors is here to help with your new construction build!  
Regular Roofing Maintenance
As most roofing contractors would suggest, regular roofing maintenance is a crucial aspect of your home's overall upkeep. With routine maintenance, your roofing system will be able to stand up to even the worst weather conditions, year after year. To schedule a free estimate and set up a routine maintenance schedule, contact our team today! 
Residential Skylight Installation and Repair
Skylights are a great way to bring natural light into a space; upgrade your home this year with a brand-new skylight installation from RoofPRO! If you already have a skylight, but it needs to be repaired and restored, we can do that too. Our team of roofing experts will come out and assess your roofing system, provide a free estimate, and walk you through the installation or repair process, step by step.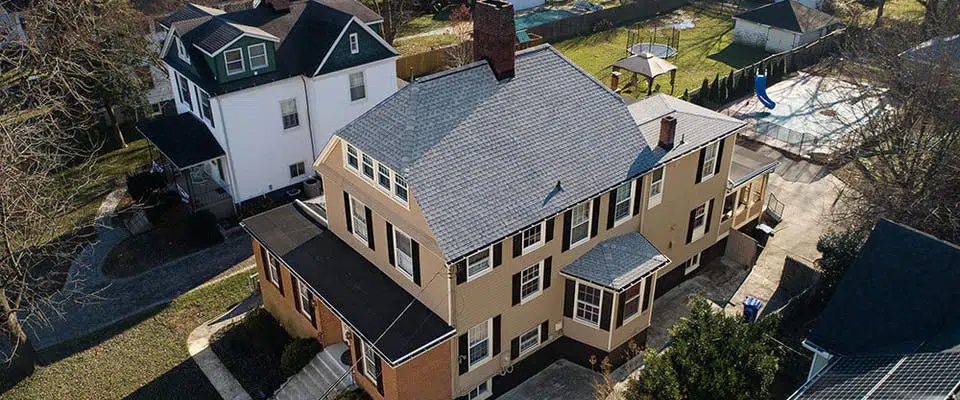 Commercial Roofing Services in Catonsville, MD
In addition to our top-rated residential roofing services, RoofPRO also serves business owners in Catonsville with trusted, durable flat roofing repairs, installation, and more. Read on to learn more about our commercial roofing expertise! 
Flat Roofing Repair, Replacement, and Installation
When it comes to commercial roofing systems, most businesses across the country utilize flat roofs for their buildings. This type of roofing is cost-effective, durable, and can be used as extra space for HVAC equipment, skylights, rooftop patios, and more! Whether your Catonsville business needs a minor flat roofing repair or an entirely new flat roof installation, RoofPRO's team of experts is here to help. Contact us today for more information and to schedule a free flat roofing estimate. 
Skylights for Catonsville Businesses
As mentioned above, skylight installation is a great way to bring natural light into your place of business. It can improve the mood of your employees, help showcase your space to clients and customers, and bring an overall new aesthetic to your commercial building. For those looking to install a new skylight on their commercial roofing, contact RoofPRO today!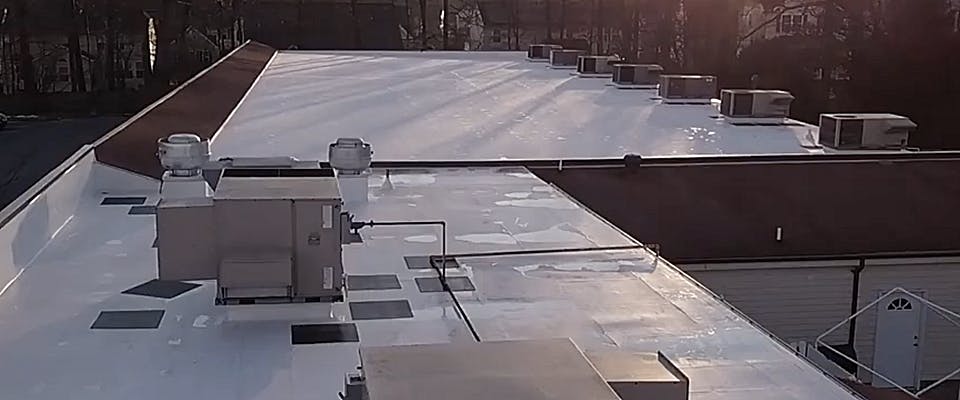 We Bring Expertise with Many Flat Roofing Types
When considering their options for commercial flat roofing, many business owners aren't aware of the many choices available to them. Luckily, RoofPRO carries nearly two decades of flat roofing experience; we're able to work with almost every roofing material in the book! From TPO roofing to EPDM and self-adhering rolled roofing, our team is knowledgeable about any material and its installation.
Additional Services from RoofPRO
In addition to our trusted residential and commercial roofing services, we also offer a variety of other home improvement solutions, including attic ventilation, insulation, siding repair, gutters, and more! 
Contact us today for a free home improvement estimate!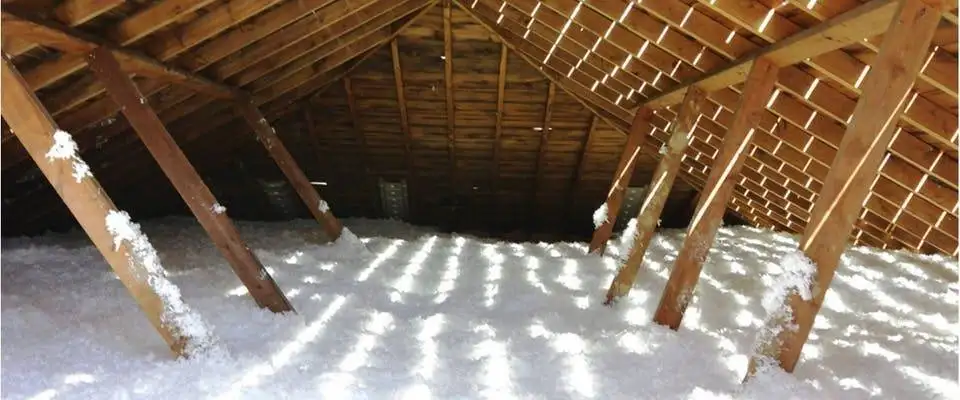 Attic Insulation and Ventilation
When it comes to attic upkeep and maintenance, it can often be "out of sight, out of mind" for a lot of homeowners. However, proper attic ventilation and insulation are critical aspects of the overall health of your home and roofing system! Luckily, RoofPRO's team of contractors can help with new insulation and ventilation systems for your home. Reach out today for more information, and check out our service page here.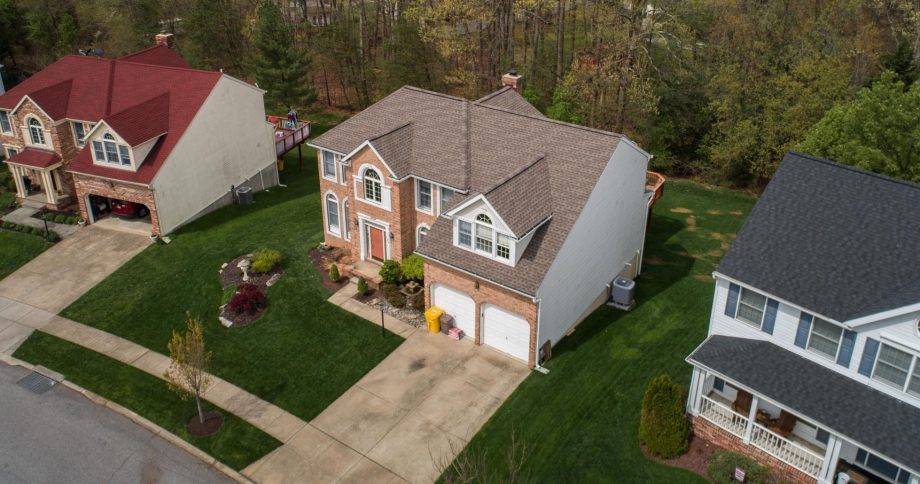 Solutions for Siding, Gutters, and Exteriors
Whether your home's exterior was recently damaged by a storm or if you're simply looking to add curb appeal, new siding and gutters are a great place to start! Our professional home exterior services are sure to have a solution for your home, whether it be gutter repair, siding installation, or something else completely. Contact us today for a free estimate! 
Why Hire RoofPRO in Catonsville, MD?
From our nearly two decades of localized experience to our professional endorsements, RoofPRO is proud to be a top-rated and trusted roofing contractor in Catonsville. Our team brings high-quality workmanship and superior customer service to every project we take on. No matter what your home's exterior needs, RoofPRO has you covered! 
We are Professionally Endorsed
In addition to having an A+ rating with the Better Business Bureau (BBB), RoofPRO takes great pride in being a preferred platinum contractor with Owens Corning! We believe these accolades are a testament to our dedication, customer service, and hard work over our 18 years in business.  

Trusted, Local Contractors Since 2004
RoofPRO's team has been a trusted, local source of contracting knowledge for Marylanders since 2004. Not only will we have your house in top shape for years to come, but we will also guide you through the process and gladly answer any questions you may have.  
Contact Us for a Free, No-Hassle Estimate
Looking to start your home improvement project? Reach out to our professional team for a complimentary, no-hassle estimate! We'll come out, assess your needs, and provide you with an honest estimate to get the ball rolling. Contact us today! 
Speak directly with one of our roofing experts