RoofPRO: Top-Rated Roofing Contractor in Laurel
As a trusted roofing contractor across the state of Maryland, RoofPRO is proud to serve the community of Laurel with top-rated roofing solutions built to last. Check out our vast array of service offerings below and schedule a free roofing estimate with our team of professionals today! 
Trusted Roofing Solutions in Central Maryland
Since 2004, RoofPRO has been providing Marylanders across the state with high-quality roofing systems. From minor leaks to major roofing overhauls, our team of Laurel contractors has got you covered! Read on to learn more about our trusted residential and commercial roofing services.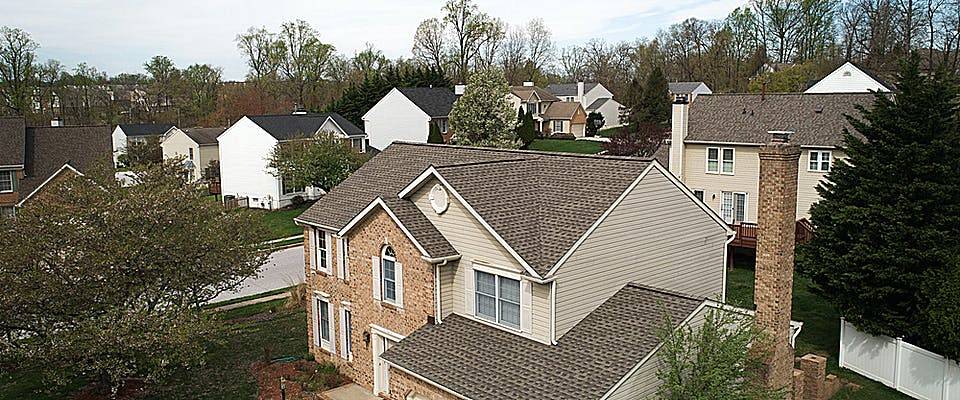 Residential Roofing Services for Laurel, MD Homeowners
Are you looking for roofing services for your home in and around Laurel, MD? Look no further! At RoofPRO, a leading roofing contractor in Maryland, we offer a wide range of residential roofing services to keep your home beautiful and secure for years to come. Some of our services include complete roof replacements, roof repairs, new construction roofing, and more.  
Complete Roof Replacements and Roof Repairs
For everything from small patches, repairs, and spruce-ups to total roof replacements, RoofPRO's team of contractors has everything you need. We patch leaks, replace shattered and chipped shingles, re-seal flashings, and much more. We also offer complete roof replacements for when your roofing system has outlived its lifespan or if you're simply looking for an aesthetic change with a new roof! No matter what the roofing material, our professional team is here to help with your home's roof. 
Emergency Roofing Repairs for Leaks and Storm Damage
Leaks can happen at any time, whether it be due to inclement weather, an accident, or plain old bad timing. We understand exactly how important it is to quickly and effectively patch and repair roofing damage before it can spread, and that's why we offer emergency roofing repair services to homeowners in Laurel. Call us at any time and we'll be there quickly to help make repairs so you can have peace of mind! 
If you're looking to build your own custom home, we are here to help with a new construction roofing system! In addition to performing repairs and replacements on residential properties, we also do new construction roofing for new construction homes. We have the long-standing expertise needed to help guide you through the codes, regulations, and best practices of new construction roofing. For a complimentary estimate, reach out to our team today! 
Routine Maintenance Programs
As roofing specialists, we know better than anyone that caring for your roof does not end once construction is complete. Regular maintenance for your roof – including cleanings, inspections, and repairs – can help you not only catch and repair leaks before they cause larger issues but can also allow you to preserve your roof's overall longevity for years to come! Contact us for more information on our professional roofing maintenance programs. 
Commercial Roofing Services in Laurel, MD
We don't stop at roofing services for residential properties – RoofPRO offers a wide range of services to commercial properties as well! We bring expertise in flat roofing repairs and installations; our team has everything your business or other commercial enterprise needs to keep your roof and exterior in tip-top shape! Check out some of our commercial roofing solutions down below.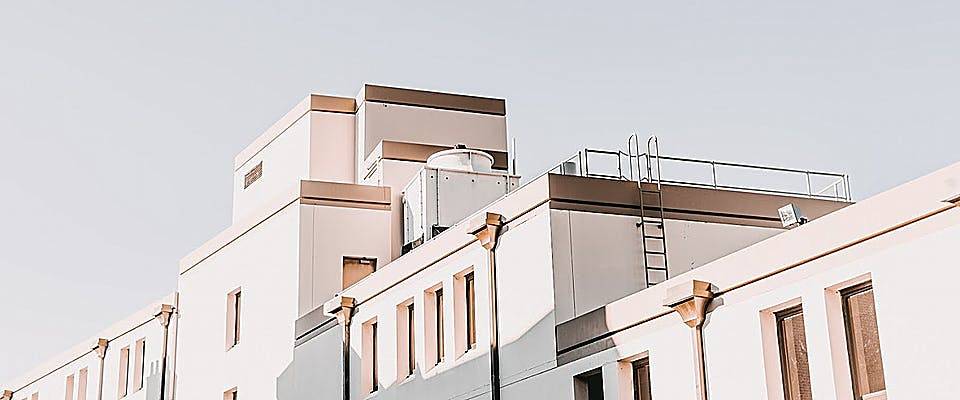 Flat Roofing Repair, Replacement, and Installation
Our team of roofing contractors offers flat roofing repair, replacement, and installation for all types of commercial properties. Flat roofing offers a number of benefits, from quick and cheap installation to energy efficiency and relatively low maintenance costs. For more information, check out our commercial roofing service page and contact us today for a free estimate! 
Experience with Many Flat Roofing Types
Flat roofing is an excellent and fairly ubiquitous roofing style for businesses, and we have plenty of experience with it in all of its forms. From thermoplastic polyolefin (TPO) roofs to rubber roofs (EDPM) to built-up roofs (BUR), we have helped hundreds of businesses across Maryland with their roofing needs. So no matter what kind of roofing you've chosen for your business, you can trust that we'll be able to get the job done quickly and effectively! 
Additional Services from RoofPRO
In addition to our trusted roof installation and repair solutions, RoofPRO also offers additional services for commercial and residential properties alike, including skylight repair and installation, attic insulation and ventilation, and a variety of services for sidings, gutters, and home exteriors as a whole.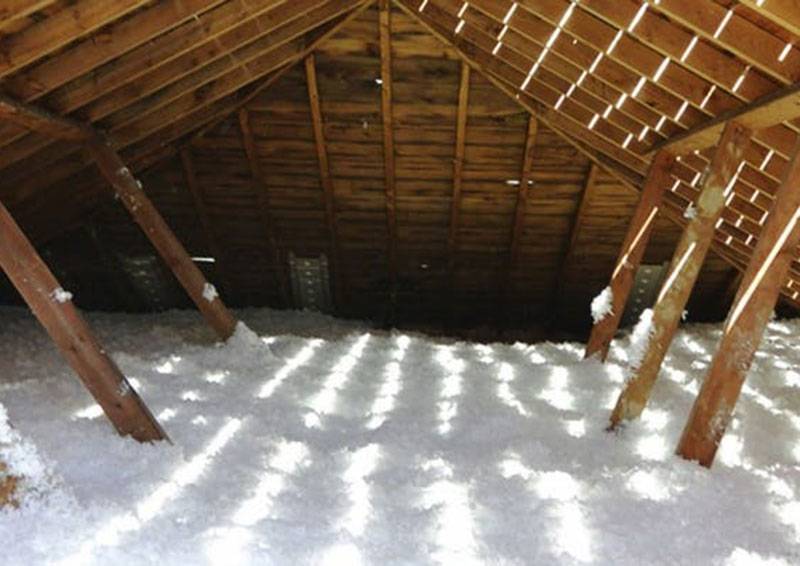 Attic Insulation and Ventilation
Attic insulation and ventilation is an often-overlooked part of effective energy-efficiency and home maintenance. When your attic is poorly insulated and ventilated, you may experience warping in the summer and even the build-up of water damage and mold! 
Fortunately, RoofPRO offers installation, repair, and inspection services for your attic's ventilation systems so we can keep your home in tip-top shape all year round! 
Skylight Repair and Installation (Residential and Commercial)
As an energy-efficient source of natural light, skylights can be an excellent addition to any residential or commercial space. Just this simple renovation can instantly boost the energy of any interior, and that's why we offer both skylight repair and installation services in Laurel, MD. 
Contact us today for more information and to schedule a free skylight estimate!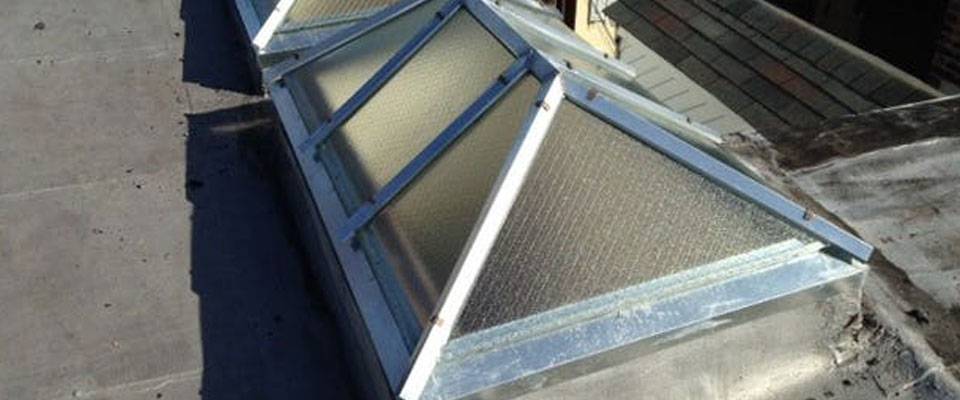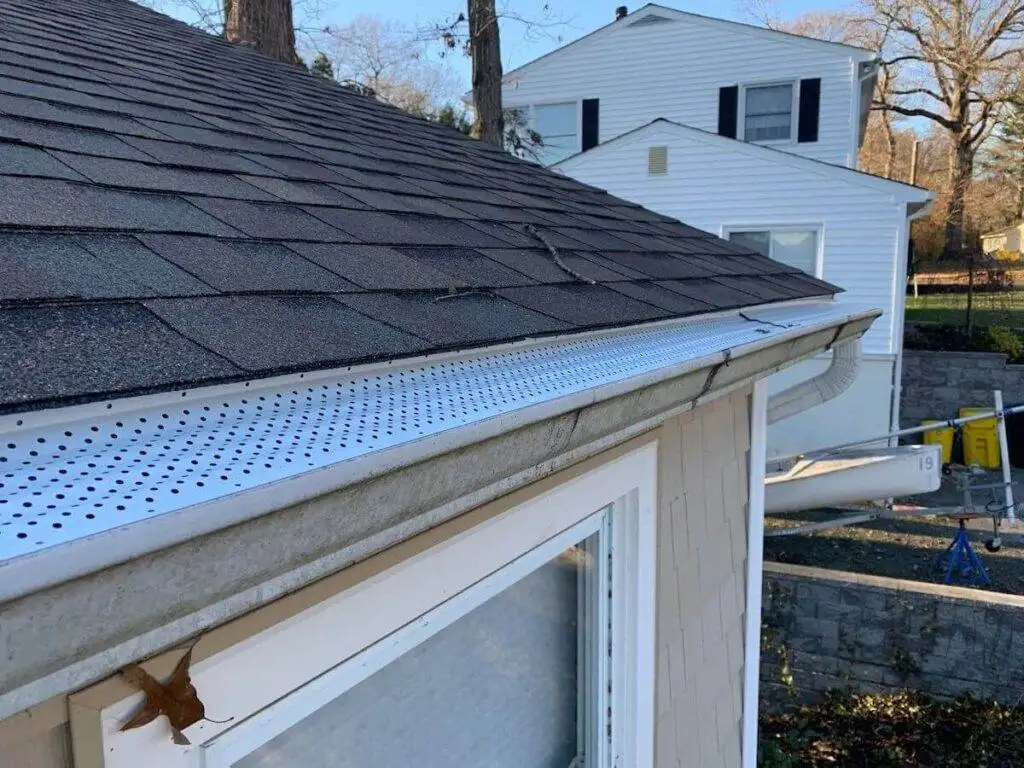 Services for Siding, Gutters, and Home Exteriors
Your home's exteriors are crucial to the overall health and aesthetics of your property. They are a critical piece of the same waterproofing system that your roof contributes to, preventing the elements from seeping into your home's materials and causing damage to your home. 
At RoofPRO, we offer a number of solutions for your home's exteriors, sidings, and gutters, from cleanings and repairs to all-out replacements. 
Check out our service page here and reach out today for a free estimate. 
What Makes RoofPRO a Go-To Contractor in Laurel, MD?

RoofPRO has been a trusted name amongst Maryland roofing companies since 2004, bringing top-rated services to residents and business owners across the state. No matter what your roofing needs or budget, our professional team is sure to find a tailored solution for your property!  
As a locally owned and operated roofing company, we are extremely proud to serve the Laurel area and beyond with high-quality services. Contact us today for a free estimate! 
We are Professionally Endorsed
Not only are we consistently top-rated by clients, but we are also professionally endorsed by a number of outlets and businesses in the roofing industry. From an A+ rating with the BBB to being a certified contractor with Certainteed and Owens Corning, our work comes highly recommended by sources you can count on!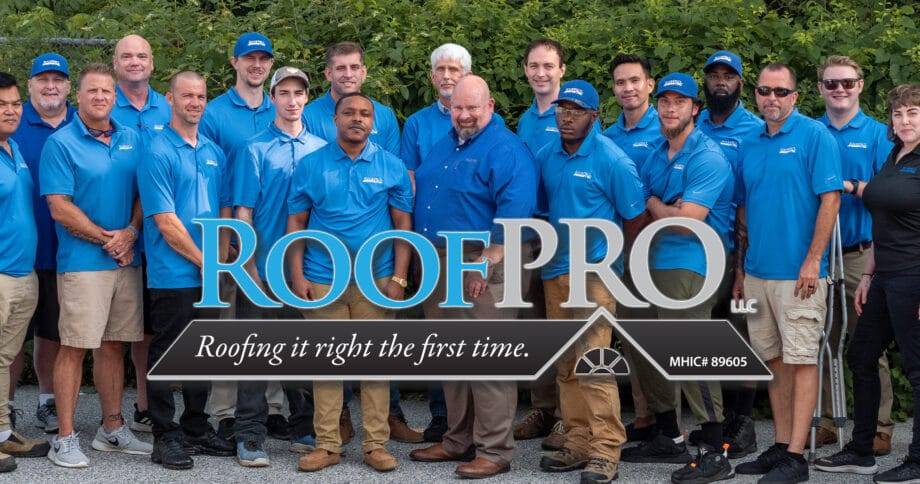 Locally Owned and Operated Since 2004
We're no strangers to roofing – we have been in the business of roofing around Laurel, MD, for almost two decades at this point! Our professional roofers have the localized expertise you can trust, the kind that's built over many years of high performance.  
Reach Out Today for a Free Estimate
Want to learn more about our services? Looking to get started on your next home or commercial renovation project? Contact us today for a free estimate!  
Speak directly with one of our roofing experts for a free consultation