RoofPRO: Howard County's Go-To Roofing Company
If you're looking for a reliable Howard County roofing company, you've come to the right place! At RoofPRO, we provide our customers with trusted roofing solutions that are designed to last. Our experienced and knowledgeable team has the expertise to handle any residential or commercial roofing project we take on. We are dedicated to providing our customers with superior quality products and superior customer service!
We understand that your roof is one of the most important investments you'll make in your home, so we make sure to take the time to understand your unique needs and provide you with a custom solution that is tailored to your specific situation! Contact us today for more information about our trusted roofing solutions in Maryland and to schedule a free estimate.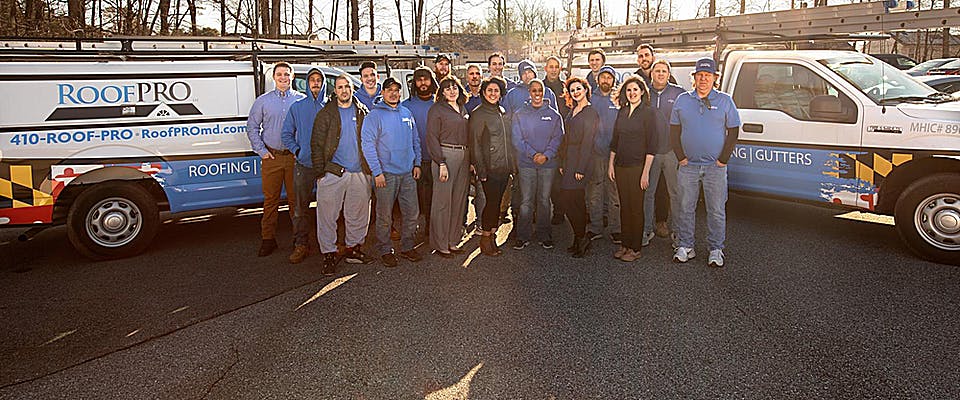 Residential Roofing Services for Howard County Homeowners
Your roof provides vital protection from the elements, and it's also a major factor in the value of your home! When it's time to replace your roof or make repairs, you need a reliable roofing contractor you can trust. At RoofPRO, we provide a wide range of residential roofing services for Howard County homeowners. Our experienced team is here to help you throughout the entire process. We'll start with an inspection of your roof and a discussion of your needs and budget. Then, we'll recommend the right roofing materials and services to get your roofing back into top shape!
Complete Roof Replacements and Roof Repairs
We provide full roof replacements and repairs for nearly all types of residential roofing. Our team of qualified and certified roofers will inspect your roof and help you determine the best option for you and your home. We'll provide honest and reliable advice and recommendations to ensure your new roof is not only safe and secure for the future, but also looks great too!
Emergency Roofing Repairs for Storm Damage
If you've experienced storm damage to your roof, there are several steps you should take to ensure your home is secure. It's important to have your roof inspected by a professional roofer to identify any damage that may have been caused by the storm. In some cases, emergency roof repairs may be necessary to prevent further damage. This could include shingle repairs, patching holes, or replacing missing shingles. It's also important to make sure your gutters are clear of debris to help prevent future damage. Once the storm has passed, it's important to contact your insurance company to discuss any potential coverage for the repairs.
For more information on our emergency roof repairs and assistance, call RoofPRO today. 
New construction roofing involves installing a roof on a new building or entirely replacing an existing roof on an existing building. This type of roofing project typically requires more preparation and skill than a traditional roofing project. It is important to hire a qualified and experienced roofer to ensure the job is done properly and safely. Reach out to our professional team for a complimentary roofing estimate!
Regular Roofing Maintenance Programs
Routine roofing maintenance programs are designed to extend the life of your roof system. These programs help to detect and prevent damage and can include the following:
Scheduled roof inspections: A visual inspection of the roof should be conducted every 1-5 years.
Cleaning: Remove debris from the roof on a regular basis to prevent deterioration.
Maintenance: Repair any damage or issues that are identified during roof inspections.
Coatings: Apply protective coatings to the roof every few years to prevent UV damage and weathering.
Gutters: Clean and repair any issues with the gutters.
Drainage: Ensure that the roof drainage system is functioning properly by cleaning out leaves and other debris.
Ventilation: Make sure that the roof is properly ventilated, as this can help to extend the life of the roof.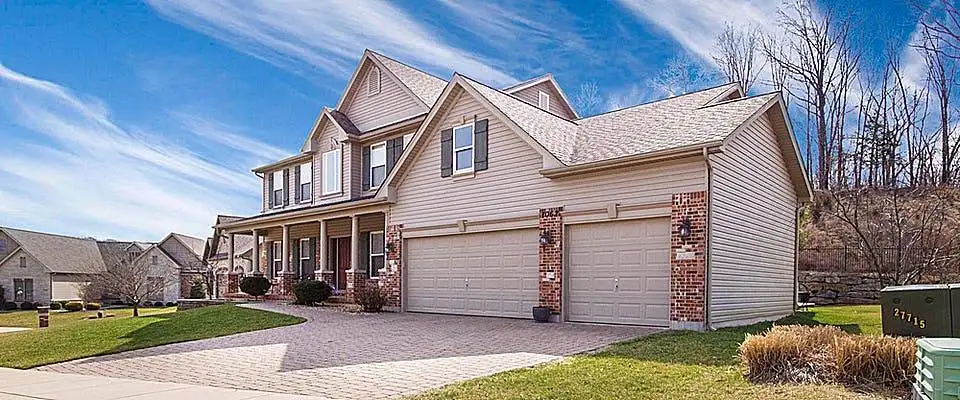 Commercial Roofing Services in Howard County, MD
At RoofPRO, we are proud to provide the highest quality commercial roofing services in Howard County, MD. We specialize in everything from flat roof repairs and replacements to maintenance, inspections, and more. Our experienced team of roofers has the knowledge and expertise needed to get the job done right the first time, so you can trust that your roof will be in excellent condition for years to come.
Flat Roofing Repair and Installation
Flat roofs are a popular choice for commercial buildings across the country. With advantages like low-cost installation, durability, and functionality, it's no surprise that business owners across Maryland opt for flat roofing systems! However, despite their advantages, flat roofs are prone to problems due to the lack of drainage. Our roofers have extensive experience in repairing and replacing flat roofs and can help you with any problems you may have! Reach out today for a free flat roofing estimate.
Experience with Many Flat Roofing Materials
We have extensive experience with all types of flat roofing materials, including:  
Built-Up Roofs (BUR): BUR is a traditional system which uses multiple layers of tar and gravel. This system is very durable and can last up to 20 to 30 years.  
Ethylene Propylene Diene Monomer (EPDM): EDPM is a type of roofing made of synthetic rubber that is quite popular among commercial buildings. 
Single-Ply or Thermoplastic Polyolefin (TPO): TPO is a newer, lightweight option which consists of a single layer of waterproof material. This system is cost-effective, and becoming a leading choice for commercial roofing.  
Metal Roofing: Metal roofing is a durable, low-maintenance option which can last up to 50 years. The cost of installation is usually higher than other options, but it offers excellent energy efficiency.  
No matter what type of flat roofing material you choose, our experienced team has the knowledge and expertise to ensure that your roofing system is built to last for years to come! 
Additional Services from RoofPRO
In addition to our professional roofing services, RoofPRO also offers an array of home improvement solutions to Howard County homeowners. Check out these services below and contact us today for a free estimate!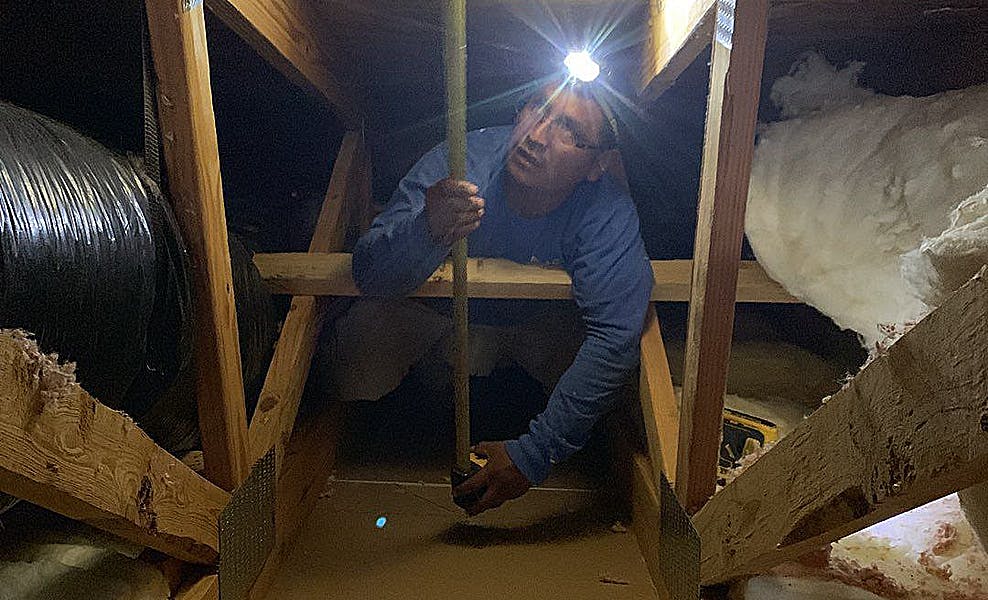 Attic Insulation and Ventilation
Attic insulation and ventilation are both important components of a home's energy efficiency. Proper insulation helps to keep the home's temperature comfortable and can save money on heating and cooling bills. Proper ventilation helps to reduce moisture and reduce the risk of mold, mildew, and rot. 
With RoofPRO's trusted insulation and ventilation services, your attic will be in top shape for years to come! Reach out today for more information. 
Skylight Repair and Installation
Skylight repair and installation is a job best left to a professional, especially if the skylight is on a roof that has a steep pitch. Skylights can be difficult to access, and it is important to make sure they are properly sealed and secured. 
RoofPRO's team of professionals can assess the damage and take the proper steps to repair, replace, or install the skylight. We will also be able to ensure that the skylight is properly vented and insulated to help reduce energy costs.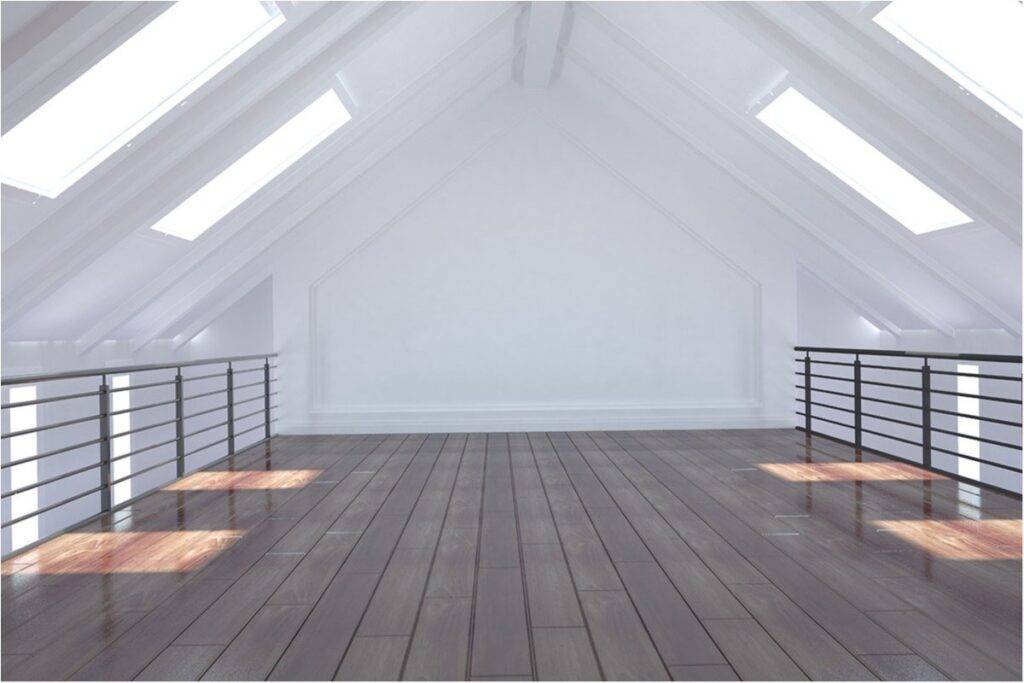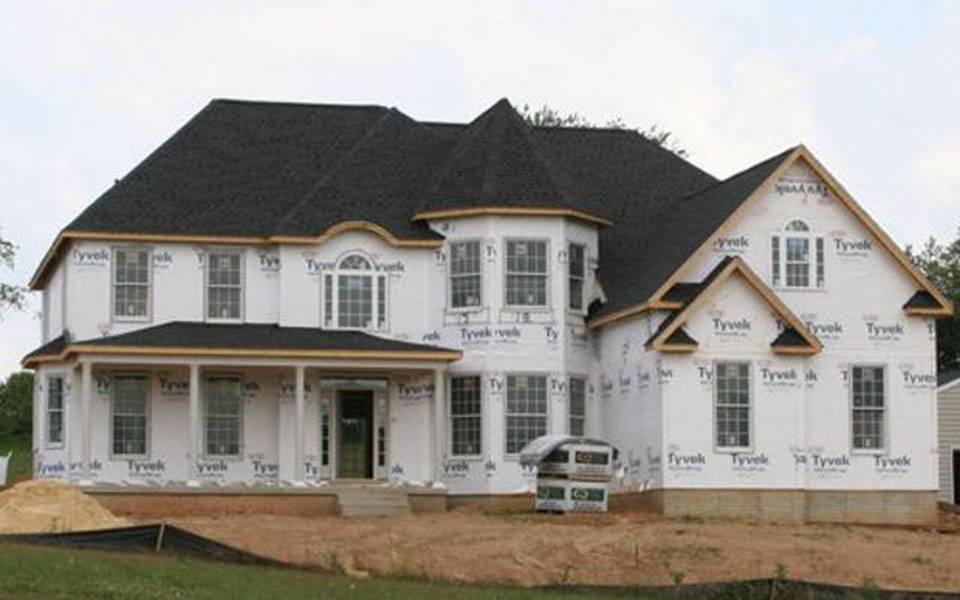 Services for Siding, Gutters, and Home Exteriors
We provide a wide range of services for home exteriors, including siding, gutters, trim, soffit, and fascia. We can help you with the installation of new siding, the repair or replacement of existing siding, the installation and repair of gutter systems, and more! 
Our experienced team of professionals can help you choose the best materials and products for your home, and we guarantee quality workmanship and customer satisfaction.
What Makes RoofPRO a Go-To Contractor in Howard County?

At RoofPRO, we are committed to providing top-notch customer service, quality craftsmanship, and timely project completion. We have nearly 20 years of industry experience and have worked with many satisfied customers in the Maryland area. We have always held ourselves to the highest standards of professionalism and integrity, and we are certified, licensed, and insured.  
Furthermore, we always strive to stay up to date with the latest industry trends and developments, allowing us to provide our clients with the most efficient and cost-effective services available. We also offer a variety of financing options to make our services more accessible! Finally, we are proud to offer a warranty on all of our services, giving our customers peace of mind knowing that their investment is protected. 
Professional Endorsements & Client Reviews
RoofPRO is incredibly proud to be endorsed by major players in the roofing business, including Certainteed and Owens Corning. We also carry an A+ rating from the Better Business Bureau! We believe that these endorsements are a product of our commitment to outstanding customer service and workmanship. Contact our team today to schedule a free estimate! 
Serving Howard County, MD Since 2004
RoofPRO has completed hundreds of projects throughout Howard County, MD. Our Maryland Roofers have successfully completed a range of projects in this area, including roof installations, repairs, and replacements, using various roofing materials such as asphalt shingles, metal roofs, and flat roofs. RoofPRO has worked hard since 2004 to establish our contractors as a trusted partner for all roofing needs in Howard County, ensuring that homes and businesses are well-protected and visually appealing.
At RoofPRO, our contractors are experienced and local, making them the perfect fit for your Howard County roofing needs. We have been providing quality home improvement services since 2004 and have a team of trained and certified contractors that can handle any project! 
No matter what project you have in mind, our experienced contractors can get it done quickly and efficiently. Contact us today to get started on your home improvement project! 
Speak directly with one of our roofing experts for a free consultation