When it comes to hiring a roofing contractor in Clarksville, MD, you want to find a company with ample experience and a dedication to craftsmanship. RoofPRO has been a top-rated Maryland roofer since 2004, providing trusted roofing and home exterior solutions across the region for nearly two decades! Contact us today for a complimentary roofing estimate. 
Top-Rated Roofing Solutions in Maryland
Our team of professional roofing contractors provides full-service roofing solutions for residential and commercial properties in Clarksville and the surrounding areas. We're proud to call Maryland home and strive to bring only the best quality materials and workmanship to every project we take on. Read on to learn more about our trusted roofing services! 
Residential Roofing Services in Clarksville, MD
We completely understand the value of a well-installed, well-maintained roof, so RoofPRO aims to provide a wide variety of residential roofing services to homeowners across Maryland to help keep their homes in terrific shape for years to come! 
Roof Replacement and Repair
Hiring roofing help doesn't have to be a headache; at RoofPRO, we provide top-rated roof replacement and roof repairs, guaranteed to be done with the care and consideration your home deserves. Whether you need a minor fix like shingle replacements or simple patches, a bigger repair like fixing a damp or leaky roof, or a total roofing overhaul, we'll be there to help keep your roof functioning just as it should. Contact us today for a free estimate! 
Emergency Roof Repairs for Storm Damage
Hurricanes, snowstorms, and even more mild thunderstorms can all risk damaging your roof, and if leaks aren't patched in time, they can cause additional damage to your home by introducing moisture to your interiors. Storms wait for no one, so you can't always control roofing emergencies – fortunately, RoofPRO offers emergency roofing repair services during off-hours in case of severe storm damage! You're always just a call away from a patch-job that will keep the water, snow or sleet out in a pinch.  
Roofing for New Construction
When you're embarking on an exciting new construction project like a custom home, it helps to have a qualified roofing professional to guide the way. Look no further than RoofPRO; we know the ins-and-outs of new roof installation, from helping you decide on the best roofing choice for your new home to building a sturdy framework to make sure your roof lasts for years to come.  
Routine Roofing Maintenance
Like any part of your home, your roof needs routine maintenance in order to keep it functioning at its best. Not only do routine checks help to ensure you are preventing water damage before it wreaks havoc on your home, but they can help maintain your home's appearance and performance in the long run. At RoofPRO, we offer all of the roofing maintenance services you need, including cleanings, minor patches and replacements, inspections, and more. Reach out today for more information! 
Residential Skylight Repair and Installation
Whether small or large, skylights are a beautiful, dramatic window style that will not only bring loads of natural light into your home, but can also increase the value of your home. With tons of skylight styles to choose from, including fixed skylights, roof skylights, solar skylights and more, we can help install whatever you and your design taste calls for. Additionally, we offer fast and effective in-home repairs in case of cracks and other damage to your skylight.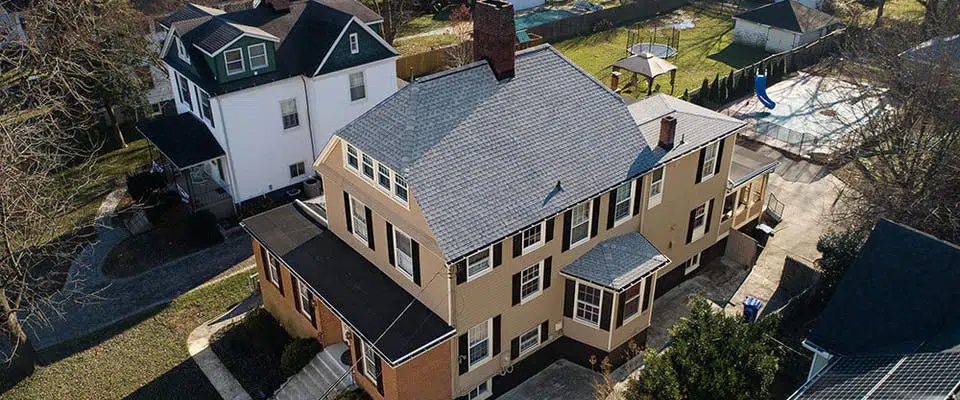 Commercial Roofing Services for Clarksville Businesses
At RoofPRO, we aim to serve business owners in Clarksville with our commercial roofing services, which include flat roofing repair and installation, skylight installation, and more! Read on to learn about our top-of-the-line commercial roofing solutions. 
Flat Roofing Repair, Replacement, and Installation
The value of a great flat roofing installation can't be understated, but great repair jobs might be just as important, too! At RoofPRO, we aim to install and repair commercial flat roofing systems to top condition in order to prevent water leakage and other common issues that businesses in the area face. We also offer replacement services for damaged or old flat roofing systems, as well as new installations for new building construction projects! Reach out today for a free flat roofing estimate. 
Skylights and Sun Tunnels
The joyful warmth that a touch of sunlight can add to any interior is undeniable, whether it's lighting up a lobby, an office building, or an otherwise unassuming commercial property. Not only do lighting features like skylights and sun tunnels bring a pleasant ambiance, but they also offer an economical alternative to harmful and costly fluorescent lights during the day. Our team at RoofPRO offers many styles of skylights and sun tunnels for your commercial property, and we also offer fast and effective skylight repair services in case of damage or cracks.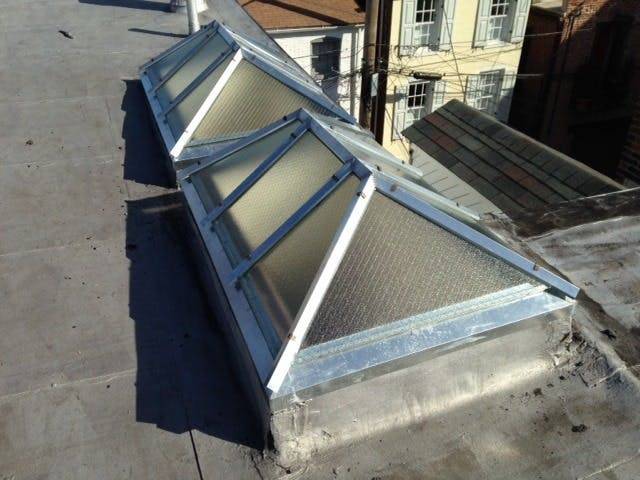 RoofPRO Brings Expertise with Many Flat Roofing Types
Though there are many flat roofing styles to choose from, including TPO roofing, rubber membrane roofing, self-adhered rolled roofing, and more, we specialize in all of them! That's right: we're ready to help you install, repair, or replace your roof with any flat roofing style you like. 
Our team of contractors is experienced in all roofing styles, meaning you can pick whichever style works best for your business's goals and budget. Reach out today for a commercial roofing estimate! 
Additional Services from RoofPRO
RoofPRO also offers a few home exterior services, including attic ventilation and insulation upgrades, and solutions for your sidings and gutters! 
Read on to learn more about our additional services for Clarksville, MD residents.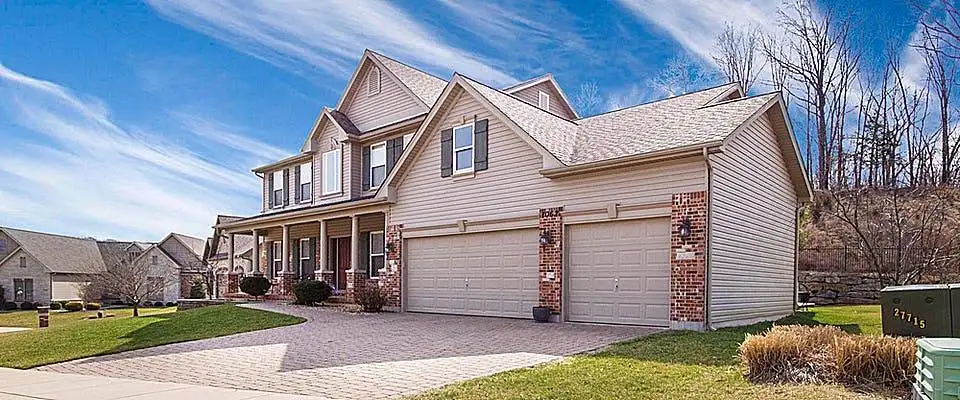 Attic Ventilation and Insulation
Attic ventilation and insulation systems are important for keeping moisture levels and temperature under control inside of your house. Proper regulation of these atmospheric factors makes your home more pleasant to live in, in addition to maintaining the performance of your home by preventing your home's materials from rotting, molding, warping, curling, or otherwise falling apart. Whether you're looking for an upgrade to a basic ventilation and insulation system, or you're looking for someone to repair or inspect your current one, RoofPRO has got you covered!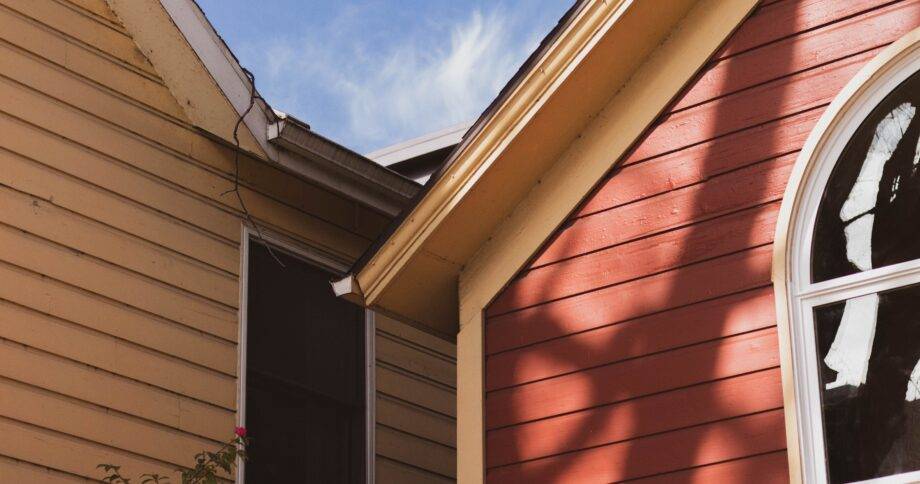 Solutions for Siding, Gutters, and Exteriors
RoofPRO also offers solutions for your home's siding, gutters, and exteriors. Just like your roof, these systems help to keep your home moisture-free during heavy precipitation, and they're just as important. 
We provide installations, repairs, cleanings, and other services for these elements of your home. Contact us today for a free estimate! 
Why Makes RoofPRO a Go-To Contractor in Clarksville, MD?
Why should you choose RoofPRO for your next roofing project? It's simple: we're a professionally endorsed, long-standing business that takes great pride in serving our Maryland community. Since 2004, Clarksville area residents have trusted us to deliver excellent results time and time again, and you should, too! 
Professional Endorsements
RoofPRO is a professionally-backed business, with endorsements from the Better Business Bureau, Certainteed, Owens Coming, and more. Check out some of our past projects here! 

Local Maryland Contractors Since 2004
At RoofPRO, we've been helping the home and business owners of Maryland keep their roofs in tip-top shape for nearly 20 years. That's a business you can trust – we've been assisting our community with their roofing issues since 2004! 
Contact Us for a Free, No-Hassle Estimate
Looking to get started on a new roofing project? Contact RoofPRO today for a free roofing estimate!  
Speak directly with one of our roofing experts