Trusted Roofing Company in Greenbelt, MD
RoofPRO has been a trusted roofing contractor in Greenbelt and the surrounding areas for nearly two decades, providing residents and business owners with top-rated roofing solutions for their properties. From minor repairs to major roofing overhauls, our team of local and professional roofers is sure to get the job done right! Contact us today for a free roofing estimate. 
Professional Roofing Solutions in Maryland
Since 2004, RoofPRO has offered our trusted roofing solutions to Marylanders far and wide. We take great pride in serving our local communities and providing robust roofing systems built to last. Read on to learn more about our full suite of professional roofing services! 
Residential Roofing Services
Whether it be from storm damage or simply old age, your home's roof will need to be repaired or replaced eventually! Our team at RoofPRO is sure to have a solution for your home's roof, be it minor shingle repairs or a complete roof installation. 
Contact our team today to learn more and schedule a free estimate. 
Roof Repairs and Full Roof Replacements
If you suspect your home's roofing has seen better days, one of our trusted contractors will come out to perform a free inspection and determine the best course of action. Whether your home's roof simply needs a few repairs or a full replacement, our team will get to work right away to ensure that your property is safe and secure all year round! 
Emergency Roofing Repairs for Storm Damage
Living in Maryland can bring about tough, hot summers and brutally cold winters; this climate can take a real toll on your home's roofing! No matter what kind of weather damages your roof, the trusted contractors with RoofPRO are here to help. We are proud to offer emergency roofing services for storm damage in Greenbelt and beyond; contact our team today for more information.  
If you're building a new home in Greenbelt, you will need to hire a professional roofer with experience for your new construction roofing system. RoofPRO has nearly 20 years of experience with new construction roofing, helping homeowners across the state complete the homes of their dreams! We only utilize the best materials and methods available, so you can rest assured that your new roofing system will provide you with protection for years to come. 
Routine Roofing Maintenance Programs
The key to your roof's longevity lies in routine maintenance. Most roofing professionals will recommend that you get your home's roofing inspected at least once per year to mitigate any small damages or shortcomings that may go unnoticed and compound into larger issues.  
RoofPRO's trusted maintenance programs include routine inspections, small spot repairs, debris removal, and more; our team of local contractors will ensure that your roofing system is ready for whatever comes its way! Reach out to us today for more information. 
Commercial Roofing Solutions for Businesses in Greenbelt, MD
In addition to our top-rated residential roofing services, RoofPRO also brings trusted solutions to the commercial roofing sector as well! No matter what type of flat roofing system your business utilizes, RoofPRO's team of contractors can help repair, install, and maintain it to ensure it stays strong throughout the years. Contact us today for a free commercial roofing estimate.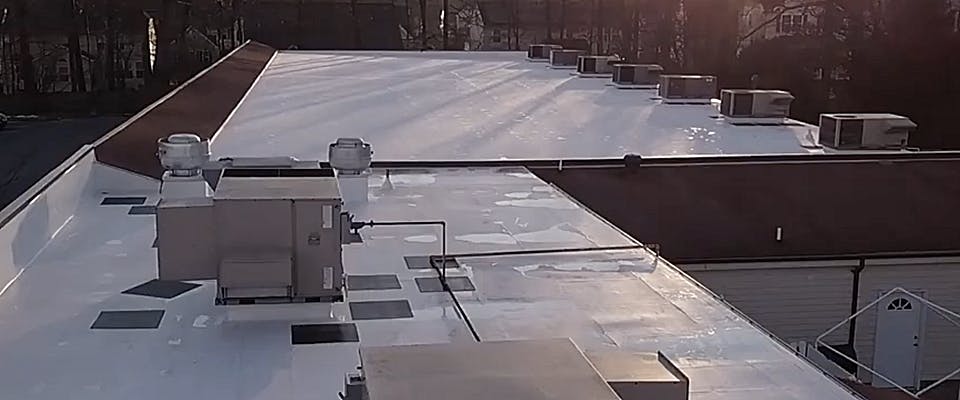 Flat Roofing Repair, Replacement, and Installation
In nearly twenty years of experience working with flat roofing systems, there's not much that our professional team hasn't seen! RoofPRO is proud to offer high-quality solutions for any flat roofing project, whether it be simple repairs or a complete installation. Check out our full commercial roofing page here for more information.  
Experience with Flat Roofing Materials
Our team has vast experience with an array of flat roofing materials, ranging from popular choices like EPDM (ethylene propylene diene terpolymer) and TPO (thermoplastic polyolefin) to more niche materials such as metal, roof coatings, and more! To learn more about our top-rated flat roofing services and schedule a free estimate, reach out to RoofPRO today.  
Additional Contracting Services from RoofPRO
Aside from our top-rated roofing solutions, RoofPRO also offers additional contracting services for property owners in Greenbelt and beyond, including skylight repair and installation, attic improvement services, and solutions for siding, gutters, and home exteriors. Read on to learn about these additional service offerings from our professional team!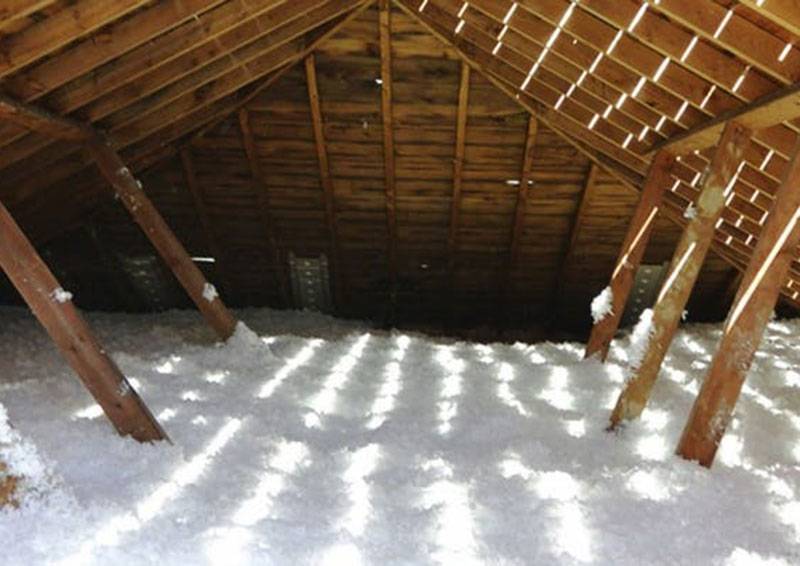 Attic Insulation and Ventilation
When it comes to keeping your home's interior healthy from top to bottom, it all starts with proper insulation and ventilation in your attic. When your attic is properly insulated, the temperature inside your home stays more regulated, providing more energy efficiency throughout the year. Meanwhile, your attic's ventilation plays a key role in preventing moisture and mold from building up within your home. 
RoofPRO's team of trusted contractors can help provide your home with professional insulation and ventilation upgrades – contact us today. 
Skylight Repair and Installation (Residential and Commercial)
Whether you are looking to install a brand-new skylight or repair an existing one, RoofPRO's team is here to help! We are experienced in maintaining and installing robust skylights for both residential and commercial properties. 
Reach out to us today to schedule a complimentary skylight estimate!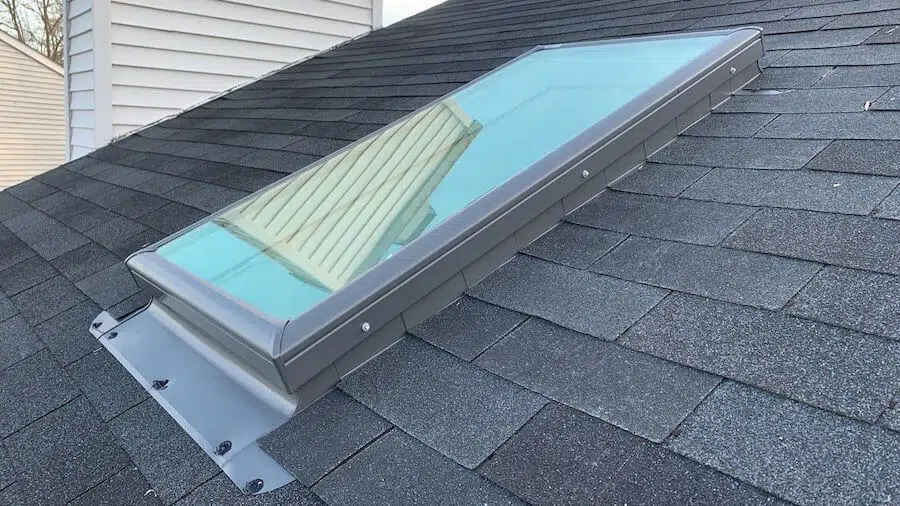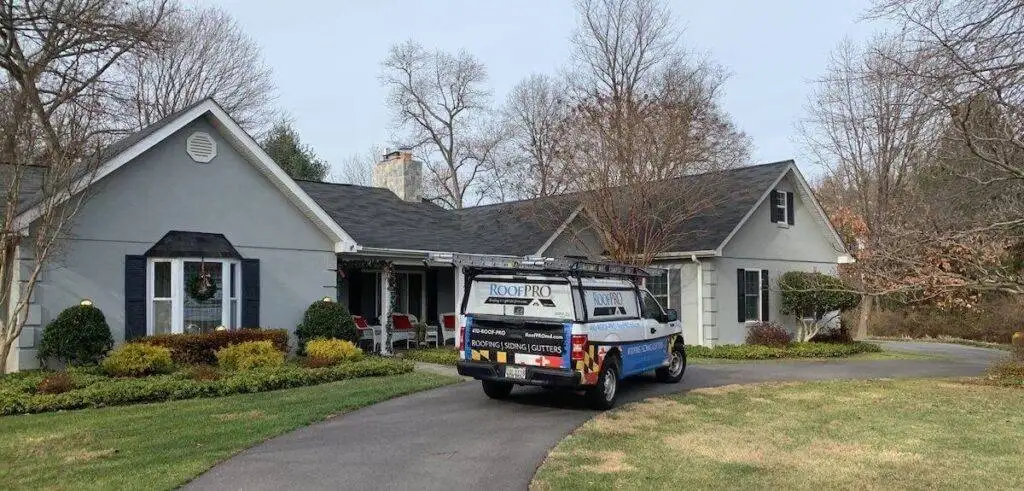 Siding, Gutters, and Home Exterior Services
In addition to our other contracting services, RoofPRO offers high quality siding, gutters, and home exterior solutions for homeowners in Greenbelt, MD. 
Whether you need new gutter installation or simple siding repairs, our team is sure to get your property back in top shape! 
Why Work with RoofPRO in Greenbelt, MD?

As a trusted, local contractor with nearly 20 years of experience, RoofPRO is extremely proud to serve the community of Greenbelt and beyond with top-rated roofing solutions built to last. Check out some of the reasons below that residents and business owners across Maryland trust RoofPRO as one of the best roofing companies in the area! 
Professional Endorsements
RoofPRO's team is honored to be endorsed by major players in the roofing industry, including having the title of 'certified contractor' from companies like Certainteed and Owens Corning. These partnerships further our dedication to using only the best materials while providing quality work and excellent customer service. In addition to these endorsements, we are also proud to carry an A+ rating from the Better Business Bureau! Contact our team today for a complimentary roofing estimate.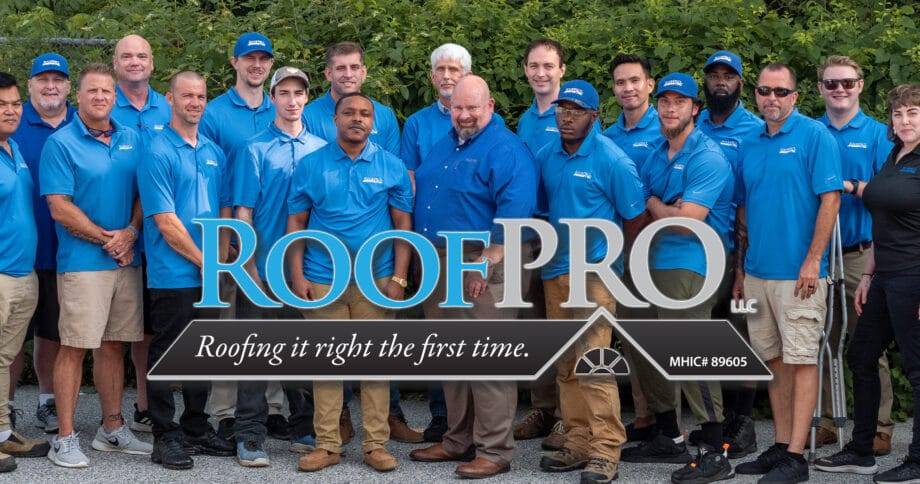 Local Contractors with Nearly Two Decades of Experience
Since 2004, RoofPRO's professional roofing contractors have served their local communities with pride; living and working in the state of Maryland for this long has given our company a unique perspective of the challenges that properties across the state can face! We bring that localized experience to every project our team takes on – from a minor fix to a complete roof replacement; we've got you covered! 
Reach Out Today for a Free Estimate
To see the difference that an experienced and local roofing contractor can make, contact RoofPRO today for a free estimate! We look forward to helping your home or business stay protected for years to come. 
Speak directly with one of our roofing experts for a free consultation