If you are looking for high-quality, professional services for your residential or commercial roofing in Carroll County, MD, RoofPRO is here to help! Our team of trusted roofing contractors takes great pride in the work we do. We offer everything from complete installs to upgrades and repairs, ensuring a solid roof for years to come. 
Top-Rated Maryland Roofing Solutions
As a top-rated Maryland roofers since 2004, RoofPRO provides an array of roofing services to residents and business owners in Carroll County. Read more to learn about our professional roofing solutions for homes and businesses in the area!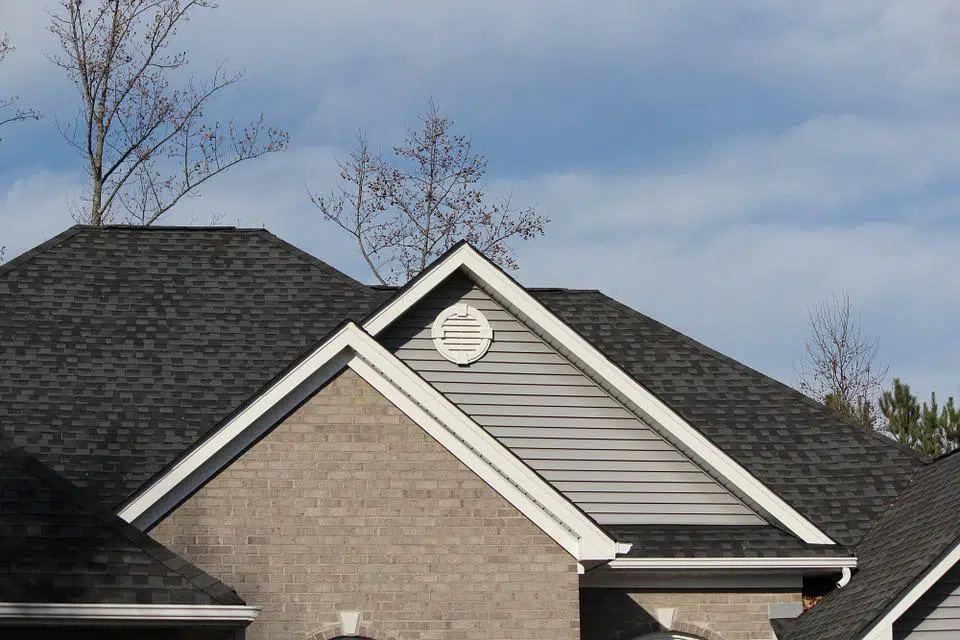 Residential Roofing Services in Carroll County, MD
RoofPRO provides full-service, high-quality, and certified residential roofing services in Carroll County, Maryland. We're here to help you through the entire process, from the first consultation to the final product! Reach out today for a free roofing estimate. 
Roof Replacement and Repair
Two of our most popular services at RoofPRO are roof replacement and roof repair. There are many things to consider when determining whether you need to repair your roof or replace it altogether: 
Age of the roof 
Leaks that can lead to significant problems (mold, rotting, etc.) 
Extent of roof damage 
Our team will help assess your roof's condition to determine the best outcome for your residential property. Contact us today for more information! 
Emergency Roof Repair for Storm Damage
Has your home been severely damaged by a recent storm? If so, you can take advantage of our emergency roof service, which includes emergency repairs and inspections.
Some of the country's most common home insurance claims are from wind damage, so you should always pay attention to roof repair when wind storms occur! We can help fix roof leaks, broken shingles/tiles, or blown-off shingles. Our team will work quickly to ensure no further damage occurs and your home is back to normal as soon as possible.
People often get the term "new construction roofing" and "roof replacement" confused with one another, even though they are pretty different. While both of these methods provide new roofs as an end result, the processes differ. 
With roof replacement, a team is working with the existing framework. With new construction roofing, on the other hand, a team has to start from scratch, installing the framework, underlayment, and covering. This typically involves providing a roofing system for a home in the process of being built. If you're in need of a new construction roof in Carroll County, reach out to our professional contractors today for a free estimate! 
Routine Roofing Maintenance
RoofPRO is proud to provide our expertise in Maryland for routine roofing maintenance. We dig deeper and go further with our inspection and diagnostic services to ensure you never have to give us a call between regular maintenance appointments! 
Our customers realize they can save big by taking advantage of our routine maintenance services for their residential roofing assets. Routine maintenance prevents leaks and further damage down the line by repairing seams and small defects, removing debris, clearing drains and gutters, and reinforcing compromised penetrations. 
Residential Skylight Installation and Repair
Our team of experts can address your residential property's skylight repair, replacement, or installation needs. A skylight is one of the best design elements to illuminate portions of your home without negatively impacting energy consumption. In addition, they provide ventilation and solar heat, helping reduce your HVAC system's workload. However, a poorly installed or damaged skylight can allow moisture into the home and reduce your home's energy efficiency. Allow our team of experts to bring natural light into your home with unmatched craftsmanship! Reach out today for a complimentary estimate. 
Commercial Roofing Services for Carroll County Businesses
RoofPRO also provides full-service, high-quality commercial roofing solutions in Carroll County. We've been helping out business owners in Maryland with their flat roofing needs since 2004 – read on to learn more about our trusted commercial roofing services. 
Flat Roofing Repair, Replacement, and Installation
You'll likely see flat roofs on most businesses and commercial buildings in Carroll County. This is because flat roofing is cheaper to install, repair, and maintain compared to pitched roofs. Flat roofs are also more versatile, as they can be used to install decks, solar panels, or rooftop gardens. Lastly, a professionally installed flat roof can provide energy efficiency, dispersing the outside air away from the property to maintain comfortable internal temperatures. 
Replacing or repairing flat roofing requires a team of knowledgeable and certified professionals who can utilize the latest techniques and products to deliver a sturdy, watertight roof that can elevate your commercial building. Allow our professional team to help you find the best flat roofing solution for your building's needs and budget! 
Skylights and Sun Tunnels
Take advantage of one of the most energy-efficient and cost-effective ways to bring natural light into your commercial property with skylight and sun tunnel installation. Just like with our residential skylight services, our team has nearly 20 years of experience working with all kinds of installations! Reach out today for a free estimate.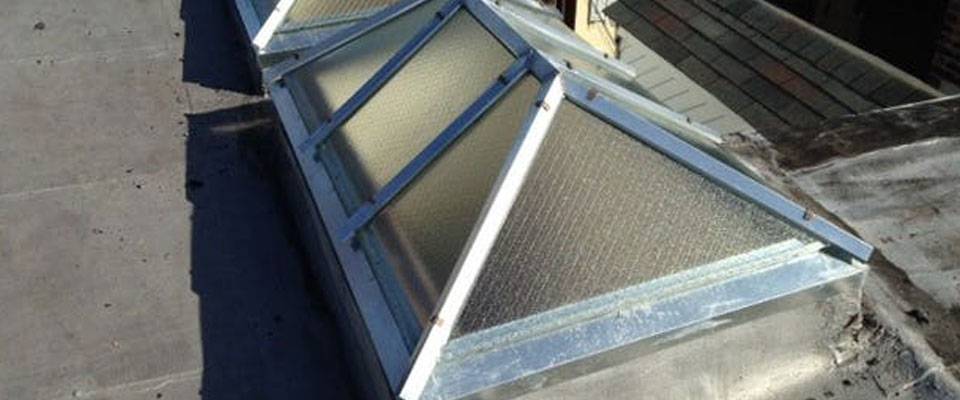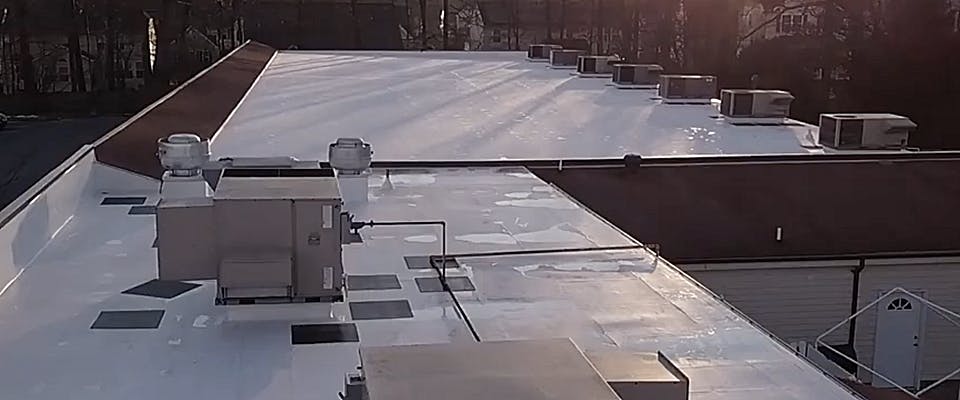 We Bring Expertise with Many Flat Roofing Types
Though we talk about flat roofing quite often here at RoofPRO, it's possible for a commercial building to have a non-ideal flat roofing system. This is why we assess your commercial building's needs to determine which type of flat roofing will be best. Here are the types of flat roofing you can choose from when working with our team: 
EPDM (Ethylene Propylene Diene Monomer rubber) 
TPO (Thermoplastic Polyolefin) 
Self-adhering Rolled Roofing 
Metal, Shingle, and Slate Roofing 
And more! 
Additional Services from RoofPRO
In addition to our professional residential and commercial roofing services, RoofPRO also offers several other solutions for property exteriors in Maryland. 
Read about our additional services below and contact us today for a free estimate!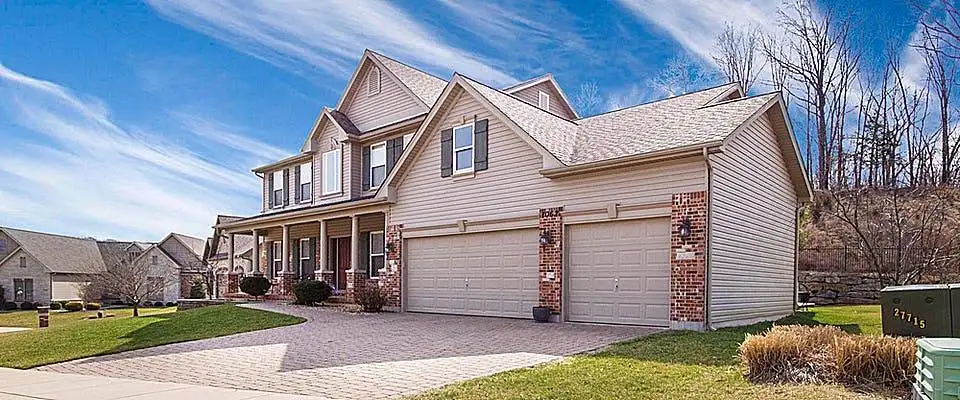 Attic Ventilation and Insulation
We want to help you reduce energy costs and keep your home comfortable by providing our high-quality attic insulation and ventilation services. Attic insulation keeps your home cool in the summer and warm in the winter, using cellulose, fiberglass, spray foam, or rigid foam board. When installed correctly, quality insulation can reduce energy bills and provide comfort throughout the year. 
As for attic ventilation, poor ventilation can increase your energy bills, destroy your tile underlayment for shingles, and ruin your insulation. Our team can protect your insulation and increase energy efficiency by providing continual airflow through your attic. Reach out today for a complimentary estimate!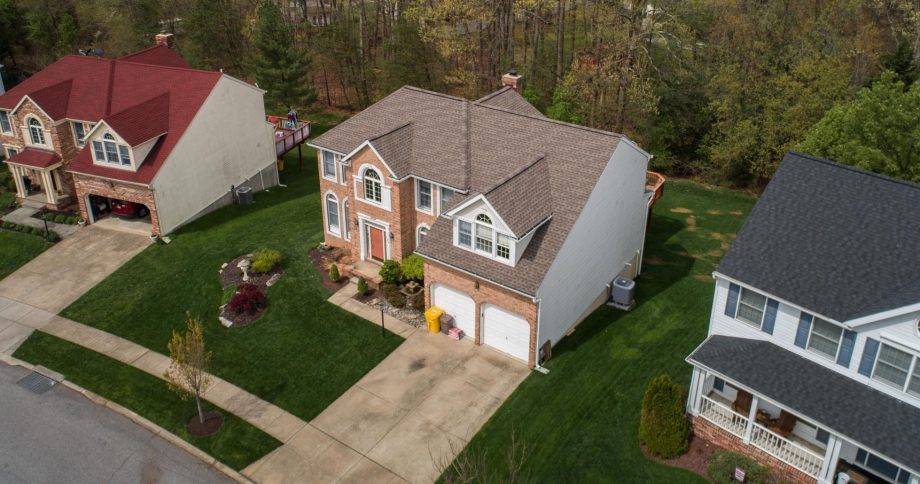 Solutions for Siding, Gutters, and Exteriors
Beyond our roofing and attic services, we also offer repairs for bay windows, siding, gutters, and exterior solutions. Whatever it is you need to keep the exterior of your home in tip-top shape, RoofPRO can help! Contact us today for more information and to schedule a free inspection. 
Why Makes RoofPRO a Go-To Contractor in Carroll County?
There is a reason that RoofPRO has become a trusted roofing company in Carroll County, MD. We take great pride in delivering an unmatched final product and superior customer service. For any of your residential or commercial roofing needs, RoofPRO has got you covered! 
We are Professionally Endorsed
Our company is proud to have earned several professional endorsements from some of the most recognizable names in the roofing industry, such as Owens Corning and Certainteed. We also carry an A+ rating from the Better Business Bureau (BBB)! 

Trusted, Local Contractors in Maryland Since 2004
Since 2004, we have been a top-rated local contractor in Maryland; we prioritize providing quality work and services for our community, which is why many homeowners receive recommendations from their families and friends! We've worked on hundreds of properties with unique materials to build some of the most robust roofing systems in Carroll County, MD. 
Contact Us for a Free, No-Hassle Estimate
If you're ready to take advantage of new roofing for your residential or commercial property, we are here to help! With our expert team of roofing professionals, we are waiting at the starting line to help you with your next roofing project. Whether you require a few simple repairs or a full-fledged roof replacement, we want to make sure that your project is a success. Get in touch with us today and receive a free estimate! 
Speak directly with one of our roofing experts