Roof drainage systems serve an essential role in any residential or commercial property. These systems are designed and installed to prevent water damage by directing water away from the roof and foundation of the property. In this article, we will discuss the importance of well-functioning roof drainage systems and how they work.
What are Roof Drainage Systems?
Roof drainage systems typically consist of a variety of components, including gutters, downspouts, scuppers, and drains. These components will work together to collect and redirect water away from your roof and foundation of your property, keeping water damage and other related issues at bay. 
Flat Roof Drainage vs. Sloped Roof Drainage
The type of roof drainage system that your property requires will depend on the slope of your roof. Flat roofs, like ones commonly found on commercial buildings, require gravity or siphonic drains to collect and redirect water. Meanwhile, sloped roofs, typically found on residential homes, will require gutters to direct water toward downspouts. Some flat roofs can also have a tapered system to slope the water towards the gutter.
Gravity and Siphonic Drains (Flat Roofs)
Gravity and siphonic drains are commonly used on flat or commercial roofs to collect and redirect water flow. Gravity drains rely on the natural, albeit slight, slope of the roof to direct standing water towards the drain, while siphonic drain systems use vacuum pressure to collect water and redirect it away from the roof surface and building. Both methods are popular water drainage solutions for large, commercial buildings that are not designed with a simple layout. 
Gutters and Scuppers (Sloped Roofs)
Sloped or pitched roofs require gutters to collect and redirect rainwater. Gutters are commonly installed along the edge of the roofing system and collect water as it runs off the roof. Scuppers are installed on the walls of the building and are designed to direct water toward the gutters and downspouts. Homeowners will benefit from added damage protection with well-maintained, clean, and functional gutter systems.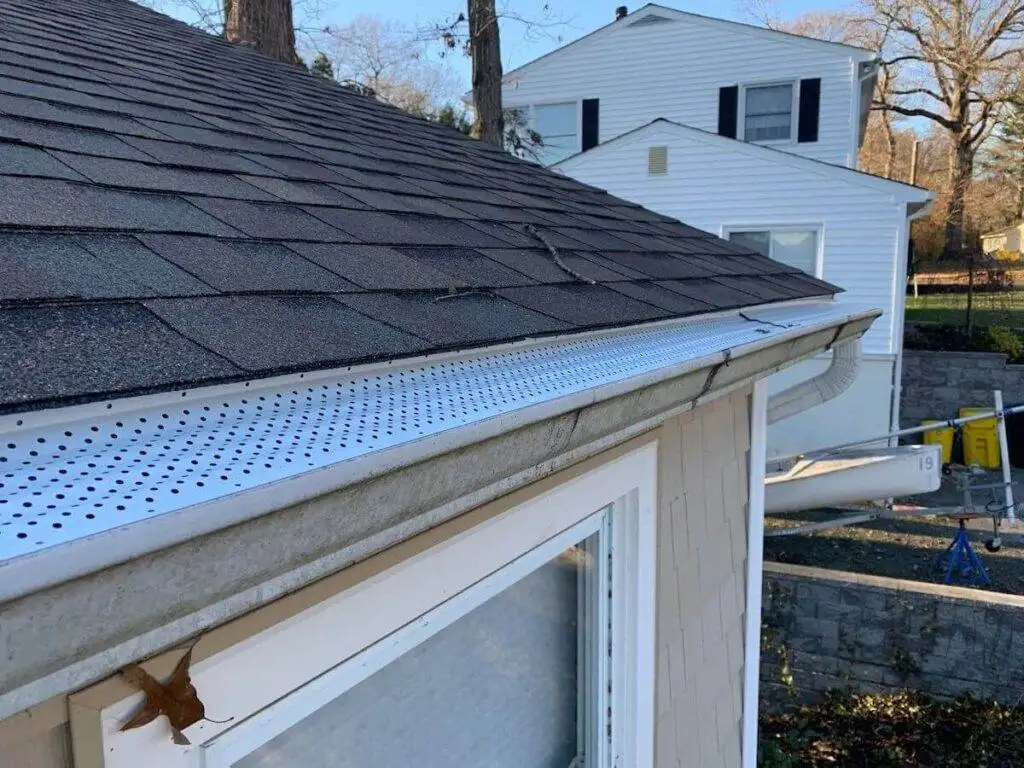 Benefits of a Well-Maintained Roof Drainage System
Maintaining a well-functioning roof drainage system can provide several benefits, including preventing interior and exterior water damage, protecting your basement and the ground around your house from flooding. Read on to learn more about these benefits and contact RoofPRO today to schedule a free estimate! 
Preventing Interior and Exterior Water Damage
The primary focus of a gutter on a sloped roof is to protect the foundation and ground around the house. But if the gutter is not maintained and debris builds up in the gutter, water can damage the house. The water will back up behind the gutter, rot out the fascia board and potentially cause more rot and mold along with the structural integrity of the eaves. This is one of the main reasons gutters will fall off a house.
It's best to have a professional roofer inspect the drainage systems, gutters and downspouts twice a year on either a home or a business. With a flat roof, the debris can build up around the drain and cause water to pond on the roof. Contact the team with RoofPRO today for a free inspection.
Water Damage Can Bring Wood Rot, Mold Growth, etc.
When water is not properly redirected away from your property, it can cause a range of issues, including wood rot, mold growth, and other structural damage within your home. As stated previously, these issues can lead to massive repairs and costly bills! It can also cause the ground around your house to slowly erode away.
Foundation Damage Can Occur from Improper Drainage
Improper drainage can also lead to foundation damage, which can be a significant problem for property owners. Foundation damage can lead to cracks in the walls, uneven floors, and other structural issues that can be devastating for your home or business.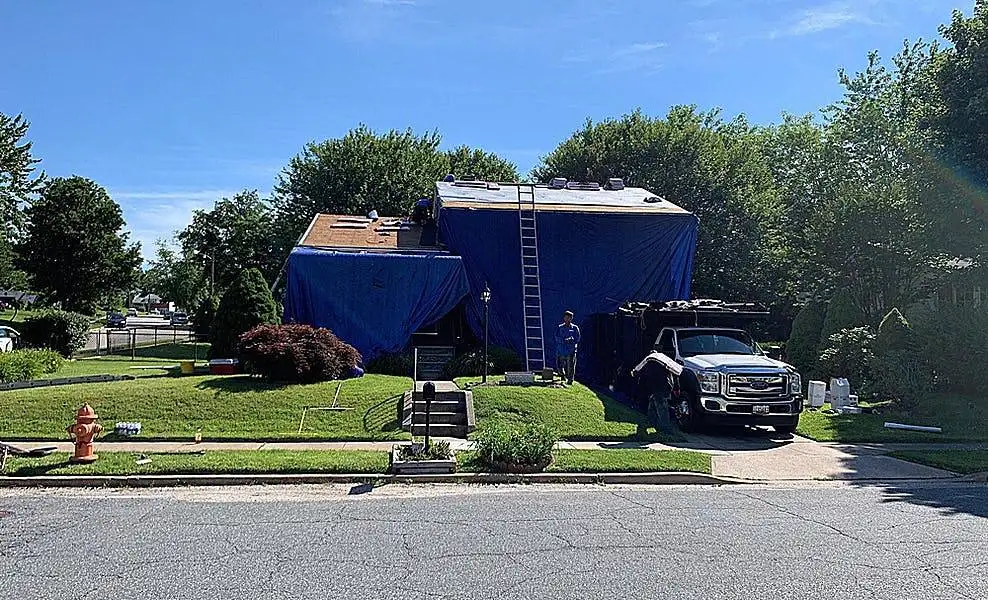 Properly Cleaning Your Gutters
It's not enough to have your gutters cleaned, you'll also need to make sure the down spouts are cleared out. The best way to do this is to have a drainage snake run through the down spouts, both the top and the bottom if needed. Keep in mind that even if you have gutter covers or gutter guards, you might still need to have them cleaned since not all covers provide complete protection. 
Prolonging the Lifespan of Your Flat Roof
Mitigating drainage problems can also help to prolong the lifespan of your roof. If the water does not drain properly off the flat roof, it could be a structural issue or a sloping issue. Even flat roofs have a small slope to them. But in regards to the drainage system, if the drains or scuppers are backed up, water will begin to pond. If water ponds on a roof for too long it will increase the rate of aging. So your roof won't last as long and it might even void the warranty from the manufacture. 
Keep Your Property Looking Its Best
If you see dark stains on the front of your gutter in random places, it might be from water that is filling up in the gutter and running over the front. Maintaining your roof drainage system can help to keep your property looking its best. Clogged gutters, damaged downspouts, and other issues can be unsightly and detract from the overall appearance and curb appeal of your property. 
How Can RoofPRO Help with Roof Drainage Systems?
At RoofPRO, we are proud to offer professional maintenance solutions for your roof's drainage system, including gutter and drain repairs, maintenance, and cleaning services. Our team of experts has nearly 20 years of experience in the industry and uses only quality materials and products to ensure the best possible results for our clients! Reach out to our professional team today to schedule an inspection and estimate.
Professional Maintenance Solutions for Your Roof
Regular maintenance of your roof and its drainage system is essential to prevent water damage and prolong the lifespan of your roof. Our team can provide a range of services, including gutter and drain repairs, cleaning, and maintenance to ensure that your roof drainage system is functioning correctly all year round! 
Gutter and Drain Repairs, Maintenance, and Cleaning
Our gutter and drain services include cleaning out debris and leaves, repairing damaged or leaking gutters and drains, and installing new gutters and downspouts if necessary. We also offer maintenance services to ensure that your gutters and drains are functioning correctly and free of clogs and any debris.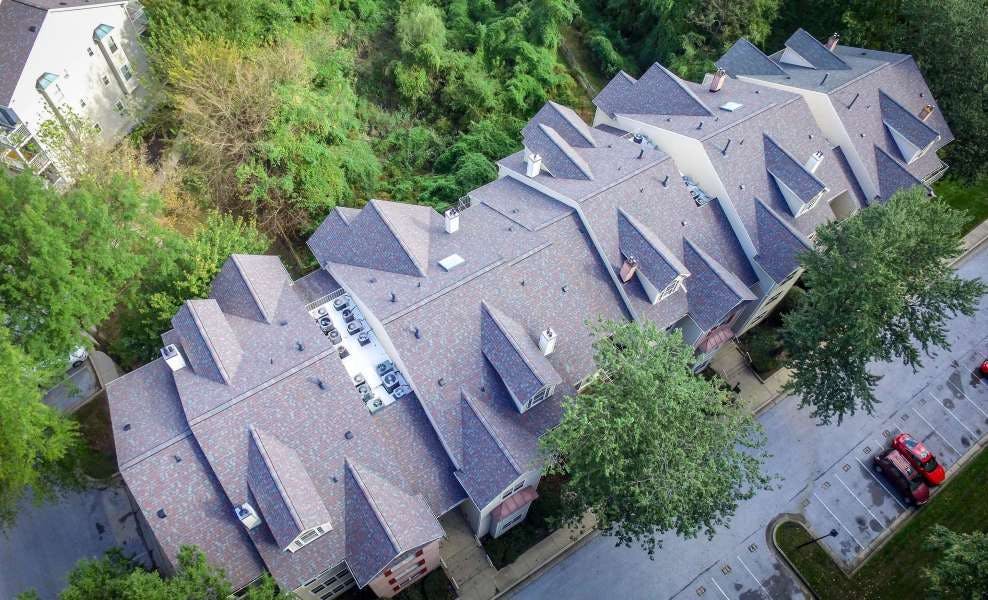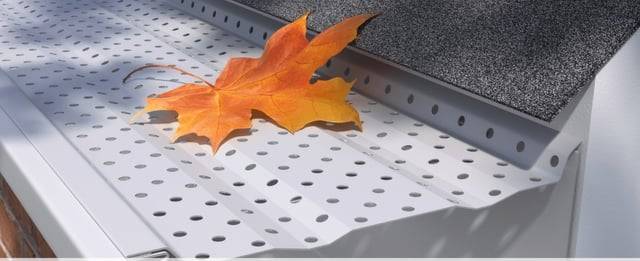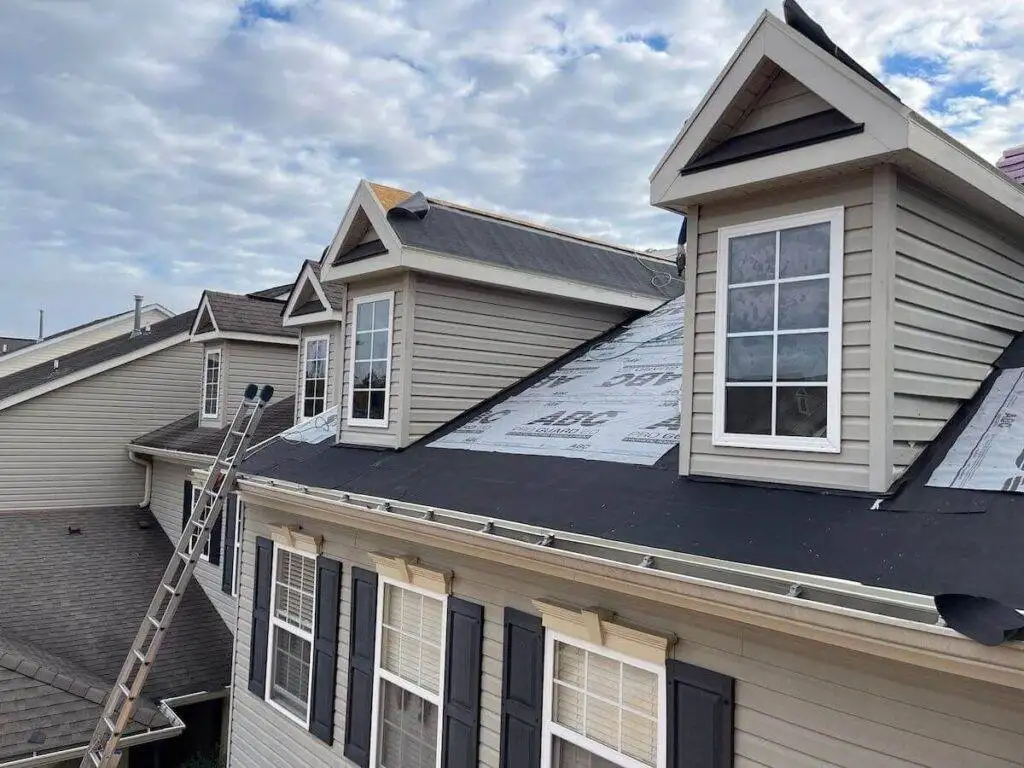 Trusted Roofers in Maryland Since 2004
We are proud to be among the most trusted roofers in Maryland, providing professional and reliable services to our commercial and residential clients since 2004. Our team is dedicated to providing exceptional service for our local communities; check out our past projects gallery to see some of our featured work! 
Contact Us Today for a Free Estimate
If you need help maintaining or repairing your roof drainage system, contact RoofPRO today for a free estimate. Our team of experts can provide professional and reliable services to keep your property protected from water damage and looking its best.