For nearly 20 years, our team of certified and experienced professionals at RoofPRO has helped us develop a trusted reputation as the best of the best when it comes to roofing contractors in Germantown, MD, and the surrounding areas. Our dedication to superior customer service, undeniable value, and comprehensive offering of roofing and exterior solutions have made us the go-to roofing company in town. Contact us today for a free estimate! 
Roofing Solutions in Central Maryland
In our time providing top-notch roofing services throughout central Maryland and the Germantown area, we've seen and done it all. Our industry-leading roofing solutions help us stand out from other roofing companies, and we've built a name for ourselves by offering comprehensive services designed to meet a wide range of roofing needs. You can trust the team at RoofPRO with your residential or commercial roof repair, replacement, or new installation projects, no matter the size or scale.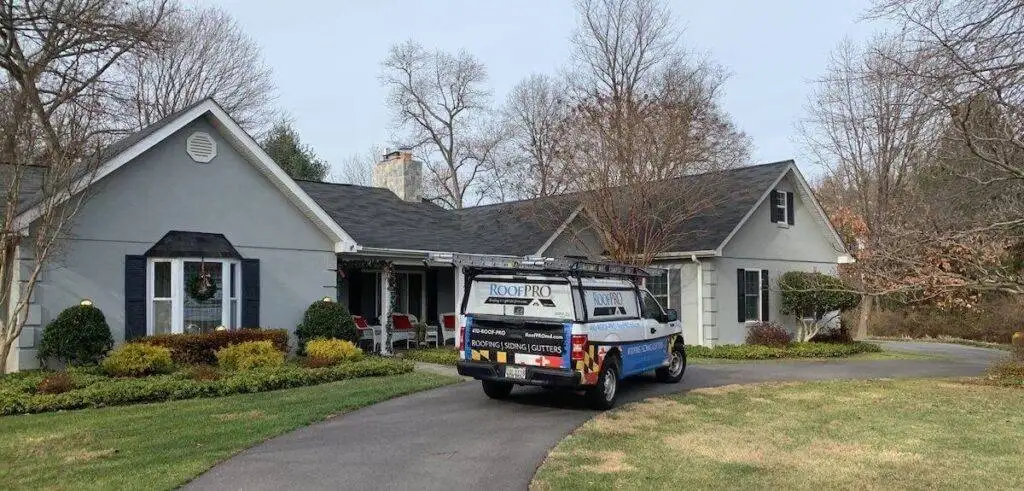 Germantown Residential Roofing Services
Taking care of your roof is a vital part of protecting the investment you made in your home, and RoofPRO is here to help! Our residential roofing services include roof repair, replacement, and new construction installation to ensure that, no matter what your next roofing home improvement project is, we've got you covered! From emergency storm repair to a complete roof replacement, your home is in good hands with the experts at RoofPRO. 
Roof Repairs and Complete Roof Replacements
Get your roof back in top shape with our expert roof repair and roof replacement services. With our comprehensive roof repair options, you can rest easy knowing that your roof is ready for anything and set to last for years to come. If your existing roof has reached the end of the line or you're looking to boost your home's curb appeal, invest in your home's future with a professional roof replacement from a seasoned team with years of experience and proven results. Contact us today for a free roofing estimate!
Emergency Roof Repairs for Storm Damage
When severe weather blows through, strong winds, debris, hail, and heavy rains can cause damage to your roof that will only get worse if it's not repaired as soon as possible. If your roof has taken a beating, call us immediately and put our emergency roof repair service to work for you. We'll get your roof looking good as new in no time so you can get back to what matters most.  
Complete your dream home with a new roof that provides unforgettable curb appeal, unbeatable protection from the elements, and undeniable value. Our new roofing services are adaptable to any style of home and can be customized for your ideal look or finish. Go with a new roof installation you can rely on to last you for years, all while helping your home look its best and stay protected season after season. 
Regular Roofing Maintenance Programs
Routine roof inspections and maintenance are essential to keeping your roof in good shape. Regular roofing maintenance can also save you a ton of time, money, and hassle by catching minor roofing issues before they develop into costly major problems. Our roofing maintenance programs will ensure that your roof is problem-free and give you peace of mind from the knowledge that there aren't any issues lurking out of sight waiting to cause an expensive headache! Contact us today for more information.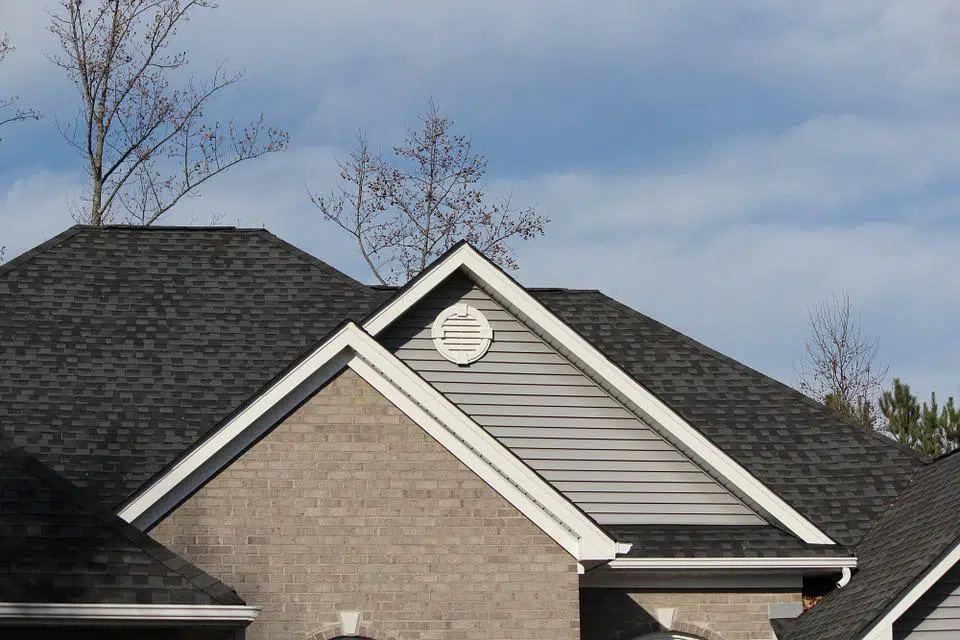 Commercial Roofing Services for Germantown Businesses
As a business owner, the last thing you should be worried about is the state of your commercial property's roof. Our commercial roofing services are intended to make your life easier, minimize interruptions, and provide comprehensive solutions quickly so you can get back to doing what you do best. Trust your commercial roofing needs to RoofPRO's top-rated team of roofing professionals.  
Flat Roofing Repair, Replacement, and Installation
RoofPRO is Germantown's leading flat roofing provider, and our commercial roofing installers are proud to offer comprehensive flat roofing installation, repair, and replacement services to businesses throughout the area. Flat roofing is meant to help your business thrive with durable, low-cost installations; let our team bring out its potential so it can work for you!  Contact us today for a free flat roofing estimate.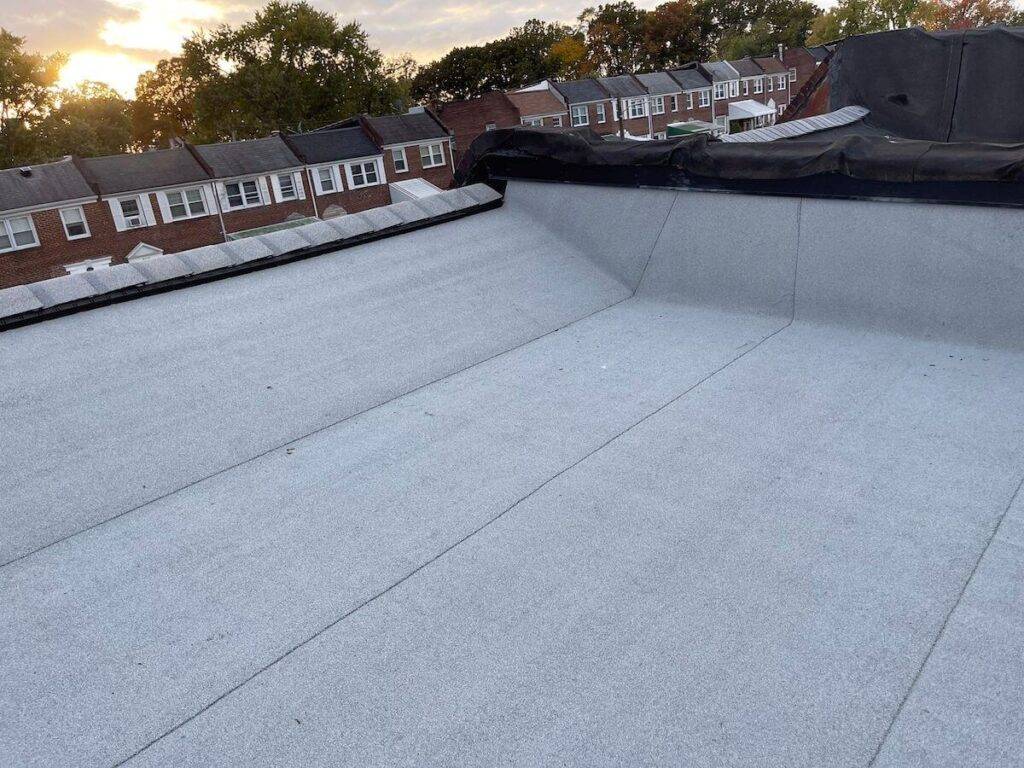 Expertise with Many Flat Roofing Types (EPDM, TPO, and More)
Our pro team of commercial roofers is experienced, trained, and certified to install and repair almost every kind of flat roofing on the market. 
We've worked with businesses throughout Germantown to provide them with top-quality Built-Up Roofing (BUR), Rubber Membrane (EPDM), Thermoplastic Membrane (TPO) roofs, and more. 
Whatever your commercial flat roofing needs, RoofPRO has the ideal solution for your business. 
Additional Services from RoofPRO
Besides the services we offer as Germantown's top roofing contractor, we also bring a wide variety of residential and commercial exterior services to the table. Our clients throughout Maryland rely on us to keep their homes and businesses in top shape, from siding to gutters and beyond. If you're interested in any of our industry-leading exterior services, contact us today for a free estimate.    

Attic Ventilation and Insulation Upgrades
Your attic plays a critical role in keeping your home energy-efficient and free of unwanted moisture, particularly in the wintertime. Keeping it in good shape is an essential part of good home maintenance. Reduce your energy costs all year long with our attic insulation upgrades, and prevent mold growth and wood rot from taking hold in your home with our attic ventilation installation and repair services.  
Skylight Installation and Repairs (Residential or Commercial)
Open up your spaces and bring in unbeatable natural light with our skylight installation and repair services. Whether you want to upgrade your home, increase its resale value, and improve its interior lighting, or your goal is to wow your potential customers or clients by investing in a skylight for your commercial property, our team is here to make it happen.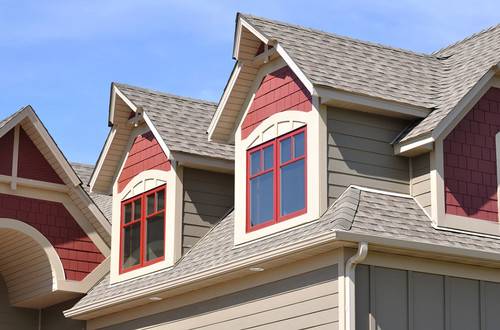 Top-Rated Solutions for Siding, Gutters, and Home Exteriors
Our expertise doesn't stop at the end of your roof! Our top-rated home exterior services ensure that every aspect of your home, including your roof, siding, gutters, and more, are all ready for anything. If you need new gutters or gutter repair after a storm, our gutter services are here to help. 
If your siding has been damaged or worn out, contact us today for a free estimate to get your home back in top shape! 
Why Work with RoofPRO in Germantown, MD?
For the past two decades, RoofPRO has been among the leading roofing contractors in the Germantown area, and our reputation speaks for itself. We've built lasting relationships with our clients through our dedication to outstanding customer service, a wide range of top-quality services at competitive prices, and a commitment to getting every job done right from start to finish. As your preferred Germantown roofing contractor, we're looking forward to helping you meet your roofing needs, big or small.  
We know the importance of working with a roofing contractor you can trust. Our commitment to undeniable service and reliable results has earned us professional endorsements from some of the top brands in the business. We're proud to have earned praise from the Better Business Bureau, Certainteed, Owens Corning, and other trusted brands. 

Experienced and Local Contractors Since 2004
Since 2004, our team of roofing experts has lived and worked locally, and in that time, we're proud to have become a trusted name in our community as the top-rated roofing company in the area. Homeowners and businesses throughout Germantown and the surrounding areas have come to rely on our top-quality work, affordable prices, and trusted results. Contact us today to discover how we can help you meet your roofing needs.  
Contact Us for a Free, No-Hassle Estimate
When considering your next roofing project for your home or business, contact RoofPRO for a customized solution for your needs. Our top-notch team is ready and able to help, so reach out today for a free estimate for any of the wide variety of services we offer. 
Speak directly with one of our roofing experts