RoofPRO is proud to be one of the top-rated roofing contractors in Glenn Dale, MD. Whether you are looking for professional, high-quality residential or commercial roofing services, we can provide some of the best services in Central Maryland! 
Here at RoofPRO, we take plenty of pride in our work, offering everything from repairs to upgrades to new installations, ensuring the highest standard of roofing for many years to come! Reach out today for a free roofing estimate. 
Trusted Roofing Solutions in Maryland
There are about a thousand reasons why you might need quality roofing services, from leaks to damaged shingles to major storm damage. Luckily, you've come to the right place! 
Our main priority here at RoofPRO is our customers, which is why we provide some of the state's top commercial and residential roofing services. Read on to learn more about our trusted roofing solutions! 

Residential Roofing Services for Glenn Dale Homes
Glenn Dale homeowners come to us when they need high-quality, full-service, completely certified residential roofing services. From a minor repair to a complete installation, we stand by our customers through the entire process, starting with the very first consultation to the finished product. 
Complete Roof Replacements and Roof Repairs
A few of our most common services here at RoofPRO are our complete roof replacements and repairs. When trying to determine whether you need to repair your roof or replace it completely, there are a few things you need to consider: 
Age of your roof 
Extent of damage 
Types of leaks that can lead to more significant issues (rotting, mold, etc.) 
Our experienced team of contractors will assess the damage to your roof to come up with the best solution to fit your needs and budget. Reach out today for a free estimate!
Storm Damage & Emergency Roofing Repairs
If your home was affected by a recent storm, we can help! Many homeowners take advantage of our emergency roofing repair services, which can include the removal of downspouts and gutters and emergency tarping. 
Wind damage to roofing is one of the most common insurance claims for nationwide homeowners, which is why it is so important to assess your roof after a big storm. Our team can fix broken and blown-off shingles, patch up leaks, and more, working quickly to make sure your roof incurs no further damage.  
Roofing for New Construction
New construction roofing is a term that some homeowners can confuse with a complete roof replacement. However, these two processes are very different.
When contractors work with an existing home to remove and replace the complete roofing system, this is referred to as a roof replacement, where only the roofing material is being replaced.
On the other hand, with new roof construction, contractors will have built the entire home and roof from the ground up, and need  to have the roofing material installed for the first time. Everything from the underlayment to the flashing and the final covering. Working alongside a team to build a home and install a brand-new roof requires a highly-trained professional roofing contractor.  
If you are looking to complete a new construction roofing project in Central Maryland, give our team at RoofPRO a call for a free estimate!
Routine Maintenance Programs for Your Roof
Our team of contractors offers a well-renowned routine roofing maintenance program for Glenn Dale residents. In addition, we offer some of the most in-depth diagnostic services, looking deep into the various elements of your roofing to ensure everything is in tip-top shape at all times. 
There is no better way to protect your roofing assets than by taking advantage of a quality routine maintenance program. By routinely checking your roof and assessing potential damage risks, you can prevent further damage and leaks down the line. Some of our routine maintenance program techniques include cleaning gutters and drains, removing debris, and repairing defects and seams.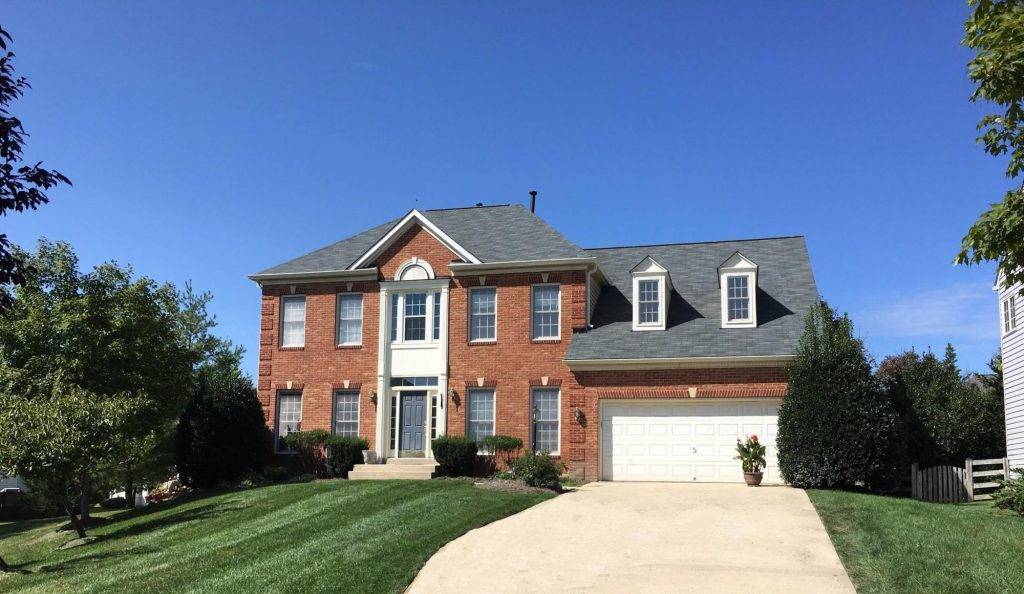 Commercial Roofing Services in Glenn Dale, MD
If you're in need of high-quality, full-service commercial roofing services in Glenn Dale, MD, RoofPRO has you covered! We've worked with hundreds of commercial building owners to repair, replace, and install top-notch roofing and other exterior accessories. 
Flat Roofing Repair, Replacement, and Installation
Flat roofing is a very cost-effective and easy-to-maintain style of roofing compared to pitched roofing, which is why so many commercial buildings in Glenn Dale utilize it. This style of roofing also offers added functionality, allowing commercial building owners to install solar panels, HVAC, and more. 
Flat roofing also requires specialized expertise. Luckily, our team of certified and knowledgeable contractors is well-equipped with the latest products and techniques to provide durable, watertight roofing to maintain the integrity of your business's building for years to come.
Expertise in Many Flat Roofing Types (TPO, EPDM, etc.)
Our team works with a wide range of roofing types here at RoofPRO. Determining what kind of roof you need is as simple as assessing the requirements of your building, as well as your particular needs and budget.  
From EDPM to TPO and beyond, our expert contractors can work with just about any type of roofing you require – reach out to us today for a complimentary flat roofing estimate! 
Beyond our regular roofing services, we also offer a wide range of ancillary services for attics, exteriors, and more. Read on to learn more about these additional service offerings. 
Additional Services from RoofPRO
Beyond our regular roofing services, we also offer a wide range of ancillary services for attics, exteriors, and more. Read on to learn more about these additional service offerings for residential homes and commercial buildings. 
Our team of roofing expert professionals is on standby, waiting to help you with any and all of your roofing needs.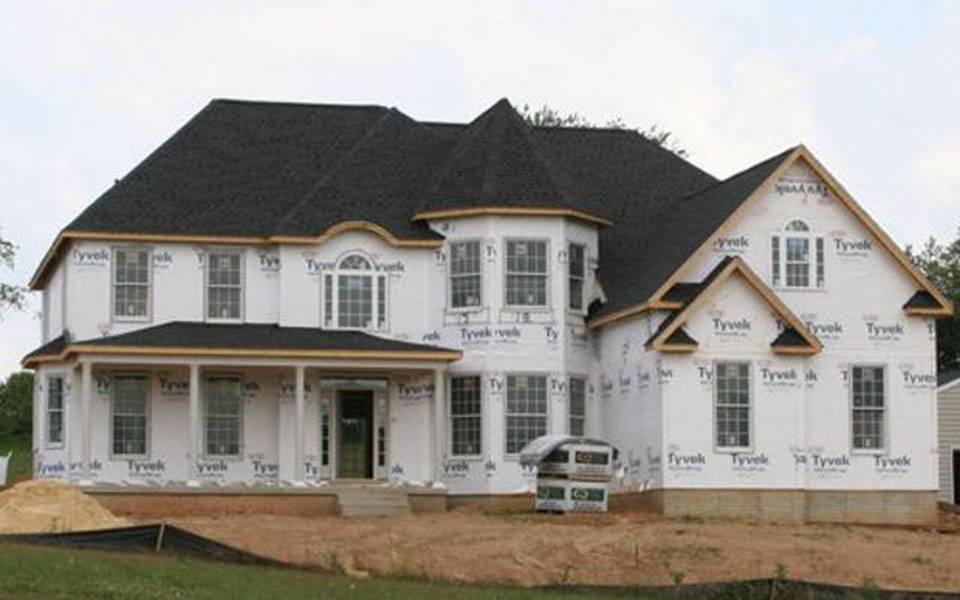 Skylight Installation and Repair (Residential & Commercial)
There is nothing quite like the beauty of natural light, and with a premium skylight installed on your roof, you can take advantage of its many benefits. Unfortunately, improper installation of skylights can lead to unwanted drafts, moisture, and leaks.
Whether you're looking to repair an old skylight or add a new one, we are here to help! RoofPRO has nearly a decade of experience installing and repairing skylights for residential and commercial buildings. 
Attic Insulation and Ventilation
Sometimes, increasing your building's energy efficiency is as simple as installing proper attic insulation and ventilation. Good insulation can keep the interior of your building warm during harsh winters and cool during hot summers. Our team works with a wide range of insulation materials, including fiberglass, spray foam, rigid foam board, and cellulose. 
We also work to make sure our clients have proper ventilation to retain the integrity of their insulation and prevent lackluster energy efficiency and water damage. Contact RoofPRO today for more information on our top-rated ventilation and insulation services. 
Services for Siding, Gutters, and Home Exteriors
If you are home is in need of gutters, siding, or any other exterior services, ask how we can help! We are one of Maryland's most trusted contractors when it comes to home exterior projects – check out our past projects and reach out today for a free estimate.
Why Hire RoofPRO in Glenn Dale, MD?
Whether it be dedication to quality work or our excellent customer service, RoofPRO is proud to have gained the trust of residents and business owners in Glenn Dale, MD. For nearly two decades, we've brought our signature professionalism and localized expertise to every project we take on – these are just a few reasons why we're a top-rated roofing company in Maryland.
We Are Professionally Endorsed (BBB, Certainteed, Owens Corning, etc.)
Our professional endorsements are some of the top reasons our clients continue working with our company. From Certainteed to the Better Business Bureau and Owens Corning, we are accredited by some of the most well-regarded business and roofing companies around.

Experienced and Local Contractors Since 2004
At RoofPRO, we've been helping the home and business owners of Maryland keep their roofs in tip-top shape for nearly 20 years. That's a business you can trust – we've been assisting our community with their roofing issues since 2004! 
Contact Us for a Free, No-Hassle Estimate
RoofPRO has been around since 2004, providing roofing services for commercial and residential buildings in the Glenn Dale area. Even after almost 20 years in the roofing industry, our top priority is still our surrounding community. Our goal is to optimize the longevity of local residential and commercial buildings, which is why we work closely with property owners to fulfill their needs. 
When you work with our team of highly-skilled contractors here at RoofPRO, you get peace of mind in knowing that you're teamed up with a company that cares deeply about its community. 
If you're ready to get started on your roofing repairs or replacement for your commercial or residential property, make sure to get in touch with us as soon as possible!
Reach Out Today for a Free Estimate