RoofPRO: Top-Rated Roofing Contractor in Odenton, MD
Since 2004, RoofPRO has been rated one of the best roofing contractors in Odenton, MD. Our local team of professionals provide a wide range of trusted roofing solutions for residential and commercial buildings. Read on to learn more about our services and why you should consider hiring us for your next roofing project! 
Trusted Roofing Solutions in Central Maryland
As a trusted roofer for Marylanders, RoofPRO takes pride in serving our local community with top-rated roofing solutions, including roof replacements, repairs, inspections, maintenance, installation, and more! Check out some of our most popular services for Odenton residents and business owners down below.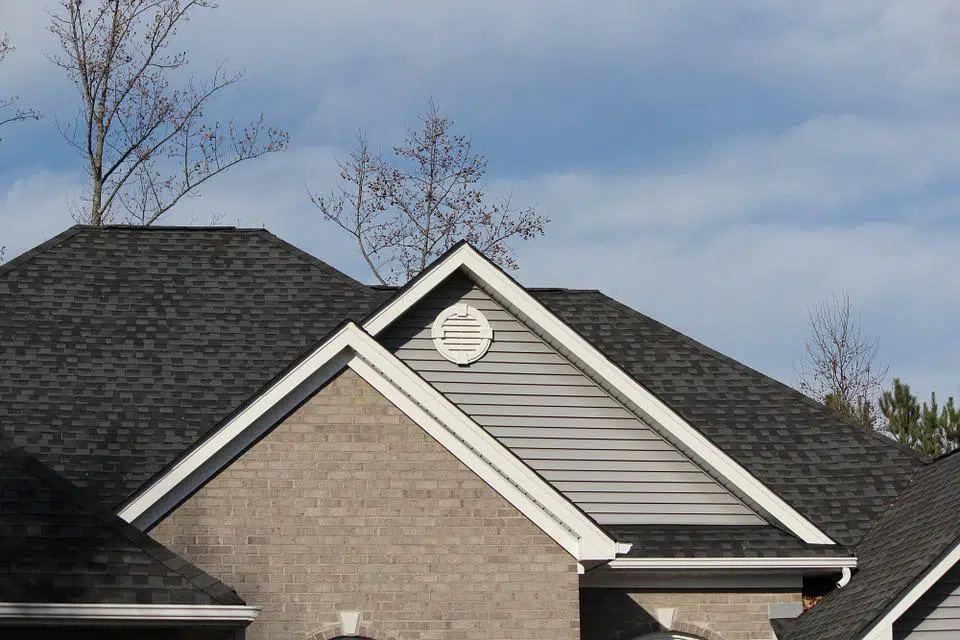 Residential Roofing Services for Odenton Homes
When it comes to your home, your roof is the first line of defense against the elements! Ensure that your home's roofing system is robust and ready to take on any challenges that Mother Nature might throw its way with our trusted residential roofing services. 
Complete Roof Replacements and Roof Repairs
Whether you need a simple roof repair or a complete roof replacement, RoofPRO is here to help. 
Our priorities lie in the needs of our customers, so even a simple shingle repair is a job we take very seriously! We'll start by using our decades of experience to determine the necessary repairs for the job at hand and tackle any problems at the root so you don't have to pay for additional services down the line.  
The important thing is to assess the condition of your roof to determine whether a full replacement or simple repair is necessary. No matter what your roof is made of, all roofing materials have a lifespan. We can help by telling you whether or not your roof has reached the end of its life and provide a tailored solution to your needs and budget. Contact us today for a free roofing estimate! 
Emergency Roofing Repairs for Storm Damage
Inclement weather can do serious damage to your roof, and if your roof was recently targeted by a heavy storm and requires emergency roofing repairs, our team can assist you. RoofPRO specializes in emergency roofing repairs for storm damage, fixing leaks and broken materials so that you can have peace of mind throughout the year that your home is well-protected from the elements.  
Does your new home need a robust roofing system? If so, consider utilizing our new construction roofing services! New construction roofing takes a contractor with experience, since the process involves creating a tailored roofing system from scratch – RoofPRO has nearly two decades of experience under our belts helping Marylanders with an array of roofing services. Contact us today for more information and a free estimate on your new roof! 
Routine Maintenance Programs
Not many homeowners know the importance of having a solid roofing maintenance program. However, routine maintenance on your roof can prevent larger issues from arising later down the line. 
Here at RoofPRO, we offer roofing maintenance programs in which we inspect every vulnerable area on your roof that may be susceptible to issues in the future, while providing spot repairs and routine cleaning to keep your roof in top shape. Get in touch with us today to learn more about our maintenance programs!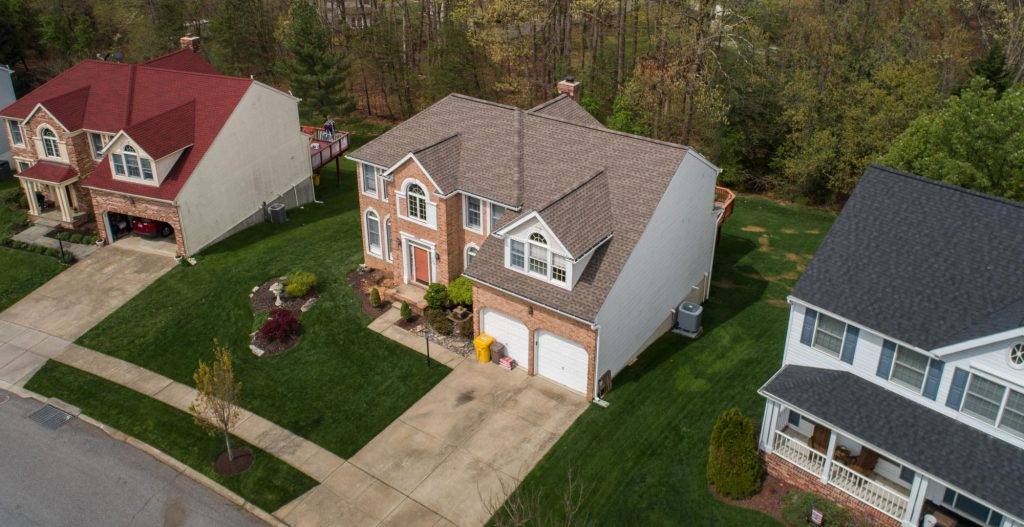 Commercial Roofing Services for Odenton Businesses
In addition to our top-rated residential roofing services, RoofPRO also offers trusted solutions to business owners for commercial and flat roofing. Check out what we have to offer on our full commercial services page here. 
Flat Roofing Repair, Replacement, and Installation
If your commercial building in Odenton, MD has a flat roof, we want to help you with any repairs, replacements, or new installations you may need! It's crucial to hire a specialized flat roofing company, as companies that aren't experienced with installing flat roofing can make your commercial building susceptible to leaks and other problems down the road. In addition, water can sit in place for many days on a flat roof, giving it more time to seep into your roof's cracks or create mold. 
Luckily, our experienced team at RoofPRO knows a thing or two about flat roofing materials, with nearly two decades of experience working with commercial roofing systems. Contact us today for a free flat roofing estimate! 
Experience with Many Flat Roofing Materials
We pride ourselves on our experience with several styles of flat roofing materials, including TPO, EDPM, and more. So regardless of your budget or your material needs, we can help you build the strongest roof possible so it can operate efficiently throughout its life. 
Additional Services from RoofPRO
In addition to our top-rated residential and commercial roofing services, RoofPRO also offers an array of additional services to help keep your property in top condition. Check out our other contracting solutions down below!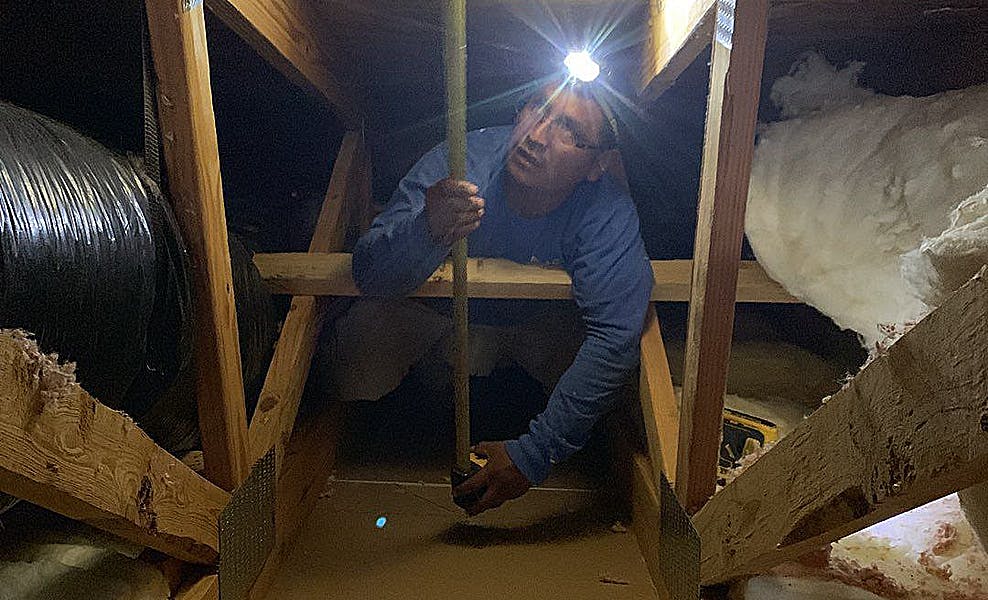 Attic Insulation and Ventilation
With a good combination of ventilation and attic insulation, you can get the most energy efficiency out of your home. 
Our team here at RoofPRO will perform an inspection of your attic to ensure it meets the local building codes and requirements, all while working to make it as energy efficient as possible so that you can save money down the line. Reach out today to schedule an estimate for our trusted attic insulation and ventilation solutions! 
Skylight Repair and Installation
There's no more aesthetically pleasing addition to a roofing system than a skylight, as they allow natural light to filter into darker spaces. Unfortunately, if you currently have a skylight that was poorly installed or damaged, it can cause a variety of issues for your property's interior. 
As we all know, an excess of moisture leaking in from a damaged skylight can lead to mold and mildew. Eventually, this mold or mildew can ruin your roofing, among other aspects of your home or business. 
Whether you need skylight repair or new skylight installation, our team at RoofPRO is here to help! Contact us today for more information on our professional skylight services.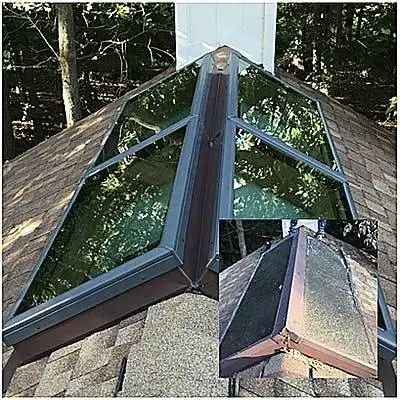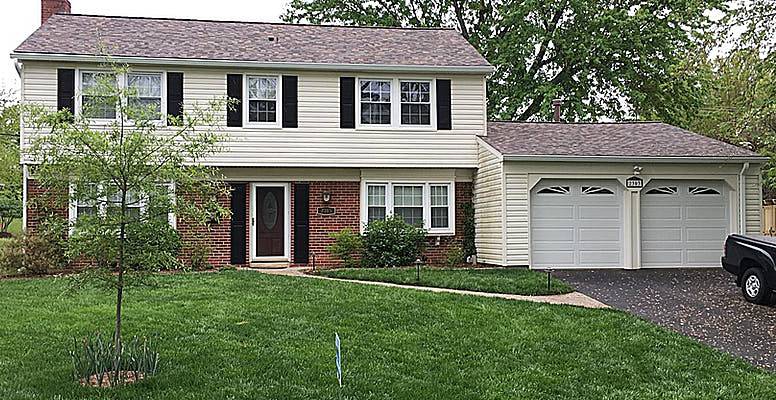 Top-Rated Siding, Gutters, and Home Exterior Services
Beyond our roofing services, we have several additional exterior services, including solutions for siding, gutters, and more. As a professional contractor in Maryland for nearly 20 years, RoofPRO can tackle anything your property needs to stay in top shape! 
Reach out today for a complimentary home improvement estimate.
What Makes RoofPRO a Go-To Contractor in Odenton, MD?

Aside from our trusted results, RoofPRO takes pride in serving our local community with roofing solutions that are built to last. We are an experienced and accredited roofing contractor with nearly two decades of experience under our belts; whether you're in need of a few simple repairs or a complete roofing overhaul, our professional team can tackle your project with ease.  
We are Professionally Endorsed
If you're someone that likes to work with companies that have good reputations, then you've come to the right place! 
Our team of Odenton roofers is endorsed by several reputable businesses and platforms in the roofing industry, including the Better Business Bureau, Certainteed, and Owens Corning. Our reputation is built on our commitment to using quality materials and providing outstanding customer service – contact us today for a free estimate!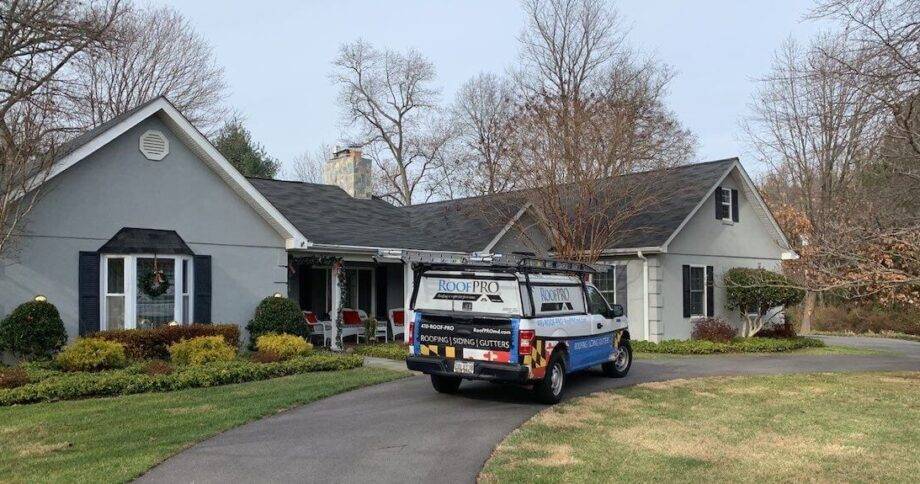 Experienced and Local Contractors for Nearly Two Decades
We've been in the business since 2004, serving the Odenton community and the surrounding area with a dedication to providing quality work for all of our roofing projects. 
Reach Out Today for a Free Estimate
RoofPRO has been a trusted contractor in Maryland for nearly two decades, and no matter the needs of your residential or commercial roofing project, our team of experienced roofing experts is here to help! Get in contact with us today and get a free estimate.  
Speak directly with one of our roofing experts for a free consultation