Whether you're replacing an old roof that's left its better days far behind or putting the finishing pieces together for your newly built dream home, a new roof can make your property everything you've ever wanted it to be. RoofPRO has been providing top-rated new construction roofing services throughout Maryland for nearly two decades. In all that time, we've encountered a few common questions and concerns from our clients about this kind of significant roofing project. 
In this brief guide, we'll cover the basics of new construction roofing so that when the time comes, whatever the reason, you're ready to make your vision a reality! 
What is New Construction Roofing?
New construction roofing covers both new roof installation on newly built houses under construction and installing a new roof on a portion of a house such a s an addition. A common example would be when you are extending a side of your house or building a new porch that has a roof. In these situations, you might tie into an existing roof but the main part of the roof structure is brand new.  
Despite the upfront cost of a project like new construction roofing, the benefits are many and kick in almost immediately. Homeowners see everything from improved energy efficiency, lower utility bills, more comfortable homes, and increased property values from a new roof, along with the peace of mind that comes from knowing their home is set for the long haul. No matter the circumstances, installing a new roof on your home is one of the biggest investments you're likely to make as a homeowner, so it's important to have some background knowledge before diving in. 
TJ Ritchie and team provided exceptional service from beginning to end with quality work, good communication and coordination, and a simplified process to make the entire experience seamless for the customer.
It has been a pleasure working with RoofPro repairing our damaged chimney. Communication and timely completion of the job were outstanding! Really appreciate a job well done at a great price!
Used their website to request a free estimate, TJ responded promptly and was out to my house within a day. After the estimate they scheduled the work to be done within two days and we're complete quickly. The team showed up on time and we're done in 3 hours, much faster than I expected. Pictures were taken throughout the entire process and provide to me along the way. I am very pleased with their work and they are now my only choice for roofing needs in the future.
Quick, flexible, and quality work completed to expectations. Will use again if I need roofing work.
Roof Pro replaced my vinyl siding and gutters. TJ Ritchie was the estimator for both projects. His friendly and professional manner instilled confidence right away. The price was very reasonable in comparison to other companies and ended up being exactly as he quoted. No hidden costs. Darryl Arante was the communicator for scheduling of both projects. He emailed the ETA for the crew, keeping me informed of any changes. The crew members who performed the work did an excellent job. I was impressed with the attention to detail and they thoroughly cleaned up afterwards. I highly recommend RoofPro!
TJ & team did an awesome job replacing my roof. Within 1week, TJ came out provided a quote and completed the install. The price was very reasonable and they kept me informed thru the entire process. I would use and recommend them in the future.
We were very pleased with the roof replacement and response we received. This is my second roof contract. I would highly recommend this team. TJ, Brandon and Darryl make it happen smoothly!
I could not say enough about Jenn C.! She is always very welcoming, professional and responsive when we are in need of their services. I have used them multiple times at work as well as a complete roof replacement at my home. They had wonderful communication during the whole process. We appreciate all they have done for us and will continue to use them in the future! Alexis Alta at Regency Crest
RoofPro did a fantastic job with my most recent project. They did a roof replacement for damage done by a wind storm. TJ was super helpful and knowledgeable in assessing the roof and communicating with the insurance company to answer any and all questions. And the crew that did the installation was professional and performed perfectly! Highly recommend!
First let me say, I have never left a business review. I was so impressed by the professionalism and attention to details from the onset. My roof started leaking badly on Christmas Eve. I called several companies and Roof Pro was the only company able to come out in 2 days, which was much better than 2 weeks other companies stated. TJ Richie, the Residential Estimator, responded two days later and was very polite, personable and extremely helpful. He advised me how to file an insurance claim, which I did- to no avail. TJ also spoke to the insurance company on my behalf. After the insurance company steadfastly refused to make the necessary repairs to my satisfaction, I contacted TJ to get this project started. The price quote was very reasonable. Brandon Crone, production manager, contacted me to schedule the start date. On that day, Brandon and his crew arrived early and ready to work. They did an excellent job and kept me informed by phone and photos of the progress. Upon completion, the crew did an outstanding job of cleaning up not only my property but my neighbors as well since some debris had blown into their yards. My roof looks great. The professionalism, knowledge and skill of the RoofPro team will not disappoint you. Thanks for a great experience during a challenging time.
Roofing for New Building Projects in MD
After decades of experience living and working throughout Maryland, we recognize that our slice of the country has its own unique climate and weather and, as a result, its own construction needs to set our projects up for success! Our comprehensive new construction roofing solutions include a wide variety of materials and styles that are all tried and tested against the worst that the elements could throw their way.  
What are Some Common Materials for New Roofs?
There are dozens of different roofing materials and styles on the market, which can make picking the right materials for your new roof a bit of a challenge. For many homeowners, cost will be the primary means of narrowing down their choices; however, it's important to remember that, while some materials might cost more upfront, their increased durability or longevity might save you more in the long run than their alternatives. 
Asphalt shingles are by far the most commonly installed roofing material in the country. In fact, some estimates show that as many as 70% of homes in the United States rely on asphalt shingles to keep the elements out and their interiors warm, safe, and dry. Shingles are primarily popular due to two factors: low cost and ease of maintenance. Per square foot, shingles are one of the cheapest roofing materials on the market, and their easy and simple installation saves time and money on repairs over the years. They're also reasonably durable and are offered in a wide range of colors and finishes to match almost any style.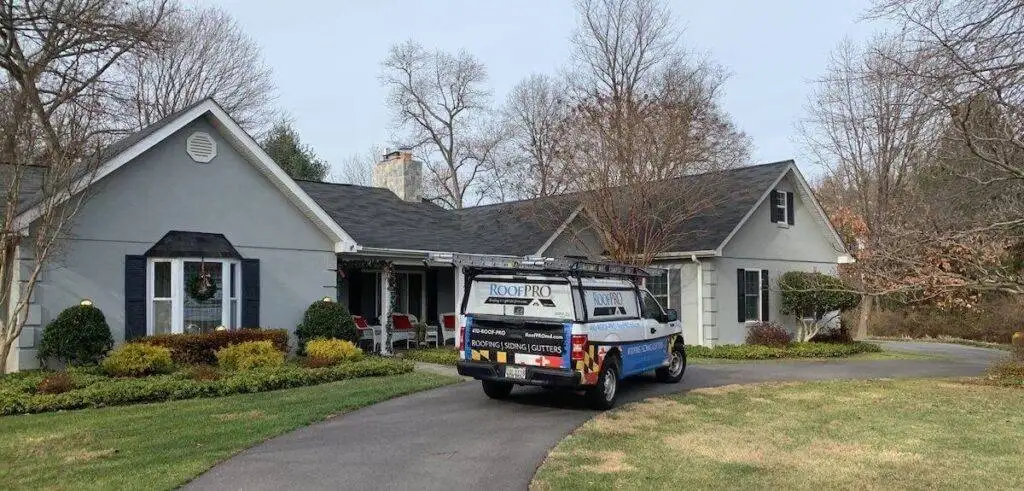 When it comes to durability and energy efficiency, few types of roofing materials can stand up to slate tiles. While they're more expensive than asphalt shingles per square foot, the incredible hardiness these tiles offer means you'll have to replace them less often over the years, which can result in more long-term savings to offset the higher upfront cost. Slate tiles also absorb the heat from incoming sunlight, which helps cool your home in the hotter months – for this reason, they're extremely popular for homeowners that want to have a more energy efficient roof.  
Some homeowners are under the misconception that metal roofing is primarily for industrial or commercial buildings, like warehouses or factories. In reality, with the right coatings and finishes, metal roofing can be an ideal investment for your home due to its strength, durability, and longevity – some metal roofs have been known to last for more than 50 years! Additionally, metal roofing can be customized with a wide array of colors and finishes so you can preserve your home's style while providing it with a tough-as-nails exterior. 
Flat Roofs for Commercial Properties
Separate from residential roofing, commercial properties often use unique roofing materials and styles that take advantage of their larger square footage and industrial construction. Flat roofs for commercial buildings are simple to install and maintain, durable, and can be tailored for a wide variety of heavy-duty uses, like reinforced walkways for maintenance personnel or additional support for roof-mounted equipment. To learn more about our flat roof construction solutions, check out our service page here or contact RoofPRO for a free estimate today!  
RoofPRO Offers Top-Rated New Construction Roofing Solutions
Whatever your reason for investing in a new roof for your home, RoofPRO is here to help! With our trusted and proven new construction roofing services, you can trust that we'll work with you to meet every single one of your roofing needs and bring the vision you have for your home into reality. As a top-rated roofing company throughout Maryland, we've made a commitment to outstanding customer service and undeniable results that we uphold on every job from start to finish. 
New Roof Installation for Home Building
When you're building your home from scratch, stick the landing with our top-rated new roof installation services. Our top team will work with you to design and build the perfect roof to match your new home. Choose from a wide variety of styles, colors, and finishes to put your own personal touch on a roof that will keep you and your family safe, comfortable, and stress-free for years to come. 
If it's finally time to admit that your old roof is past its prime, contact RoofPRO today for a free estimate on our variety of full roof replacement services. Our solutions are designed to minimize the disruption to your home and get your roof refreshed, modernized, and in better shape than it's ever been in no time!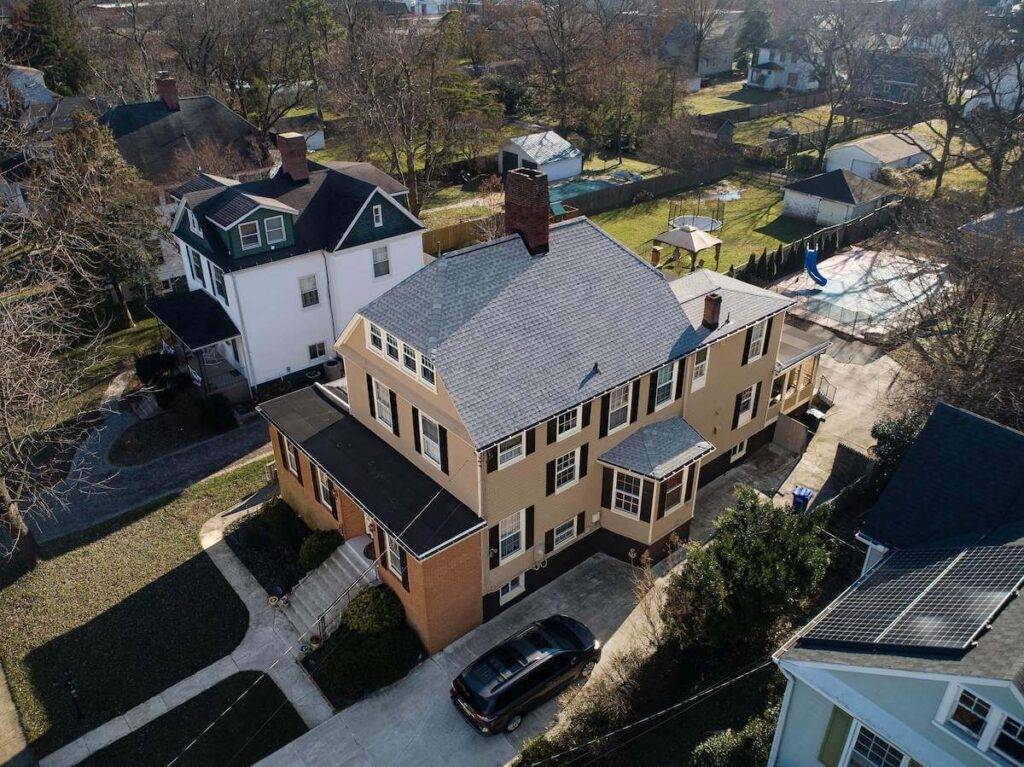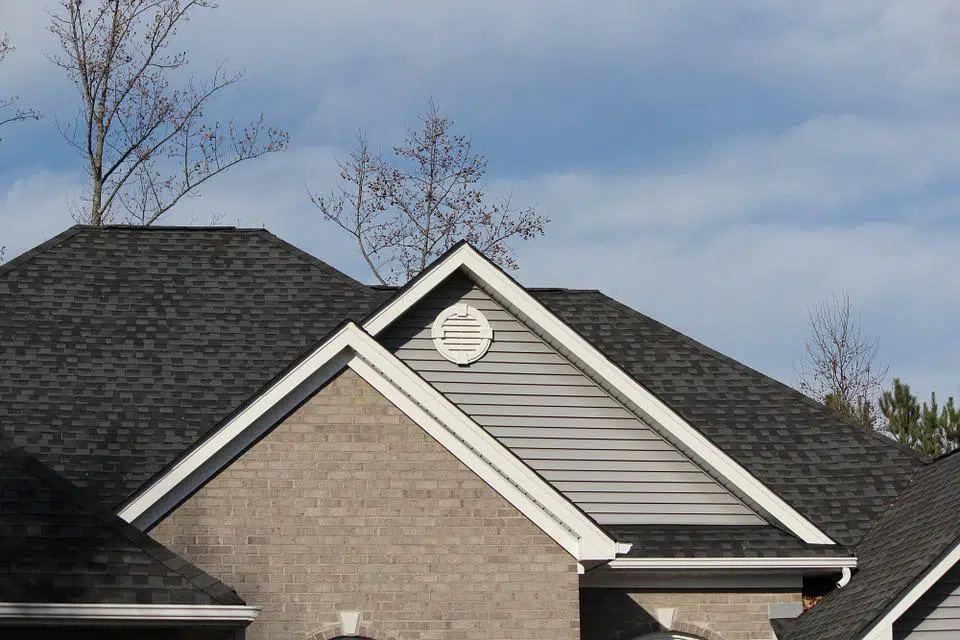 Routine Maintenance and Repairs as Needed
Protect the investment you've made in your home with our comprehensive routine maintenance and roof repair offerings. Regular maintenance can greatly extend the lifespan of your roof and prevent minor issues from developing into expensive disasters.  
How Much Does a New Roof Cost in Maryland?
The average cost of a new roof or roof replacement depends on a few key factors. For example, roof size plays a major role because roofing material is charged by the square foot; this means that larger roofs will inevitably cost more, even before the additional labor costs for the greater square footage is considered. The roof style is also important to consider – steeper roofs are more challenging to work on safely, which can slow the project down and result in higher labor costs as well. The reason behind the new roof installation matters, too! If you need a new roof following a severe storm or another covered cause, your insurance company may pay for a part or all of the cost of installation!  
Ultimately, Maryland's average roof replacement costs can range from $5,000 to $30,000 or more, depending on materials and add-ons like chimneys, gutters, and skylights. Contact our team today for a tailored estimate on your unique situation and property. 
Choosing the Right Contractor for New Construction Roofing
Once you've got your next big home improvement project in mind, choosing the right contractor for the job is the most important next step. Always go for a trusted, proven, and reliable company that has solid reviews and a history of proven results, like RoofPRO!

RoofPRO is Proud to Be a Trusted Contractor Throughout Maryland
RoofPRO has been a leading, top-rated roofing contractor all throughout Maryland for the past two decades, and we have no plans to slow down! Our industry-leading exterior solutions are designed to meet and exceed all of our client's roofing needs and more. Combined with our commitment to customer satisfaction, proven work ethic, and history of undeniable results, we work hard to earn our reputation and deliver on our promises.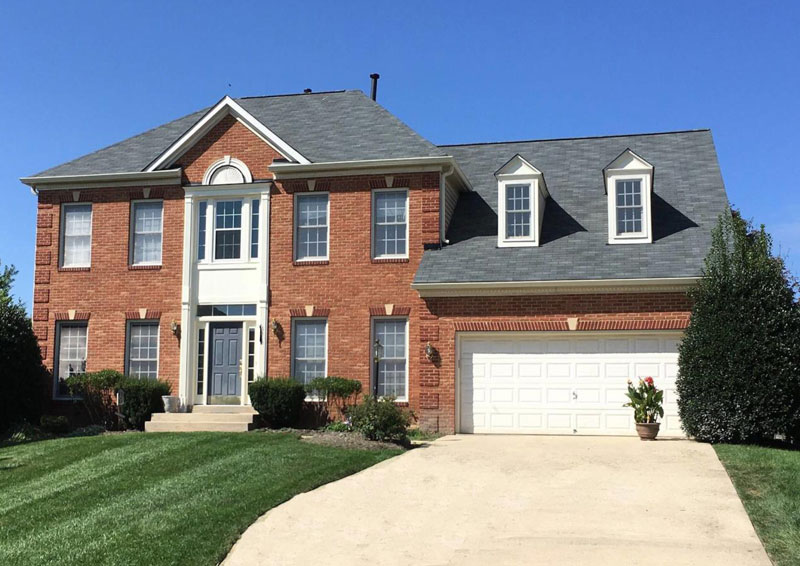 Localized Expertise Since 2004
Our team of experienced professionals has been living and working in Maryland since 2004. In that time, we've learned what our work has to stand up to — from our severe summer storms to winter blizzards and everything in between. More importantly, we know what our clients need out of their homes, which means we can be that much more effective as your leading local roofing contractor! 
Services for Roofing, Windows, Siding, and More
Contact Us Today for a Free Estimate
When you're ready to start your next roofing project, contact our team at RoofPRO today for a free estimate and roofing evaluation. We'll work with you from the beginning through every step of the project to determine your roofing needs and develop a solution to meet them.