Top-Rated Roofing Company in Towson, MD
As a top-rated, local roofing contractor in Maryland, RoofPRO is proud to offer trusted roofing solutions for residents and business owners in Towson and the surrounding areas. From minor roof repairs to complete roof replacements, our team of Towson roofing pros has you covered!  
Professional Roofing Solutions in Maryland
For nearly 20 years, our team at RoofPRO has been serving Marylanders far and wide with trusted roofing services. No matter what your residential or commercial property needs, RoofPRO is here to help! Read on to learn more about our professional roofing solutions.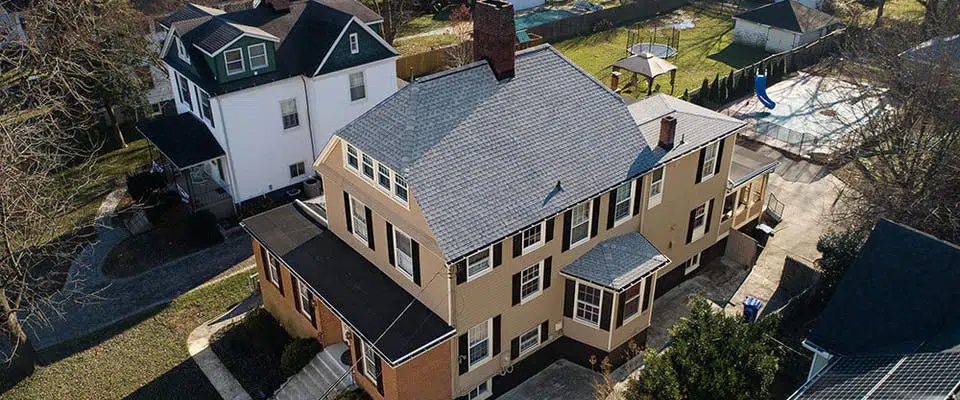 Residential Roofing Services for Towson Residents
Here at RoofPRO, we offer residential roofing services of all kinds to Towson, MD, residents. From roofing repairs, total roof replacements, emergency repairs, new construction roofing, routine maintenance, and more, we offer top-quality service administered by experienced roofers! Contact our team today for a complimentary estimate. 
Roof Repairs and Full Roof Replacements
We offer roof repairs for minor to major damages on all types of residential roofs. Whether your home is outfitted in metal roofing, asphalt shingles, slate shingles, or clay, we can patch and repair leaks, holes, and chipped tiles easily and swiftly. Your roof is your home's first and most major line of defense against rain, mold, water damage, warping, and more, so it's important to patch up leaks when they appear! 
Even the sturdiest roofing material will wear out over time, which is why we also offer full roof replacements for residential homes. We offer several different popular roofing types, including but not limited to metal roofing, asphalt shingling, slate shingling, and more. 
Emergency Repairs for Storm Damage
Has your home's roof been struck or damaged in a storm or other natural disaster? With RoofPRO, you won't have to wait all week for someone to come out and repair your home. We offer emergency repairs for those times when disaster strikes outside of daytime business hours. Just give us a call, and we'll be there as soon as possible to inspect your roofing system and provide repairs, keeping your home safe and secure no matter what the weather looks like.  
New Construction Roofing Projects
We also offer our roofing services for new construction projects that require the work of experienced roofing contractors and construction teams. When you're looking to build a new home or other residence, working with competent and qualified roofers is critical to your project's success. Our team provides unparalleled professionalism and competence to all new construction projects, meaning that you can trust us to deliver excellent results on your home that are built to last! Contact our team today for more information on our new construction roofing services. 
Routine Maintenance Programs for Your Home's Roof
At RoofPRO, we offer routine roofing maintenance programs for your home's roof. We know how critical roof upkeep and maintenance is to your home's health, so we're happy to provide a number of roof maintenance services, including inspections, cleanings, and minor fixes and repairs, in order to keep your home in top shape throughout the year! 
Commercial Roofing Services for Towson Businesses
In addition to residential roofing services, we also offer trusted commercial roofing services for businesses in Towson, MD. From flat roofing repair, replacement, installation, and more, we have the expertise you need to improve your office, warehouse, or other commercial building! Contact our team or read on to learn more.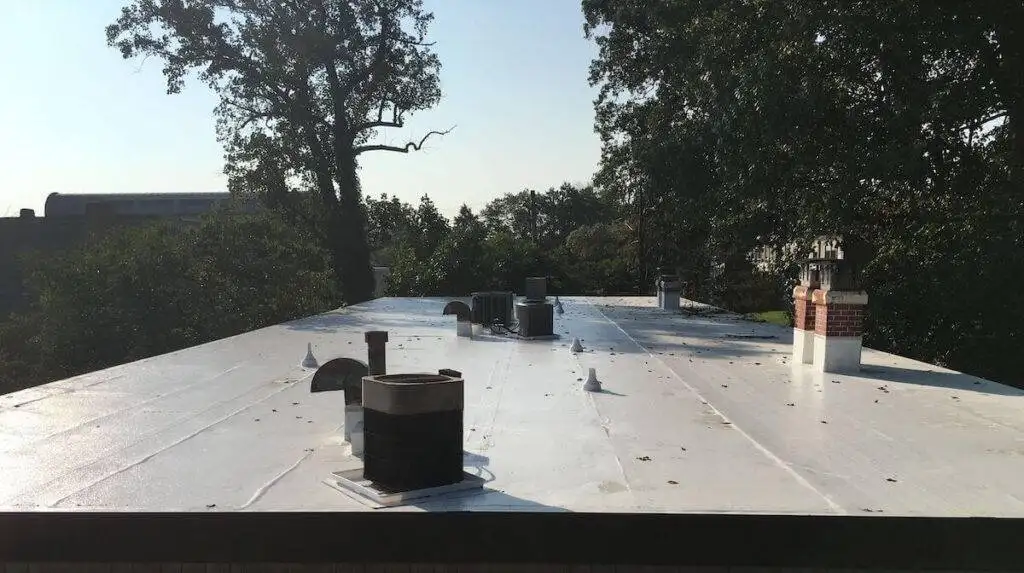 Flat Roofing Repair, Replacement, and Installation
Flat roofing can be an effective, durable, and cheap roofing style for commercial buildings due to the way that they are installed. However, due to their shape, they may require a bit more upkeep, as they tend to catch and hold water better than sloped, water-wicking roof shapes. RoofPRO is proud to offer flat roofing repairs, flat roofing replacements, and new roof installations for your office building, warehouse, or hotel.  
Experience with Flat Roofing Materials
Our team has extensive experience with a variety of different flat roofing materials, from TPO (thermoplastic polyolefin) to EPDM (ethylene propylene diene terpolymer) and more. This means that no matter which style feels right for you, your building's purpose, or your budget; our contractors will be able to deliver the same high-quality results across the board! Plus, our team can help guide your choice of roofing style if you find yourself struggling to weigh the pros and cons of each. Reach out to our team today for more information! 
Additional Services from RoofPRO
Our list of highly rated services doesn't end at residential and commercial roofing – we also offer an array of additional contracting solutions, including skylight repair services, attic insulation, and home exterior services.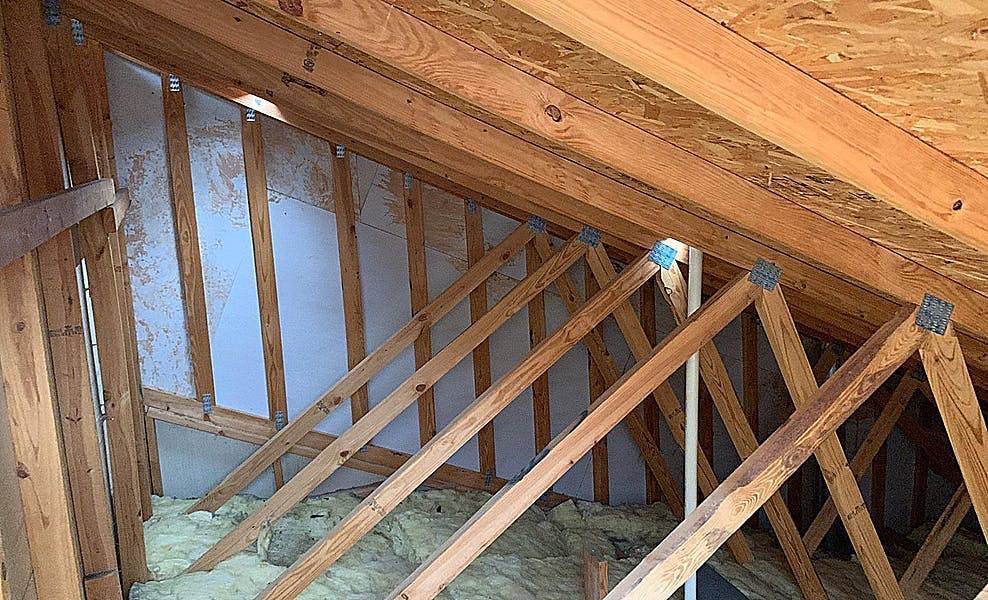 Attic Insulation and Ventilation
We also offer attic insulation and ventilation services. Attic insulation and ventilation not only play a critical role in maintaining the energy efficiency and comfort of your home in both the winter and summer, but poor or damaged insulation and ventilation can also sometimes result in widespread water damage like mold or warping materials in your home. 
Our professional team will come out to inspect your attic and provide a free, no-hassle estimate and a plan to address any issues that may arise. 
Skylight Repair and Installation (Residential and Commercial)
Skylights are a great option for any office space, home, or apartment – they easily introduce a large volume of light with little to no environmental cost. Plus, they can help homeowners or building owners save some money by acting as a free source of illumination. 
At RoofPRO, we offer both skylight repairs and skylight installations for all kinds of properties!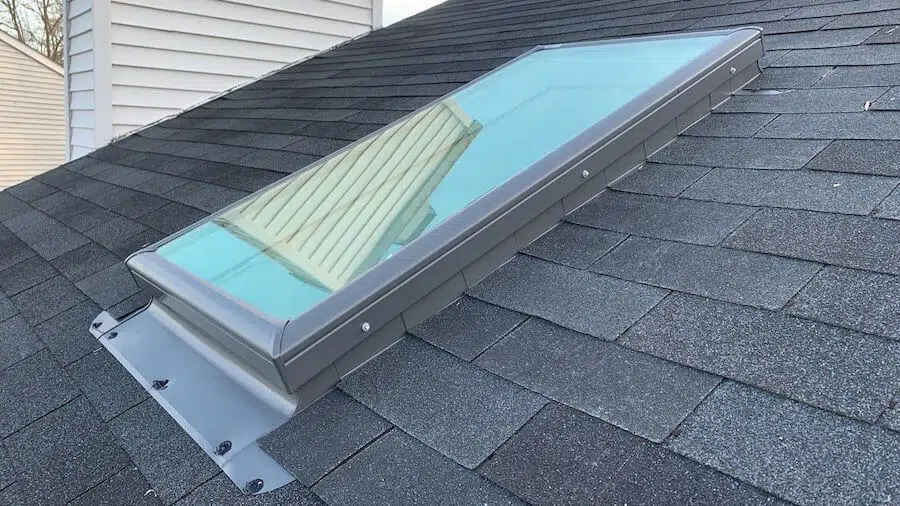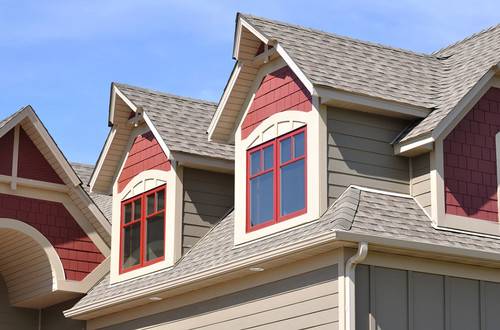 Siding, Gutters, and Home Exterior Services
Protection from water damage, debris, mold, algae, and moss doesn't just stop at your roofing – your home needs well-installed and well-kept sidings, gutters, and exteriors in order to effectively keep out as much unwanted moisture and debris as possible. Fortunately, our team is just as adept at the installation, repair, and maintenance of exteriors as they are at roofing! 
Reach out today for a complimentary estimate on your next home improvement project. 
Why Work with RoofPRO in Towson, MD?
RoofPRO brings trusted, local experience and professionalism to every project we work on in Towson, MD – big or small, commercial or residential, roofing or otherwise. Read on to see a few of the reasons that we've been a top-rated contractor in Maryland for nearly 20 years. 

Professional Endorsements
With a number of professional endorsements from a number of different sources, you can trust that RoofPRO can deliver exactly what you and your home need in a timely, swift, and competent manner. Our company is endorsed by sites and businesses across the industry, including the Better Business Bureau, Certainteed, Owens Corning, and more!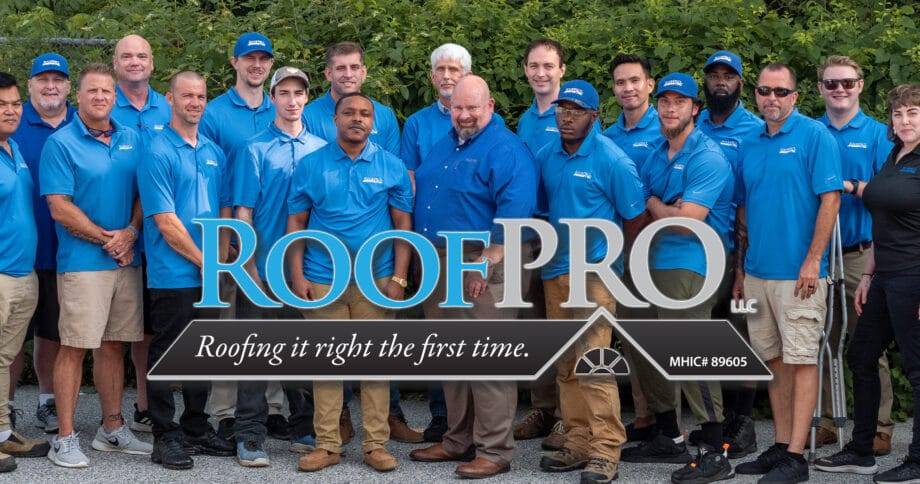 Local Contractors with Nearly Twenty Years of Experience
Our team of roofing and exterior contractors has almost two decades of experience working on homes and businesses in Towson, MD. Not only does that mean their skills have been accumulated over years and years' worth of jobs well done, but it also means that they are dedicated to building relationships with home and business owners across the Towson, MD area.  
Contact Us Today for a Free Estimate
Need help patching, repairing, or replacing your roof? Looking to start your next big construction job and need the guidance of an experienced team of roofers? Look no further! Contact us today, and we'll offer you a free estimate on our top-rated services. Need help patching, repairing or replacing your roof? Looking to start your next big construction job and need the guidance of an experienced team of roofers? Look no further! Contact us today, and we'll offer you a free estimate on our top-rated services.  
Speak directly with one of our roofing experts for a free consultation