RoofPRO: Montgomery County's Go-To Roofing Company
When it comes to your roof, it's essential to choose a roofing contractor you can trust! A damaged or poorly maintained roof can lead to costly repairs and damage to your home or business. That is why it is important to find a reliable roofing business that can provide you with the solutions you need. If you live in Montgomery County, MD, look no further than the trusted team with RoofPRO; we are your one-stop shop for all your roofing and exterior needs! Contact us today for a free estimate. 
Trusted Roofing Solutions in Maryland
RoofPRO offers a full range of roofing services for both residential and commercial properties. Our roofing solutions include complete roof replacements, roof repairs, emergency roofing repairs for storm damage, new construction roofing, and routine maintenance programs. No matter what your roofing needs may be, our team of skilled professionals will work with you to find the best solution for your property!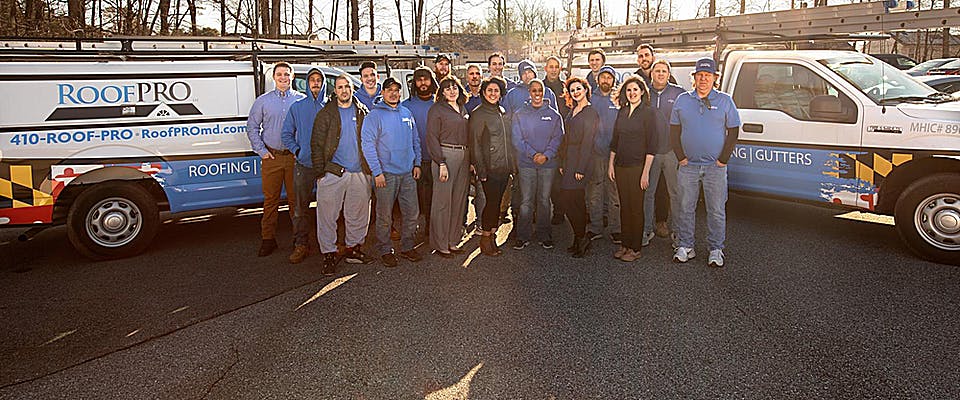 Residential Roofing Services in Montgomery County, MD
Your home is your most significant investment, and that's why it's essential to take care of it. At RoofPRO, a top-rated Montgomery County roofing contractor, we offer a wide range of residential roofing services designed to help you maintain the structural integrity of your home. Please keep reading to learn more about the trusted services we offer.  
Complete Roof Replacements and Roof Repairs
Complete roof replacements and repairs are essential for maintaining the integrity of your roofing system. A complete roof replacement consists of removing the old roof and installing a new one, which is necessary when the old roof has reached the end of its lifespan or has sustained extensive damage. Roof repairs are smaller-scale interventions that address specific issues such as leaks, missing or damaged shingles, etc. Both complete roof replacements and roof repairs are crucial for ensuring that the roof effectively protects you and your property for years to come.  
Emergency Roofing Repairs for Storm Damage
Emergency roofing repairs for storm damage are crucial for protecting a building and its contents from further harm. Severe storms can cause significant damage to roofs; the longer these issues are left unaddressed, the greater the impact of water damage and other problems creeping in over time. That's why it's essential to hire a trusted Montgomery County roofing contractor, like RoofPRO, who can provide prompt emergency roofing repairs in the aftermath of a storm! Reach out today for more information. 
New construction roofing is the installation of a new roof on a recently built structure. This process consists of selecting the right type of roofing material, designing the roof system to meet the building's specific needs, and installing the roof to meet local building codes and standards. It's essential to choose experienced roofing contractors for new construction projects, as they can help ensure that the roof is installed correctly, is built to last, and meets all necessary requirements. RoofPRO is a trusted Montgomery County roofing company with 19 years of professional roofing experience. Our team of skilled roofing contractors has experience with new construction roofing and can work with you to choose the right materials and design to meet your needs. Contact us today for a free consultation! 
Routine Maintenance Programs for Your Roof
In addition to our repair and replacement services, we also offer routine maintenance programs to keep your roof in top condition. These programs include regular inspections, cleaning, and other maintenance tasks to help prevent problems before they arise.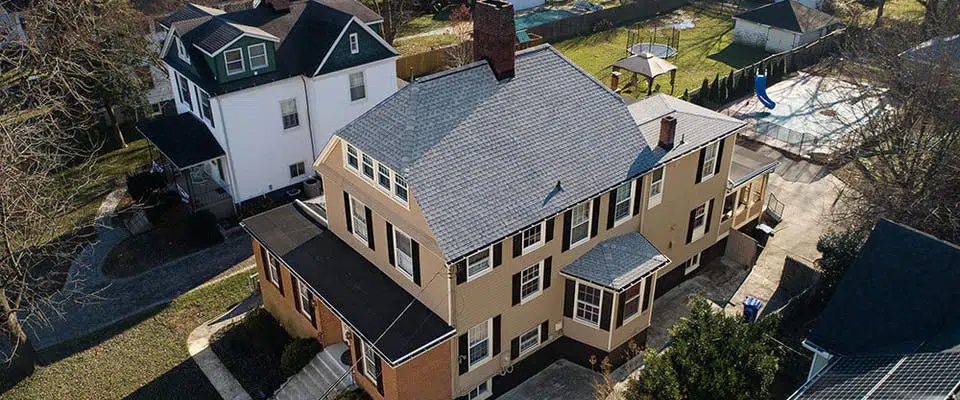 Commercial Roofing Services in Montgomery County, MD
As a business owner, you need to ensure that your roof is in good condition to protect your assets and employees. That's why it's essential to choose a reliable roofing contractor for your commercial roofing needs. At RoofPRO, we offer a range of commercial roofing services designed to meet the unique needs of your business and its property.  
Flat Roofing Repair, Replacement, and Installation
If you have a flat roof on your commercial property, you need a Maryland roofing contractor with the experience and expertise to keep it in good condition. Our team of roofing professionals has 19 years of experience with flat roofing repair, replacement, and installation. Contact us today for a free estimate on your next commercial roofing repair or replacement! 
Experience with Many Flat Roofing Types
Flat roofing is a popular choice for many buildings due to its cost-effectiveness and ease of installation. However, flat roofing systems also have their own set of challenges and require specialized skills to install and repair. RoofPRO's team of contractors have vast experience working with many different types of flat roofing systems, such as TPO and EPDM, and is equipped to handle the demands of flat roof installations and repairs.  
Additional Services from RoofPRO
At RoofPRO, we understand that your home or commercial building is more than just a roof. That's why we offer a variety of additional services designed to enhance the overall health and appearance of your property. Check out our other service offerings below!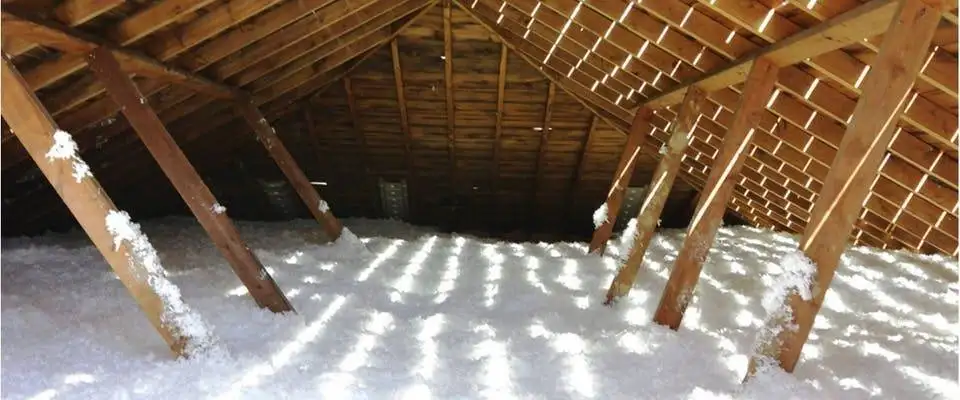 Attic Insulation and Ventilation
Your attic is an integral part of your home or commercial building. It's crucial to make sure it's properly insulated and ventilated. Attic insulation can help to improve energy efficiency, reduce noise, and prevent mold and mildew growth. At RoofPRO, we offer a variety of attic insulation and ventilation solutions to help keep your attic in top condition all year round. Contact us today for more information. 
Skylight Repair and Installation
(Residential and Commercial)
Skylights are a great way to bring natural light into your home or commercial building, but they can also be a source of problems if they're not installed or maintained correctly. 
That's why we offer skylight repair and installation services to help keep your skylights in excellent condition. Whether you need a repair or a brand-new installation, our team of professionals has the expertise to get the job done right!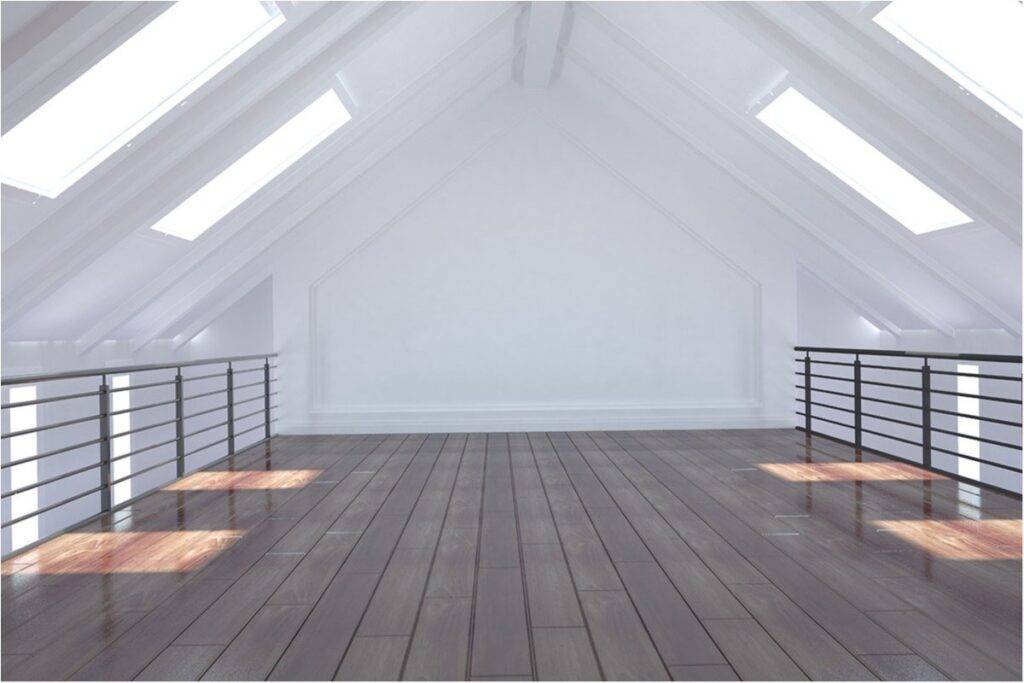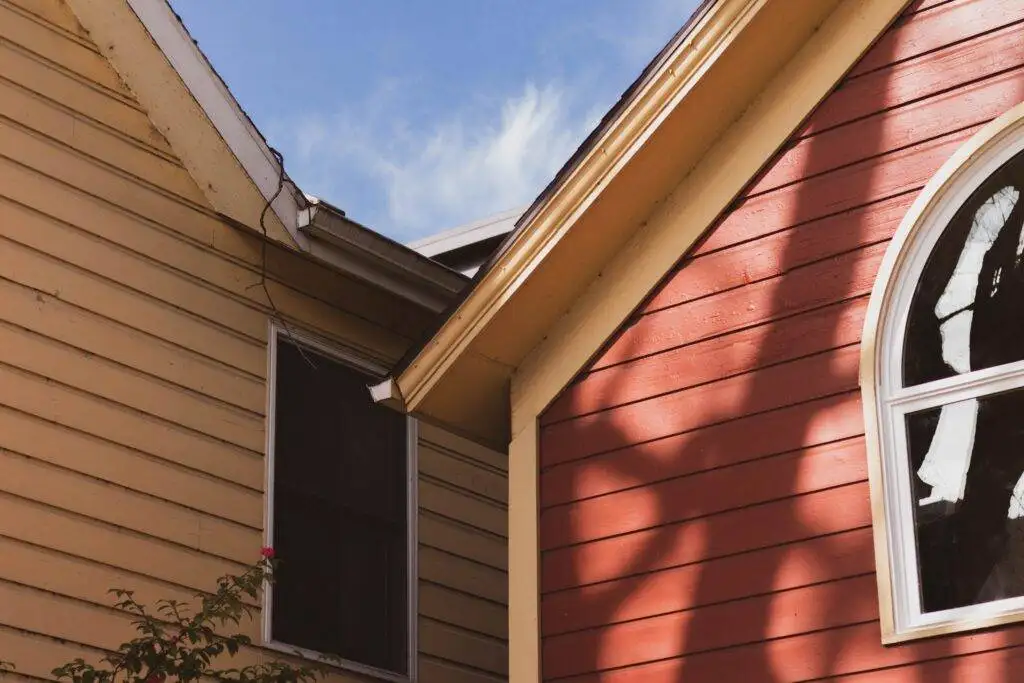 Services for Siding, Gutters, and Home Exteriors
In addition to roofing and skylights, we also offer services for siding and other exterior elements of your home or commercial building. 
Whether you need to repair or replace your siding, install new gutters, or make other improvements to your exterior, our team has the experience and know-how to provide the solutions your property needs.
Why Hire RoofPRO in Montgomery County, MD?

If you're looking for a reliable and trustworthy contractor for your roofing, skylight, or exterior needs in Montgomery County, look no further than RoofPRO! We are incredibly proud to serve Montgomery County and beyond with high-quality roofing solutions built to last. 
Contact us today for a free estimate! 
Professional Endorsements & Client Reviews
Marylanders far and wide have trusted RoofPRO with their roofing and exterior needs for the last two decades. We're proud to be professionally endorsed by top organizations in the roofing industry, such as the Better Business Bureau, Certainteed, and Owens Corning. These endorsements speak to our commitment to delivering high-quality work and providing excellent customer service to our Montgomery County clients.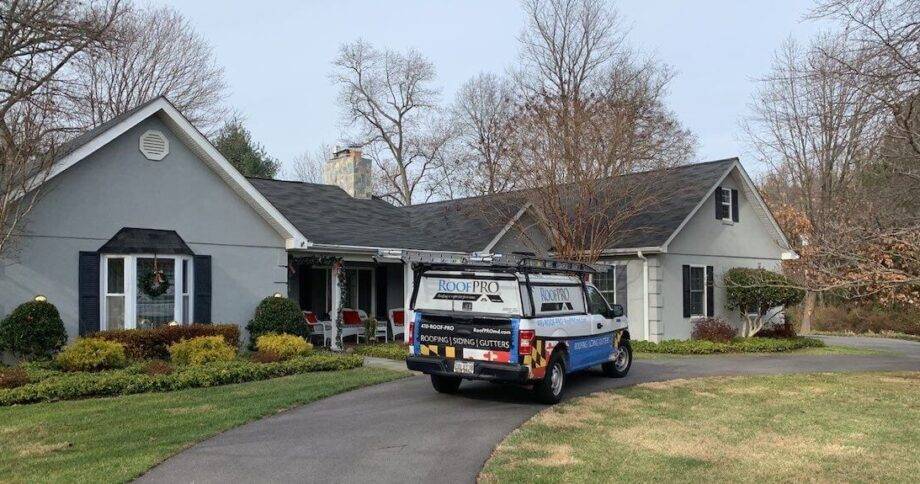 Experienced and Local Montgomery County Contractors Since 2004
With over 19 years of experience, our team of roofing contractors is well-equipped to handle any roofing, skylight, or exterior project you may have. We're also a locally based Montgomery County roofing company, which means we have a deep understanding of the specific needs and challenges faced by our clients in Central Maryland.  
If you're ready to get started on your next roofing or exterior project, reach out to our Montgomery County, MD roofing specialists today for a free estimate. As one of the top-rated roofing companies in all of Maryland, our team will work with you to develop a customized solution that meets your specific needs and budget. Contact RoofPRO today to learn more! 
Speak directly with one of our roofing experts for a free consultation