When illuminating your home, there's no substitute for natural light. Bringing the sun's rays into your home and easing the load for your light fixtures doesn't just brighten a room—it also brightens your mood. 
Unfortunately, not every house features a lovely picture window in the living room to bring in that light. Sometimes windows that would bring in that light aren't quite enough—trees and neighboring buildings can block sunlight, which leaves rooms darker than they should be. It may be that your best option to let the sunshine in is to illuminate your room from above. Learn more about sun tunnel installation brought to you by our experts at RoofPRO. 
Although not as well-known as skylights, the products from Sun Tunnel or SolaTube offer an exceptional way to channel natural light into your home. These products, available in flexible or rigid models, can illuminate even those hard-to-reach areas where natural light never seems to make its way in.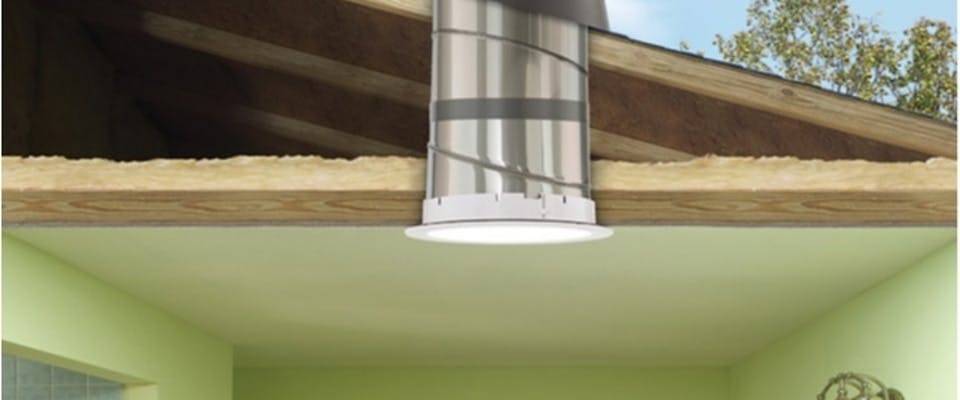 Tubular skylights and solar sun tubes from SolaTube are more than just skylights. The reflective surfaces within the tubes magnify natural light, allowing these relatively small roof sun tubes to punch well above their weight in illumination. While traditional skylights rely on the sun's current position to bring that light into your home, SolaTube's breakthrough technology uses solar cells to bank natural light—literally saving sunlight for a rainy day. When the sun cannot provide the light to your room that you need, SolaTube skylights pick up the slack with their solar-powered night lights. Consider SolaTube installation if your room needs consistent and natural light. 
The Velux Sun Tunnel provides roof-to-ceiling skylights with flexible paths and easy installation. Plus, the skylight experts at RoofPRO can complete Sun Tunnel installation in about 90 minutes—the time it would take to watch a movie. Sit back and enjoy the show while we help you live in a brighter, sunnier home. 
RoofPRO is proud to partner with these companies for SolaTube and Sun Tunnel installation.