When your roof shows signs of wear and tear, you may be tempted to try replacing or repairing it yourself and save on the high costs of a professional roofing company. However, roofing projects are much more complex than they might appear! Replacing a few shingles or doing simple repairs may seem straightforward, but there are many intricacies involved in proper roof installation and repairs; average homeowners may not have the skills or knowledge to execute these jobs effectively! 
Professional roofing contractors invest years of training, certifications, and hands-on experience to properly diagnose and fix roofing issues. While DIY seems appealing to avoid labor costs initially, attempting roof work without expertise or the proper safety equipment can be extremely dangerous for you and your home. Hiring professional roofers is often highly recommended over tackling jobs yourself! Read on to learn more about the pros and cons of DIY roofing. 
Potential Benefits of DIY Roofing
Despite the significant risks involved, some homeowners may still want to take on roof repairs themselves to try and save money. There are a couple of potential benefits to DIY roofing that may seem enticing on the surface. 
The main appeal of a DIY roofing project is the prospect of lower upfront costs by avoiding the labor expenses of hiring professional roofers. Homeowners will save significantly on the overall job by not bringing in a roofing contractor and doing the work themselves. However, this often leads to more costly repairs down the road due to improper installation! 
Complete the Project On Your Own Timeline
Another potential pro of DIY roofing is being able to schedule and complete the project entirely on your own timeline. Professional roofing contractors often have multiple jobs booked, and you may have to wait weeks or months until they have availability. Doing it yourself means you can start and finish the roof project when it's convenient for you.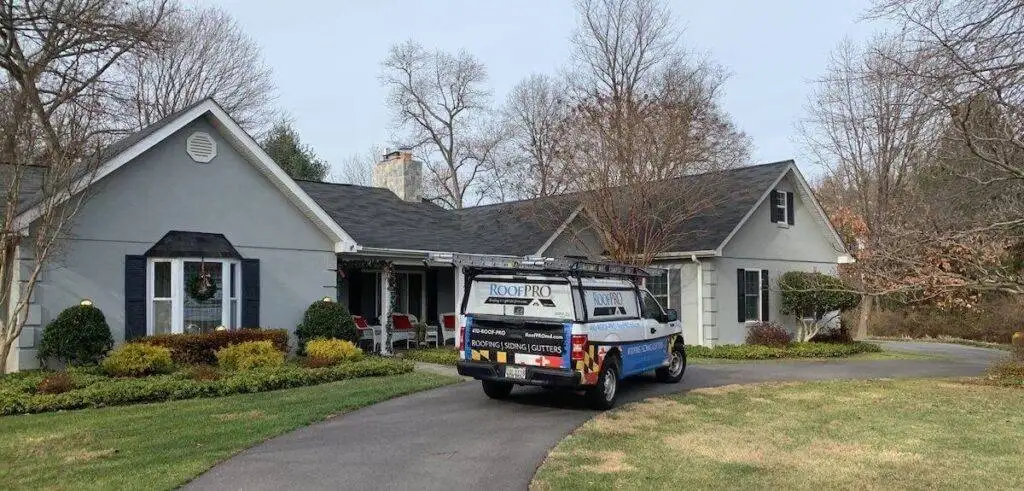 Cons of DIY Roofing Projects
Roofing requires precision up to the very inch. For example, a nail installed 4 inches from a valley is significantly more likely to cause a leak than one placed 6 inches away. So, the knowledge and skill of even installing a nail play a significant role. 
In most cases, the considerable dangers and drawbacks of DIY roof replacement or repairs far outweigh any potential benefits or cost savings. Read about a few cons to DIY projects down below. 
Roofing Can Be Extremely Dangerous
According to the CDC, "Each year in the U.S., more than 100 people die and thousands more are injured from ladder-related falls." Roofing involves many potential dangers, including heights, ladders, heavy materials, demolition, debris, sharp tools, and more. The risk of severe injury or death is genuine without proper safety training and equipment! Professional roofers invest heavily in specialized safety training and equipment to mitigate rooftop hazards. DIYers rarely take the necessary precautions, risking harm to themselves and their home. 
Roofing Requires the Right Tools, Skills, and Know-How
A properly functioning new roof requires getting many details right, from materials, slopes, underlayment, flashing, ventilation, and much more. Professional roofers possess the skills, knowledge, and experience to correctly identify issues and implement the appropriate solutions. As a DIY homeowner, gaining the technical know-how required for a seamless roofing project is challenging. Even small mistakes can lead to huge problems down the road! 
Incorrect Installation Can Lead to Many Other Problems
An improper DIY roofing job often leads to leaks, mold growth, rot, insect infestations, and other hazardous problems. Attempting to fix shoddy DIY work costs much more in repairs and replacements than doing it right the first time. Paying a professional, experienced roofer is a worthwhile investment to get your roof right for years to come. 
Professional Installation is Needed for Many Roof Warranties
Most roofing manufacturers offer material or workmanship warranties, but only if a certified professional roofer installs the roof. Doing the work yourself voids any product warranty that would cover defects! This leaves you with no protection or recourse for a failed DIY roof.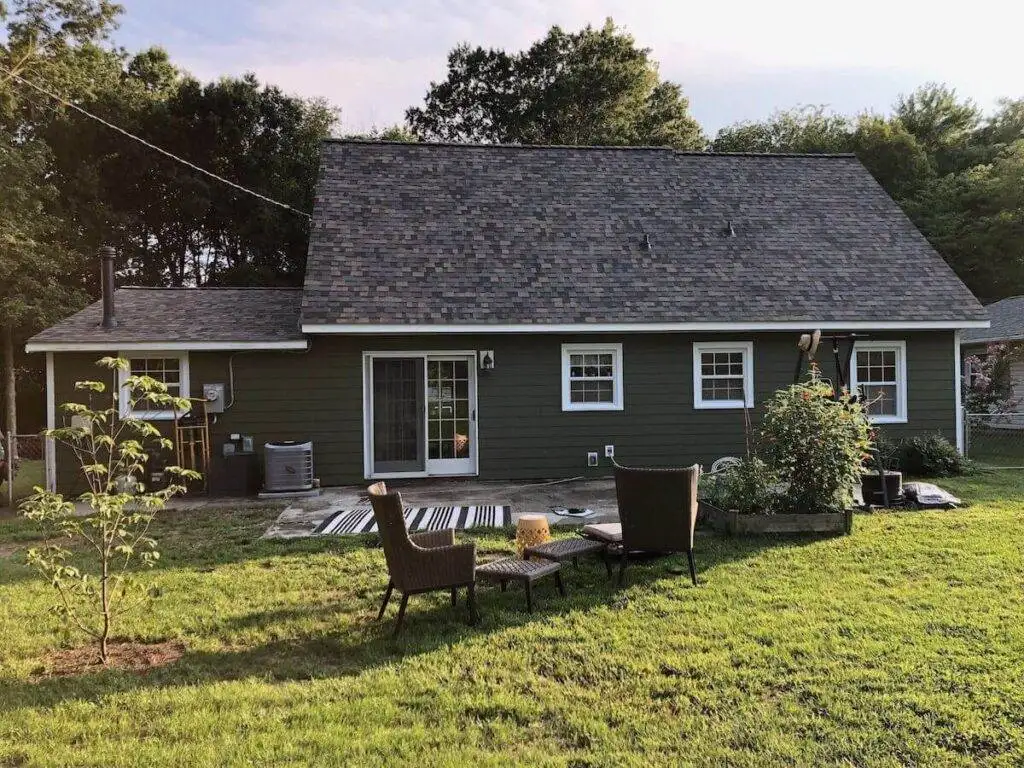 DIY Roof Replacement or Repair is Ill-Advised
Considering the long list of risks and disadvantages, taking on whole roof replacements or significant repairs without professional experience is highly ill-advised in most situations. Professionals have access to specialized tools, equipment, and materials that are not readily available or affordable for the average homeowner. Attempting intricate roofing work with the proper gear is more accessible and safer and can compromise the quality of work. 
Homeowners Might Be Able to Tackle Small Jobs on Their Own
In general, DIY roof work should be limited to minor repairs with minimal risks. This includes checking for damage after storms, replacing damaged shingles, clearing debris, and other essential maintenance. But use extreme caution and know when to call in a pro! 
Even if you can complete a DIY roofing project, there's a strong chance repairs or corrections will be needed in the future due to mistakes or flawed materials. This costs more in the long run than hiring a professional upfront. 
ROOFER'S NOTE: Safety First!
Even small roofing jobs require extreme caution. Make safety your top priority with appropriate gear and preparation; roofing work is inherently hazardous no matter what the project entails. Don't let an accident happen over a DIY project! Your safety is most important! 
Hiring a Professional Roofer is Highly Recommended
Hiring a professional roofer keeps homeowners safe and provides true peace of mind, knowing that the roof was installed correctly. Professional crews have the expertise, tools, and equipment to diagnose and fix any roofing issue meticulously. They know the proper techniques to seal out water and prevent leaks for years! No shortcut or DIY trick can replace quality workmanship. 
With a significant investment like a roof, why gamble with DIY uncertainty? A professional roofer's personalized approach looks at all factors – materials, ventilation, flashing, slopes, and more – to create a roofing solution tailored to each home and budget. Homeowner satisfaction is 100% guaranteed when you hire a pro! You can breathe easier knowing your roof is in trustworthy hands with experienced crews. 
Professionals Can Diagnose Problems and Solve Them Efficienctly
Seasoned roofers have a meticulous eye for spotting issues untrained homeowners can easily miss. They know how to thoroughly inspect every inch of your roof down to the most minor details. You may think you know exactly what the root cause of a leak or damage is, but there are often multiple hidden factors at play.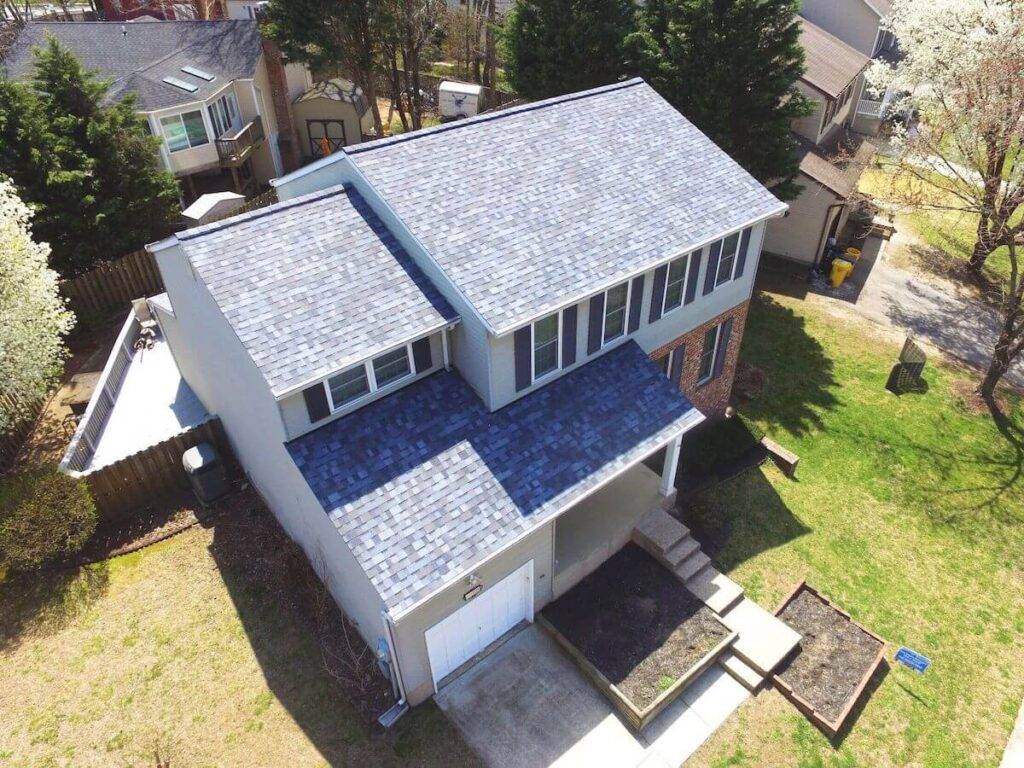 RoofPRO is a Top-Rated, Professional Contractor in Maryland
If you are looking for professional roof replacement or repairs in Maryland, choose an experienced and reputable roofer you can trust! RoofPRO has been proud to serve Marylanders far and wide for nearly two decades.
Trusted Roof Replacement and Repair Services
Our highly trained and certified roofing technicians have provided trusted roof installation, repairs, and replacements in Maryland since 2004. We only use top-tier roofing materials installed precisely to manufacturer specifications, so you get a roof built to last for years to come! 
Bringing Solutions to Home and Business Owners Since 2004
No roofing job is too small or too large for RoofPRO. Our skilled crews have collectively installed countless residential and commercial roofs over the past couple decades. We have extensive experience with asphalt shingles, metal, slate, flat commercial roofs, and specialty materials to bring home and business owners affordable solutions they are sure to love. 
Contact Us Today for a Free Estimate