We all know that, as homeowners, engaging in any new home improvement project can sometimes be a major headache. At the same time, however, it's important to maintain your house and make sure your exteriors are always in tip-top shape for both practical and aesthetic reasons! In this brief blog post, we'll go over some aspects and cost factors of siding repairs, maintenance, and replacements. Contact our trusted team at RoofPRO today for a free estimate! 
What are Some Cost Factors for Siding Projects?
If you're considering beginning a siding project but you're concerned about the financial difficulties involved, consider these four factors below that can influence the final price of a siding replacement, repair, or installation. 
The type of material you choose for your siding repair, replacement, or installation can have a massive impact on your overall costs. Some types of siding material cost significantly more than others per square foot. However, be sure to weigh other factors alongside cost when choosing a siding material for your home or business. You may find yourself frustrated and disappointed upon choosing a cheap, flimsy material for siding – it may perform poorly against inclement weather, moisture, pests, and the daily wear-and-tear impacting your home. 
Popular types of materials for homeowners include vinyl siding, fiber cement, aluminum, wood siding, and more. Vinyl is among the cheapest options, while more robust materials like fiber cement siding can drive up the total cost of your project. 
Size of Your Home (Square Footage)
Home size is also a major factor in the average cost of your replacement or repair project. The more space you need to cover, the more material you need to cover it – and the costs can pile up on a large home, even if you're working with the cheapest options for siding available to you.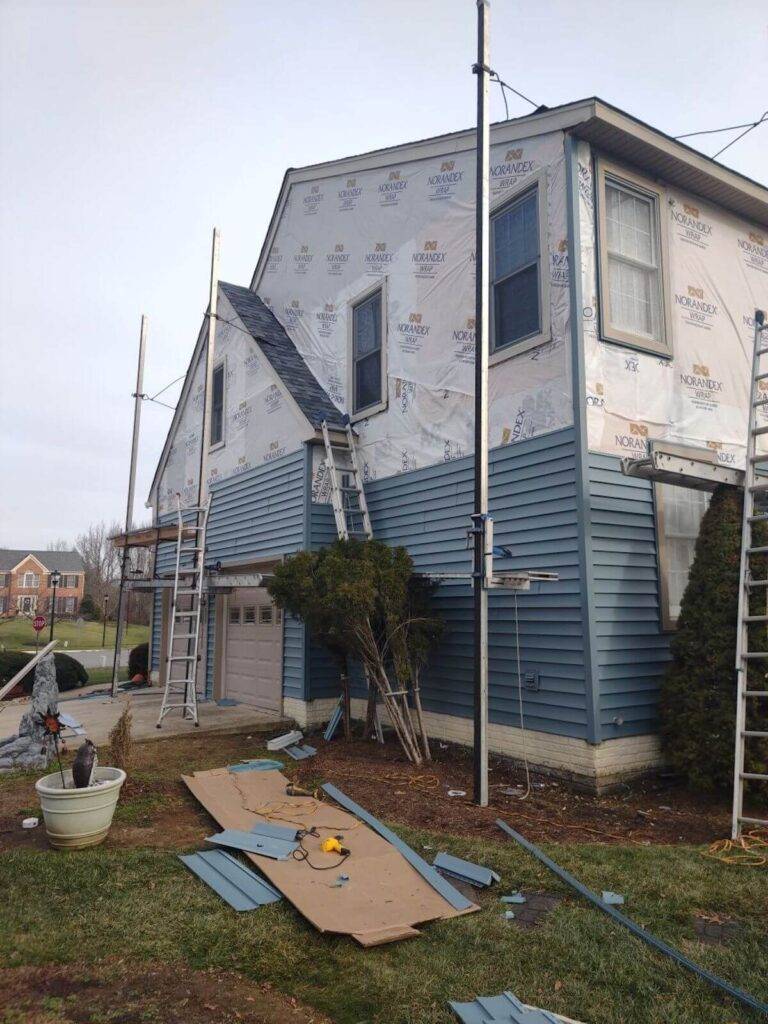 Removal of Your Existing Siding
Removing your current siding can add to your total when you're estimating the cost of your siding project. With the exception of new builds, you'll likely have to pay for the hours spent correctly removing your existing siding, which can take a while. Additionally, you'll need to pay for the additional treatments and sealing that a contracting team will likely conduct once they've removed all of the old siding, but before they install the new panels. 
Labor Costs of the Project
Another important thing to consider when contemplating your budget is the total labor and installation costs you'll incur from your siding project. No matter what it is you're doing, unless it is a total DIY project or you're having friends and family help you out, there will be an hourly or flat fee for labor. When you pay a siding contractor to repair, replace, or install siding, you're not just paying for the raw materials – you're paying for their knowledge, their experience, and their physical effort, too! 
Signs Your Siding Could Be Damaged
Wondering if it's time to embark on a new siding project for your home? Here are some signs that your siding could be in need of repair or replacement. 
Warped or Cracked Materials
Visibly warped or even cracked materials can be a sign that your siding has reached the end of its natural lifespan. Any number of external causes can cause your siding to buckle, warp, melt, or crack. Some common issues include water damage as a result of improper waterproofing, warping and melting as a result of high outside temperatures, and cracking as a result of rapid changes between hot and cold temperatures. Regardless of the cause, however, materials that appear damaged to the naked eye can be signaling much greater and more significant issues with your home's exterior.  
Faded Color and Lack of Curb Appeal
Another big sign that can indicate your siding needs to be replaced is a loss of color and a deteriorating appearance. Even if you can't put your finger on exactly what's "wrong" with your siding as you might be able to do in the case of cracking and warping, you may still be able to look at your home and clearly see that it doesn't look at attractive, fresh, or well-maintained as it did when the siding had been initially installed! As exteriors age, they begin to fade in the sun and look shoddier, signaling a need for a little sprucing up.  
RoofPRO Offers Top-Rated Siding Solutions for Homeowners
RoofPRO is proud to be a top-rated exteriors contractor with ample expertise in providing siding solutions to homeowners. Our team of experts is always ready to assist you in making your home the best it can be for years to come! 
Trusted Home Exterior Services for Marylanders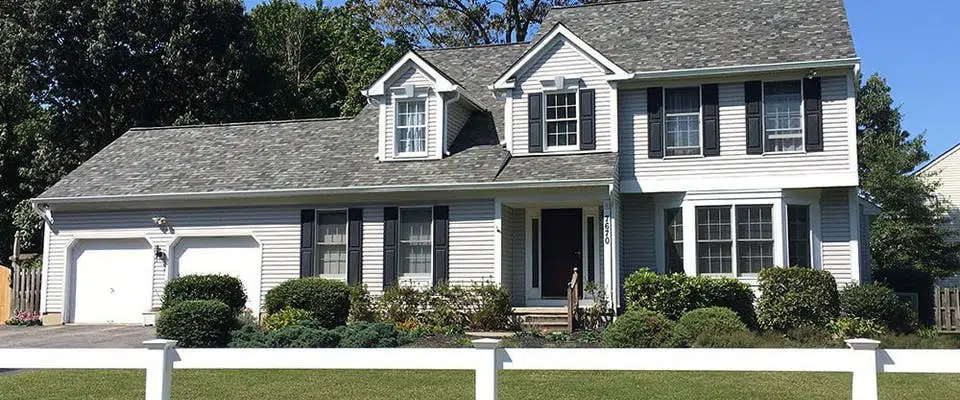 Expertise with Nearly All Siding Styles
Our team of experts has ample knowledge of all of the siding styles available to homeowners today. That means we can help guide you through the decision of choosing a siding material and installation style, assisting you in weighing the pros and cons of each one. Additionally, our contractors know exactly how to install each one to ensure that they function as effectively as they should.  
Routine Maintenance and Cleaning for Home Exteriors
In addition to repairs and replacements, our team offers routine cleanings and maintenance services to home exteriors. These regular treatments can help keep your home's exterior waterproof, in-tact, and looking great for years to come. 
How Much Do Our Siding Solutions Cost?
Every siding project is going to be different in terms of our clients' wishes, constraints, and goals – and as a result, every siding project is going to come with a radically different price tag. However, we can promise fair and reasonable prices for every single one of our siding services, no matter what it is! Contact our team today for more information. 
We Offer Free, No-Hassle Estimates for Our Services
Want to learn more about our prices and offerings before you commit to a new siding project? RoofPRO is proud to offer free, no-hassle estimates for all of our exterior services! Reach out today to get in touch with our top-rated team.