The exterior siding of your home takes a beating from sun, rain, snow, and wind year after year. Over time, this can cause wear and damage, making your home look dated and weathered. Siding that is cracked, warped, rotting, or just faded and discolored looks bad and can allow moisture intrusion that damages walls and your home's structure! 
Thankfully, new siding updates can provide a facelift for your home's exterior and restore its protective abilities. With so many types, styles, and brands of siding on the market, how do you choose what's best for enhancing your home's curb appeal and value? This article will explore today's most popular options in residential siding, from materials like vinyl, wood, and fiber cement to styles such as lap, shingle, and board-and-batten siding. We'll also look at the advantages of top siding brands so you can make the most informed decision on your next exterior renovation project! Read on or contact our team today for more information. 
How Do I Know if My Home Exterior Needs an Update?
The siding and exterior materials on your home face a constant onslaught from the elements – sun, wind, rain, snow, temperature fluctuations, and more. Over many years, this can cause visible signs of wear, damage, and aging on your siding. But how do you know when it's time for siding replacement? 
Below are a few clear indicators that will tell you a siding update is needed to restore and protect your home's exterior. 
Warped, Cracked, or Damaged Siding
Extreme weather, minor impacts, and normal shrinking and expansion of materials over decades can lead to cracked, warped, or broken house siding. Large cracks, holes, buckling, and warping mean your siding is no longer adequately protecting your home, potentially letting in moisture that can lead to water damage! 
While some natural fading over time is expected, siding that looks significantly faded, blotchy, or discolored typically means the protective finish has worn away. This leaves the siding vulnerable to moisture, rot, and other issues if left unaddressed. 
Issues with Mold Growth and Rot
While algae will commonly grow on siding, if you spot dark spots, or powdery white/green patches on your siding, this likely indicates mold, mildew, or wood rot. These problems will only worsen without maintenance or a siding update!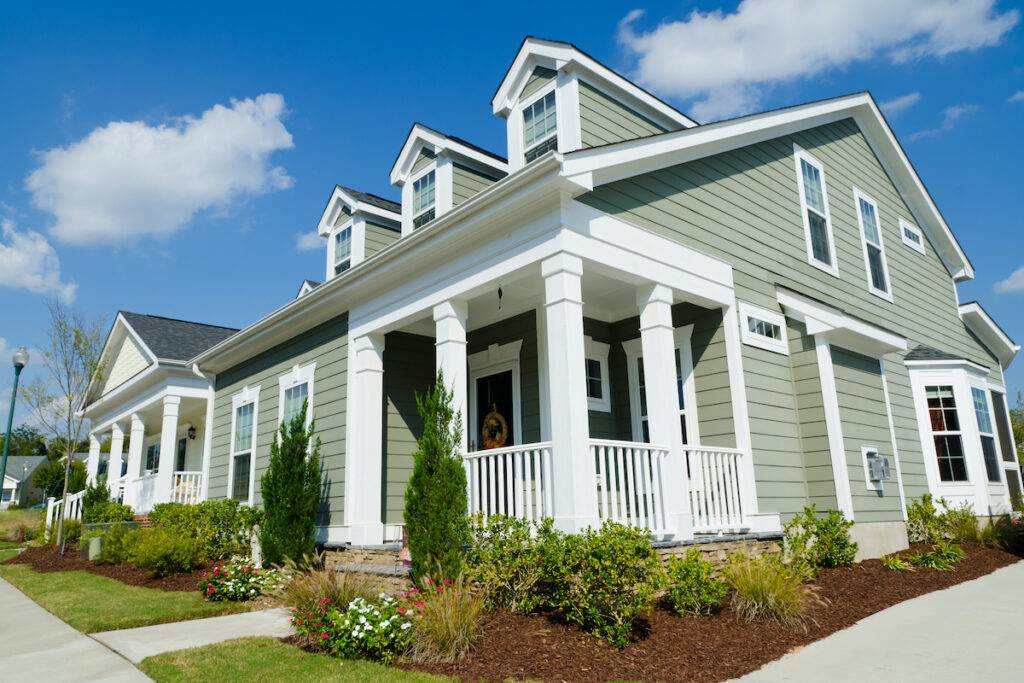 New Siding Can Bring Many Benefits for Your Home
Replacing damaged or aging siding restores the look of your home, increases curb appeal, and prevents costly repairs down the road. Other advantages can include: 
• Improved Energy Efficiency – New siding materials and proper installation help improve insulation and energy efficiency within your home. 
• Added Property Value – A beautiful, updated exterior can boost your home's value by as much as 15% for a potential return on investment when selling! 
• Lower Maintenance Needs – Modern sidings require little upkeep compared to aging, damaged siding. 
• Noise Reduction – New siding options can help reduce outside noise far better than older materials. 
• Moisture and Rot Protection – Fresh siding keeps water away from walls, prevents mold/mildew growth, and protects your home's structural integrity. 
Popular Siding Types and Materials for Homeowners
When it's time to replace old or damaged siding, homeowners today have numerous excellent options. The type of material used for your new siding impacts the overall look, durability, longevity, maintenance needs, and cost. Some of the most popular siding materials and types used by homeowners include the following. 
Vinyl is a lower cost, low maintenance option for homeowners. It has a life expectancy of a few decades when properly installed! The material resists moisture, dents, and warping. Vinyl siding comes in many colors and can mimic the look of other sidings like wood, brick, and stone. 
Fiber cement contains a mix of cement, sand, and cellulose fibers. It offers incredible durability, lasting 30 to 50 years on average! This fire-resistant material will not rot or crack and requires minimal upkeep. Fiber cement siding can withstand all weather conditions while providing excellent insulation. 
Natural or Engineered Wood Siding
Natural wood siding (cedar, redwood, and pine) provides unparalleled aesthetics and performance but requires proper maintenance, including staining/sealing over time. For a lower maintenance option, engineered wood can replicate the beauty of natural wood while resisting moisture, impact, and insect damage. 
While aluminum siding was a popular option decades ago, it's no longer a leading siding option because if how fragile it was to the elements and repairing compared to newer siding options. Metal siding, like galvanized steel, provides extreme durability and lasts 40-70+ years, but tends to cost more upon installation. Regular maintenance and painting are also recommended to upkeep its appearance.  
Brick siding is a good option that immediately boosts home value, it can last for generations! It requires repointing mortar over time but can provide excellent energy efficiency and weather resistance. Thin brick veneer wall layers are a lighter, more affordable brick siding alternative as well.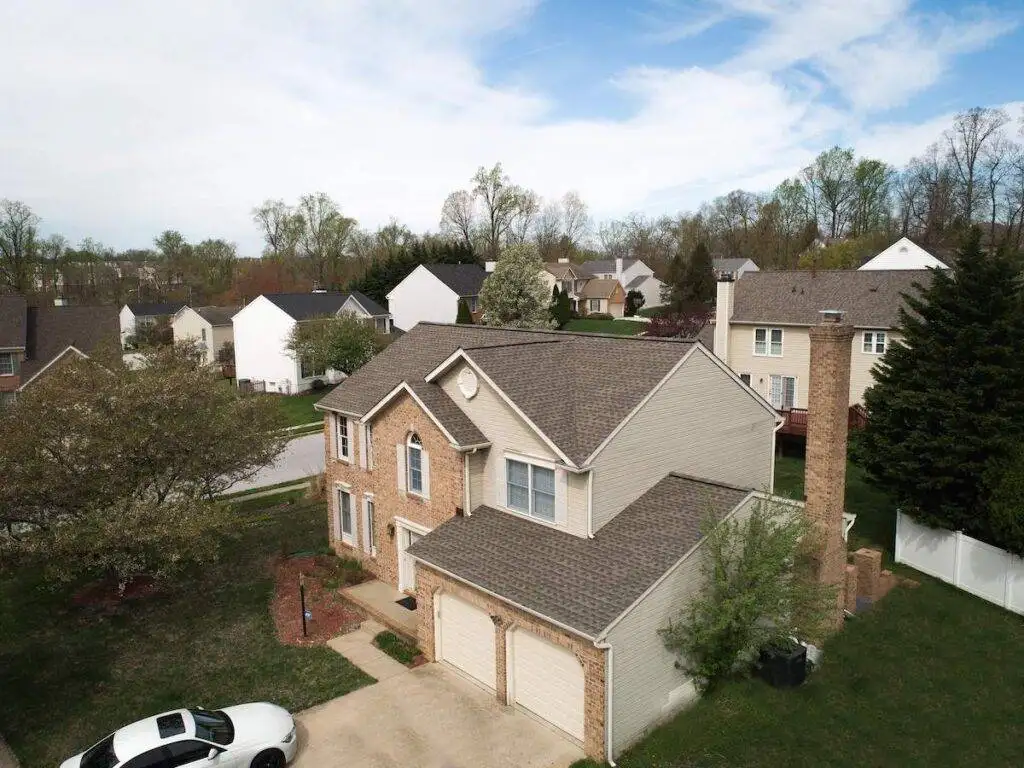 Both natural and faux stone veneer sidings add instant visual appeal to any property. Natural stone remains strong for generations with resealing but can cost more over time. Manufactured stone veneer replicates the look at a lower price point and lighter weight but has a shorter lifespan of around 50 years. 
In addition to choosing a siding material like vinyl, wood, or fiber cement, the style of your home's siding can impact the look, feel, and performance of your home's exterior. While material determines the durability and maintenance needs, the siding's style makes a big difference visually! Several classic siding styles remain popular choices among homeowners today. 
Each style has aesthetic appeal and strengths that work for specific home architectures and owner preferences. Considering the style along with the material ensures you get the absolute best match for both form and function! 
Lap siding is a classic style where horizontal boards slightly overlap one another. Vinyl and fiber cement lap sidings are common choices that provide excellent protection for homeowners! The overlapping design allows room for expansion and contraction of the siding materials. 
Shingle siding comprises small, flat rectangles stacked vertically like roof shingles. The staggered layers and grooved texture provide visual interest. This style is common with composite wood and cedar shingle shake siding varieties, helping to resist moisture damage over time. 
Boards are installed vertically with small batten strips covering seams. This rustic siding style provides contrast through the wide boards and visible trim; it allows older homes to retain their historic charm! 
Popular Brands Include James Hardie, Norandex, and CertainTeed
When researching siding options, you'll notice the same brand names popping up repeatedly for their exceptional quality, value, and variety of offerings. These leading manufacturers have outstanding reputations for producing durable, visually appealing sidings homeowners love: 
• James Hardie – The #1 brand of fiber cement siding, known for durability and stain-resistant ColorPlus technology. 
• Norandex – A leading vinyl siding producer with options replicating cedar shake, charcoal slate, stucco, and more.  
• CertainTeed – Offers vinyl, fiber cement, and polymer shake siding well-rated for impact resistance and aesthetics.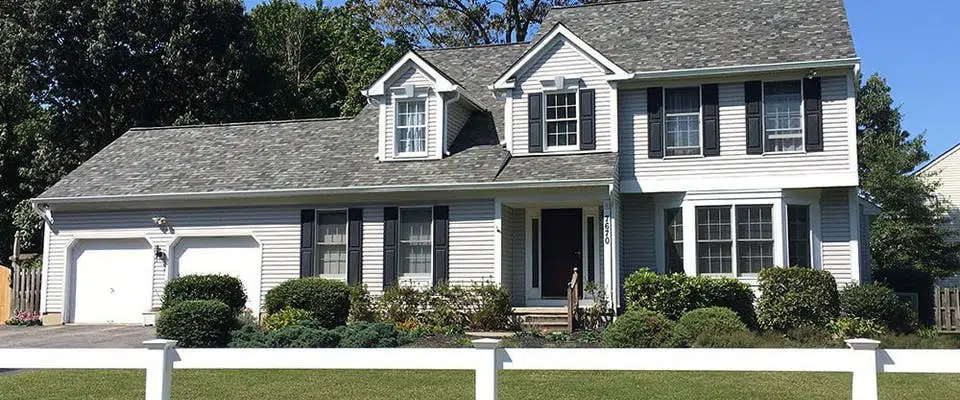 RoofPRO is a Top-Rated Home Exterior Contractor in Maryland
When it's time to take on a significant home improvement project like siding replacement, you want to have an experienced, reputable contractor you can trust to get the job done right! Here in Maryland, RoofPRO is proud to consistently stand out as a leading home exterior contractor with exceptional expertise in installing all types of quality sidings. 
When you choose RoofPRO as your siding installation company, you can rest assured knowing you will get a beautiful, long-lasting exterior transformation you'll love for years to come. Reach out today for a free estimate! 
We Have Two Decades of Localized Experience
For over 20 years, homeowners across the state have depended on RoofPRO for craftsmanship, professionalism, and outstanding results you can feel good about! Our team has served hundreds of satisfied homeowners in Maryland; we use this knowledge and experience to recommend the best siding and exterior solutions for your unique home. 
Expertise with Nearly All Siding Types
From vinyl and fiber cement to engineered wood, metal, brick, and stone veneer, RoofPRO has installed virtually every type of siding available today. We stay current on the latest products and technologies while offering trusted classics that homeowners love! 
Solutions for Roofing, Windows, Gutters, and More
We provide complete exterior renovation services, not just siding. This includes our top-rated solutions for roof replacement and repairs, new gutters and gutter guards, window installation, insulation, and more. Check out our full list of solutions here. 
Contact Us Today for a Free Estimate
If your home's siding appears damaged, faded, discolored, or dated, now may be the ideal time for an upgrade. RoofPRO provides free estimates on all of our trusted exterior services; contact us today to get started!