Commercial roofing systems come in a staggering array of shapes and sizes. As a business owner or property manager, deciphering which roofing solution will work best for your commercial property can take time, especially with all the conflicting information circulating online. At RoofPRO, Maryland's top-rated commercial roofing provider, we've compiled a complete guide to the most popular commercial roofing systems to help you get started! Read on to learn more! 
Commercial Buildings Typically Utilize Flat Roofing
Out of all the available options for commercial buildings on the market, the most popular choice by far are flat roofing systems. When you stack the durability, longevity, and usability of flat roofing compared to almost any other roof system, the numbers speak for themselves. 
Flat roofing is a specific type of roofing system that looks as though it has no slope to it but actually does. Many residential roofs are steeped or pitched at angles between 14 and 36 degrees, while flat roofing systems are usually angled at 10 degrees or less. This lower angle offers many advantages, particularly for commercial buildings: flat roofs are easier to access and repair and can be used to support foot traffic and additional HVAC equipment due to the lack of slope.  
Flat Roofs vs. Sloped Roofs
Flat roofs and pitched or sloped roofs each have their purposes, and there are times when one or the other may be better suited for a particular building style or climate. For example, flat roofs collect more water and snow than pitched roofs, which shed any accumulated precipitation. As a result, commercial buildings in rainy or snowy climates often rely on drainage systems to compensate, which isn't necessarily a viable solution for most homeowners. 
Flat roofs are also ideal for specialized uses, such as providing support walkways for maintenance personnel, roof-mounted equipment, and even large solar panels. Most homeowners only need their roofs to protect them from the elements and be relatively low maintenance, so they turn to sloped roofs for an alternative.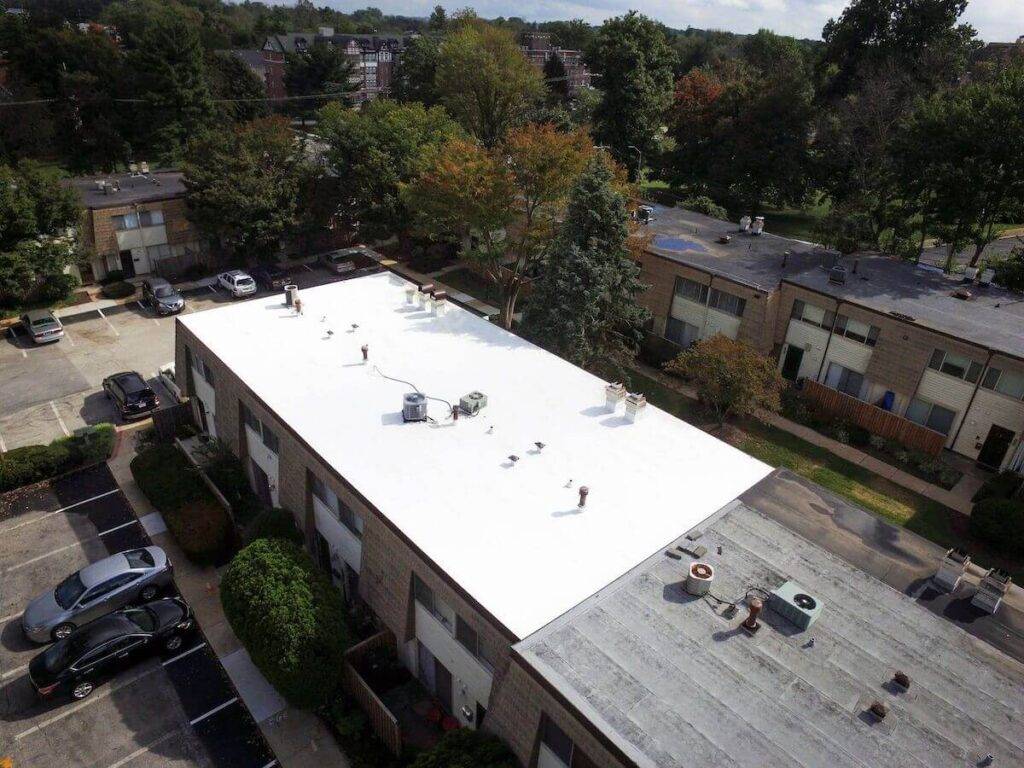 What is a Warm / Cold Roof?
"Warm" and "cold" roofs refer to how a particular roofing style is insulated. Warm roofs have insulation installed above the roof deck, which helps reduce condensation and can eliminate the need for attic or crawlspace ventilation. A professional roofer will recommend warm roofing for flat roofs because building code and manufacture recommendations. 
Insulation and roof venting matter in both cold and warm weather climates since extreme temperature swings and environmental heating and cooling can significantly impact humidity, condensation, and water vapor where the climate-controlled air collides with the cooler temperatures outside.
Cold roofs, on the other hand, have insulation installed below the roof deck, which then require a ventilation system to prevent problems such as: increased condensation, mold growth, and ice damning.
Benefits of Installing a Flat Roof
Over the years, flat roof systems have reliably proven to be the ideal choice for most commercial properties for a few undeniable reasons. In general, flat roofs are more cost-effective, easier to install and repair, and can be energy efficient. Flat roofing also offers increased functionality compared to sloped roofs and offers the flexibility to adapt to your business needs, from heavy-duty roof-mounted HVAC equipment to strut support for warehouses, personnel walkways, and more. 
In terms of pure surface area, flat roofs can use less material than pitched roofs because they go straight from edge to edge without the need to rise, slope to a point, then come back down. Yet flat roofs can cost more because the quality of material needs to be stronger and there are often more details to flash. The material needs to be stronger because water is more likely to pond for up to 48 hours after a rain, compared to a steep slope roof, where the water runs off quickly. Plus, with additional drains, parapet walls and stands for HVAC equipment, there are more details to flash and work around, which in creases the amount of time and material needed.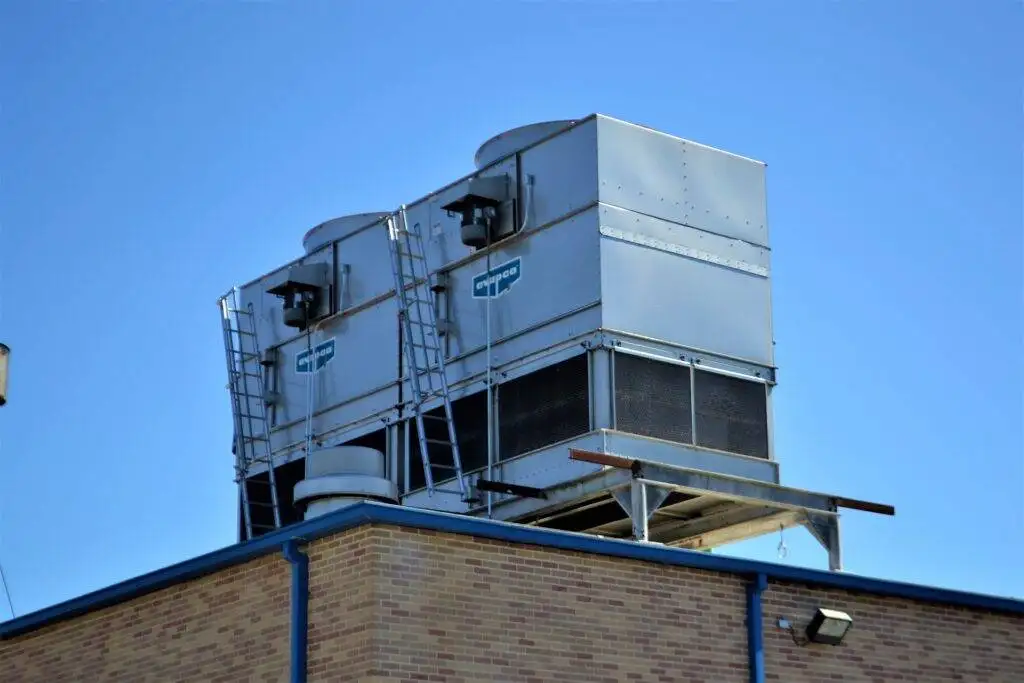 Functionality and Usability
Flat roofing systems offer unmatched functionality and usability; they can be adapted to address almost any commercial need your business might come across. 
In addition to flat roofing's inherent strength, durability, and energy efficiency, your commercial roof can be built to support heavy amounts of foot traffic for staff or maintenance personnel, row after row of commercial equipment like air movers or HVAC systems, and even green roof solutions like solar panels or "green spaces" which can help control the temperature on the roof's surface and offer an additional space for employees to make use of.   
Flat Roofs Can Be Convenient for Maintenance
Another benefit of the simpler construction used in flat roofing is the ease of maintenance. While every kind of roof is going to need routine maintenance over time, a new flat roof helps minimize the amount of work you have to do to keep your investment going strong. Flat roofs are easier to traverse, making cleaning, routine maintenance, and inspection simpler and safer than conducting the same kind of work on pitched roofs. 
Are There Any Drawbacks to Flat Roofing?
Flat roofing systems offer some incredible advantages for commercial properties, especially compared to sloped or pitched alternatives. While they make a worthwhile investment, there are a few drawbacks worth considering – the primary ones concern the roof's slope. While you won't have to worry about some of the headaches that come with sloped roofs, flat roofing can come with its own set of unique challenges. 
Water Drainage Can Be an Ongoing Factor
By far, the largest concern that accompanies flat roofing is water drainage. Water drainage isn't an issue on a sloped or pitched roof – precipitation slides down the slope and off the roof, whether a gutter is there or not. On the other hand, flat roofing usually requires some kind of drainage system to accompany it, especially if the slope is nearly completely flat. If drainage isn't accounted for, water ponds can develop in the "low spots," which can, in turn, lead to leaks, cracks, and other forms of water damage over time. Whether you're installing a brand-new flat roof or retrofitting an old roof, proper drainage is essential and can lead to additional costs and maintenance. 
Tough to Repair without Professional Help
The other potential drawback with flat roofing is the repair process. While flat roofing materials are known for being tough and durable, something is bound to break and need repair sooner or later. Due to the specialized nature of flat roofing construction and unique layering, making repairs is typically beyond the abilities of untrained roofing professionals. 
This can mean that seemingly simple fixes can require an additional bill, but the downside isn't all bad – a professional should perform the vast majority of roofing repair work in the first place, and many commercial properties budget for facility repairs of this type.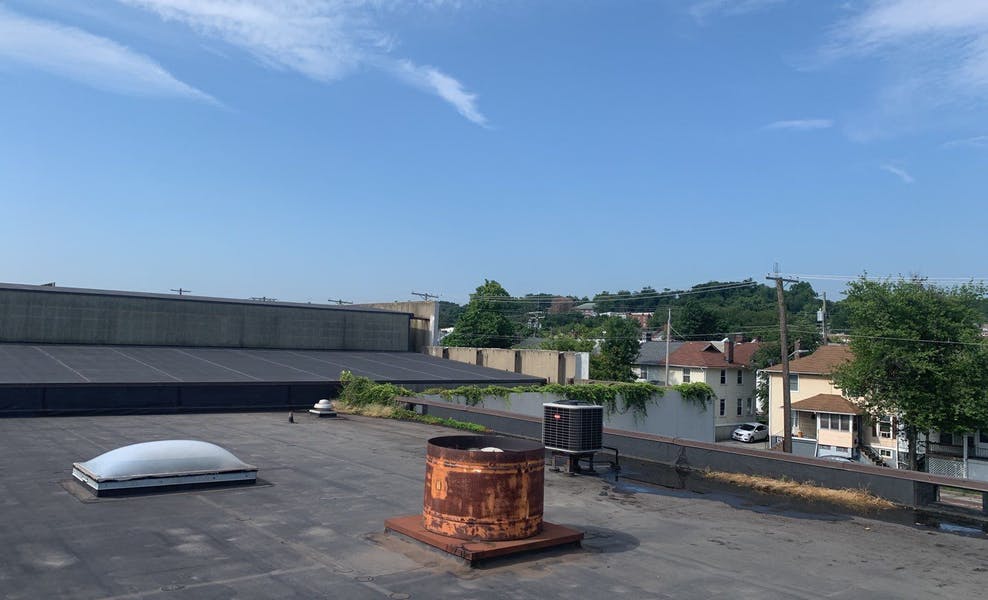 Common Flat Roofing Systems and Their Materials
Just as residential pitched roofs are available in a wide variety of roofing materials like asphalt shingles, slate, and metal, flat roofing systems are offered in several different styles, each with its own pros and cons. Flat roofing materials are often a key element in a particular design or system, so while there may be some overlap, each roofing system has been designed from the deck up with a particular construction method and roofing material in mind.  
Built-Up Roofing has been around for several decades and is both one of the oldest used and most popular flat roofing materials. BUR roofs are built by stacking several layers of fiberglass, felt, and asphalt to create a solid and waterproof covering. After the layering is complete, the top of the roof is covered in small stones, gravel, or another kind of chipped material to provide the roof protection from ultraviolet rays, increased fire resistance, and additional weight. Tried and true, built-up roofing is one of the most durable and cost-effective flat roofing solutions and can last as long as 30 years with regular care and maintenance.   
These flat roofing systems have gained some traction in the last several years as a simpler, more watertight alternative to other BUR styles. As the name implies, single-ply membranes are roofing systems built from a single layer of thick, water-resistant material. This means fewer seams are created throughout the installation process, resulting in a more watertight and durable seal with less potential points of failure. Single-ply membranes can be more expensive than their BUR counterparts but are available in a wide variety of thicknesses to suit varying needs.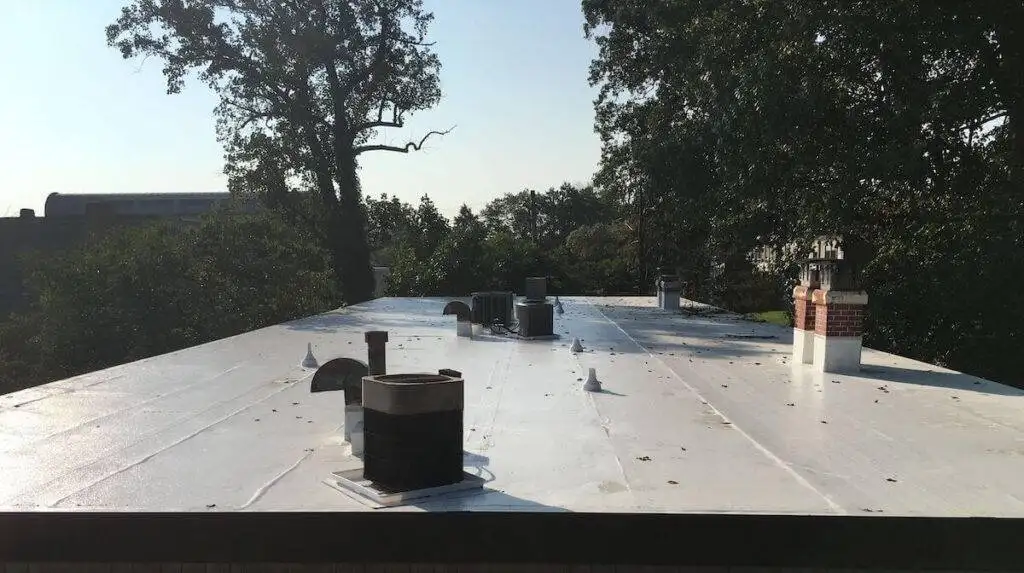 Modified Bitumen (or Polymer Modified Bituminous Materials)
Like built-up roofing, Modified Bitumen roofing systems use asphalt as a base, but instead of felt or fiberglass, the asphalt is reinforced with layers of modified bitumen and polymers to enhance the roof's durability, strength, and elasticity. Modified bitumen roofing provide resistance to tears and punctures, and can last up to 20-years with the right care and maintenance.  
Thermoplastic Polyolefin (TPO)
Thermoplastic polyolefin, often referred to simply as "TPO," is a single-ply roofing system that was specifically designed for flat roofs. The primary advantage of a TPO roof is its ability to reflect UV rays and increase a building's energy efficiency. This helps reduce environmental costs for commercial property owners and makes the building more comfortable in the hot summer months. Additionally, TPO roofs are resistant to ozone and many types of chemicals, lightweight, and typically come in the color white to help lower the roof's temperature.  
Ethylene Propylene Diene Monomer (EPDM)
While many flat roofing options are made from some combination of asphalt, polymers, and other materials, EPDM (ethylene propylene diene monomer) roofing is made from a synthetic rubber material that gives this option incredible resistance to temperature extremes, UV rays, and chemicals along with outstanding flexibility and durability. EPDM rubber membrane is applied as a single-ply sheet, making installation quick and relatively straightforward. The fastening solutions also allow the rubber membrane to be installed on many kinds of pre-existing roof decks, like wood, metal, or concrete. Rubber roofing can last at least 30 years, depending on the climate, though some styles have been known to last longer! 
Metal roofing systems are common among industrial style buildings such as warehouses. They provide commercial buildings with legendary durability and lifespan. Today, galvanized steel, copper, aluminum, stainless steel, and tin are the most commonly used materials for metal roofing. While they can be expensive, all of these metals have incredible resistance to heat, cold, high winds, and impacts and can last for several decades while offering a unique aesthetic.  
RoofPRO Provides Top-Rated Commercial Roofing Services
Whether you know exactly what kind of commercial roof will work best for your business or you're just getting started and have questions, RoofPRO is your go-to choice for top-rated roofing solutions. For nearly two decades, we've been providing industry-leading commercial roofing services for businesses of every shape and size throughout Central Maryland and beyond.  
Trusted Roofing Professionals Since 2004
For the past 20 years, RoofPRO has worked to develop a reputation for outstanding customer service, undeniable results, and an untouchable work ethic. 
Our commitment to providing trusted and reliable roofing services for our community has helped us become a leading local name in the commercial roofing industry, and we believe the results speak for themselves! 
We are Proud to be a Local Contractor for Maryland
At RoofPRO, we're proud of the work we've been able to provide for the outstanding community we're lucky enough to live and work in. 
Our wide range of roofing services has helped us be an asset to local businesses, who in turn support us so our community can grow together.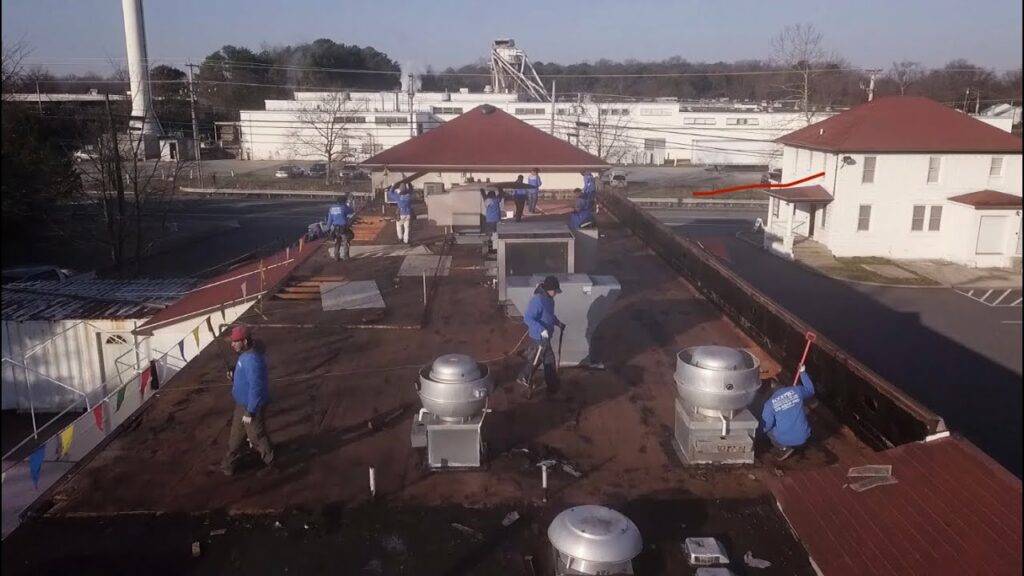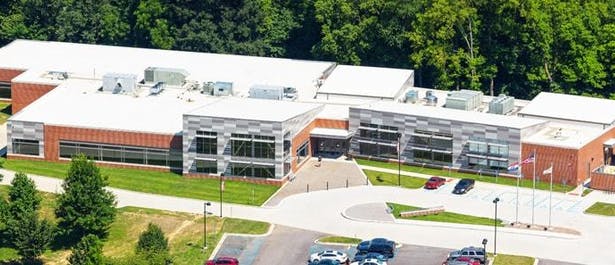 Flat Roof Repair, Installation, and Maintenance
Our comprehensive flat roofing solutions include installation, repair, and maintenance services designed to meet a wide variety of commercial roofing needs. We are licensed, trained, and certified to work on all major flat roofing systems, including BUR, Modified Bitumen, Single-Ply Roofing, and more, so whatever your commercial roofing needs are, we're all but certain to have a match! 
Additional Commercial Roofing Solutions (Skylights, Drainage, etc.)
Our top-rated services don't stop at just your roof itself. We also provide additional services designed to keep your roof performing its best year after year, from comprehensive installation and repair for drainage systems to skylights and more.
Contact Us Today for a Free Flat Roofing Estimate
To learn more about what flat roofing style would make the best fit for your commercial property, contact us today for a free estimate! We'll work with you every step of the way to determine your roof's needs and develop a plan to meet them. 
Reach Out Today for Top-Rated Flat Roofing Solutions!
We've been Maryland's go-to roofer since 2004; contact us today for a free estimate!