If you were to fly over almost any inhabited part of the United States and look down at the houses below, odds are most of them will be covered with asphalt shingles! By far the most popular roofing material in North America, asphalt shingles cover as many as 75% of homes throughout the U.S. in one style or another. But why are they so popular?  
Asphalt shingles owe most of their popularity to the value they offer compared to their cost. As far as roofing materials go, shingles are one of the least expensive options on the market. Yet, despite their low cost, they offer a durable, energy-efficient, customizable, and easy-to-repair roofing solution that appeals to homeowners nationwide. In this guide, we'll look at the benefits of asphalt shingles in deeper detail to help you decide if they're the right fit for your home in Maryland. 
What are Asphalt Shingles?
Asphalt roof shingles are a specialized kind of roofing material that uses asphalt to waterproof your home against the elements. Modern shingles consist of a layer of fiberglass that is covered with a layer of asphalt and added granules to improve the material's waterproofing and overall durability. Shingles are installed on top of a roof deck in a single layer of overlapping rows and, combined with drip edges and sloped lower edges, provide increased leak protection for your home. Compared to other roof coverings, asphalt shingles are cheap and easy to install, but their affordability doesn't make them any less durable or long-lasting than their alternatives! In fact, asphalt shingles are some of the toughest roofing materials on the market, and the combination of their low cost and toughness makes them a popular choice for homeowners throughout the United States. 
Popular Material for Residential Roofing
Shingled roofs are by far the most popular roofing material for residential properties in the U.S. In fact, some estimates say that more than 75% of the country has asphalt shingles on their home! While no small part of this popularity is due to their affordability and durability, asphalt shingles offer plenty of other benefits that, when considered together, explain why most homeowners choose them to protect their homes. In addition to being less expensive than other roofing options, asphalt shingles offer proven energy efficiency and are available in a staggering variety of styles, designs, and colors. Some of these styles look so unlike traditional asphalt shingles that you can't even tell the difference from the street!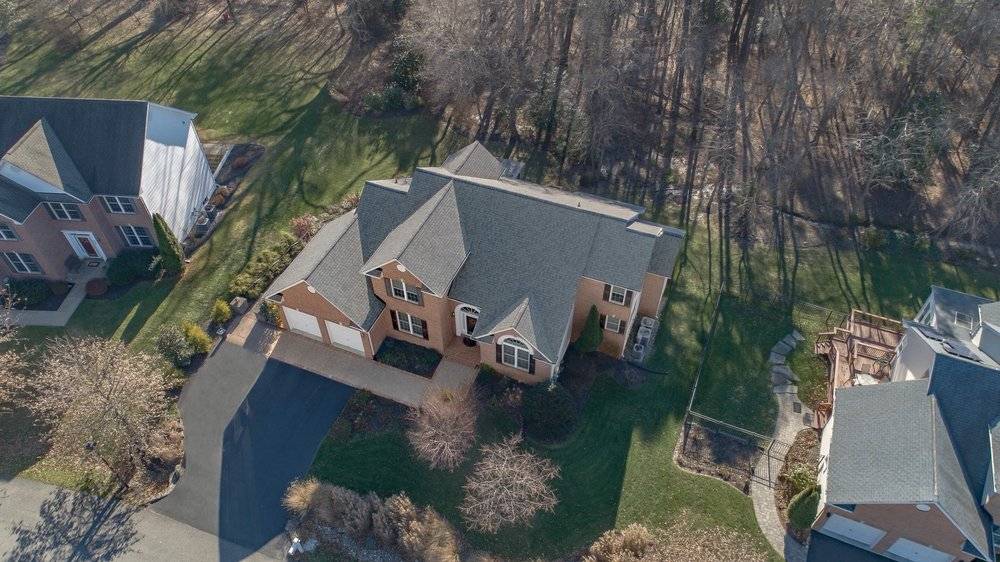 What are the Benefits of Installing Asphalt Roof Shingles?
When your home has a sloped roof, making the investment in an asphalt shingle roof can offer considerable benefits in addition to lowering the costs of repair and installation. Asphalt shingles are highly cost-effective, durable, and energy-efficient, along with being excellent at preventing water damage. Additionally, asphalt shingles are available in a wide variety of colors, styles, and designs, so they can be designed to match nearly any homeowner's dream. Even better, if you have any DIY skills, most asphalt shingles can be repaired or replaced relatively easily, saving the costs of hiring a contractor to fix a single shingle.  
Cost-Effective and Durable
Asphalt, one of the primary materials used to create new shingles, is an excellent water-proofer, which makes it a great choice to protect your home! On top of that, the design and installation methods used to build asphalt shingled roofs result in substantial wind resistance; when thunderstorms (or blizzards in cold climates) bring high winds and heavy rains, you can trust that the damage to your roof will be minimal. The best part about this durable, long-lasting material is arguably the cost. On average, asphalt shingles cost far less than other roofing materials to install and repair, so if budget is your main concern, they're likely the best choice for you and your home. 
Versatility with Design and Color
Due to their popularity, asphalt shingles are incredibly versatile in terms of their available designs, colorways, and styling. They're available in an almost infinite variety of options to suit nearly any home or roofing need, from the classic black asphalt look to designs that look like slate, wood, and more. Even if you pick a simpler design, the colors of the shingles can be adjusted to match your siding or other home aesthetics, enabling you to bring your dream home to life exactly how you imagine it! 
Ease of Installation, Maintenance, and Roof Repair
Roof shingles are simple and easy to repair or replace, even with a minimal set of DIY skills and tools. While installing a brand-new shingled roof, complete with starter shingles and strip shingles, might be too large of an undertaking for most homeowners, maintaining and repairing one is relatively straightforward and inexpensive! All of this results in less headache, lower costs, and a much smoother ride throughout the roof's lifespan.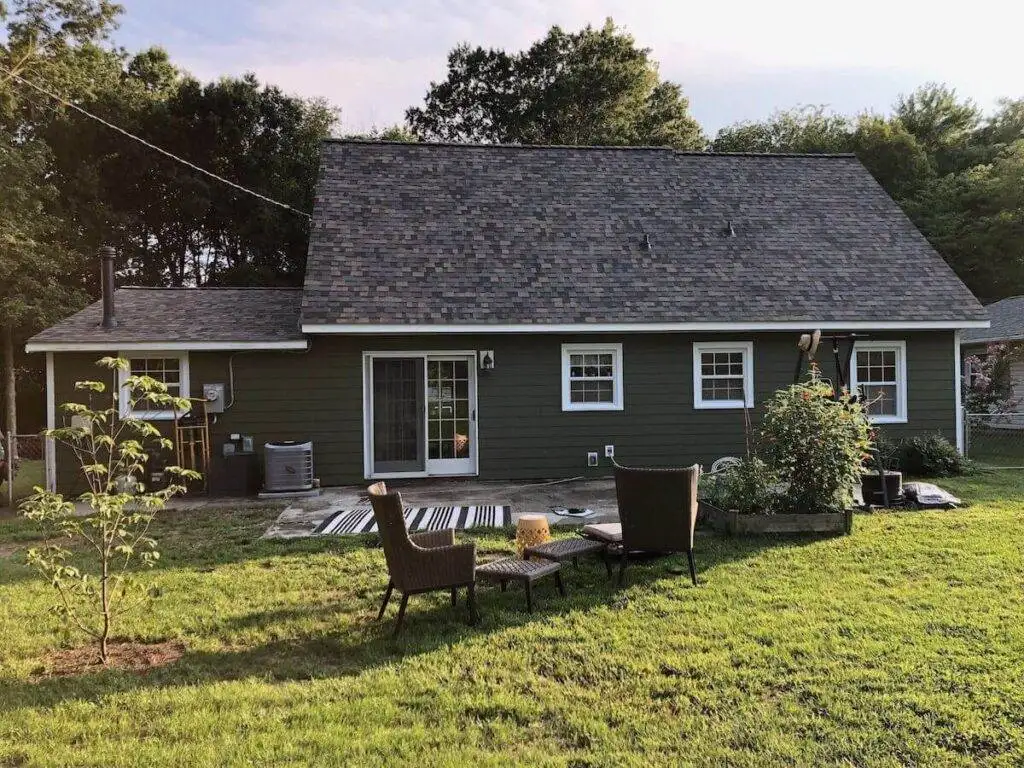 What are Some Different Types of Asphalt Shingles?
Most people are familiar with the more common types of asphalt shingles – the black, granular design on countless roofs across the country – but there are a few additional specialty types of shingles that might be a better fit for your roof, depending on your needs. Because of the differences in construction and installation methods, some of these shingle types may be more or less expensive than the standard versions, so deciding which one is right for your home will, like with most roofing work, come down to a mixture of your budget, your roofing needs, and the aesthetics you're going after. 
Three-Tab Asphalt Shingles
Three-tab shingles are the least expensive type of asphalt shingles, but the cost savings come with a trade-off. These shingles are the thinnest type on this list, which makes them easy to install but limits their durability and overall lifespan. They're also less resistant to wind damage, which might not make them the best choice if you live in an area prone to severe weather. However, three-tab shingles aren't all bad; they still offer some amount of durability, so if you're looking for the minimum material needed to protect your roof at the lowest cost, these are the shingles for you. 
On the other end of the spectrum from three-tab shingles, architectural shingles, also known as dimensional shingles, are one of the highest quality types of roofing material available for residential homes. These shingles are built from a heavy fiberglass base that gives them incredible durability. Combined with a water-resistant asphalt coating filled with granules to increase resistance to wear and tear, most homeowners can expect their architectural shingles to last upwards of 30 to 50 years and stand strong against high winds and other forms of severe weather. The trade-off is an increased cost, but compared to the benefits and increased lifespan, in most cases, the higher price tag is worth it! 
So far, we've covered standard shingles, but there is an entire other world of luxury shingles that can elevate your home's appearance and boost its curb appeal along with its resale value. For example, some styles of laminated shingles are designed to look like slate and give it a polished, classy look. They provide the needed wind resistance and protection while giving a unique appearance for your home. All the while, still maintaining the benefits offered by traditional asphalt shingles. Reach out to our team at RoofPRO today for more information on your roofing options! 
FAQs About Asphalt Shingles
With the sheer number of different styles, types, and designs of asphalt shingles, there is bound to be some doubt about what will work best for your home and your budget. Before you decide to invest in any type of asphalt shingling for your home, it's a good idea to dig a little deeper into the benefits and potential drawbacks they can offer. This will help you make the most informed decision you can, so you can feel better about your investment and know for a fact that you're making the right choice. 
How Much Does It Cost to Install a Shingle Roof?
The cost of a new roof on existing homes or newly constructed properties will greatly depend on a number of factors, even within the same type of roofing material – as we covered earlier, there are many different types of asphalt shingles, and the price of each per square foot is different according to what they're made of, their design, and other variables. Because of that, the commonly cited cost of a new shingle roof is between $350 and $700 per every 100 square feet. Contact our team at RoofPRO for a free, no-hassle estimate tailored to your unique needs!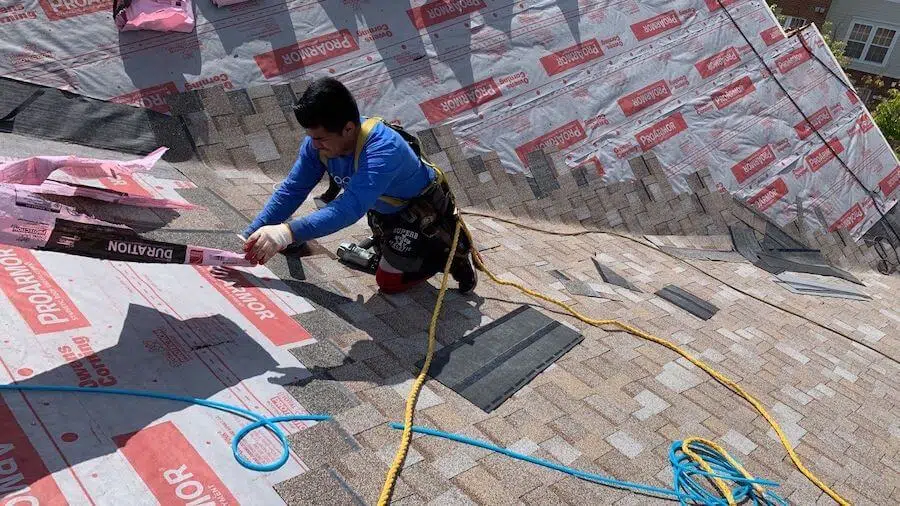 How Long Do Asphalt Shingles Last?
New shingles are incredibly durable, considering their thickness and low cost. They can endure heavy rains, strong winds, and other kinds of severe weather relatively well. This, combined with asphalt's natural water resistance and ability to weather UV radiation, means that asphalt shingles of most types can last for decades. Certain styles, like three-tab shingles, might not endure as long as others, but on average, most homeowners can expect their asphalt shingles to last as long as 30 years, if not longer, before needing a complete replacement.  
Can I Install Asphalt Shingles on My Own?
Due to their ease of installation and replacement, asphalt shingles are approachable for many DIYers with the right skills and tools. While complete roof installations might be too much to tackle, most DIYers should be able to (carefully) replace or repair the odd broken or loose shingle. If you can read and follow manufacturer's instructions and are willing to work on a steep slope, DIY shingle installation should be no problem.  
However, like with any roofing project, be extremely cautious working at height, especially on the edges or near the ridge caps or ridge shingles on slanted roofs. If you feel unsure or unconfident in your next steps at any point, contact a qualified roofer to ensure the job gets done the right way. Sometimes, trying to save a buck by doing things yourself can turn into a financial disaster if you don't know what you're doing! 
RoofPRO is a Trusted Roofer for Marylanders
If you're looking for a top-rated and trusted roofing contractor in Maryland, look no further than RoofPRO. Our top team of professionally licensed roofers has been installing and maintaining roofs of all kinds for homeowners throughout Maryland for nearly two decades! From asphalt shingles to clay tiles and more, our roofing solutions are designed to save you money while keeping your home protected and looking its best for years to come. 
Top-Rated Roofing Solutions Since 2004
Throughout our years of business, we've gone above and beyond to offer proven, reliable, and trusted roofing solutions for our clients. Our wide range of professional roofing services are designed to accommodate all kinds of roofing needs, from simple shingle repair to complete roof replacements, new roof installations, and more. Whatever your roofing needs, you can rest assured that our team at RoofPRO has a plan to meet them! 
Utilizing Top Brands in the Industry
In order to provide our customers with the best possible and longest-lasting value, we source and install roofing material from the best names in the roofing industry! By relying on trusted names with decades of superior results, we can help our customers get the most out of the investment they're making in their homes.  
Experience with Residential and Commercial Roofing
Our roofing expertise includes both residential and commercial properties, which each have their own unique materials, construction methods, and roofing needs. We offer comprehensive roofing repair, replacement, and installation solutions for residential and commercial properties of every shape and size, and our top-rated materials ensure you'll get the full value of your investment, no matter the job.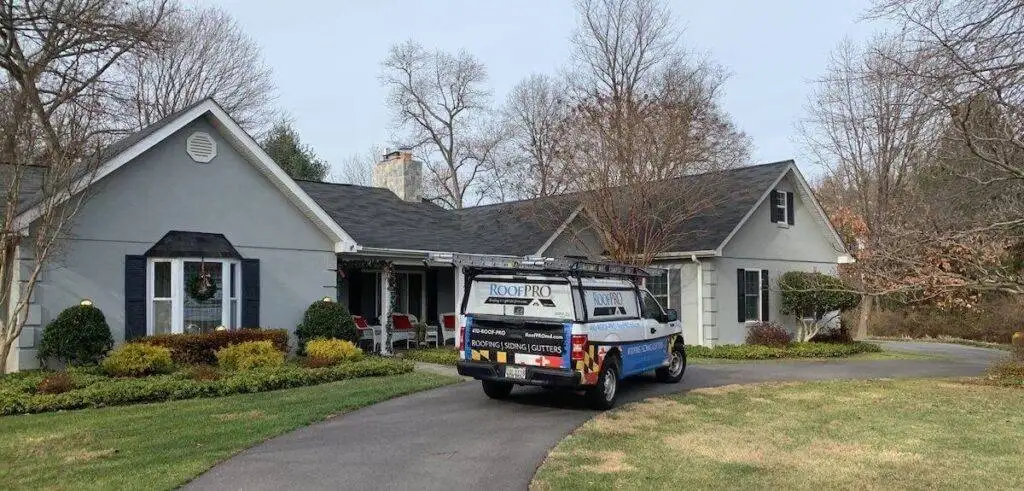 We are Locally Owned and Operated
As locals throughout Maryland, we know what our roofs have to endure from month to month and year to year. We bring our local experience to bear by building and repairing roofs that are ready for anything, from severe summer weather and blistering sun to gusting blizzards, sub-zero temperatures, and beyond. Read more about our experience in the region here. 
Other Exterior Solutions (Siding, Windows, Gutters)
In addition to our top-quality roofing services, we are proud to offer a wide range of exterior solutions to ensure your property is in good shape from the chimney down! Whether you need new siding, replacement windows, or you need your gutters repaired before winter sets in, our talented team has the solution for you. 
Contact Us Today for a Free Estimate
To learn more about our industry-leading exterior services, including repair, installation, and replacement of asphalt shingles, contact us today for a free estimate. We'll work with you to determine your home improvement needs and develop a plan to meet them head-on!