Are you tired of a lack of natural light in your home? If so, it may be time to consider installing a new skylight. A skylight is a window that is installed in or onto the roof of a building, allowing natural light to enter the interior. In this brief guide, we will explore the benefits of installing a skylight, define some popular types of skylights, and answer some frequently asked questions that our team gets about skylight installation. Contact the experts with RoofPRO today for more information! 
A skylight is a type of window that is installed on the roof of a residential or commercial property. Skylights can come in many different shapes and sizes and are made from a variety of materials, including glass, plastic, and acrylic.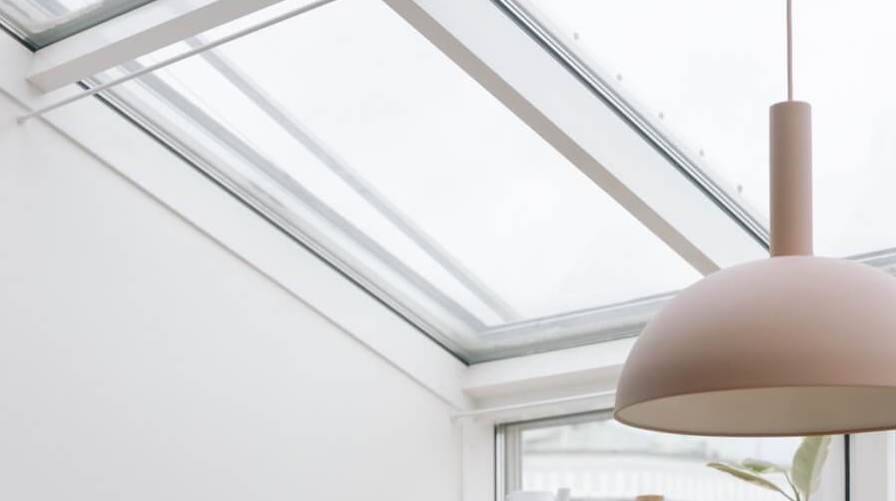 What are the Benefits of Installing a Skylight?
When it comes to installing a skylight, there are several benefits for property owners, including adding more natural light, greater ventilation, increased curb appeal, and an overall boost to your desired space. Read on to learn more about these benefits! 
More Natural Light and Ventilation
One of the primary benefits of installing a skylight is that it allows more natural light to enter your home. This can help reduce your energy costs by decreasing the need for artificial lighting during the day, as well as provide a boosted feel and aesthetic in the room. In addition, certain types of skylights can also provide ventilation, helping to improve air circulation and temperature regulation in your home. 
Increase Your Curb Appeal and Home Value
Installing a skylight can also increase your home's curb appeal and overall market value. Skylights are a popular architectural feature and can make your home stand out from others in your neighborhood. Additionally, adding a skylight can increase your home's resale value, making it a smart investment for the future if/when you decide to sell!  
Popular Types of Skylights
RoofPRO's team of expert contractors is able to install most types of skylights available, including ventilated skylights, fixed skylights, tubular skylights, and more! Contact our team today for a personalized estimate for your project. 
Ventilating skylights are a type of roof window that can be opened and closed manually or electronically, allowing for ventilation and fresh air flow in your home. These types of skylights, also called venting skylights, are ideal for bathrooms, kitchens, and other areas where moisture and humidity can be an issue. 
Fixed skylights are a popular choice for homeowners who want to add more natural light to their home's interior but do not need the added ventilation aspect. Fixed skylights cannot be opened or closed, which can provide a tighter seal on your roof, but are still designed to let in as much light as possible. 
Tubular skylights are a type of skylight that is smaller and less expensive than traditional skylights due to their less customizable nature. 
These smaller skylights are typically installed in smaller areas such as closets or hallways; they use a reflective tube to bring the sun's natural light into the space below it.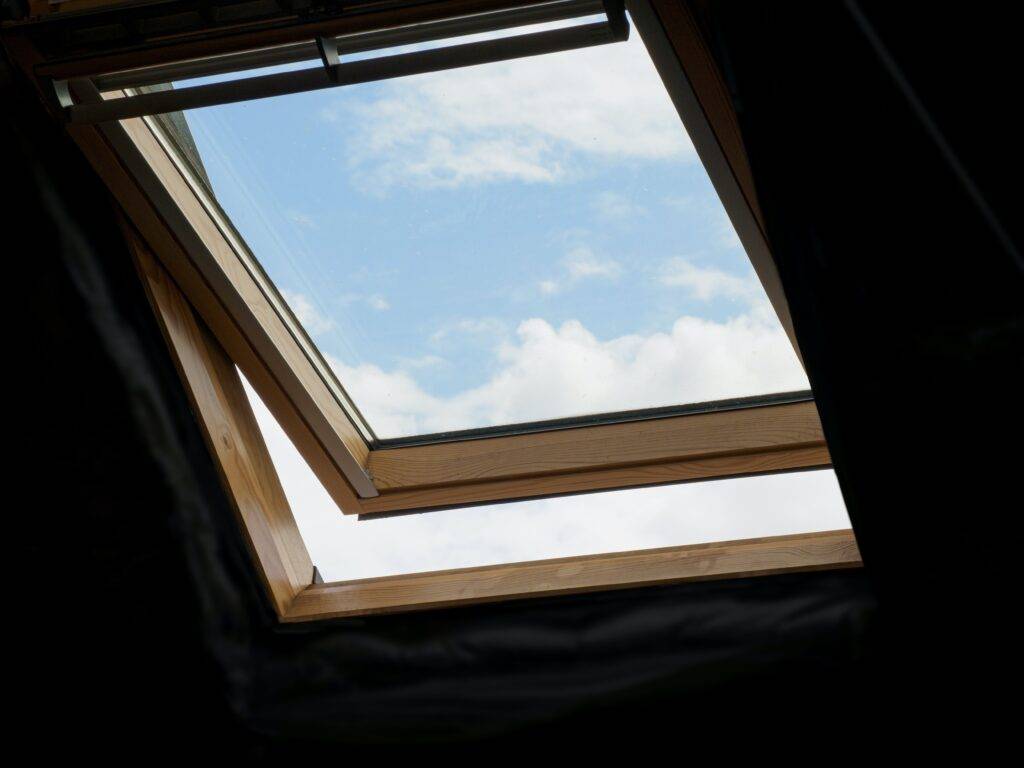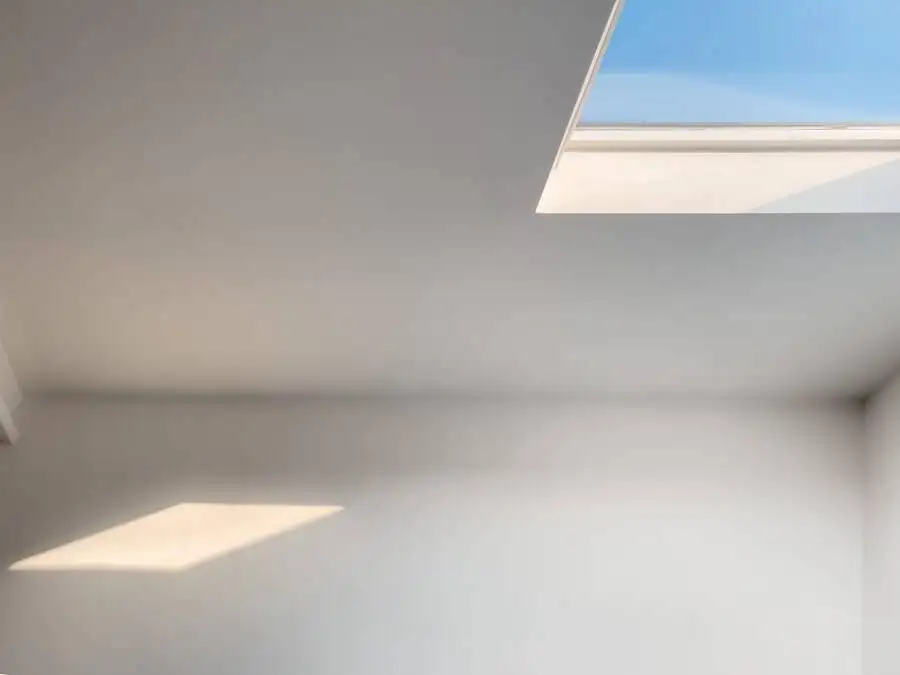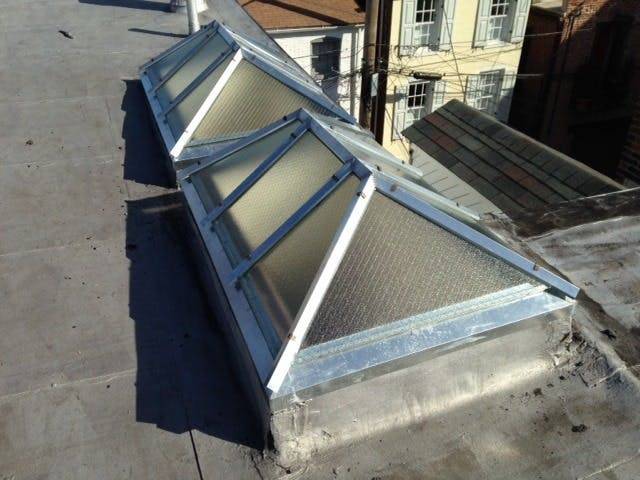 Installing a Skylight on Your Home
If you are considering installing a skylight in your Maryland home, there are several steps you should take to ensure that the installation process goes smoothly! Contact RoofPRO today in order to schedule your free skylight estimate. 
Planning Ahead for Location and Interior Factors
Before you begin the installation process, it is important to determine the best location for your skylight. You should consider factors such as the angle of the sun, the size of the skylight, and how the increased light from the sun can also raise the temperature in the room. The increased temperature can be buffered by installing a skylight shade or tinted glass.
In addition, if you install a skylight in a location that never had one, you'll need to have your roofing contractor also build out framing and a shaft between the roof line and the ceiling of the room. This will require space in the attic, framing, drywall work and painting.
Preparing the Roof and Cutting an Opening
Once you have determined the best location for your skylight, you will need to prepare the roof by cutting an opening where the skylight will be installed. Once the new skylight is in place, you'll need new roofing material around the area of the skylight, along with the flashing kit. 
Another tip during the skylight installation is to protect the inside of the house under the skylight opening while the work is in progress. Laying down a sheet or drop cloth to catch loose debris is a good way to protect the floor. 
Installing the Skylight with the Flashing, and Underlayment
Once the opening has been cut, the skylight can be installed. The first step is to lay down a special type of underlayment that transitions from the roof up onto the outside of the skylight frame. This ads an increased level of protection.
Next you'll need the flashing kit. Some skylights will come with a manufactured skylight kit that fits the frame. Other skylights require a custom made flashing kit that is crafted by the roofers during the skylight installation.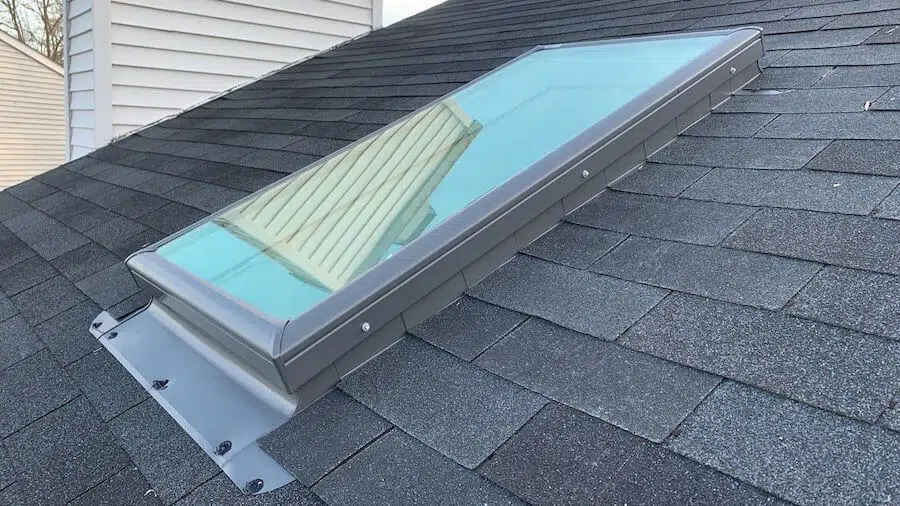 Ensuring a Proper Seal and Preventing Leaks
Proper sealing is essential to prevent leaks and ensure that your skylight remains watertight. This is essentially important along the roofing material, where the new meets the old. For example, if you have a new shingle that was used around the skylight, but it connects to an existing shingle, you'll need to make sure they are sealed together. 
Another important detail for preventing leaks is along the top of the skylight. The roofing material needs to create space for water to flow down and around the skylight rather than backing up under the roofing material. This is typically done by leaving a two inch gap between the material and the frame at the top.
In nearly two decades of service, we've installed and repaired countless skylights and roofing systems across the state of Maryland. Below are some most frequently asked questions that our team gets about skylight installation. 
How Much Does a Skylight Installation Cost?
The cost of a skylight installation can vary depending on several factors, including the size and type of skylight, the location of the skylight, and the complexity of the installation process. Typically, the average 2×4 skylight installation cost can range from $800 to $1,400, all depending on the a few variables. Larger skylights or customer skylights can sometimes be more expensive. If you have additional features like skylight shades, tinting or a venting skylight, all of these features can add to the cost. Contact RoofPRO today to get a more accurate, free and personalized estimate on your next skylight project!  
How Long Will a Skylight Installation Take?
The length of time it takes to install a skylight can also vary depending on several factors regarding the size and scope of the project. On average, the installation process for a standard 2×4 skylight or even a few of them can all be done in one day if the opening for the skylight already exists. If the this is the first time a skylight is being installed, which would require framing and drywall, then it could take three to five days. 
What Type Of Warranty Comes With The Skylight?
All of our skylight installations come with a workmanship warranty which covers the labor and material to address a leak if were to result from our work. The skylights themselves also come with a manufactures warranty, for example, the 10 year no leak warranty from Velux.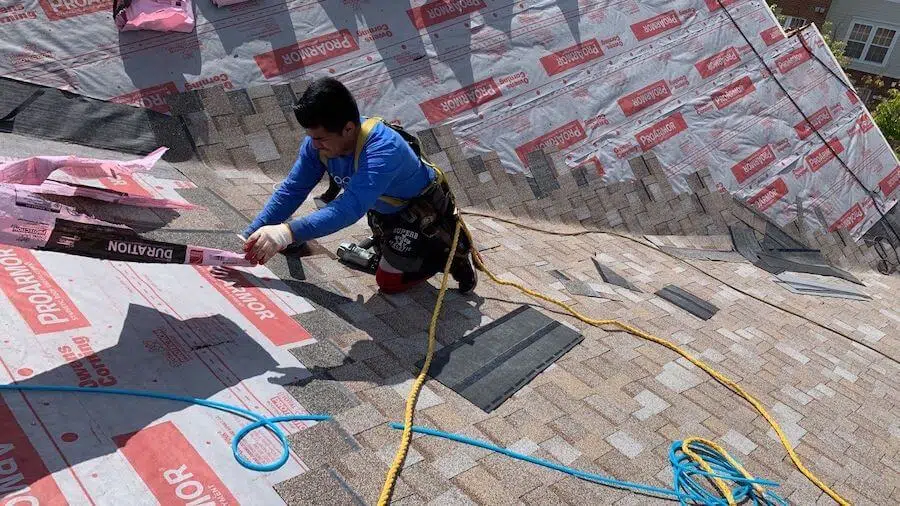 Hiring a Trusted Professional for Skylight Installation and Repair
If you are considering installing a skylight in your home, it is important to hire a trusted professional contractor with experience in skylight installation and repair. RoofPRO is proud to have served Marylanders far and wide with trusted home improvement services since 2004! Reach out to us today to schedule a complimentary estimate. 
RoofPRO is a Top-Rated Contractor in Maryland
At RoofPRO, we are a top-rated contractor in Maryland with nearly 20 years of experience in roofing repairs, maintenance, and installation, as well as skylight installation and repair! We use only the highest quality materials from trusted manufacturers like Certainteed and Owens Corning, and our team of experts is dedicated to providing you with the best possible service and results! Check out some of our past projects here. 
Contact Us Today for a Free Estimate
If you are interested in installing a skylight in your home, contact us today for a free estimate. We would be happy to discuss your options and help you choose the perfect skylight for your property!