Homeowners are often asking us about getting the correct siding for their house regarding both protection and appearance. Although the sheer variety of colors, patterns, and textures can be overwhelming, knowing your options and considering benefits and other factors will help you choose wisely. This article will discuss the advantages of new siding, offer advice on color choices, styles, and finishes, and discuss what RoofPRO offers as the best option for siding installation! 
Why Install New Siding on Your Property?
Numerous benefits come with new siding for your home, including an increase in property value, better energy efficiency, lower maintenance costs, and better protection against wind and inclement weather. You can also select colors, designs, and finishes that go well with the architecture and style of your house to boost your property's curb appeal. 
Added Durability for Your Home
Stronger siding material results in greater perfection against the elements. For example, hail might hardly scratch cement siding but would break old vinyl siding. New siding is your first line of defense against extreme weather conditions like strong winds, torrential rain, and hailstorms. Insulated siding is another way to increase the durability protection that siding brings to a home, especially in the colder months.  
Boosting Your Home's Value
Upgrading your siding is a wise investment if you want to increase the value of your house when you sell it. Depending on the material selected, new siding can produce an ROI of up to 80%, according to Remodeling Magazine's Cost vs. Value Report. Modern exteriors are popular with prospective buyers, and high-quality siding can increase the overall value of your house. Take advantage of this opportunity to raise the value and appeal of your property with new siding installation! 
Attractive siding sets your home apart from others in the neighborhood and creates an excellent first impression. Your property's exterior can be tailored to your taste and preferences by choosing the appropriate color combinations, styles, and finishes, ultimately increasing your home's curb appeal and making your house feel more inviting.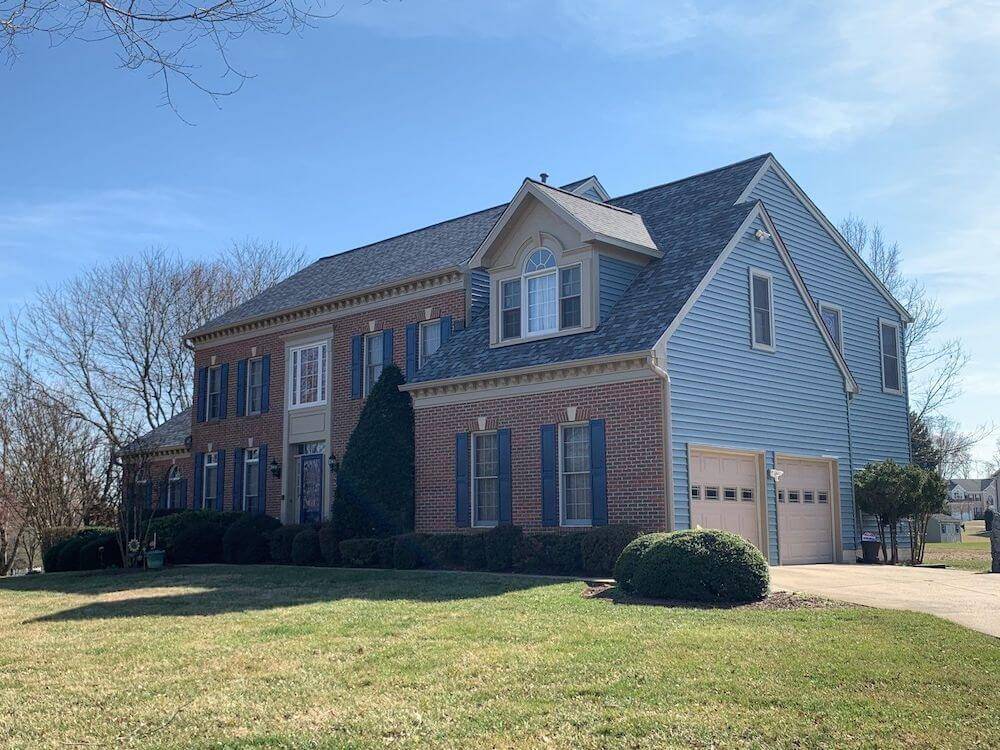 How to Choose Siding Colors, Designs, and Finishes in 2023
The three key considerations—color, style, and finish—that should be made when choosing the exterior color for your home will be explored in this section. Read on to take a closer look at each component. 
Siding Colors: Follow the Rule of Three
The "Rule of Three" suggests choosing no more than three colors when it comes to siding: a primary color for the siding and two accent colors for the trim and doors. This approach guarantees a symmetrical and even outside appearance. 
Choose Your Main Color First, Then Focus on Accent Colors
Choose your primary color first, considering your aesthetic tastes, the architectural style of your house, and the neighborhood. Next, pick two accent colors that go well with the primary color palette and give the exterior of your home depth and visual interest throughout! 
Popular Colors Include Autumn Red, Forest Green, and Light Gray
If you're looking for siding color trends for 2023, look at Light Gray, Autumn Red, and Forest Green. Forest Green creates a sophisticated, natural atmosphere, while Autumn Red offers a warm, welcoming vibe. Light Gray is a timeless and dependable option because it can be adapted to any architectural style. Choose from one of these colors to give your house a modern, new look in the upcoming year.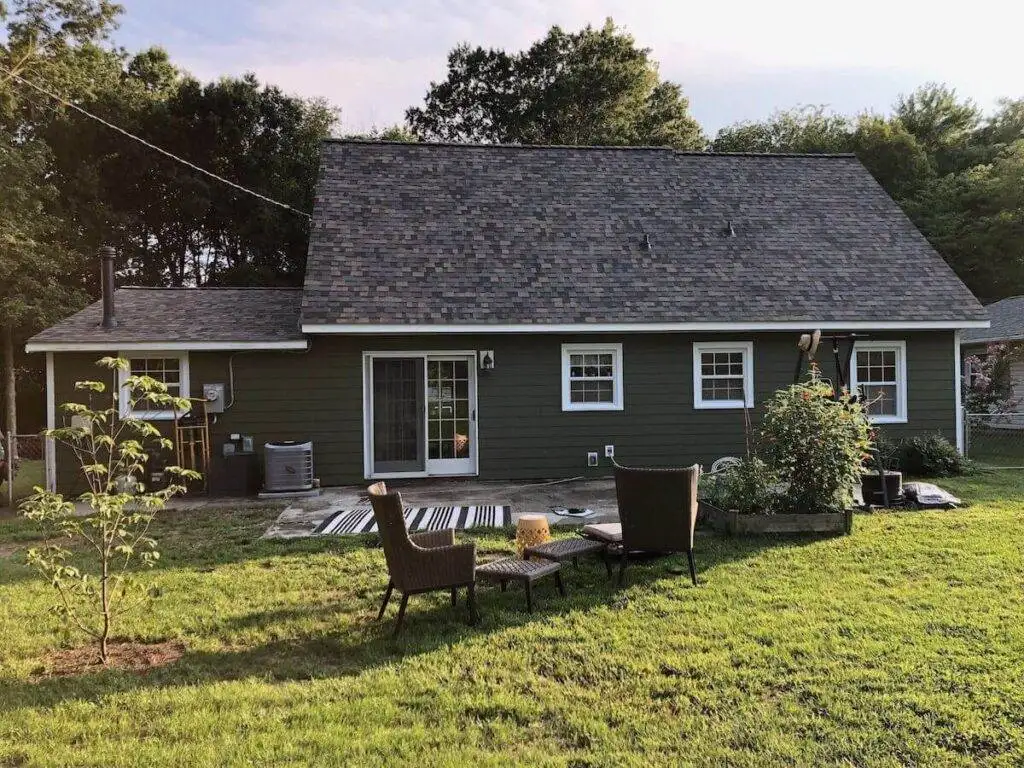 Siding Designs and Finishes
Understanding your options is essential because several styles and finishes are offered for siding projects. Vertical and horizontal siding are the two main types; most homes in Maryland are frequently covered with horizontal siding, whereas those with a vertical format mixed with horizontal can add a more more sleek look. Popular finishes include materials with smooth, simulated, and woodgrain textured surfaces. For example, some vinyl siding as the finish and appearance of cedar wood siding. 
Siding Comes in a Wide Range of Materials
The material you choose will significantly impact your siding's appearance and performance. Wood, vinyl, fiber cement, brick, and stone are common siding materials for homeowners throughout the country. Choose the material that best suits your home and budget because each has distinctive qualities and benefits! 
Fiber Cement and Vinyl Siding Provide a Classic Look
The most common in Maryland will be vinyl. Fiber cement siding is also common and has a significant increase in look and durability compared to vinyl.
For people looking for a traditional appearance that requires little upkeep, fiber cement and vinyl siding are popular choices. They have the same natural charm as conventional wood siding but are more durable and require less maintenance over time. Fiber cement will provide added protection, but will come at a higher installation cost than vinyl.  
Wood, Brick, and Stone Siding are More Traditional Options
Wood, brick, and stone siding give your house a classic, more traditional look. These materials are strong and require minimal maintenance if they're installed correctly. Stone is the most durable option but also the most expensive. Wood and cedar siding looks impressive but requires more maintenance to protect against nature and the elements. 
Siding Choices Will Depend on Your Style, Preference, and Goals
Choosing the right siding for your home in 2023 depends on your style, preferences, and goals. Consider the size of your budget and the look you want to achieve when selecting materials, colors, designs, and finishes. With careful consideration, you can make an informed decision that will bring beauty and value to your property!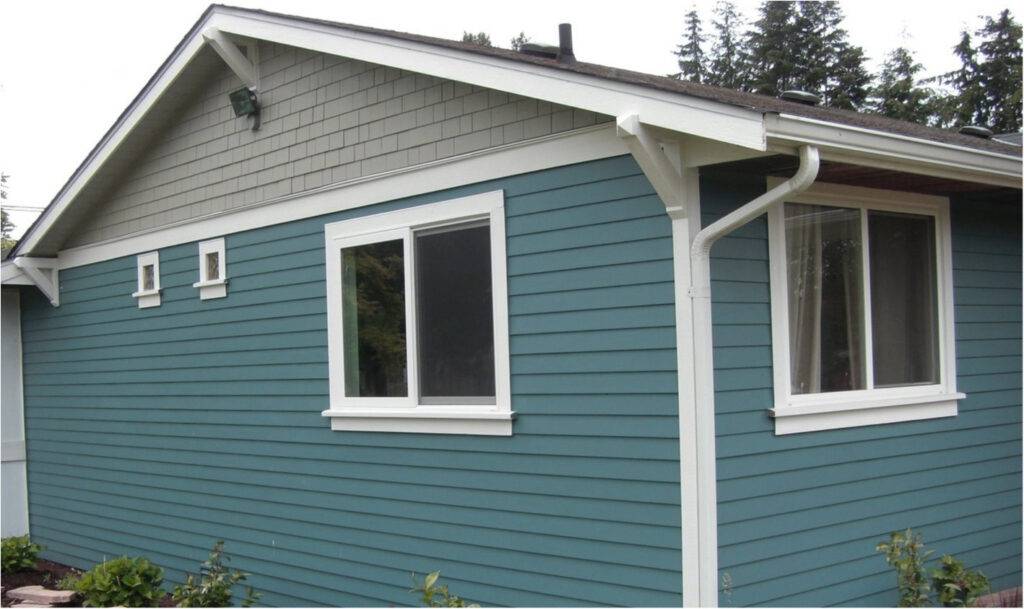 Why Work with RoofPRO for New Siding Installation?
RoofPRO is proud to offer siding installation for both residential and commercial buildings. Our group of knowledgeable professionals can assist you in choosing the ideal style, color scheme, and material for your house or place of business. Furthermore, our affordable prices and excellent quality workmanship will guarantee you'll get the most for your investment!  
Contact us today if you want to rejuvenate the exterior of your property, and let us assist you in getting the look you want! 
Trusted Contractors Throughout Maryland Since 2004
Our dependable and knowledgeable staff at RoofPRO has been helping homeowners across Maryland for almost 20 years. We distinguish ourselves from our competition by being committed to providing high-quality home exteriors customized to your stylistic needs. Our siding contractors are dedicated to providing excellent customer service and creating solutions that satisfy your particular demands, whether for residential or commercial properties. 
Top-Rated Siding Repair and Installation Services
Our skilled team of siding contractors is committed to meeting and exceeding your expectations. With nearly two decades of experience under our belts, RoofPRO is proud to offer top-rated siding repair and installation services for property owners. Check out our gallery of past projects or contact our team today to schedule a complimentary estimate! 
Custom Siding Solutions for All Styles
Since 2004, we have been one of the top siding contractors in Maryland, and we have a wealth of expertise in installing high-quality siding for clients throughout the area. You won't be dissatisfied with the results because of our dedication to superb craftsmanship.  
Our crew is equipped to handle any siding job; we put a lot of effort into developing distinctive solutions that satisfy your particular preferences, whether classic or modern.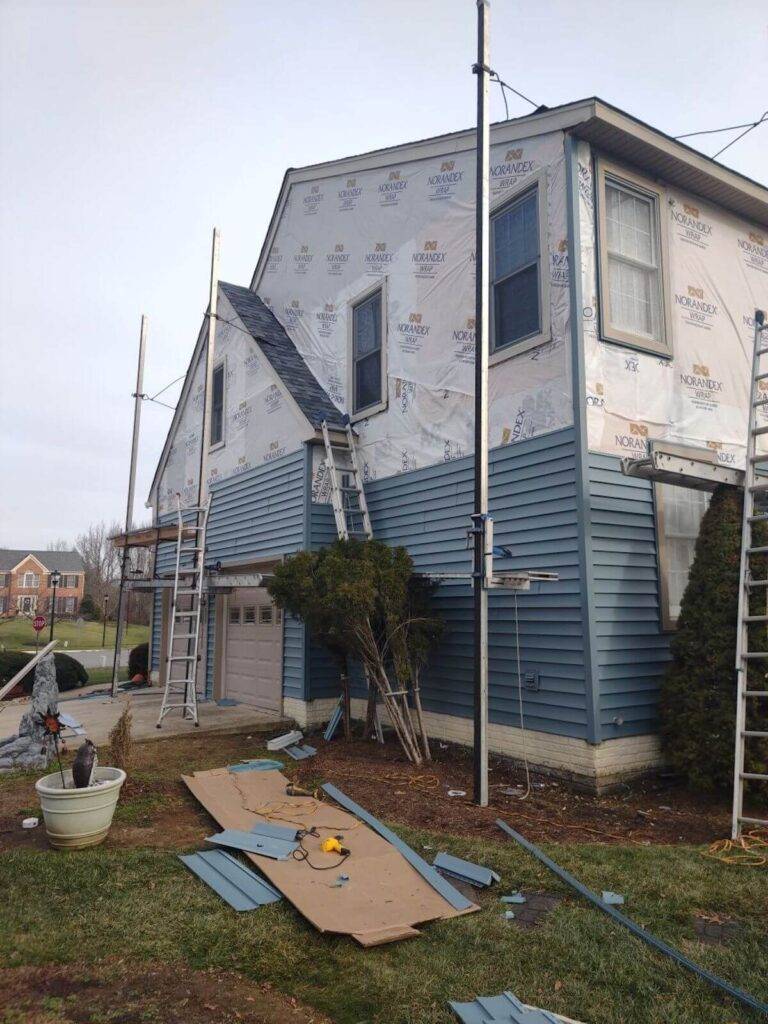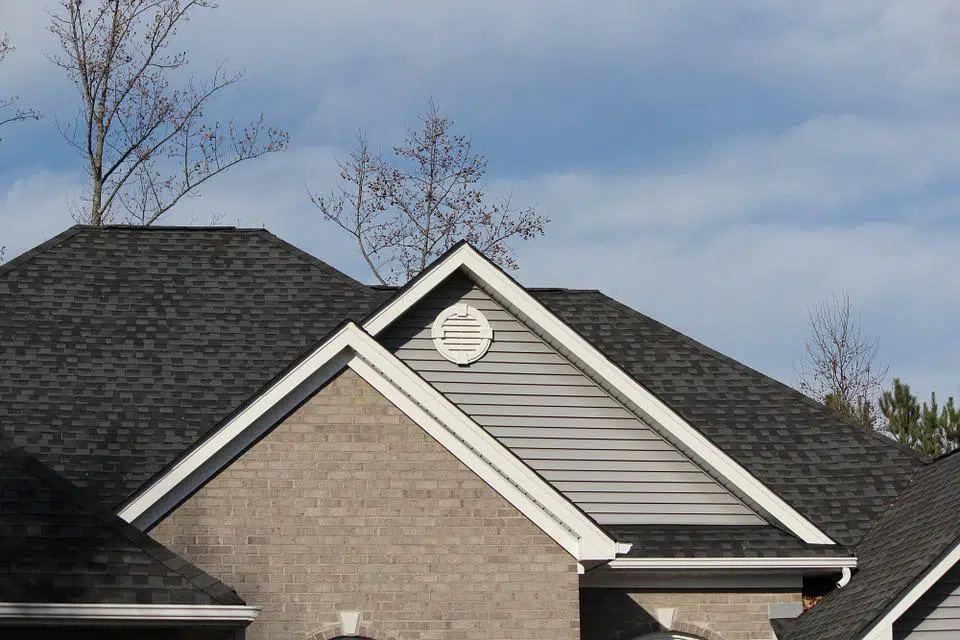 Contact Us Today for a Free Estimate
Do you want to change the exterior of your home? Contact us for a free estimate and consultation with no commitment. Our experts will work with you to choose the ideal siding design, color, and material to change the personality of your house and improve its curb appeal!