Homeowners often find that maintaining and upgrading their property can sometimes present financial challenges; one of the more significant investments homeowners can make is in a durable and reliable roof. RoofPRO understands the importance of this investment and the associated financial burdens it can create for many Marylanders. Hence, exploring roofing loan options can be a wise move for homeowners! In this brief guide, we'll go over some of the most popular options that can help property owners fund a new roofing project. 
Roofing loans are specialized financial services designed specifically to help homeowners cover the cost of roof repairs, replacements, or installations. Whether it's due to age, wear and tear, storm damage, or a desire for a cosmetic upgrade, these loans can make it possible to address your home's roofing needs without depleting your savings!  
How Much Does a New Roof Typically Cost in Maryland?
Unfortunately, there isn't a "one size fits all" approach to calculating roofing costs. The average cost of a new roof can vary widely based on a number of different factors, including the size of your property, the roofing materials chosen, and more. On average, homeowners in Maryland can expect to spend between $5,000 to $35,000 for a brand-new roofing system. While this number may present a large stressor for many people, there are several options available to help you finance your roofing project and get your home in top shape!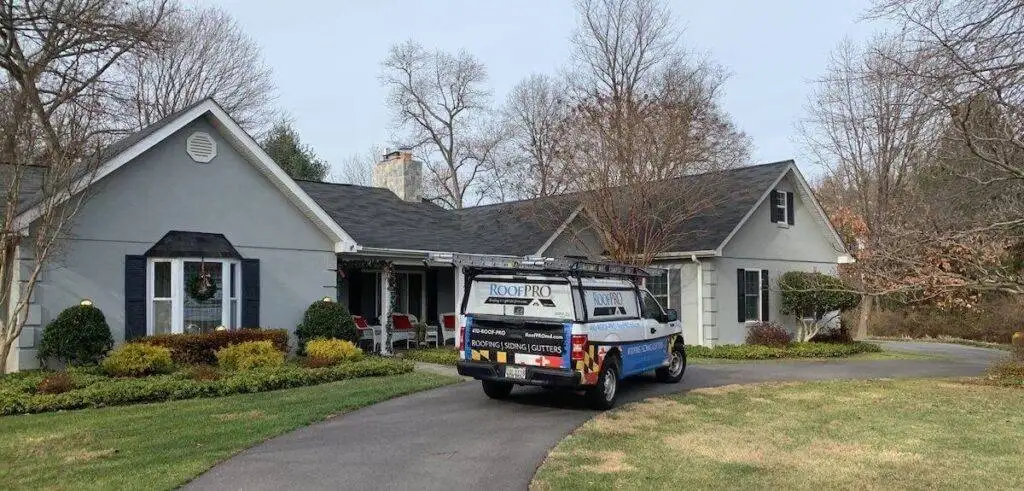 Popular Roof Financing Options for Homeowners
Understanding the different financing routes available for homeowners is crucial in making an informed decision that aligns with your property's roofing needs and financial situation! Read on to learn more about some of the most popular options for roof replacement loans and financing. 
Home Equity Loan or Home Equity Line of Credit (HELOC)
A home equity loan or a "HELOC" (Home Equity Line of Credit) allows homeowners to borrow against the equity that they have already built in their home. These options typically offer lower interest rates than personal loans and can provide the substantial funds needed for a successful and professional roofing project. 
HUD Home Improvement Loans from the Government
The U.S. Department of Housing and Urban Development (or HUD) offers loans for an array of home improvement projects, including roofing! These loans can be especially beneficial for those who might not qualify for traditional financing through banks or other avenues. 
Personal loans are a versatile option and can be used for a variety of purposes, including roofing projects for your home! They don't require collateral and are available from nearly any financial institution. However, it's important to note that the interest rates on these loans might be higher than other home equity-based options. 
Homeowners Insurance or a Roofing Warranty
Sometimes, if the damage to your roof is caused by specific events like a storm, your homeowner's insurance might cover some, or all of the replacement costs! It's important to understand your policy and what it covers in the event of roof damage caused by weather. Additionally, many roofing materials carry manufacturer warranties for a certain number of years, which can also provide financial relief in the case of a full replacement!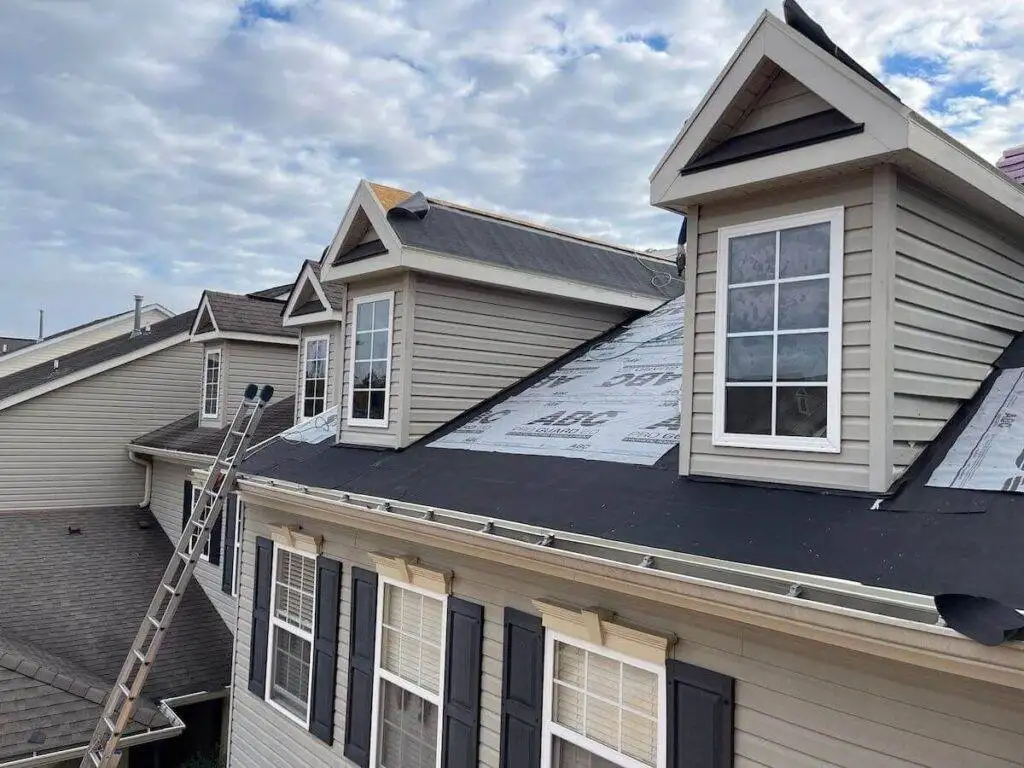 Explore Financing Options from Your Contractor
Many roofing contractors, including our team here at RoofPRO, will offer in-house financing options tailored to make the roofing process more affordable for homeowners far and wide. These types of financing options might include installment plans, partnerships with local banks, or special promotions, depending on the contractor you work with.  
For more information on RoofPRO's customer-friendly financing options, you can read our full financing page here or contact our professional team today! 
FAQs About Roof Loans and Financing
When it comes to getting a new roof installed on your property, it's normal to have questions about the process! Below are some of the most commonly asked questions that we get about financing a roofing project. 
Can I Get Approved for a Loan With Bad Credit?
While having a good credit score will improve your chances of loan approval and better interest rates, there are lenders and programs available that are tailored for those with less-than-perfect credit! It's worth discussing your needs with your given financial institution; you can also reach out to your roofing contractor for guidance. 
What are the Financial Benefits of Investing in a New Roof?
Beyond the protection of your home's interior, a new roof can boost property value, improve energy efficiency, and reduce long-term maintenance costs. Over time, these benefits can easily offset the initial investment of a new roofing installation. 
What is the Best Loan Option for Me?
The ideal loan or financing option will depend on your credit profile, equity in your home, the amount needed for the project, and your comfort with the monthly payments. In the end, it comes down to your unique situation as a property owner! Consider consulting a financial advisor or speaking with RoofPRO's financial team for insights tailored to your specific project.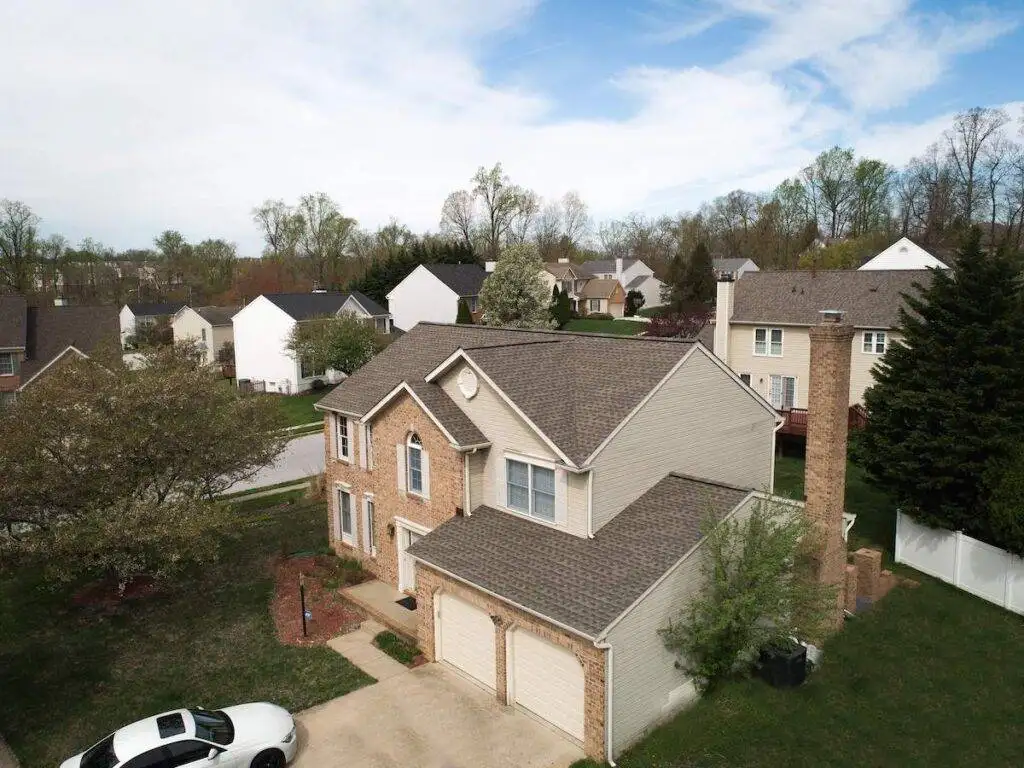 RoofPRO is a Trusted Roofing Partner in Maryland
RoofPRO's commitment to our customers isn't just about top-tier roofing solutions, it's also about ensuring our clients have the resources and knowledge to make the best decisions for their properties! No matter what your roofing needs are, RoofPRO is here to help as a top-rated roofing company for Maryland. Contact our team today for a free estimate on your next project. 
Nearly Two Decades of Localized Experience
With vast experience across Maryland's diverse housing and business landscape, RoofPRO is attuned to the region's unique roofing and climate challenges! We are proud to offer an array of exterior property solutions, including residential and commercial roofing, siding services, window installation, gutter repairs, and more. As a trusted partner for property owners in Maryland since 2004, we take great pride in upholding our commitment to excellence in our communities! 
We Offer Customer-Friendly Financing and Repayment Options
Understanding that a new roof is a significant investment for many homeowners, RoofPRO offers customer-centric financing and repayment plans.  
For more detailed insights on roofing finance options or to discuss your roofing needs, contact RoofPRO's dedicated team today! We're here to guide and support our customers while getting their properties back in top shape for years to come.