Trusted Roofing Company in Wheaton-Glenmont
If you're looking for top-rated, industry-leading residential and commercial roofing services, you've come to the right place. RoofPRO has been recognized as a trusted roofing company in Wheaton-Glenmont, MD, and beyond for nearly twenty years. Our top team of professional roofers has the skills, experience, and dedication to provide undeniable results – no matter how large or small your next roofing project is.  
From residential roofing repair to commercial roof replacement and more, our wide range of exterior services is ready to meet your property needs head-on. 
Top-Rated Roofers in Central Maryland
For the past two decades, we have been proud to serve clients of all types in Montgomery County and throughout the surrounding areas in Maryland. Our dedication to outstanding results, quality craftsmanship, and superior customer service have helped us provide industry-leading roofing services to both our residential and commercial clients. Our comprehensive range of services means that, whatever your roofing needs, you can trust your next project to the professionals with RoofPRO.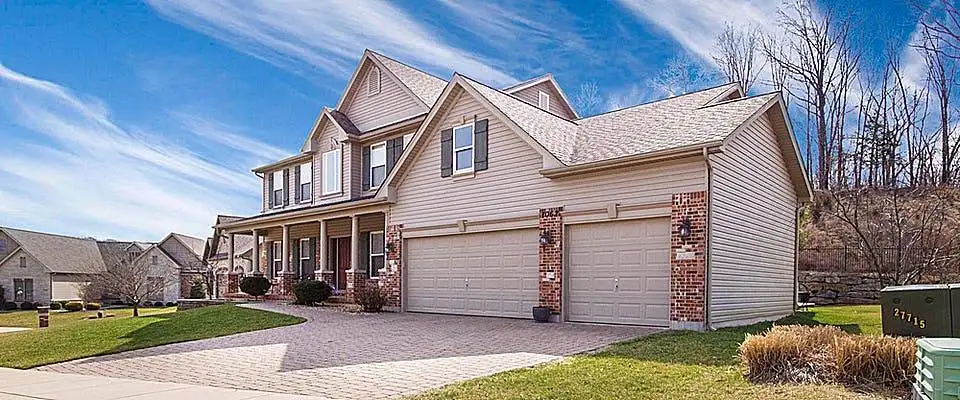 Residential Roofing Services for Wheaton-Glenmont Homes
While it can be tempting to perform some of your own roofing work, it's always better to trust a roofing specialist with your next home roofing project. We offer a wide range of residential roofing services, including roof repair, roof replacement, and new roofing solutions for your home. We use top-quality roofing materials and can service and install every common type of residential roofing style, from asphalt shingles to clay tile and more.  
Roof Repairs and Full Roof Replacements
Our leading roof repair and roof replacement services are designed to get your home back in top shape while saving you time, hassle, and the possibility of extended damage. If your roof has been damaged from a storm, regular wear-and-tear, or is past its prime and due for a replacement, our residential roofing solutions are here to help! 
Emergency Roofing Repairs for Storm Damage
We're no strangers to severe weather here in Maryland. Even though modern roofing is durable and built to handle the elements, there's only so much your roof can handle. Our emergency storm damage roof repair services are designed to get your roof back in good condition as soon as possible after it's been damaged to prevent further problems. If your roof isn't repaired quickly, water damage and other costly problems can begin to develop in your home. Save yourself from expensive additional repairs by taking advantage of our emergency storm damage repair services. Contact our team today to learn more. 
New Construction Roofing Projects
With our leading new construction solutions, a new roof can be the perfect finishing touch to your brand-new home, both by providing a durable shelter and by adding your dream aesthetic appeal. Invest in your newly built home with a new roof installed by the experts at RoofPRO. With countless styles, material options, and finishes available, finding a match is all but guaranteed! 
Routine Maintenance Programs for Your Home's Roof
A roof can be one of the most expensive investments a homeowner makes in their property. Take care of your roof and boost its overall health and longevity with regular maintenance and inspection. Roof inspections catch any minor issues your roof may have before they worsen and develop into costly problems. Routine maintenance also helps keep your roof healthy for the long haul, so you get the most out of your investment. RoofPRO is proud to provide top-rated routine maintenance solutions for homeowners in Wheaton-Glenmont. 
Commercial Roofing Services in Wheaton-Glenmont, MD
Our commercial roofing services are designed to help your commercial property work for you and save your business time and money. As business owners ourselves, we know how challenging it can be to manage and maintain a building's facilities while trying to run day-to-day operations and plan for the long term. With our commercial roofing services, you can trust that your property is ready for anything! Read on to learn more about our trusted flat roofing solutions.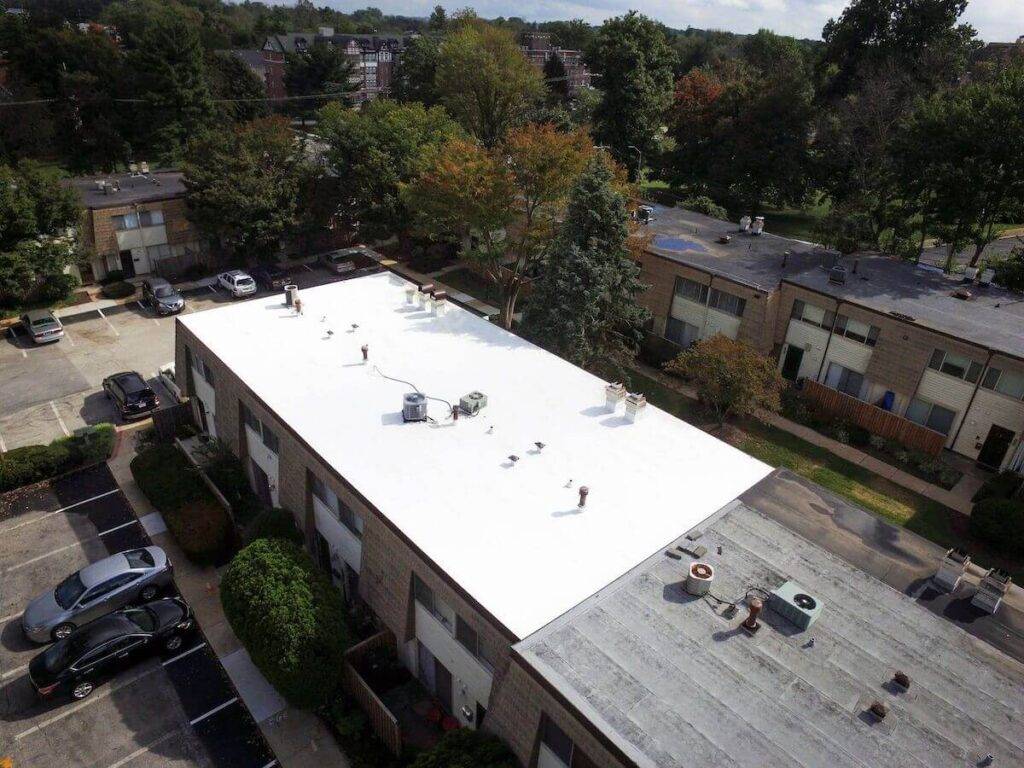 Flat Roofing Repair, Replacement, and Installation
Flat roofing is a specialty roofing system most commonly found on commercial buildings. At RoofPRO, our top team of experienced and certified commercial roofing pros is proud to offer comprehensive flat roofing repairs, installation, or roofing replacement services. Let us take care of your roof from start to finish so you can get back to doing what you do best! 
Experience with Flat Roofing Materials
There are several primary materials used in flat roofing systems, and each has its own pros and cons. Whether you opt for TPO (thermoplastic polyolefin), EPDM (ethylene propylene diene terpolymer), or another type of flat roofing, our team has the experience, skills, and professional work ethic to ensure it gets installed properly and will hold strong for years to come.  
Additional Services from RoofPRO
At RoofPRO, we're more than just roofing contractors! In addition to our locally recognized roofing services, we offer a full range of top-quality residential and commercial exterior services that cover almost every inch of your property from the chimney down.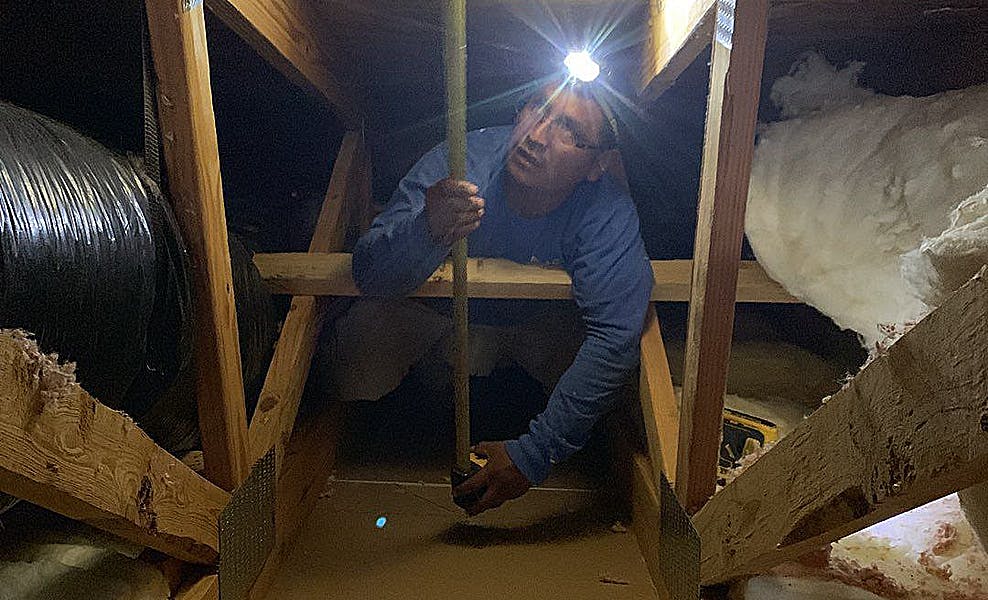 Attic Insulation and Ventilation
The health of your attic is a reliable indicator of the state of both your roof and the rest of your home. If your attic isn't properly insulated or ventilated, problems of every shape and size can begin to develop throughout your home, including water damage, ice dams, mold and mildew growth, and wood rot from excess humidity. 
Our attic maintenance services ensure that your attic space can vent out humidity while retaining your home's climate-controlled air all year long, preventing costly damage and lowering your energy costs. 
Skylight Repair and Installation (Residential and Commercial)
Skylights add an undeniable aesthetic appeal to your home, and they can help make a quality first impression for your commercial building, but they take their own unique type of experience and skills to install and maintain properly. If incorrectly done, a skylight can be a source of water leaks, drafts, and potential safety hazards. 
Our professional and experienced team can install and repair your residential or commercial skylight to ensure it's done right and in top condition, so you get all the benefits without any of the drawbacks.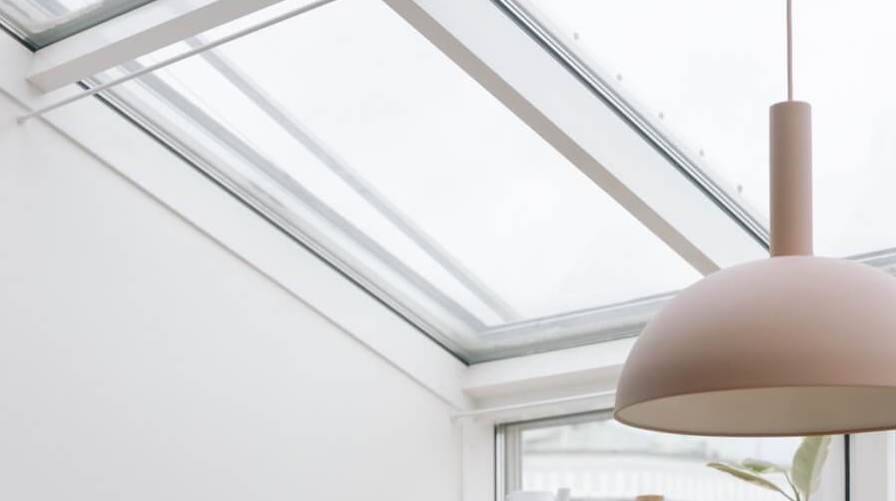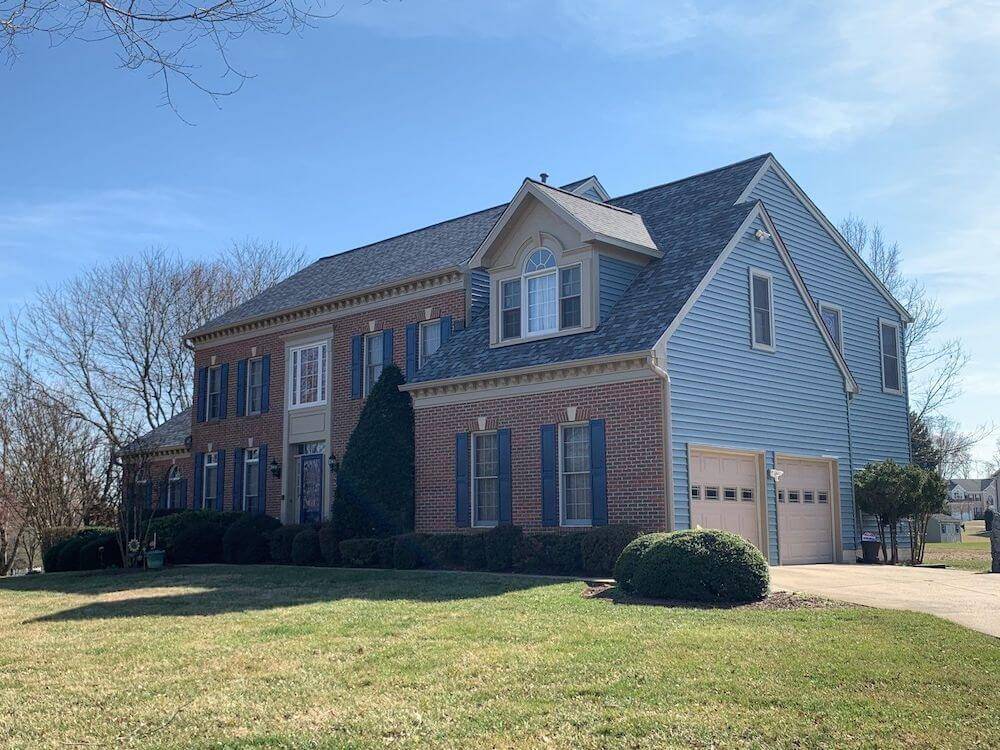 Siding, Gutters, and Home Exterior Services
As part of our comprehensive list of home exterior services, we offer solutions for your home's siding, gutters, and other exterior elements. 
Refresh or repair your home's appearance with our proven siding installation and maintenance services or ensure that your home is safe from water damage by having a professional perform critical gutter repair and inspection. 
Contact our team today to schedule a free estimate! 
Why Work with RoofPRO in Wheaton-Glenmont, MD?
We know you have a lot of options when it comes to selecting a roofing contractor in Wheaton-Glenmont. However, if you're looking for a tried and proven provider of industry-leading roofing solutions with a solid reputation for reliable and trustworthy service, look no further than RoofPRO. We're honored to have lived in and served our community for nearly twenty years, and in all that time, we've developed a reputation for excellent service that we work every day to maintain. For more information about our services and a free inspection, contact us today. 

Professional Endorsements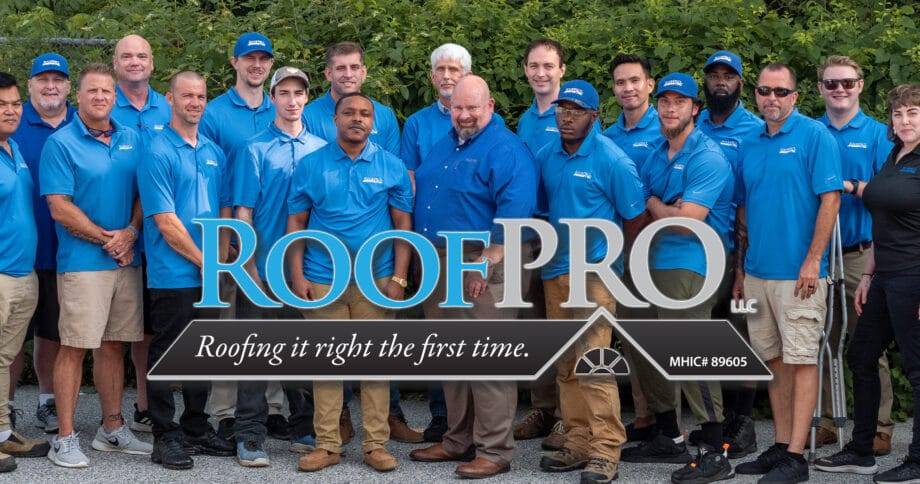 Local Contractors with Nearly Twenty Years of Experience
RoofPRO is your go-to group of local experts in the roofing industry. For almost two decades, we've been providing top-rated roofing services to the community of Wheaton-Glenmont and the surrounding areas. In that time, we've developed unparalleled roofing experience and expertise by holding ourselves to high standards of customer service and workmanship.  
Contact Us Today for a Free Estimate
To learn more about our top-rated roofing services and how they can help knock your next roofing project out of the park, contact us today for a free estimate. 
Speak directly with one of our roofing experts for a free consultation