RoofPRO: The Best Maryland Roofing Contractors
Roof Repair, Replacement, Installation & Inspection
Trusted Roofing Contractors
Are you worried about roof leaks, missing shingles, storm damage, or regular wear on your roof over the years?
If you need help with your roof and want an honest and highly-rated Maryland roofing company, we're ready to show you why RoofPRO is your best choice. Whether it's a minor repair or a complete roof replacement, our experienced roofers will quickly restore the look, performance, and functionality of your roof. Our roofing services include the following:
Schedule an appointment or give us a call to see our dedication to customer service and our commitment to always roofing it right the first time.
TJ Ritchie and team provided exceptional service from beginning to end with quality work, good communication and coordination, and a simplified process to make the entire experience seamless for the customer.
It has been a pleasure working with RoofPro repairing our damaged chimney. Communication and timely completion of the job were outstanding! Really appreciate a job well done at a great price!
Used their website to request a free estimate, TJ responded promptly and was out to my house within a day. After the estimate they scheduled the work to be done within two days and we're complete quickly. The team showed up on time and we're done in 3 hours, much faster than I expected. Pictures were taken throughout the entire process and provide to me along the way. I am very pleased with their work and they are now my only choice for roofing needs in the future.
Quick, flexible, and quality work completed to expectations. Will use again if I need roofing work.
Roof Pro replaced my vinyl siding and gutters. TJ Ritchie was the estimator for both projects. His friendly and professional manner instilled confidence right away. The price was very reasonable in comparison to other companies and ended up being exactly as he quoted. No hidden costs. Darryl Arante was the communicator for scheduling of both projects. He emailed the ETA for the crew, keeping me informed of any changes. The crew members who performed the work did an excellent job. I was impressed with the attention to detail and they thoroughly cleaned up afterwards. I highly recommend RoofPro!
TJ & team did an awesome job replacing my roof. Within 1week, TJ came out provided a quote and completed the install. The price was very reasonable and they kept me informed thru the entire process. I would use and recommend them in the future.
We were very pleased with the roof replacement and response we received. This is my second roof contract. I would highly recommend this team. TJ, Brandon and Darryl make it happen smoothly!
I could not say enough about Jenn C.! She is always very welcoming, professional and responsive when we are in need of their services. I have used them multiple times at work as well as a complete roof replacement at my home. They had wonderful communication during the whole process. We appreciate all they have done for us and will continue to use them in the future! Alexis Alta at Regency Crest
RoofPro did a fantastic job with my most recent project. They did a roof replacement for damage done by a wind storm. TJ was super helpful and knowledgeable in assessing the roof and communicating with the insurance company to answer any and all questions. And the crew that did the installation was professional and performed perfectly! Highly recommend!
First let me say, I have never left a business review. I was so impressed by the professionalism and attention to details from the onset. My roof started leaking badly on Christmas Eve. I called several companies and Roof Pro was the only company able to come out in 2 days, which was much better than 2 weeks other companies stated. TJ Richie, the Residential Estimator, responded two days later and was very polite, personable and extremely helpful. He advised me how to file an insurance claim, which I did- to no avail. TJ also spoke to the insurance company on my behalf. After the insurance company steadfastly refused to make the necessary repairs to my satisfaction, I contacted TJ to get this project started. The price quote was very reasonable. Brandon Crone, production manager, contacted me to schedule the start date. On that day, Brandon and his crew arrived early and ready to work. They did an excellent job and kept me informed by phone and photos of the progress. Upon completion, the crew did an outstanding job of cleaning up not only my property but my neighbors as well since some debris had blown into their yards. My roof looks great. The professionalism, knowledge and skill of the RoofPro team will not disappoint you. Thanks for a great experience during a challenging time.
Maryland Roofing Services
When your roof has reached the end of its lifespan or has sustained extensive damage, our roof replacement service is here to provide you with a brand new, durable roof. We'll guide you through the entire process, helping you choose the right materials and ensuring a seamless installation.
Our experienced team will assess the damage, identify the underlying issues, and provide efficient and effective roof repairs. From minor fixes to addressing storm damage, we'll ensure your restore your roof without the need for a complete roof replacement. 
For new construction projects or property expansions, our team will handle the entire installation process giving you a customized roofing solution that is tailored to your preferences, ensuring a visually appealing and long-lasting roof for your home. 
Regular roof inspections are crucial in maintaining the lifespan of your roof. We will identify any potential issues or areas of concern, provide a thorough assessment of your roof's condition from the inside to the outside, then report our findings with pictures and detailed descriptions. 
If you're dealing with roof leaks, our leak repair services will quickly and effectively resolve the issue. Our experts will locate the source of the leak and provide reliable repairs that get the job done right the first time, preventing further water damage to your property.
Roofing emergencies can occur at any time, and our team is ready to provide immediate assistance. Whether it's severe storm damage, sudden leaks, or any other urgent roofing issue, we offer emergency roofing services to restore the safety and security of your home.
Additional Roof & Exterior Services
Siding
Enhance the exterior of your home with our siding installation and repair service. We will help you choose the right siding material and style that complements the look of your home.
Skylights
Skylights are a great way to add natural light, increase energy efficiency, and create a welcoming ambiance. We will help you select the perfect skylight design and install your skylight with precision and expertise.
Gutters
Properly functioning gutters are essential for effective water drainage. Our gutter services include installation, repair, gutter guards, downspout replacement and cleaning/maintenance.
Attic
Make the most of your attic with energy-efficient insulation and functional attic ventilation to ensure proper airflow and prevent issues like moisture buildup or mold growth.
RoofPRO was founded in 2004 by Tim Taylor and has quickly become a leading Maryland roofing company. With a strong commitment to excellence and customer satisfaction, we specialize in providing roofing solutions for residential and commercial properties. We are proud to have a rating above 4.7 on all major review platforms with hundreds of 5-star reviews from homeowners and business owners throughout the state. 
We are able to stand out from other roofing companies in the area by hiring experienced roofing contractors, providing expert training, and holding our work to the highest standards. All of our work uses materials from industry-leading roofing, siding, and exterior product manufacturers like GAF, Owens Corning, and CertainTeed. 
We pride ourselves on being a trusted and reliable choice for all your roofing needs. Here's why you can have complete confidence in choosing us:
Our Process Is Part Of Our Difference
ROOFING EXPERTS
Meet Our Team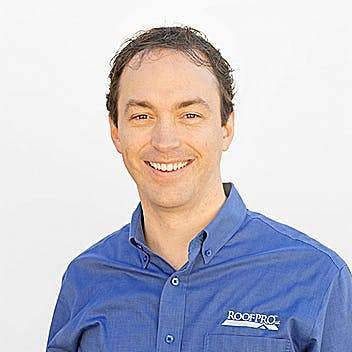 Tim Taylor
Owner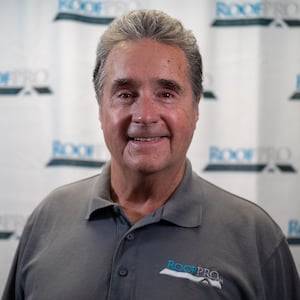 Bradley Hales
Residential Sales Estimator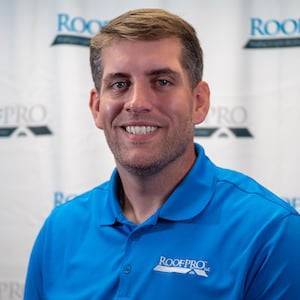 John Francks
Commercial Estimator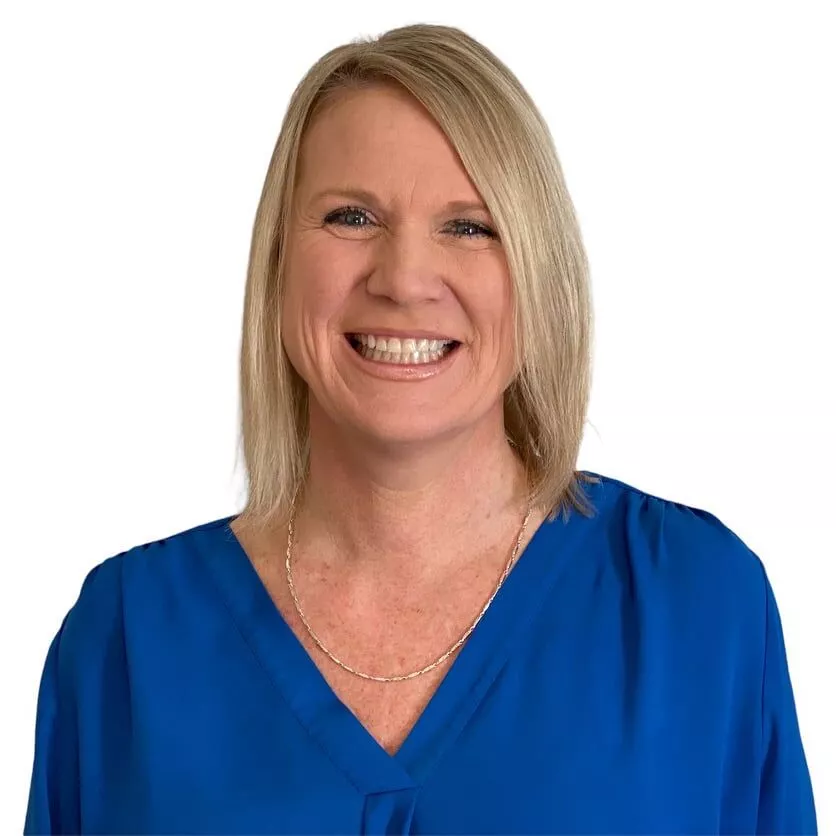 Jennifer Cieri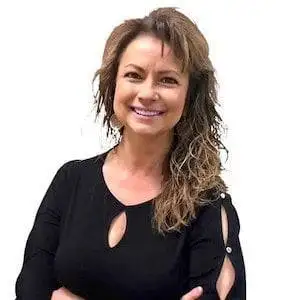 Kelly Rae
Commercial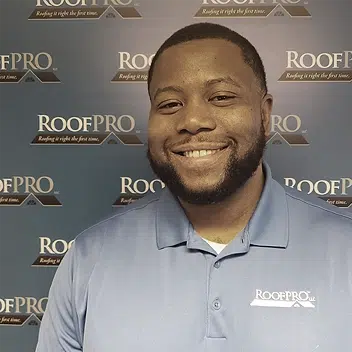 Kevin Weaver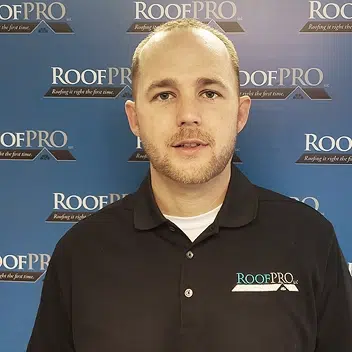 TJ Richie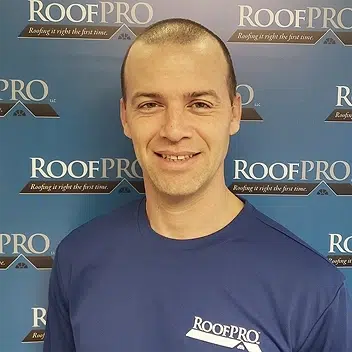 Will Moore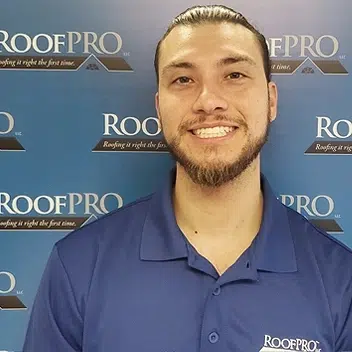 Abe Solaimanpour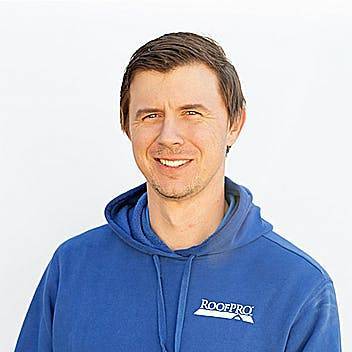 David Thomas
Estimator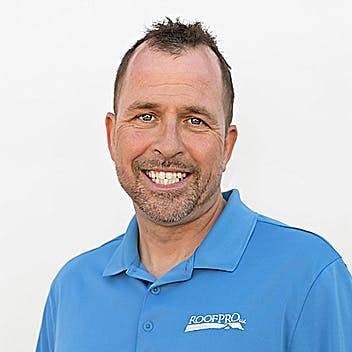 Brandon Crone
Production Manager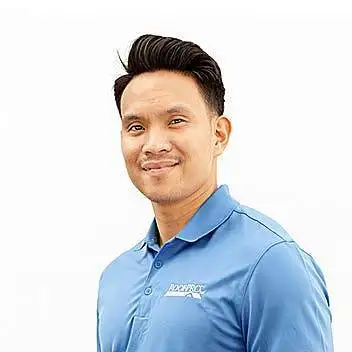 Darryl Arante
Project Coordinator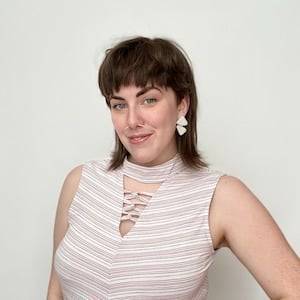 Dorcas Taylor
Administrative Specialist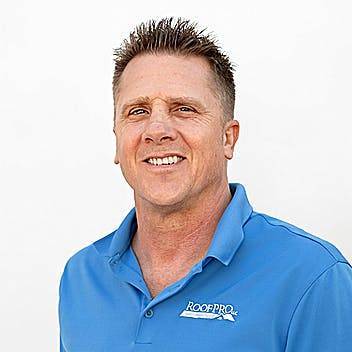 Jim Para
Insurance Restoration Specialist
RoofPRO has completed hundreds of projects throughout the Baltimore and Washington DC Metro areas. Our Maryland Roofers cover a service area of 60 miles from our headquarters in Severn, MD. Below are some of the cities that we cover throughout Anne Arundel County, Baltimore County, Carroll County, Howard County, Montgomery County, and Prince George's County. Click on a city to learn more about our services and to see a gallery of past projects.
Our experienced Maryland roofing contractors will inspect your roof, then explain any issues and show you photographs of any problem areas that were identified. During this discussion, we will offer our recommendations for your situation and provide you with a free no-obligation quote.
When you're ready to move forward with your repairs or roof replacement we will help you select roofing materials to improve the look and performance of your home. We understand the urgency of roof repairs and are committed to providing prompt and efficient service without sacrificing quality. Our roofers will get to work quickly resolving your roofing issues and will get your project completed on-time.
Once the work is done, it is backed by a manufacturers warranty and our team always make sure to clean-up your property leaving it better than how we arrived. If you are ready to get started on your roofing project with Maryland's best roofing company, give us a call or send us a text today!
Replacing a roof is a significant home improvement project that can significantly enhance the overall integrity and aesthetics…
If your roof has been damaged by heavy winds, hail, an accident, or some other kind of disaster,…
We can't even begin to tell you the number of people who put off regular roof inspections; as…
RoofPRO has been serving the Maryland area for years and will always have transparent pricing, accurate timelines, full warranties; all backed by our top rated customer service.
There are many signs that indicate you may need to get a roof repaired. Some common signs are existing leaks, interior water damage, saggy roof, a significant amount of cracked, missing or broken shingles and lastly, if your roof is over 20 years old.
The average roof cost has many factors that need to be considered. You can find out the cost to repair your roof by contacting RoofPRO. A team member will come out and assess your roof and give you free quote.